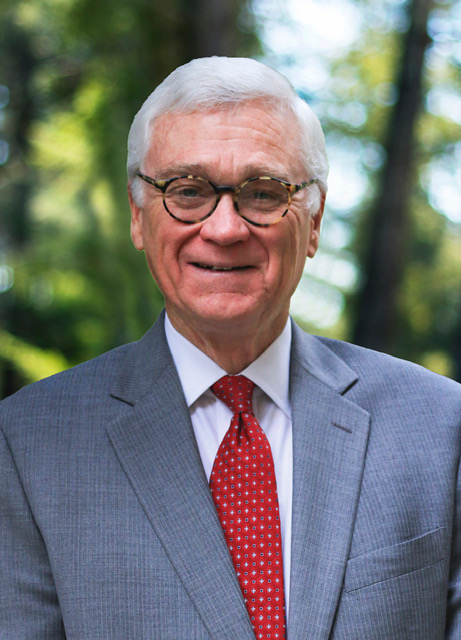 UPDATED Feb. 15, 2022, 2:53 p.m. ET
The Benjamin McArthur Lecture by Eric Anderson will be postponed until further notice due to the untimely passing of event host Mark Peach, Ph.D., who served as Southern Scholars program director and professor in the History and Political Studies department. Organizers plan to reschedule the event. Please join the Southern Adventist University family in praying for Peach's family, students, and colleagues as we look forward to the Second Coming, when God will "wipe every tear from their eyes. There will be no more death or mourning or crying or pain, for the old order of things has passed away" (Rev. 21:4).
Southern Adventist University's honors program, Southern Scholars, is pleased to welcome historian Eric Anderson, Ph.D., as the presenter for the first Benjamin McArthur Endowed Lecture. All are invited to the free talk on Feb. 17, 2022, at 7 p.m. ET in the Ackerman Auditorium of the university, which is located in Collegedale, Tennessee.*
This new lecture series honors the late Benjamin McArthur, Ph.D., who taught in the History and Political Studies department at Southern University from 1979 until 2017, with a three-year hiatus. These annual lectures will address topics that McArthur cared deeply about: the life of the mind, service to the community, and spiritual commitment.
The inaugural presenter, Anderson, is a friend of the McArthur family. He holds a Ph.D. in history from the University of Chicago and serves as director of the Walter C. Utt Center for Adventist History at Pacific Union College in Angwin, California. Previously he served for nine years as president of Southwestern Adventist University in Keene, Texas.
In addition to 30 years of teaching and administration in higher education, Anderson has been a Fulbright lecturer in Greece and a program officer at the National Endowment for the Humanities. A specialist in United States history, his research focus includes African American history and the South. He has written on various historical topics, including Reconstruction and race in politics. His talk is titled "First They Came for the Confederates: History, Noble Lies, and Vandalism."
*For more information, including a livestream link, visit southern.edu/mcarthurlecture. If attending in person, a face mask is required.