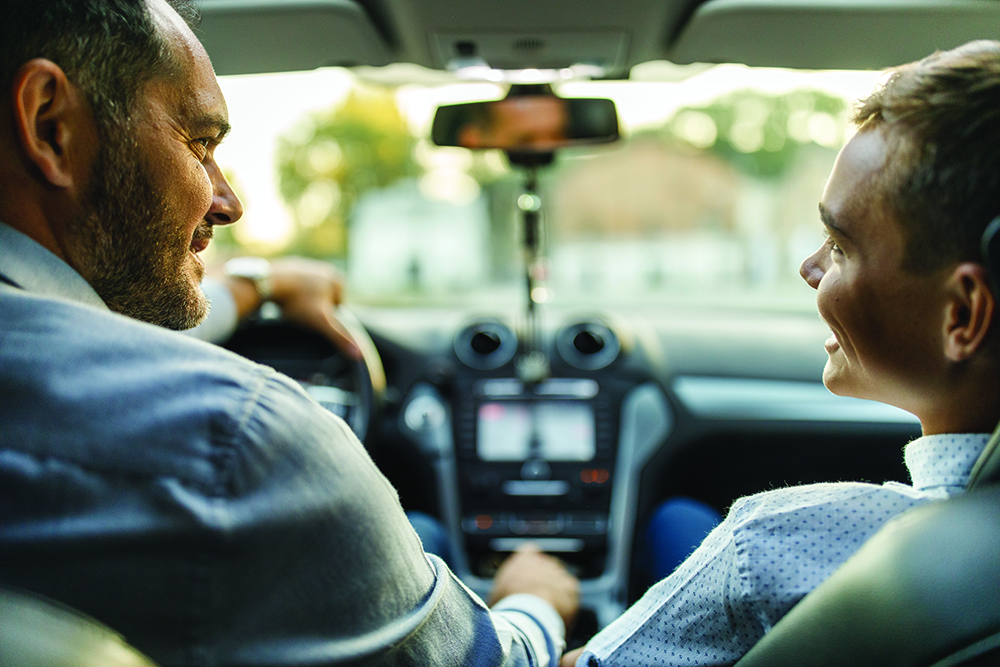 My dad's illness was the best thing to happen to my family.
My dad is a pastor with a Ph.D. in marriage and family psychology. He loves ministering to people, and they are equally fanatic about him. As a kid I watched people flock around my father after a sermon, as if he were the last fish in the sea. Everyone wanted a fraction of his time to attend to their needs.
I remember wandering through the church for what seemed like centuries, waiting for my dad to finish talking with the people so we could eat potluck as a family. Every Sabbath we were the first ones there and the last ones to leave.
I had a good relationship with my father. He always made time for his family no matter how busy he was. But once I started school, I would see him for only an hour or two before I went to bed. I remember my father always being busy, either in church or in his home office. I remember playing with my toys at the foot of his desk just to be near him.
But that all changed when he got ill.
Even though my dad was sick and in pain for two years, they were the best years of my life. My dad spent more time with us—my mom, my brother, and me—than ever before. We had morning worships, lasting for hours, every day. We went on family walks through nature and discussed controversial topics. We even played games, such as ping-pong, in the middle of the day.
In some ways it was a blessing that my dad got sick because it created a bond between us. I don't know where our relationship would be if he hadn't fallen ill. I cannot imagine another way that would have kept my dad at home for two years.
Now wherever we go, people always stop my father and admire him for the relationship he has with his sons. My brother and I always wrestle with him, whether in public or at home. The bond is so great between us that I see him not only as my father but also as a brother. Even though the illness was painful—and it did bring suffering—the blessing of having my dad at home for two years dramatically transformed our relationship. The illness brought us together as nothing else could. It was an illness that helped heal our family.
I believe that in all things God works for the good of those who love Him, who have been called according to His purpose (see Rom. 8:28). Just because we don't immediately see the good doesn't mean it's not there. I've learned that the hard times can become the greatest blessings.
Note from Cesar De Leon (Jonathan's father): "This piece was written as a class assignment when Jonathan was a sophomore at Monterey Bay Academy. He went on to study nursing at Walla Walla College and is now practicing nursing for Salem Health Hospital in Salem, Oregon. My relationship with Jonathan remains as strong as ever."