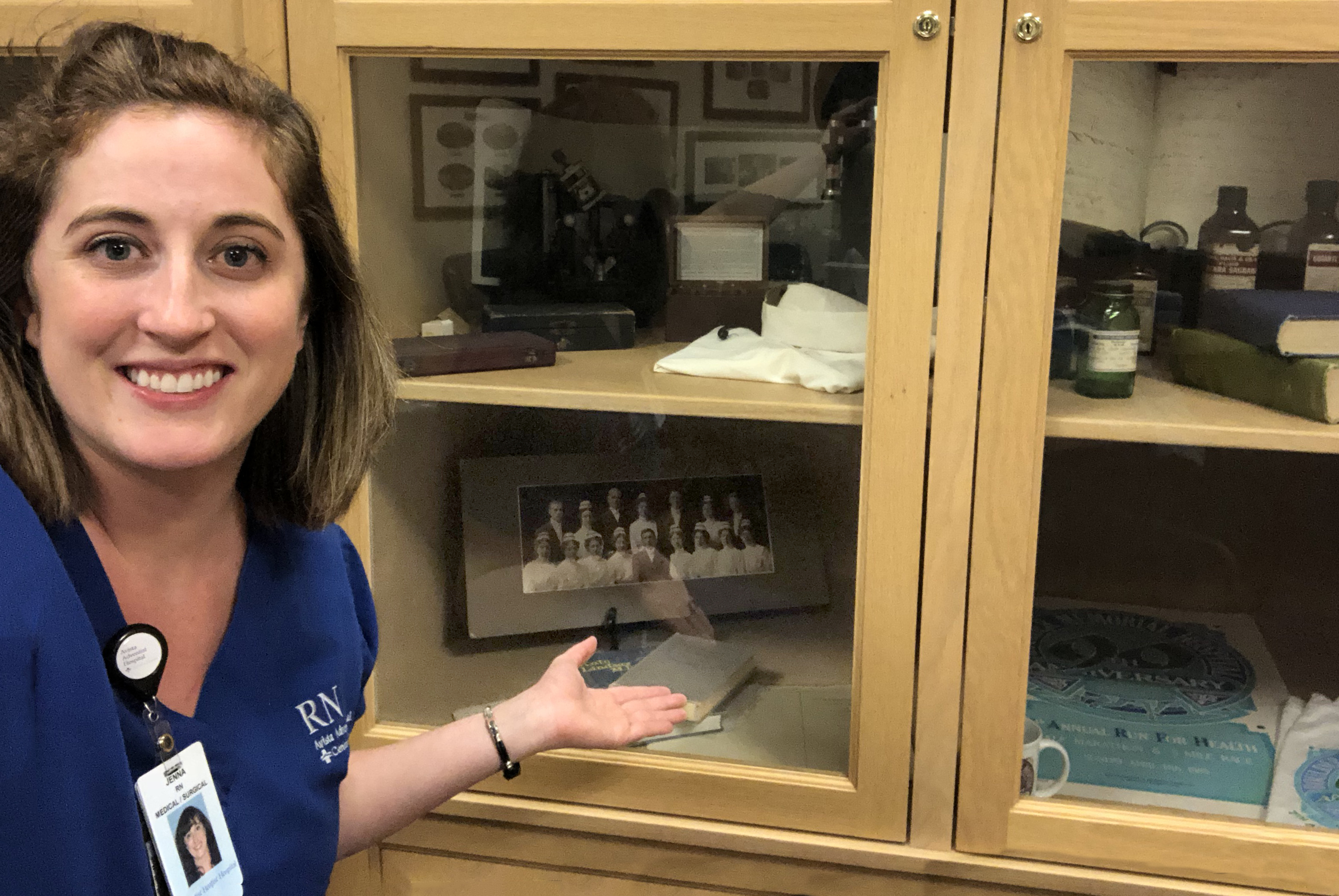 Like the passing of a torch, committed Seventh-day Adventists have passed the privilege and responsibility of working for the church's healing ministry from generation to generation. Within the Adventist Health System, soon to be known as AdventHealth, children in countless families have followed in their parents' footsteps, continuing the legacy of extending the healing ministry of Christ in hospitals and care sites across the country.
For one family, that legacy spans four generations of health-care workers and begins circa 1910 at a camp meeting in Denver, Colorado. Anna Mardian gathered several of her children and attended a series of evening meetings hosted by the Seventh-day Adventist Church. What she heard in that tent changed her life, and she was soon baptized into the Adventist faith. Little did Anna know how much that decision would influence the course of her family for generations to come, beginning with her daughter, Bernice.
A Nurse in a New World
Two of Anna's daughters knew they wanted to pursue a vocation in medical missionary nursing. Bernice was the first to set out on this adventure. With a heart for helping others, she registered in the nurses training school at the Boulder-Colorado Sanitarium, one of the earliest extensions of the Battle Creek Sanitarium, the very first Adventist sanitarium, originally built in 1866. The Boulder, Colorado, facility was built in a cool mountain setting to help miners suffering from tuberculosis.
There, Bernice became a registered nurse and learned the principles of healthful living, such as the healing power of sunshine, water, and fresh air. After graduating in 1923, Bernice did private-duty nursing and accepted an assignment that was an adventure far from home: she packed up and headed into the Wild West to take care of an elderly rancher with a broken hip. As it turns out, that rancher in Rock Springs, Wyoming, needed Bernice as a nurse, and with the passage of time, his son, Edmund Blair, wanted her as his wife.
Later Boulder-Colorado Sanitarium, the facility where Bernice started her nursing career, would be replaced by a new facility six miles away called Avista Adventist Hospital. Today Avista Adventist Hospital remains part of Adventist Health System's Rocky Mountain Region.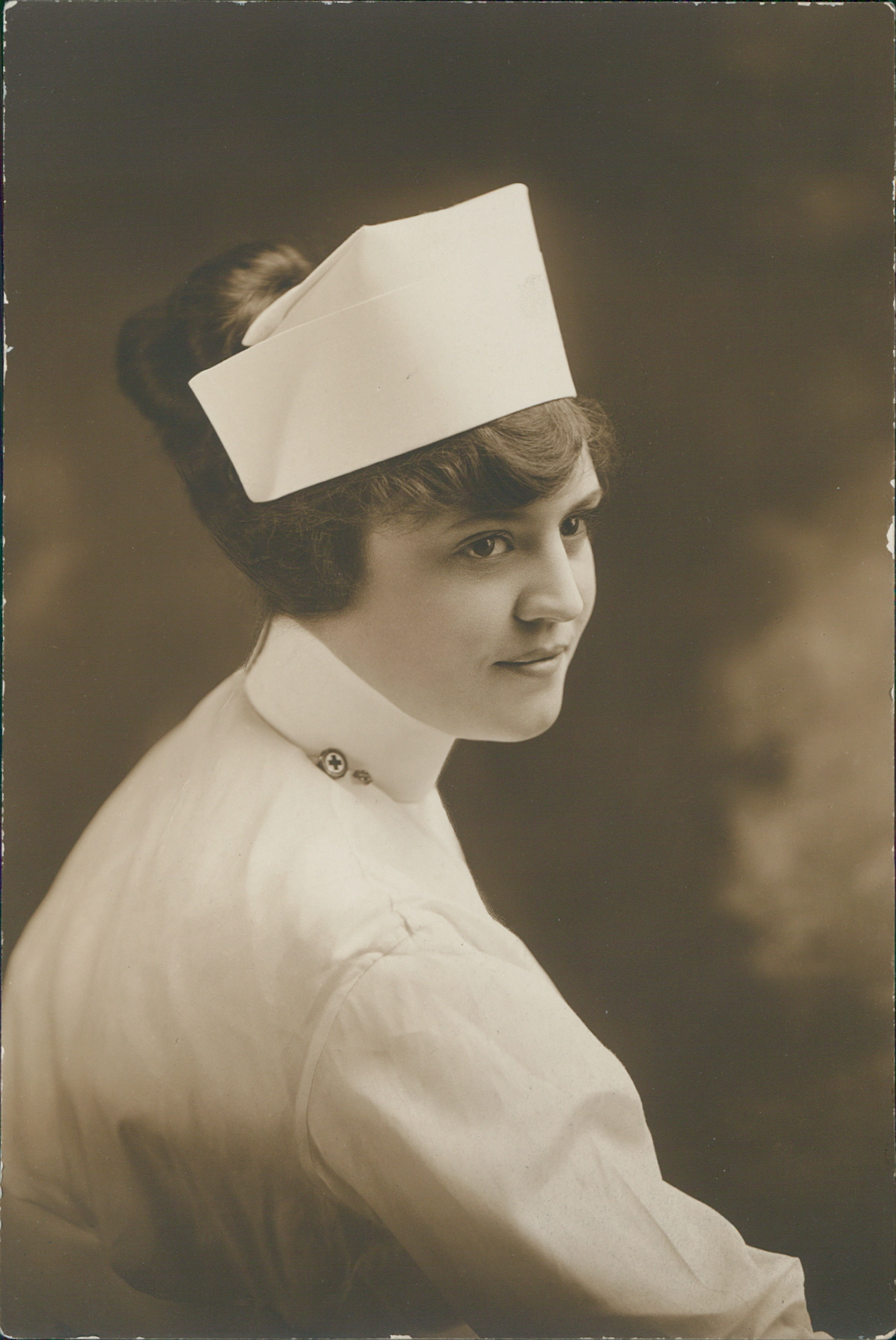 Raising a Family of Faith
In the early 1940s Bernice and her husband left Rock Springs and moved to her home state of Colorado. There they raised their two sons, making sure that Adventist education was a central part of the boys' upbringing. Partly because of this devotion, one of their sons, Mardian J. Blair, would later serve as CEO of several Adventist hospitals—Adventist Hinsdale Hospital, Portland Adventist Medical Center, and Florida Hospital—as well as Adventist Health System. Today Adventist Hinsdale Hospital and Florida Hospital are two of Adventist Health System's longest standing facilities.
As Mardian and his wife continued their commitment to God and church, three of their five children followed in his footsteps and chose a career in health care.
From Generation to Generation
These days, Mardian's daughter Robyn works as director of mission strategy for Adventist Health System, continuing the development of CREATION Health and expanding the whole-person lifestyle initiative in churches, schools, and hospitals. CREATION Health, which stands for choice, rest, environment, activity, trust in God, interpersonal relations, outlook and nutrition, is a contemporary expression of the same message of biblically-inspired healing that the Adventist Church has held since 1866.
The Torch Continues its Journey
Just as the overall legacy of Adventist health care continues, so too does the Blair family generational legacy that began in the early 1900s in Boulder, Colorado. Today Bernice's great-granddaughter Jenna, also a registered nurse, works at Avista Adventist Hospital — almost 100 years since Bernice trained in Boulder-Colorado Sanitarium as a nurse.
Jenna remembers the day she fully realized the connection of her work to her great-grandmother's: "I was doing a CPR recertification in a boardroom where there were all of these artifacts from the Boulder Sanitarium" she says. "It was so cool to look around and see these things that I know my great-grandma was a part of and could have touched.
"I feel connected to my great-grandma in the sense that I'm caring for patients similar to the ones she cared for," Jenna continues. "I'm dealing with the same heartbreak and advocating for patients just as she did. I'm doing these things with newer scrubs and computer charting, but it's the same work — bringing comfort and healing."
A Legacy of Care
Thanks to the steadfast commitment of generations of Adventists such as the Blairs, organizations such as Adventist Health System have offered unique whole-person care for more than 150 years, reaching almost 14 million people each year. With a total of five hospital systems in North America, nearly 100 hospitals, 140,000 employees, and nursing schools across the country, the legacy of health and wholeness lives on.
— Heather Quintana is a freelance writer and editor of Vibrant Life magazine.