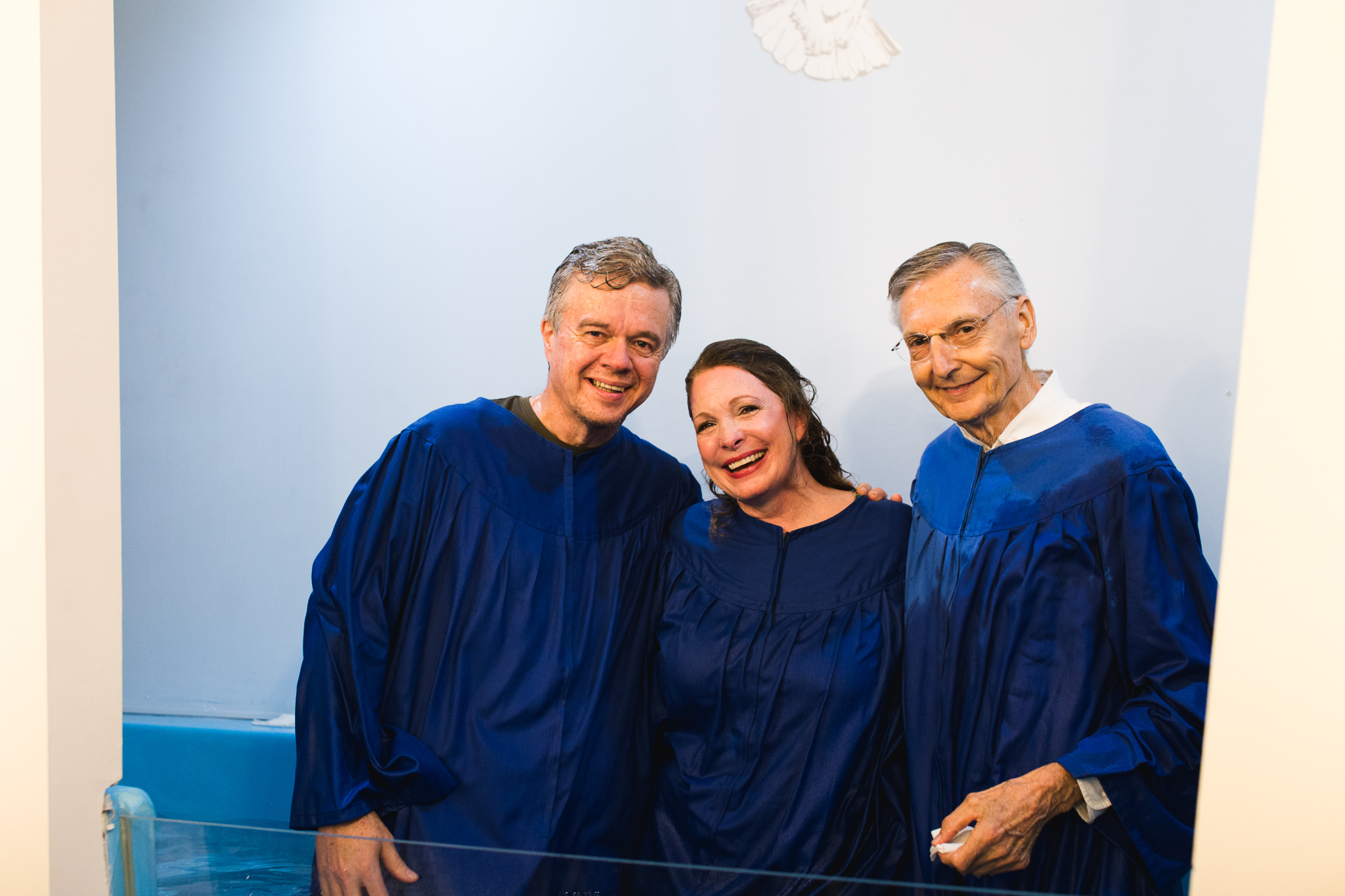 There were anthems of praise in the hearts of members of the Summerville Seventh-day Adventist Church on Sabbath, August 4, when they witnessed the baptism of Paige Phillips (now Parnell), 1980 "Miss Alabama" and 1981 "Miss America" first runner up, and her husband, Hayes Parnell.
The couple joined the congregation in Summerville, Georgia, after Parnell rediscovered a copy of The Great Controversy by Ellen G. White, co-founder of the Seventh-day Adventist Church, that she placed in her attic 34 years ago. The book came from two teenage boys who visited her and her first husband's 14,000 square foot home in Arizona in 1984.
"It was my privilege to baptize Hayes and Paige," said Edward Skoretz, pastor of the Summerville church. "And just before I lowered Paige into the watery grave, I stated to the congregation, 'There was a time in Paige's life, when people looked at her, they [only saw her physical qualities], now when people look at Paige, she wants them to see Jesus.'"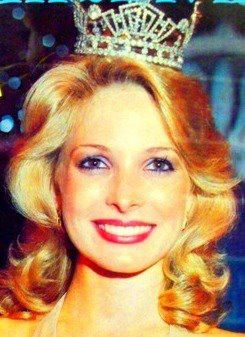 Road to Miss Alabama
When Parnell graduated from high school in Leeds, Alabama, she wanted to enroll in a religious college. Not having sufficient funds, she was told if she entered the "Miss Alabama" pageant, which is part of the annual "Miss America" beauty competition, she might receive a scholarship, even if she did not win. Parnell went on to win first place and was crowned "Miss Alabama" in 1980 at age 17.
She moved on to represent the state of Alabama in the 1981 Miss America pageant. She entered with double talents - ventriloquism and vocal, which led her to place as first runner up.
For three months, Parnell enjoyed touring with the Bob Hope-Miss America USO (United Service Organizations) shows, performing for thousands of soldiers at U.S. military bases abroad.
Life After Pageants
After her first marriage ended in divorce, Parnell moved back to Leeds, where she married her high school sweetheart, Hayes, who operated a bank he established, and had also gone through a divorce.
Sometime later, while Parnell was in their attic, she felt drawn to a box, which happened to contain The Great Controversy. When she began reading, she couldn't stop. Parnell went on to read other books by Ellen G. White, including Patriarchs and Prophets, Prophets and Kings, The Desire of Ages, The Acts of the Apostles, Steps to Christ, and Thoughts from the Mount of Blessing.
During this time, Paige and Hayes started attending the Summerville Church. The warm and accepting interactions with church members, and the happiness Paige found through her readings, led Hayes to begin reading the books as well.
The couple is now actively engaged in church life. Paige uses the talents she once relied upon for pageantry to minister to members. She's used her gift of public speaking to deliver her testimony and has led children's stories with her ventriloquism.
New Outlook. New Community.
The couple readily expresses that what they truly need in life could not be obtained through money or glamour, nor could it grant them what God has offered as a gift – salvation and community.
"Hayes and Paige are thrilled to have been baptized into the Seventh-day Adventist church, and to become members of a family that circles the earth, and to identify themselves with a people who are looking for the imminent return of Jesus," said Skoretz.
--
Edward Skoretz is the senior pastor of Summerville Seventh-day Adventist Church in Summerville, Georgia.