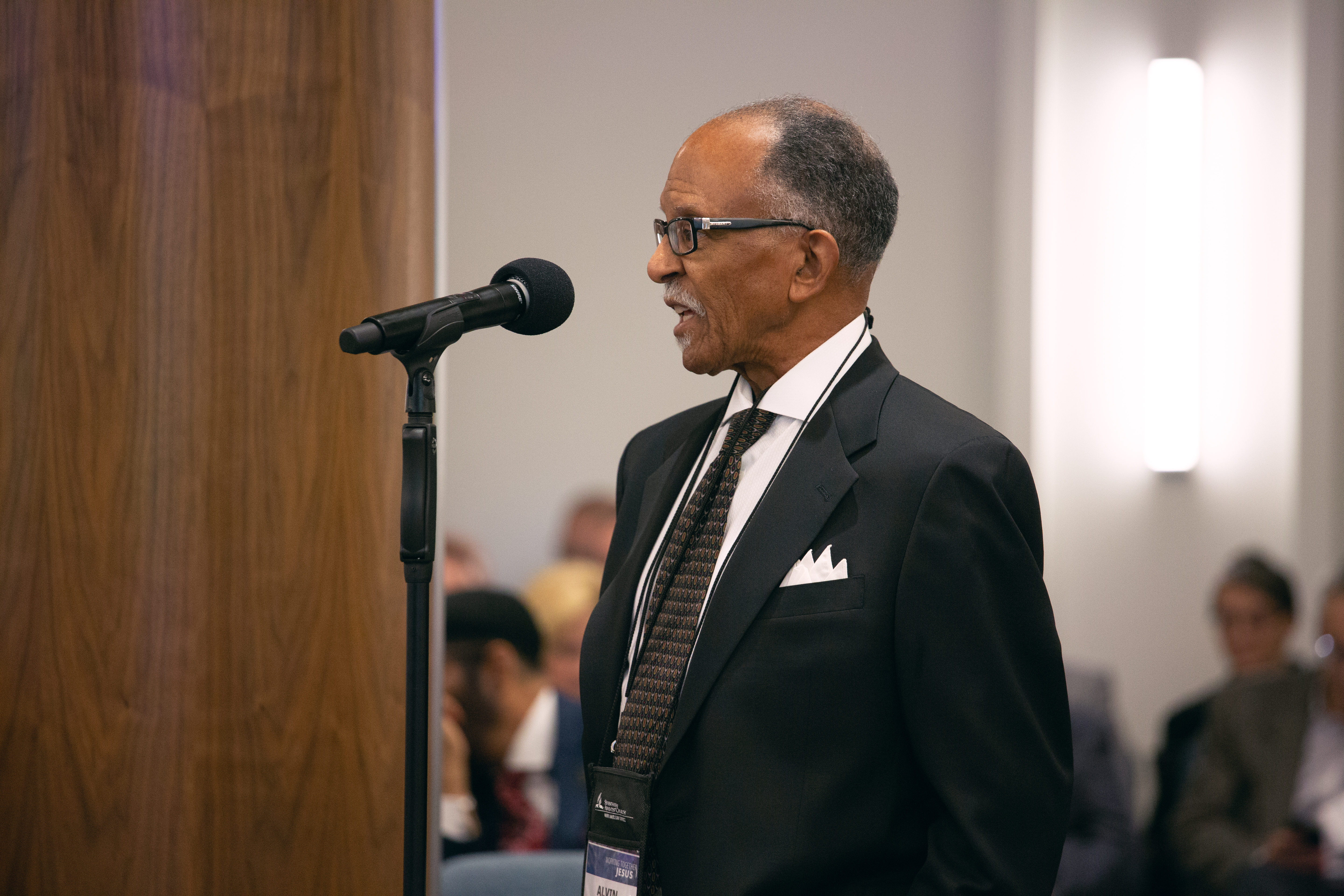 On Nov. 6, 2018, the North American Division Executive Committee voted to launch a two-year study to evaluate the needs and ways to serve immigrant and refugee groups. The motion was presented by Alvin Kibble, NAD vice president for Big-Data + Social Media, Public Affairs and Religious Liberty, Publishing Ministries, and Executive Coaching, Training, and Development, during the Year-End Meetings financial agenda report.
Kibble made the case after the body voted to fund regional conferences and Hispanic congregations 1.3 million dollars over a three-year period for capital funding and scholarship assistance — the result of a meeting requested by the executive committee for regional and Hispanic leaders to discuss and present the funding needs of the respective ministries to advance the mission of the Church.
"We love each other dearly but we have problems with equity and matters like that," said Kibble. "We should not wait until there is an appeal coming from our immigrants. We must begin now to study how we're to empower the immigrants so that they don't have the struggle that others have had."
Verified Volunteers
Additional business items presented to the committee on the final day of business meetings included a presentation from Verified Volunteers, which conducts background checks on individuals seeking to serve their churches ministries involving children and youth. There are 900 users/entities within the division that use Verified Volunteers. In 2018 alone, the services completed 26,000 individual criminal screens, and an average of 254,000 monthly updates. The results uncovered — among other offenses, including traffic violations, misdemeanors, and felonies — 11 sex offenders.
Church Planting
Jose Cortes Jr., associate director of the NAD Ministerial Association, presented a passionate case for church planting as well as a report on the division's church planting progress.
According to Cortes, in order to reach the more than 354 million people who live within the division, there should be a minimum of one church for every 25,000 people. "We need at least 14,560 churches," said Cortes. NAD has a total of 6,861 churches, companies, and groups.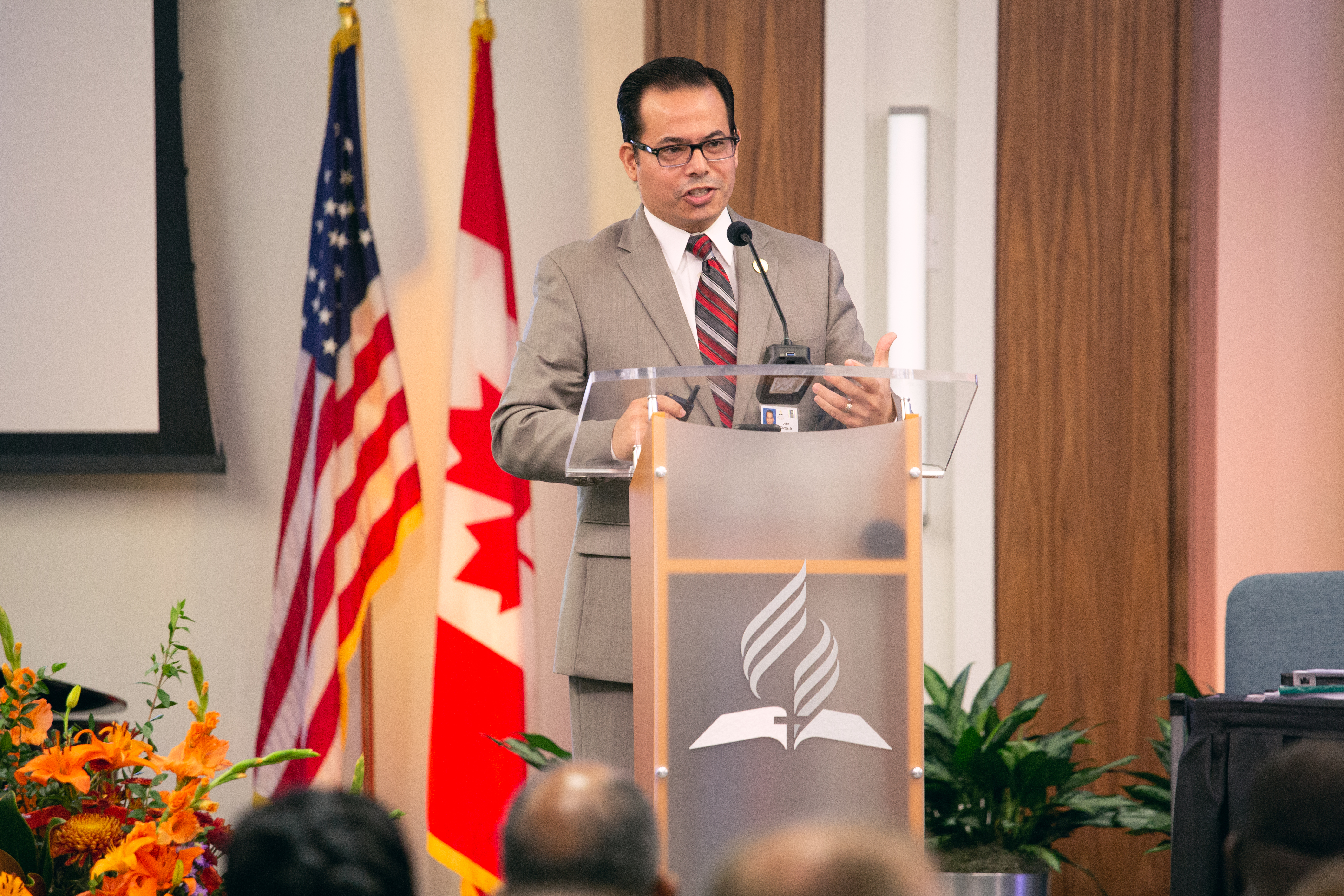 The division is halfway to its goal set in 2015 to plant 1,000 churches by 2020. Cortes announced that there have been 560 new church plants established within the past three years. In 2018 alone, 120 church have been planted – a figure Cortes says is conservative since it is dependent on reports on church plants from conferences and unions. Cortes believes that more have been established.
"We're not trying to plant churches for the sake of having a place where we can preach and where we can hold Sabbath school. We're trying to plant and to create communities of compassion where people don't only hear about the gospel, but they're also able to experience the gospel," said Cortes. "We're not trying to plant worship services, we're trying to plant communities of faith that serve the community and love the community on a regular basis."
NAD Ministries
Committee members also heard reports on Education, Adventist Learning Community, Children's Ministries, Youth and Young Adult Ministries, Stewardship, Ministerial, Communication, and the Pacific Press Publishing Association, which announced its newest book in partnership with Carlton Bryd, speaker-director of Breath of Life ministries, called Contemporary Evangelism in the 21st Century.
"We want to be a resource center in a lot of different ways for church nurture, church outreach, but also for evangelism," said Dale Galusha, president of the Pacific Press Publishing Association.
Tithe and Adventist Teachers
Leslie Louis, president of the Carolina Conference, presented a report from the Special Taskforce by NAD Conference Presidents, which recommended major shifts in policy and practice, particularly with treating teachers equally as pastors when it comes financing their salary through tithe allocation.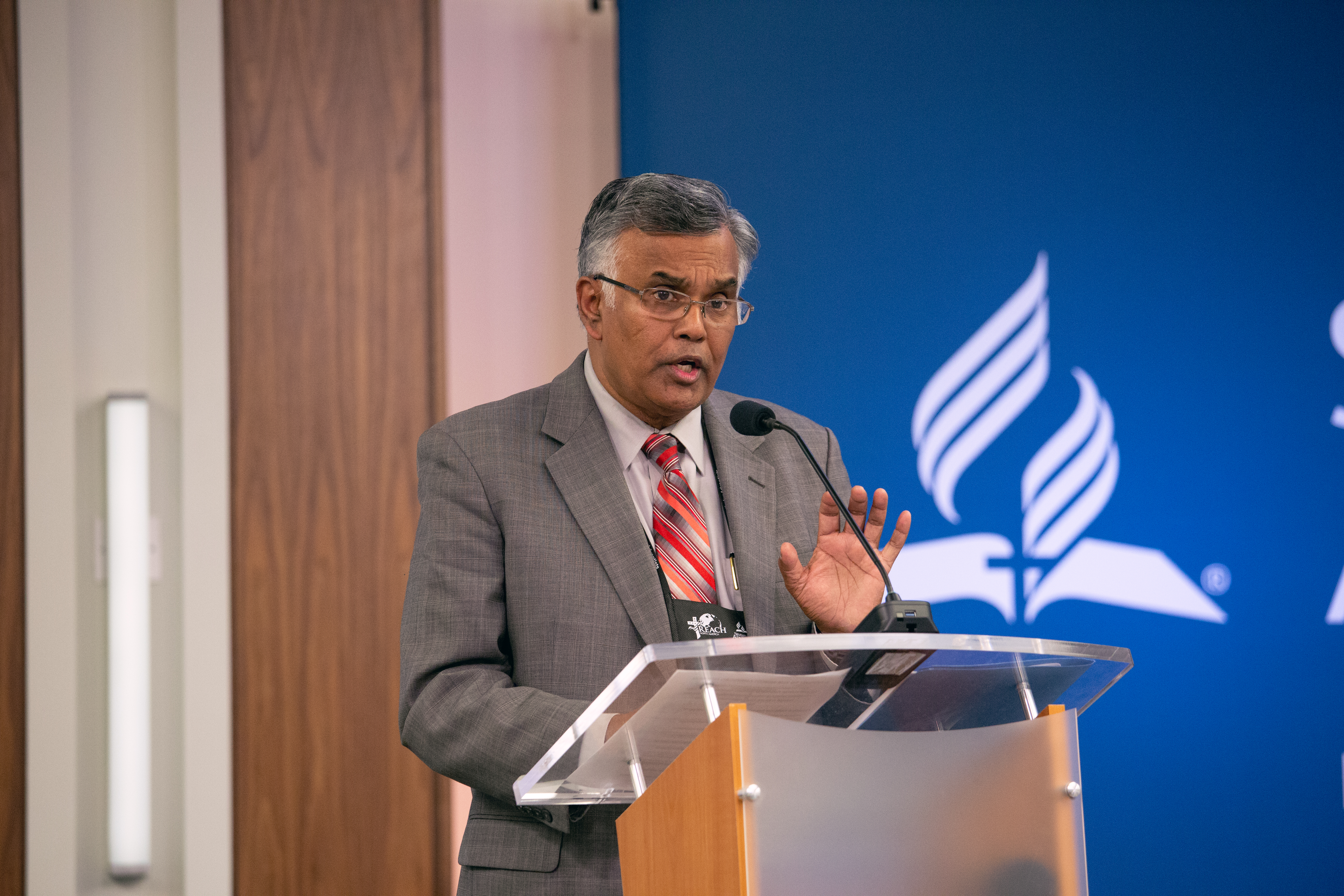 "Even though they are regarded and technically counted as employees of the conference they serve, in essence they are employees of the local church when you have 70 percent of their salaries and benefits coming from the local church," said Louis.
The taskforce recommended a complete restudy on the use of tithe; that the tithe study taskforce be made up of people across the division serving in a variety of roles; and for the revocation of the 30 percent limitations for the conference's tithe remuneration for Adventist teachers and principals mandated by current NAD policy.
AdventSource
Daniel R. Jackson, president of the NAD, announced that upon the meeting of the North American Division's corporation board, which was scheduled to meet the following day, AdventSource will officially become a member of the division's entities and organizations. AdventSource is the official resource center of the division. It provides materials and resources for event planning, vacation bible school programs, Bible studies, evangelism and health seminars, pathfinders and adventurers, website development, and editorial services.
"In 1992 when Tom came to Mid-America union, it was my third year at AdventSource … one of the first things he said to me was, 'We need to make AdventSource a[n] [official] Seventh-day Adventist Organization.' We have been working on that since then," said Brad Forbes, president of AdventSource. "AdventSource is proud to be part of the NAD and we look forward to helping churches in this division do great things for God."
Adventist Intercollegiate Association Statement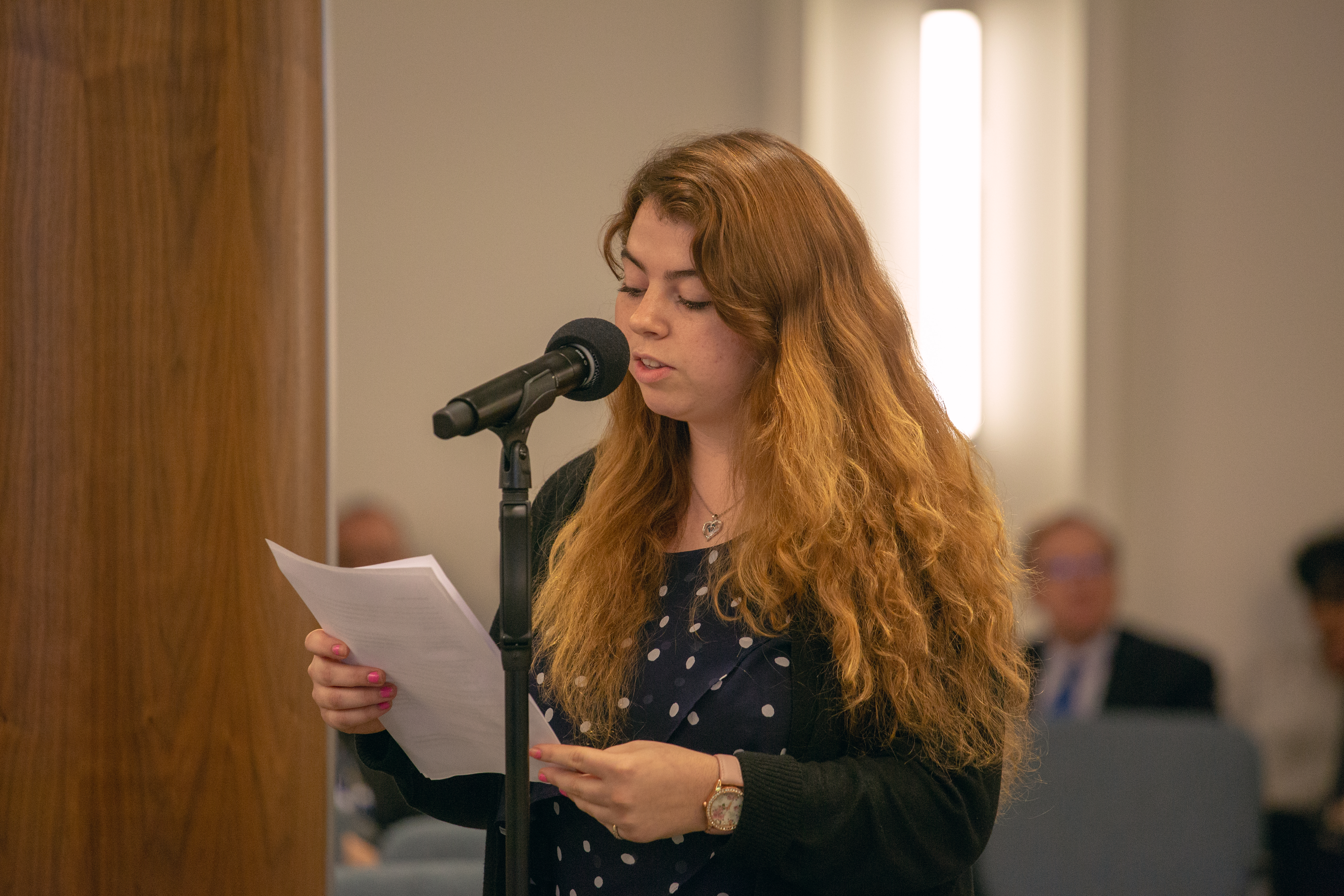 At the end of the program, a representative from the Adventist Intercollegiate Association (college and university student leaders from across the division), who had been attending the meetings as a delegate, read a statement on behalf of her fellow students. The document was drafted in response to that has been coined as the "compliance document" that was passed during Annual Council, regarding unity oversight, to which the division responded.
The statement reads:
Brothers and Sisters,
As representatives of the youth and young adults within the North American Division, we are speaking from a place of deep care and love for our church. Recognizing Christ as the foundation of our faith in the Seventh-day Adventist church, we strive to mirror the Savior's ministry of love on earth by exemplifying the living gospel that bridges barriers and provides hope to humanity.
On October 14th, 2018, a document was passed at the Annual Council. Since then, we bear witness to the pain, division, and disappointment that the document has caused among our peers. It is disheartening to see our church in conflict, when it is meant to be a safe haven for all.
Despite the conflict, we affirm:
The mission and purpose of our church

Christ's desire for unity through diversity in our church

The heartfelt desire to play an active role in our church

The value of collaboration and mentorship from spiritual leaders in our church
We long for opportunities to create intentional relationships with our church leadership and be actively involved, by facilitating conversations and making decisions about our church
To the youth and young adults of the NAD:In the midst of uncertainty and confusion, hold fast to your faith, and do not be discouraged. We hear you, we see you, and we stand with you. We affirm your desire to further the work of the Lord. This is not the time to walk away from our church, but a time in our history to speak out, to stand up, and to actively seek roles in restoring our local and global church.
Brothers and Sisters: We need you. Our church needs you.
Adventist Intercollegiate Association & Adventist Christian Fellowship
NAD Executive Committee Members