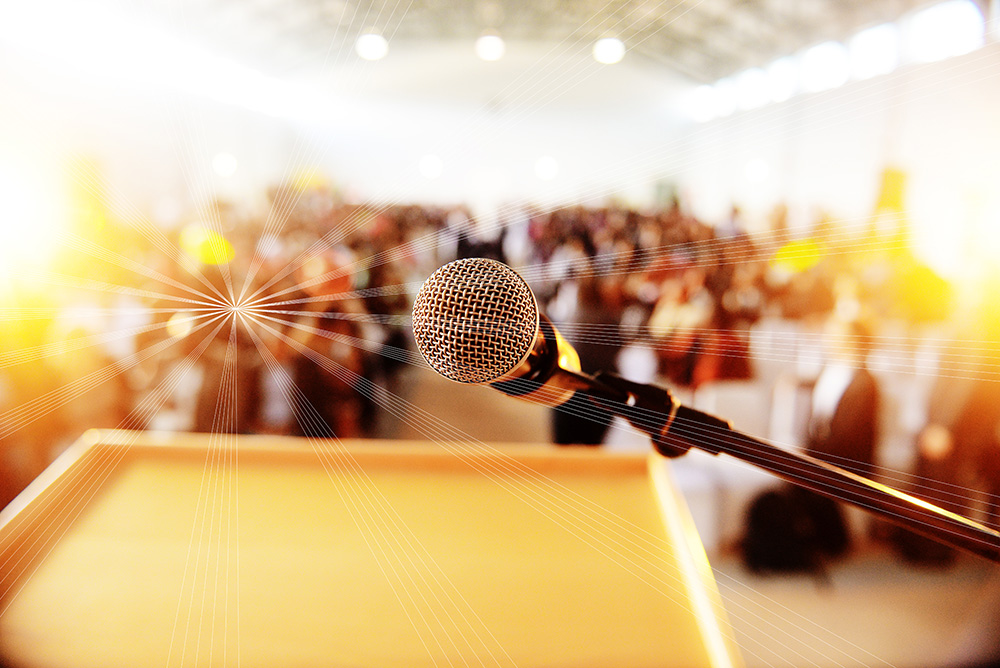 Remember the excitement of the 70 disciples who, when they returned from being sent out by Jesus, exclaimed with joy, "Even the demons submit to us in Your name" (Luke 10:17)?
Working for Jesus is exciting work! For the past year I have had the wonderful privilege of supporting the media and media-related ministries of the North American Division. Each of these ministries plays a pivotal role in helping people to come to know Jesus as their Lord and Savior.
Faith for Today, as speaker/director Roy Ice describes it, reaches people who are typically beyond the reach of traditional Adventist approaches of sharing the gospel. Ice's life-coaching show interviews celebrities from all walks of life in the hope of developing a rapport and, if needed, an interest on their part in spiritual things. Similarly, LifeTalk Radio reaches homes and people through its programming on more than 100 radio outlets. Content produced by each of the other six media ministries are featured on Life Talk Radio. LifeTalk started a children's channel with many favorite programs from yesteryear and new programs for today. Elizabeth Talbot, speaker/director for Jesus 101, while teaching the truths of God's love, also helps the viewer understand we are solidly a part of the Christian community that loves Jesus. Talbot can be heard saying passionately on many programs, "It's all about Jesus!" And it certainly is, as we are the people who love the Lord, follow His commandments, and work assiduously to hasten His appearing.
The next group of media ministries works hard taking people of casual to moderate interest to greater depths of understanding the gospel, sometimes through full-fledged evangelistic meetings. Voice of Prophecy addresses issues that are deep and delicate. Recently speaker/director Shawn Boonstra conducted an evangelistic event with churches that signed up to hear his historical study on the state of the dead. During the show Boonstra stayed in what is considered by many to be a haunted hotel room to show that the dead are really dead. Additionally, he has a passion for undergraduate and graduate school professors, and he presents content that challenges scholars whose study area is philosophy.
La Voz de la Esperanza (The Voice of Hope), through speaker/director Omar and Nessy Grieve, preaches the gospel worldwide by holding as many as 12 evangelistic meetings a year. This ministry grew out of Voice of Prophecy and now stands tall on the landscape of Latino ministry along with Escríto Esta, a Hispanic ministry birthed by It Is Written. Speaking of It Is Written, John Bradshaw and the IIW team are doing outstanding work reaching people through evangelistic outreach. Just before the pandemic, Bradshaw had planned a meeting in Indianapolis, Indiana. He quickly retooled this as a net meeting, and the Word of God was rich and powerful as he preached our special truths nightly. Breath of Life has a new speaker/director, Debleaire Snell, who is off to a grand start. BOL began as a ministry for people of color and was the first coast-to-coast ministry for this demographic. Under Snell's leadership BOL is birthing a school of evangelism and advancing the growth of its global audience. During his short tenure, Snell has already written and released a New York Times best-selling book.
The last group of ministries, Adventist Information Ministry and Adventist Learning Community, work alongside the media ministries, one providing phone support and the other providing a digital media format of online Bible Studies, podcasts, and trainings that are enjoyed by tens of thousands each month.
The Lord's work is, indeed, very exciting! All media ministries are reaching people for Christ by the thousands each month while reaching different demographic targets.
— Maurice R. Valentine II was NAD vice president for media when he wrote this. He accepted the call in June 2022 to serve as a General Conference vice president.