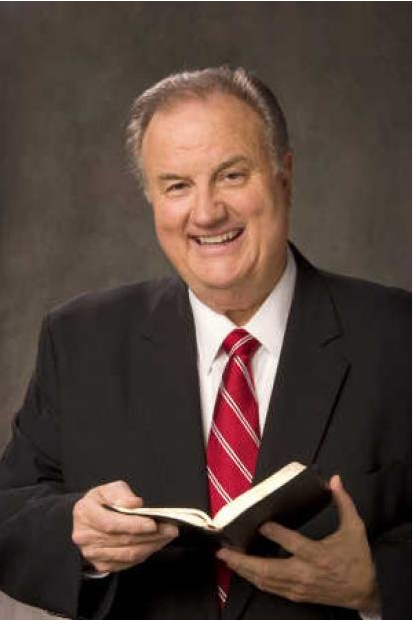 Evangelist James William "Jim" Gilley, a former vice president of the North American Division and president of the Three Angels Broadcasting Network (3ABN), passed to his rest on Dec. 28, 2022, in Clermont, Florida, after a month-long battle with COVID-19 pneumonia and Legionnaires' disease. He was 82.
On April 11, 2001, during the presidential tenure of Don C. Schneider, the North American Division (NAD) called Gilley to the position of vice president of evangelism for the division. Gilley held the position for close to five years. During that time, he chaired some 65 boards and committees, including the Voice of Prophecy and other ministries headquartered, at that time, at the media center in Simi Valley, California.
"If there's one thing that's perfectly clear about Jim, it's that his life was anchored in the hope of Christ," said Shawn Boonstra, current speaker/director of the Voice of Prophecy, during a video message shared at Gilley's celebration of life service on Feb. 4, 2023. "He lived to share Jesus with other people, and his impact for the kingdom was not just his personal witness — although that was very compelling. His impact runs deeper than that because he was a consistent champion for other people who wanted to go out and win souls."
Boonstra continued, "This whole church is a better place because of [Jim]. … There are people in this world who compete to get ahead, but then there are people like Jim, who fight and play nice to push everybody ahead."
"His life was lived for the purpose of sharing Jesus with others, which he did all the way virtually to his dying day," John Bradshaw, speaker/director of It Is Written said during the celebration of life service. "I appeal to you to think about how you might incorporate that in your life so that Jim's ministry doesn't die with Jim, but lives on in the people whose lives he touched and encouraged and impacted."
Gilley retired from full-time denominational work at age 65 at the close of the 2005 General Conference Session. After serving as pastor at a church in Dallas, Texas, for two years, Gilley was elected president of 3ABN where he served for seven years before retiring at 75. In retirement, Gilley continued to preach and write, serving as a pastor at the Clermont Seventh-day Adventist Church until his death.
He authored several books: The Battle is the Lord's; Keep on Keeping On; God with Us; God for Us; Fake News: How Satan's Lies are Deceiving Millions; and Pillars of the Christian Faith, co-authored with Danny Shelton.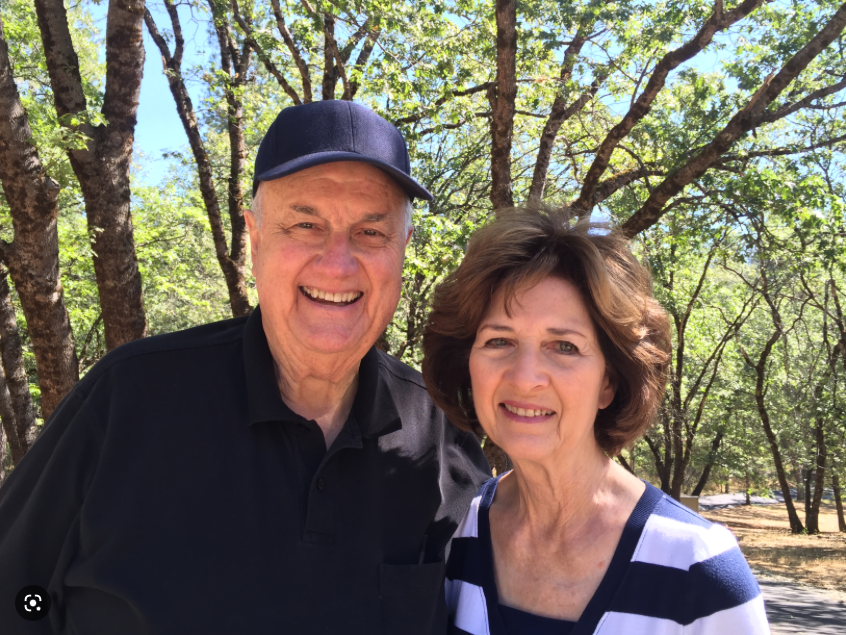 Gilley met and married Camille Thurmon while attending Southwestern Junior College (now Southwestern Adventist University) in Keene, Texas. The Gilleys served in Massachusetts before he went to Andrews University for his M.Div. After graduating from Andrews, Gilley pastored the Plainville/Meridian district in Southern New England and later became the conference evangelist of the Southern New England Conference. He also served as the Arlington Seventh-day Adventist Church (Texas) pastor.
Over the span of 10 years, Gilley conducted 43 full evangelistic series at no cost to the area conferences. And in addition to working as a self-supporting evangelist and business owner, Gilley also served as president of the Arkansas-Louisiana Conference of Seventh-day Adventists (1994-2001); a position he held before going to the NAD. More than 15,000 were baptized as a result of evangelistic series Gilley conducted in Ukraine. More recently, and in his retirement, he pastored the Clermont church, and hosted more than 40 trips to the Holy Land.
He is survived by Camille, his wife of 62 years; son James William Gilley, Jr.; daughter Maryann Catherine Gilley Krueger; son John Thurmon Gilley; daughter Amy Camille Gilley Bearman; and 11 grandchildren. The celebration of his life was held at the Dallas First Seventh-day Church on February 4, 2023.
In lieu of flowers, please consider making a contribution to one or more of Gilley's favorite ministries: Adventist World Radio, Amazing Facts, Faith For Today, It Is Written, Three Angels Broadcasting Network, Voice of Prophecy, and Weimar University.