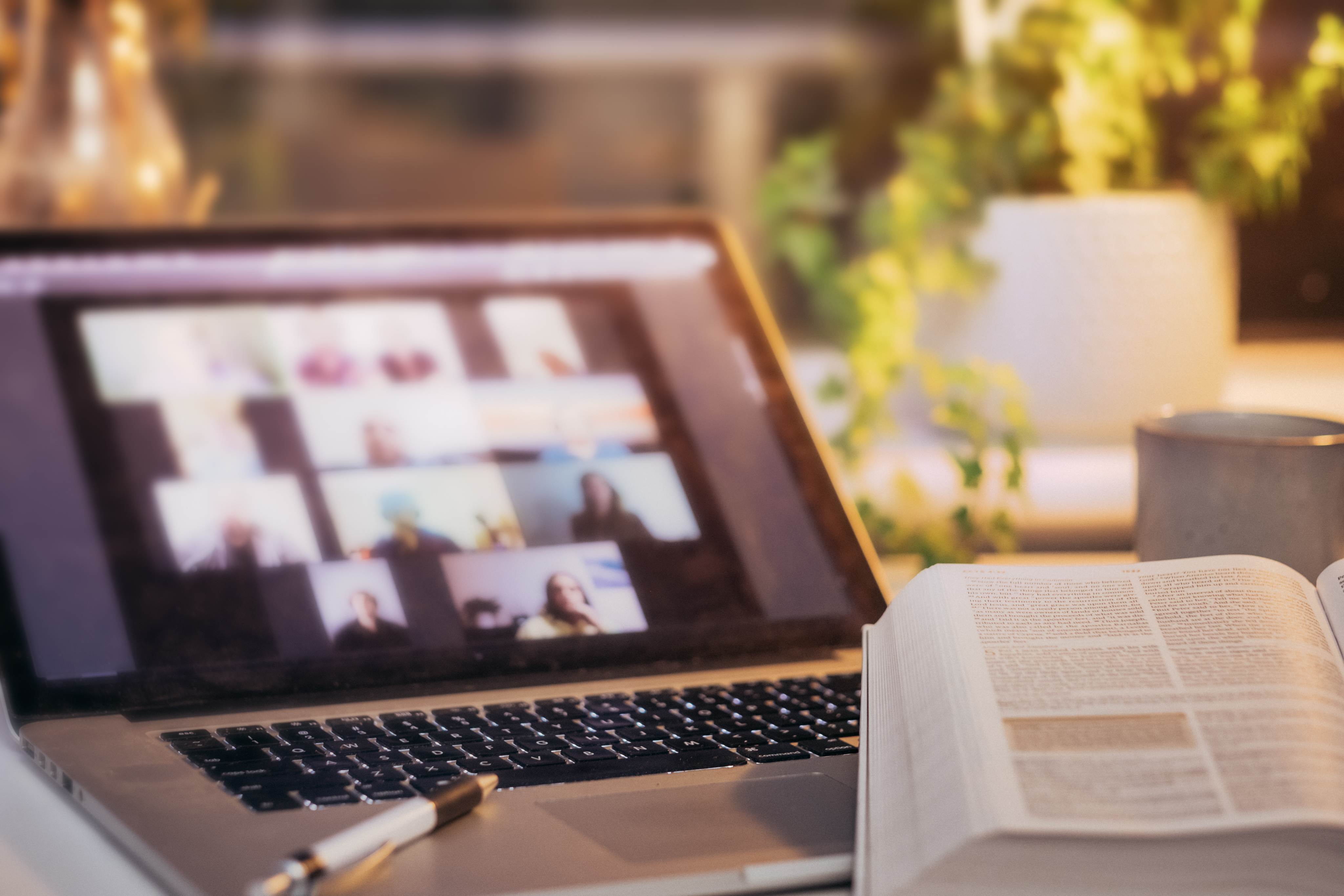 Sabbath School is perhaps the most anticipated part of the church experience. It's a time of discussion, reflection, and community, where believers can pause weekly distractions and lean into faith-founded relationships. Its valuable role in the Sabbath experience means that special attention should be paid to the teachers and superintendents dedicated to making it fulfilling. With this in mind, the North American Division brought together the ​​NAD Adult, Children's, and Youth and Young Adult ministry departments for the annual Do It Together (DIT) Sabbath School Virtual Conference. Close to 1,200 signed up for the conference, with 763 of those registered completely new to the DIT event.
From September 14 to 16, 2023, Sabbath school attendees, teachers, and superintendents gathered for enrichment and inspiration through virtual training sessions and worship. Within these three days, participants could enjoy live stream general sessions hosted by NAD Youth and Young Adult Ministries director Tracy Wood and associate director Vandeon D. Griffin; NAD Children's Ministries director Sherri Uhrig; and Gerry Lopez, NAD Children's Ministries associate director. This is the fifth DIT conference held in the past three years.
Active Chat
Each meeting began with the hosts asking the attendees one of the Do It Together discussion questions, which allowed the conversation to develop. These questions were offered as a PDF on the event page for teachers to use in their own Sabbath School councils. Beginning on Thursday evening, 221 attendees from Guam, Canada, the United States, and other locations actively participated in the chat, responding to questions such as accommodating different learning styles across different age groups and learning abilities. 
Lopez contributed by encouraging teachers to be informed, saying "It's very important to know the learning styles of the people that are in your Sabbath School because many times we tend to teach the way we learn … and we need to be cognizant of those teaching styles so we can reach everyone in the class." The chat was engaged, eager to dig into the three questions asked during the first session, each attendee pitching different ways to connect and facilitate deeper understanding. 
Once the discussion portion concluded, Nwamiko Madden gave his presentation entitled "The Great Omission," touching on the need for fundamental relief through an understanding of God. Madden analyzed Luke 15 or "the Chapter of Lost Things" — specifically the parable of the prodigal son. In observing the Christian faith, Madden pointed out how people usually identify with the older brother as people who are often so focused on whether God cares about their emotional well-being that they forget God has already supplied them with endless resources for their happiness. 
Resources
Recognizing the resources available for success is true not only in the Christian walk but also as a Sabbath School facilitator. As in previous years, NAD Do It Together had countless resources available for attendees in anticipation of the event. In addition to a free t-shirt, attendees were able to choose from a catalog of pamphlets, books, and reference manuals.
AdventSource supplied the majority of the supplemental readings with another NAD organization, Adventist Learning Community, which offers invaluable training courses for the Sabbath School experience. Brad Forbes, president of AdventSource, acknowledged in one of the workshop sessions, "For many, Sabbath School is the core of the Sabbath experience." It is the recognition of Sabbath School as the heart of the church that makes its development and shaping so critical — and teacher training a necessary space for brainstorming and support. 
Workshops
There were six sessions of workshops dedicated to training, with each session offering multiple workshops for Adults/Sabbath School superintendents, Young Adult Sabbath School, Youth Sabbath School, and Children's Sabbath School led by leaders and educators of their respective fields. Many of the children's workshops began with an interactive activity for Zoom attendees, such as Alexis Lustig's presentation "Faith Development and Life Stages,"where participants took buildable objects such as Legos or plastic cups and built a tower. This example displayed the building blocks of faith development in children and the stages of life which allow for tailored teaching methods.
Chrystal Flerchinger's presentation, "Multiple Intelligences," also began with an activity, asking Zoom members to go to their kitchen and find an ingredient for brownies, later putting up a recipe and seeing how many ingredients participants found. The activity launched a conversation on the importance of acknowledging different forms of intelligence in children to ensure comprehension and a cohesive environment. 
The Youth Adult Ministries workshops followed the acronym LIFE: Leadership Impact, Intergenerational Relationships, Faith Development, and Everyday Compassion. Ben Lundquist presented "Intergenerational Relationships" by stating "It's not often clean when we bring generations together [however] even in the messiness of generations coming together it is beautiful." He shared that within intergenerational relationships, we learn to practice empathy and listen to someone's story, allowing connect on a person-to-person level.
This level of investment requires intentionality and investing in the long game, a theme found throughout the young adult workshops. 
Youth workshops were on par, with Steve Case and Brandon Westgate presenting "When Youth are the Church of Today," exposing the reality that we often put off youth involvement until they are "of age," ignoring the potential of present involvement. Case implored, "If you don't have any young people in your church you have a dead church." 
Darryl Howard presented "Building Relational Leaders In Sabbath School," sharing the innovative and inclusive methods of the West Broad Seventh-day Adventist Church in Georgia. Pastor Kaggia Scott and two local church leaders who worked together on the church's program found that the Sabbath School department was the only one that was growing during the COVID-19 pandemic, leading to two hybrid services, using Facebook, YouTube, and Zoom for congregants who could not physically attend the lessons but were eager for the study. The application Marco Polo was also implemented for daily Sabbath School lessons, allowing people to ask questions and engage during the week. They discovered that by investing in Sabbath School outside of weekly meetings, participants could finally dig into the lessons, drawing out rich takeaways to be applied throughout the week. 
At the conclusion of the virtual conference, the attendees left with an opportunity to learn from one another and connect to practical ideas, reminding each other that in order to invest in the happiness of the people in their church they must be present and adapt. Sabbath School is an interactive ministry that cuts to the heart of faith development and the conference itself: "Information to implementation to transformation."
The next DIT Sabbath School REFRESH Training is scheduled for February 2-3, 2024, followed by the DIT Sabbath School REFILL scheduled for May 17-18, 2024. These are shortened trainings hosted on Friday evenings with three workshops on Sabbath afternoon/evenings.