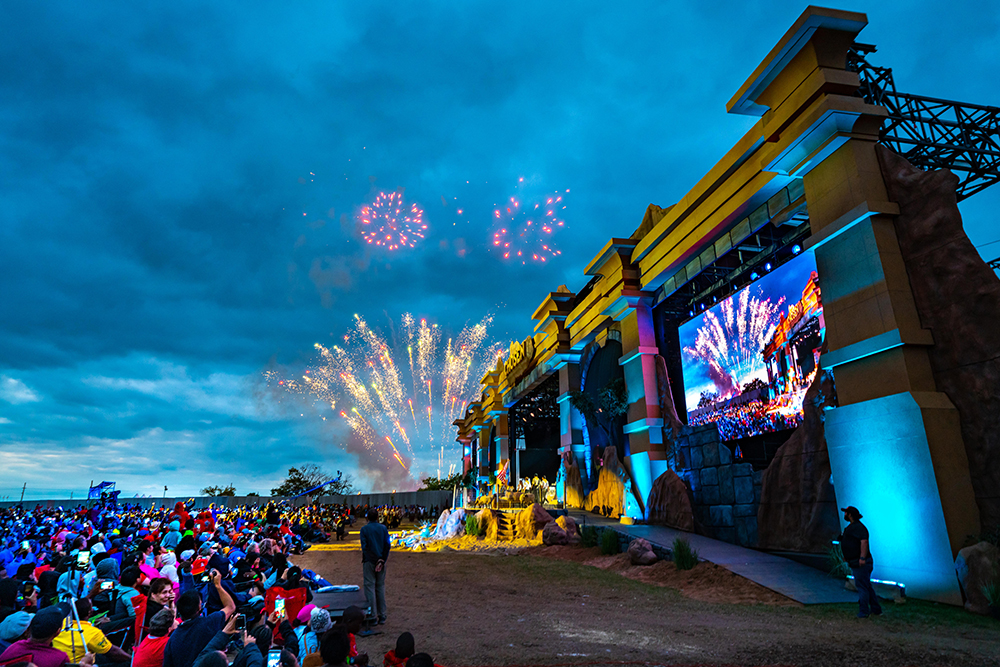 Nail gun staccato punctures the evening quiet as Pathfinder Club camporee entrances are built at campsites. The gentle hum of generators near RVs and tents blend with night sounds of the outdoors. The purr and whirr of golf carts traversing campsites on roads soon to be limited to only pedestrian traffic break the quiet as gates and barricades for safety are erected. The Experimental Aircraft Association (EAA) in Wisconsin, home of the beloved "Oshkosh Camporee" since 1999, would not be quiet for long.
The night before many of the more than 55,000 arrive at the 2019 Chosen International Pathfinder Camporee stands nearly quiet, in stark contrast to the intervening days of drill drum corps playing along walkways, rambunctious pin traders looking to find and trade for "super rare" pins, and youth cooling off under shady trees and on water slides.
Honors and other fun activities in the hangar area (think Pathfinder museum, virtual reality action at the Adventist Review Ministries tent, and a giant dinosaur and potato), camp stages, festive food court, nightly programs beginning with baptisms, and Compassion projects and off-site activity buses rolling through bus areas make for a lively campus. These all lead up to the closing program of the camporee, which includes a rousing song service, energetic evening speaker Damian Chandler, the Adventist ventriloquist Ryan and Lily act, the conclusion of the dramatic live-action David play (with a camel and live sheep on stage!), a 20-minute (or more) fireworks display, and the big reveal of the 2024 theme, "Believe the Promise." Busy and bustling is an understatement!
Streams of tired and happy campers trek back to their sites. Tents come down, lines of buses exit, roads still. By Sunday afternoon only muddy trails and memories are left.
Here (scroll below) are a few photo highlights from the event before the quiet again came to the fields of the EAA. These are small glimpses into the massive event, where Jesus took center stage, along with His "chosen" youth.