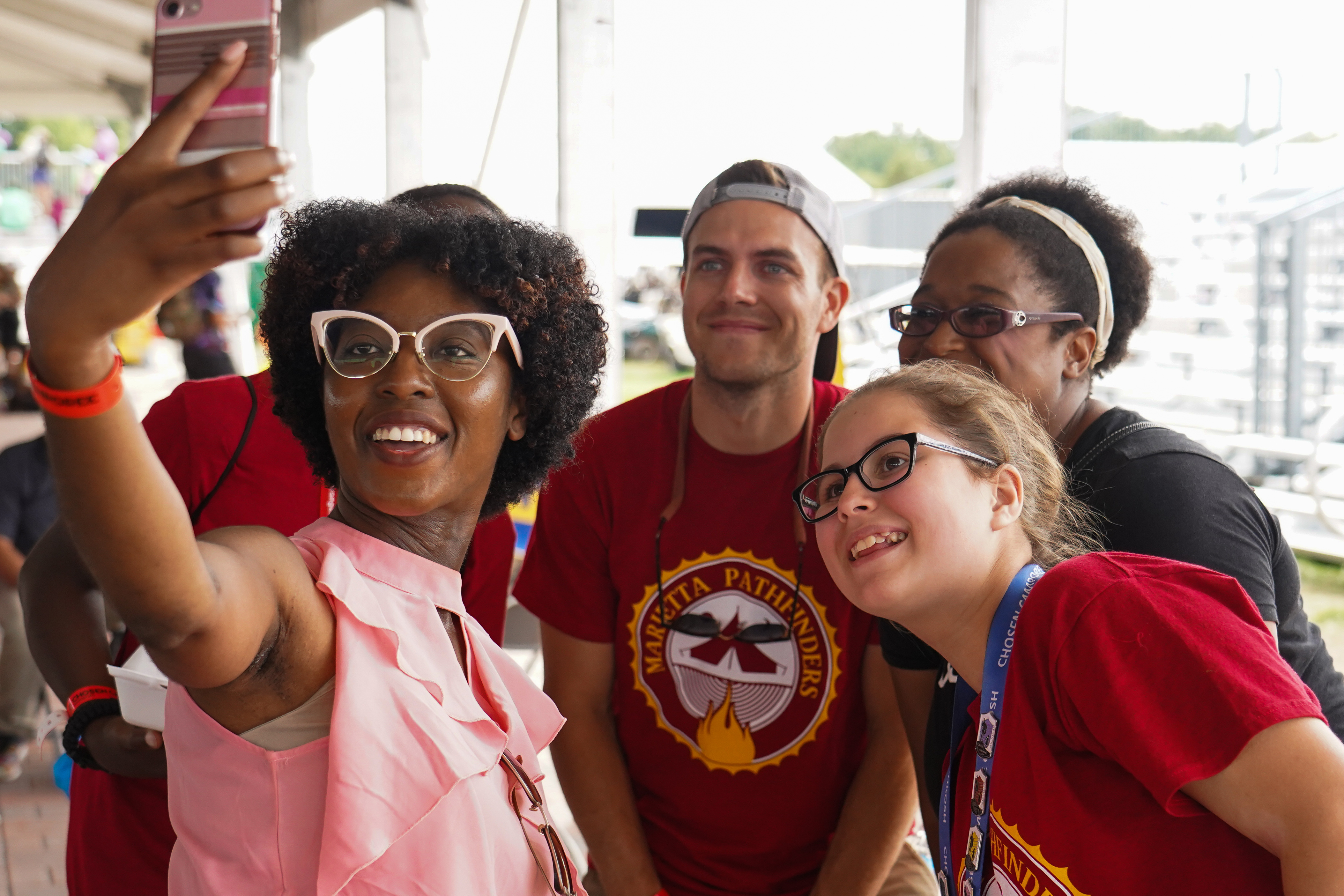 On the final day of the 2019 Chosen International Pathfinder Camporee in Oshkosh, Wisconsin, Pathfinders with a desire to become a pastor had the opportunity to mingle with Church leaders of the North American Division to learn more about pursuing a career in ministry. The ice cream social served as the launch of "NextGen," an initiative of the NAD Ministerial Association, which is seeking to address the startling projected number of pastors who will be able to minister throughout the division within the next decade as current pastors retire.
"The average age of a pastor [in the division] is about 55, and the baby boomer generation is cresting for retirement," said Ivan Williams, director of the NAD Ministerial Association. "We're recruiting because over the next seven to 10 years, 2,500 out of the division's 4,300 pastors will be eligible for retirement."
"We need young people to consider having the torch passed to them," continued Williams. "God called me when I was 13 and I pursued that journey to be a pastor. People who succeed in life have a sense of calling while they're young. I think it's about being faithful and God will bless the success. We see a litany of people throughout our history who God used at a very young age."
Donna Jackson, associate director of NAD ministerial, who also organized the social, said the overall goal of the event was to uplift the Pathfinders who have already felt God's call.
"I'm shocked by how many had it on their minds already," said Jackson. "The last thing we want to do is put pressure on young people because God may not be calling them to do this. God is the one who calls. We're here to support what God is already doing."
In preparation for the event, Jackson sent out an invitation to all the conferences and unions to ask for representation. The response of the 150 leaders who pledged their support and presence was overwhelmingly positive.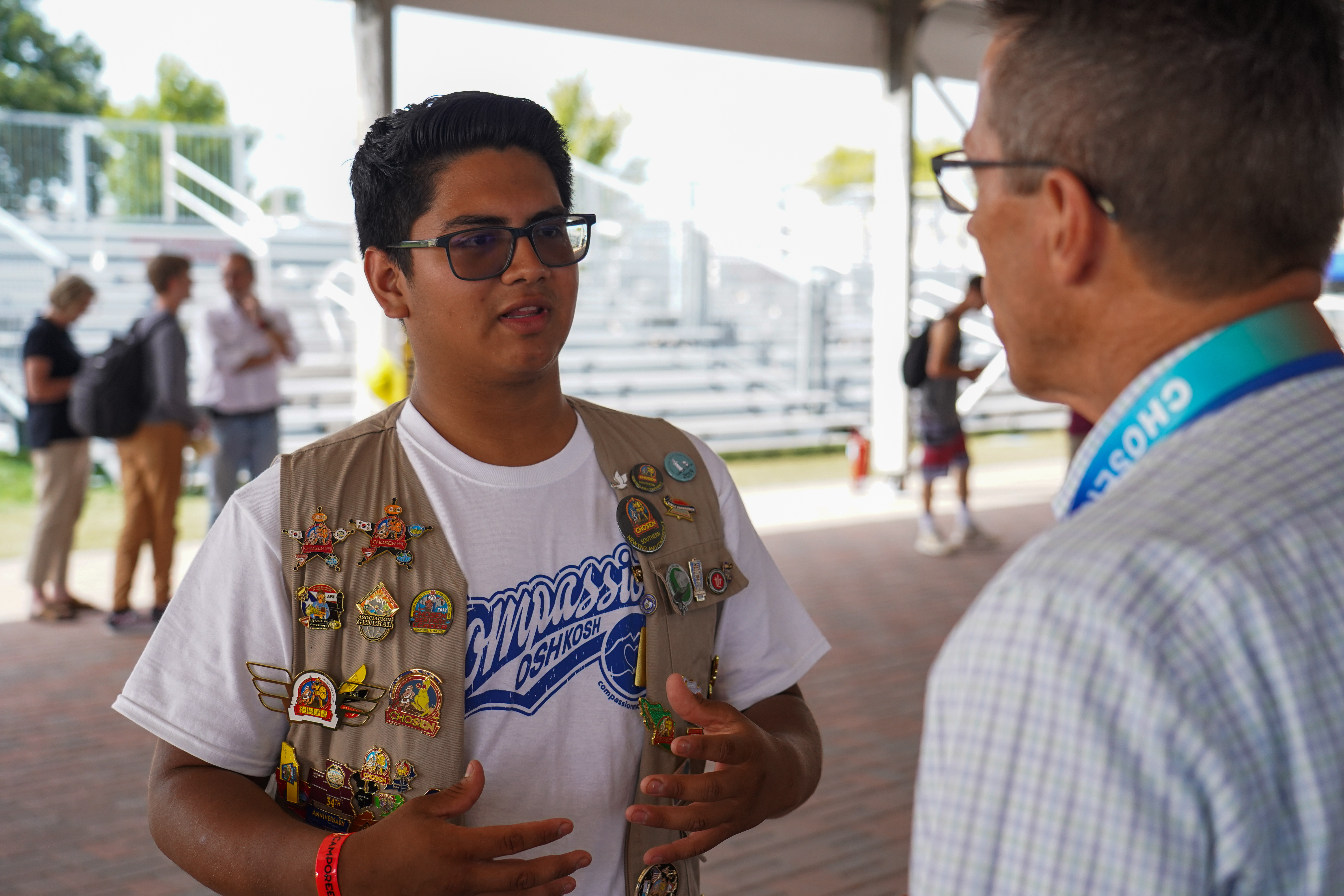 "We wanted the young people to be able to look in the eyes of their leaders and see the personal care that they have. Administrators sit in committee meeting all the time dealing with the hardest problems in the Church. They have joyful experiences, but it isn't easy to have that personal touch," said Jackson. "We thought it would be good for both, but especially for the young people to know that their leaders are approachable and that they will give them their attention."
William "Bill" Winston, president of the South Atlantic Conference, has been involved with ministerial recruiting over the years and has witnessed the decline with his own eyes. He remembers times when there were 40-50 graduating theology students emerging from schools like Oakwood University. In 2018, however, a survey of incoming freshman studying theology in Adventist schools across the division revealed that the largest class was made up of 15 students.
"I'm here because I need to do my part to help encourage young people," said Winston. "I'm at the end of my ministerial career and I see the challenges of recruiting and finding people committed to the gospel ministry. We're almost in crisis mode. We need to start much earlier than we do. We need to identify people and get them involved in the church now."
A Special Feeling
Approximately 1,000 young people attended the social and shared testimonies of why they wanted to become a pastor. Samuel Castro and Belinda Rodriguez, a husband-wife pastoral duo that pastors three churches in the Oregon Conference accompanied their 16-year-old daughter Ashley to the social. She recalled the exact moment she felt God's calling.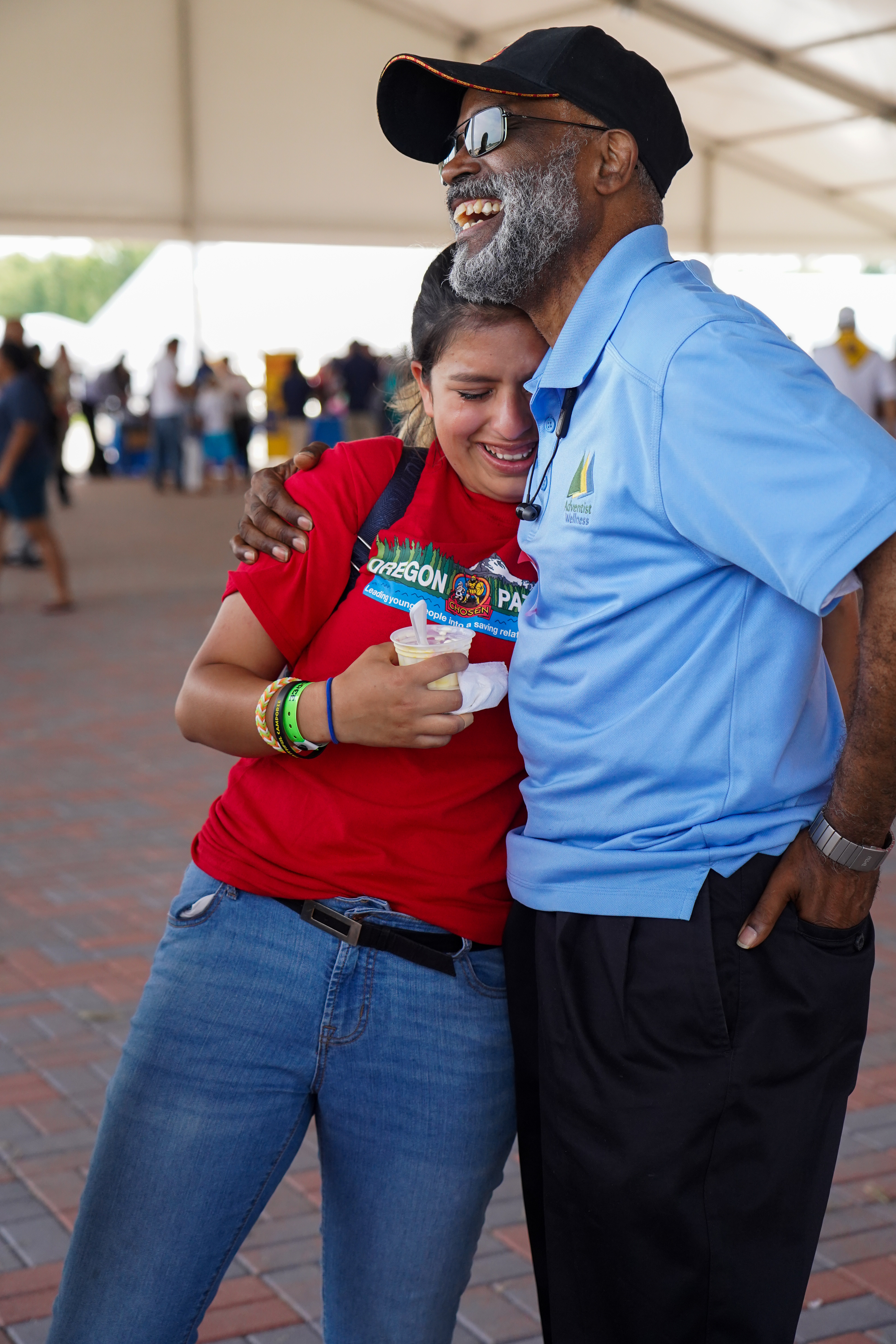 "We were having communion at my church and my mom was leading the service. All of a sudden, I just started crying. I balled," said Castro. "My mom asked, 'Are you OK?' after she came down. And I responded, 'I just really want to do it. I want to be a pastor.' It was this funny, little feeling in my chest, I just wanted to help."
Castro was 15 at the time. She had already demonstrated a passion for service by helping children and leading a music ministry.
"We all just cried together," said Rodriguez. "I think this is going to be an awesome path for her. For us as parents, it's the greatest experience to have her to follow us."
Rodriguez is excited to be able to help her daughter understand her calling at such a young age, an opportunity Rodriguez did not have access to when she accepted the call.
"She's full of energy. I think she's become more and more convinced of her calling. We are blessed to be able to do ministry together as a family," continued Rodriguez.
The Future
Organizers hope the social inspired their fellow Church leaders to use its model to hold similar events in their territories. Daniel R. Jackson, president of the North American Division, even told attendees during closing remarks that this model should be followed every summer at camp meetings.
Further, the NAD Ministerial Association has organized a committee to help the NextGen momentum going.
"The committee has youth pastors, laity, Pathfinders, and Church leaders at all different levels," said Williams. "We're going to roll out more details during next year's 'CALLED' convention for ministers.
In addition, the Ministerial team collected contact information for all of the attendees who expressed interest in becoming a pastor.
"We want to stay in touch with them through the years," said Williams.