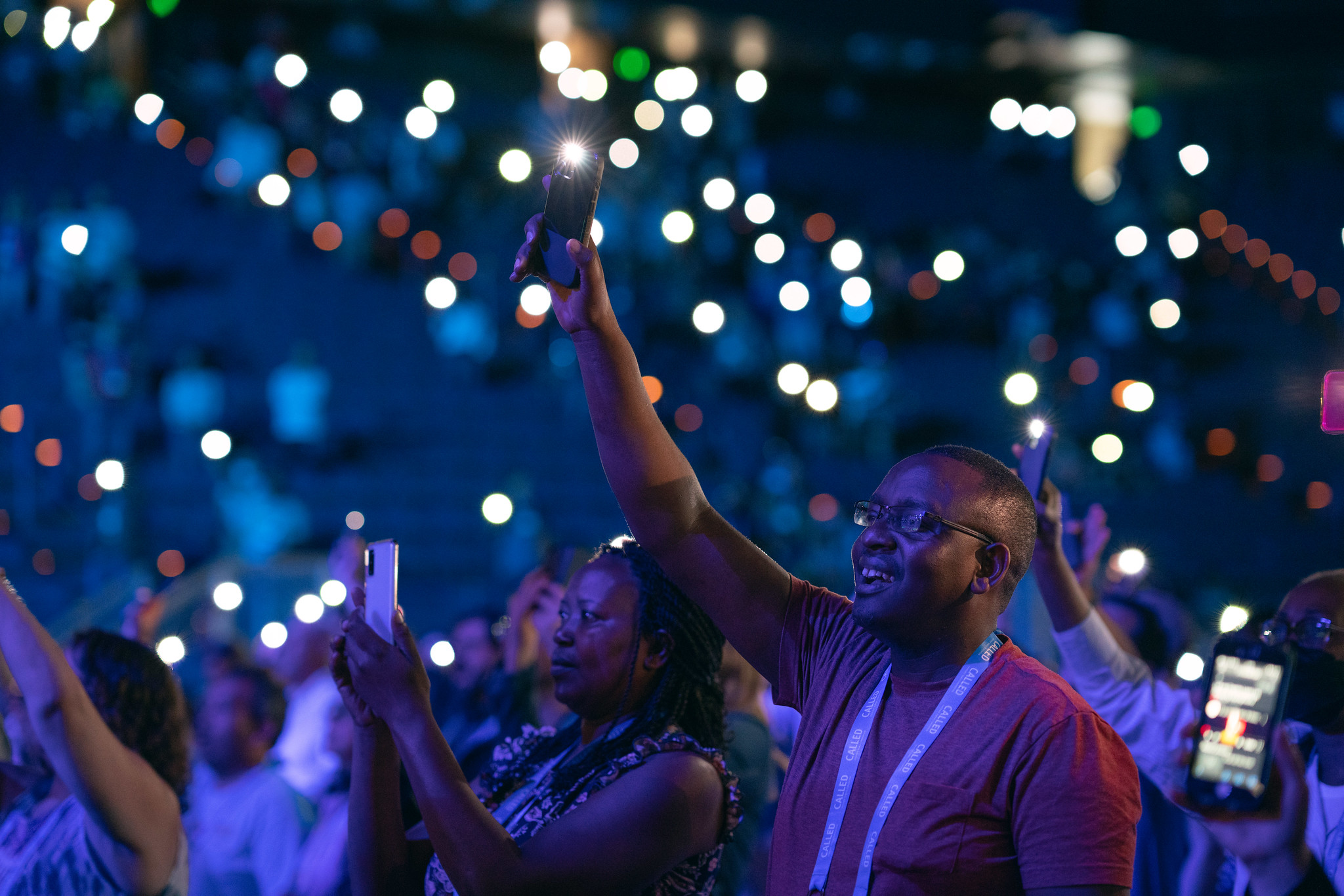 At 6 p.m. on Sunday, June 19, 2022, the voices of close to 6,000 pastors and their families in a Lexington, Kentucky, stadium sang "I cast my eyes to calvary where Jesus bled and died for me." This song, led by the CALLED worship team on opening night, would set the tone for all five convention arena experiences.
The North American Division's CALLED Pastors' Family Convention is a time centered around guiding, supporting, and celebrating pastors. The CALLED Arena Experiences not only met that goal, but exceeded it, focusing on pastoral health and how believers must be grounded first and foremost on Christ alone. Over the course of four days, the arena experience was the central point of group worship that capped each day with morning sessions from 8 a.m. to 10:30 a.m. and evening sessions from 6 p.m. to 9:30 p.m. ensuring each was spiritually, visually, emotionally, intellectually, and physically engaging for both the pastors and their families. For some, sitting in a conference hall for two four and a half hour sessions can be draining. CALLED sidestepped this, however, by having movement sessions both within and outside the arena experience, allowing for physical activity at any level to ensure that attendees could keep their mind and body active.
It's not a secret that these last two and a half years have thrown challenges that as Tim Guillespe of Crossway church observed "seminary didn't prepare us for." However, within these arena experiences, such struggles, both personal and professional, were acknowledged in light of God's overwhelming faithfulness. The Stories of Resilience featured in every session spotlighted the amazing tales of faith in the face of trials through heartfelt recorded interviews. The power of personal faith emanated from the individual testimonies to the featured ministries and projects, such as the two short films shown during the sessions.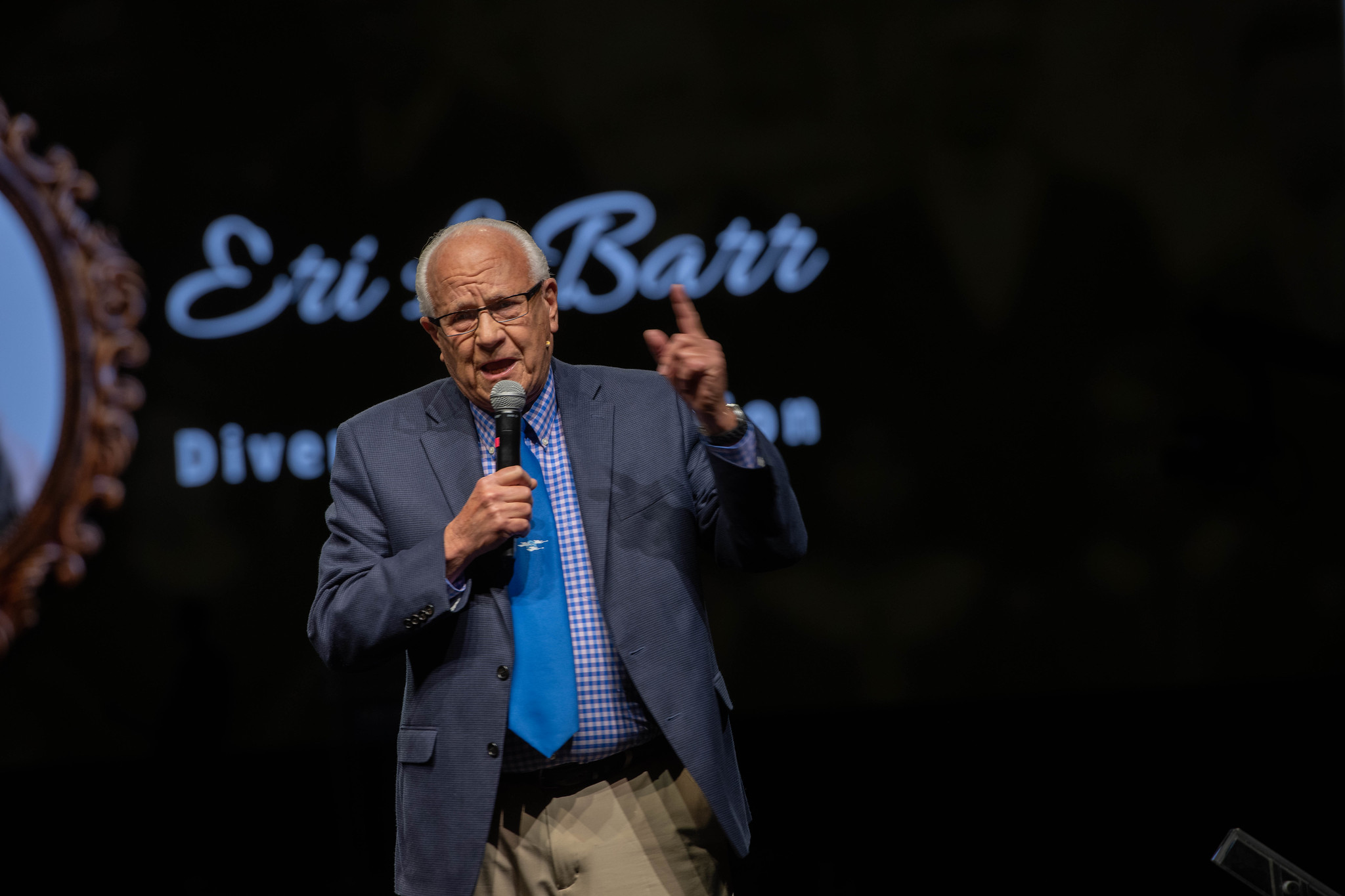 Program Variety
CALLED is a time to note and encourage the progress of the church, marking the ways in which it can grow on a personal, local and global level. In looking forward, there was one series throughout the arena experiences that encouraged attendees to look back. George R Knight led out a series named We Stand On Their Shoulders, which shared stories of the amazing individuals in our church's history who displayed grit, determination, and powerful faith. Knight's rousing review of the members who lived and loved the gospel is far from a dry church history lesson; laced with humor, his introduction of key players in discipleship is a powerful reminder that our current church is but a single era in an endless and ever-growing history of global mission. This personal element allowed those involved, both in-person and virtual, to be reminded that the church is made up of individuals on whose shoulders we stand.
All of the featured elements of each session, the centerpiece for all the arena experiences, were Ted Talk-style presentations given by leading pastors, ministry leaders, and Bible teachers. G Alexander Bryant, Kathy and Roger Hernandez, and Ty Gibson were the speakers for the opening night of the convention on Sunday evening. Adriana Perera and Hallerin Hill, followed on Monday's morning session with the day closing off by the evening session that included presentations by Tim Guillespe, A. Allen Martin, and Noah Washington. Tuesday's arena experience picked up again at 8 a.m. on June 21, with Ed Stetzer and Merlin Burt, with the day wrapping up at the 6 p.m. session with Arnaldo Cruz, David Williams, and Tara Vincross. CALLED came to a close with presentations by Debleaire Snell, David Sedlacek, and Ivan Williams, sending off the attendees with an anointing.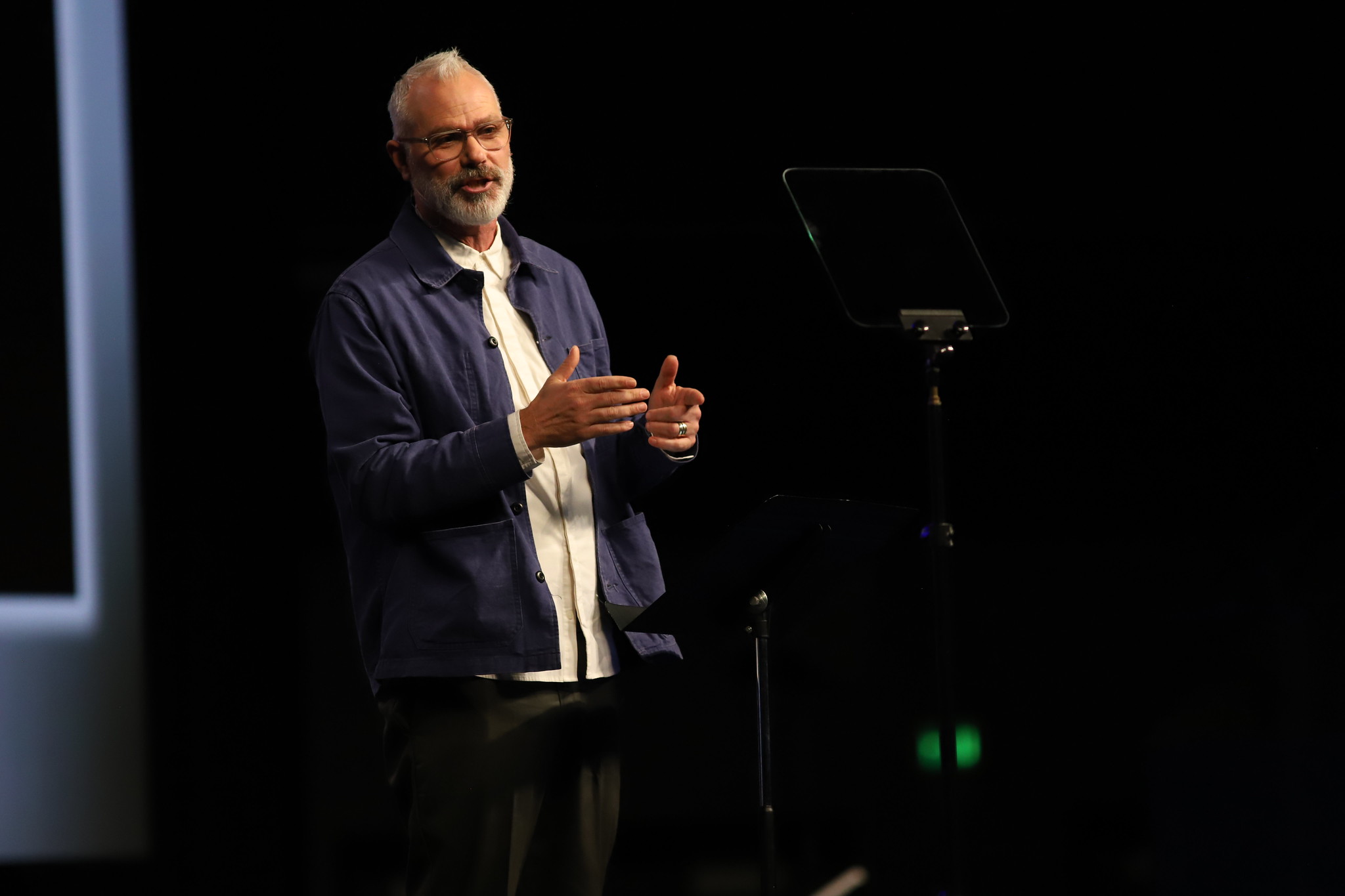 Speaking to Hearts
Each presentation was constructed to speak into the hearts of weary pastors and offer encouragement. Though each spoke on a different topic, the universal thread of every talk was imploring the importance of returning to the gospel. The pandemic and social unrest have rocked congregations around the world, and pastors are the ones congregants turn to for guidance, leadership, and comfort. But what about the pastors themselves? Who on earth do they turn to in times of crisis? Ed Stetzer, a professor and dean at Wheaton College said, "The moment we're in doesn't pause the mission we're on." The disappointments and frustrations do not evade those in ministry leadership, nor are they weaker for struggling with challenges that would affect any human on a sinful earth.
Many of the sessions spoke directly to those pastors who feel threatened by legalistic or outright hostile congregants who are more fixated on upholding the legacy of the earthly church than on the "Heavenly Kingdom,'' as shared in Crosswalk pastor Tim Guillespe's presentation. In returning to the purity of the gospel, endless benefits are found. As the church returns to being a people, rather than an institution, we can address the reasons why young people are leaving the church by confronting the reality that, as Texas Conference pastor A. Allan Martin stated, "Maybe we need more listeners and less lecturers."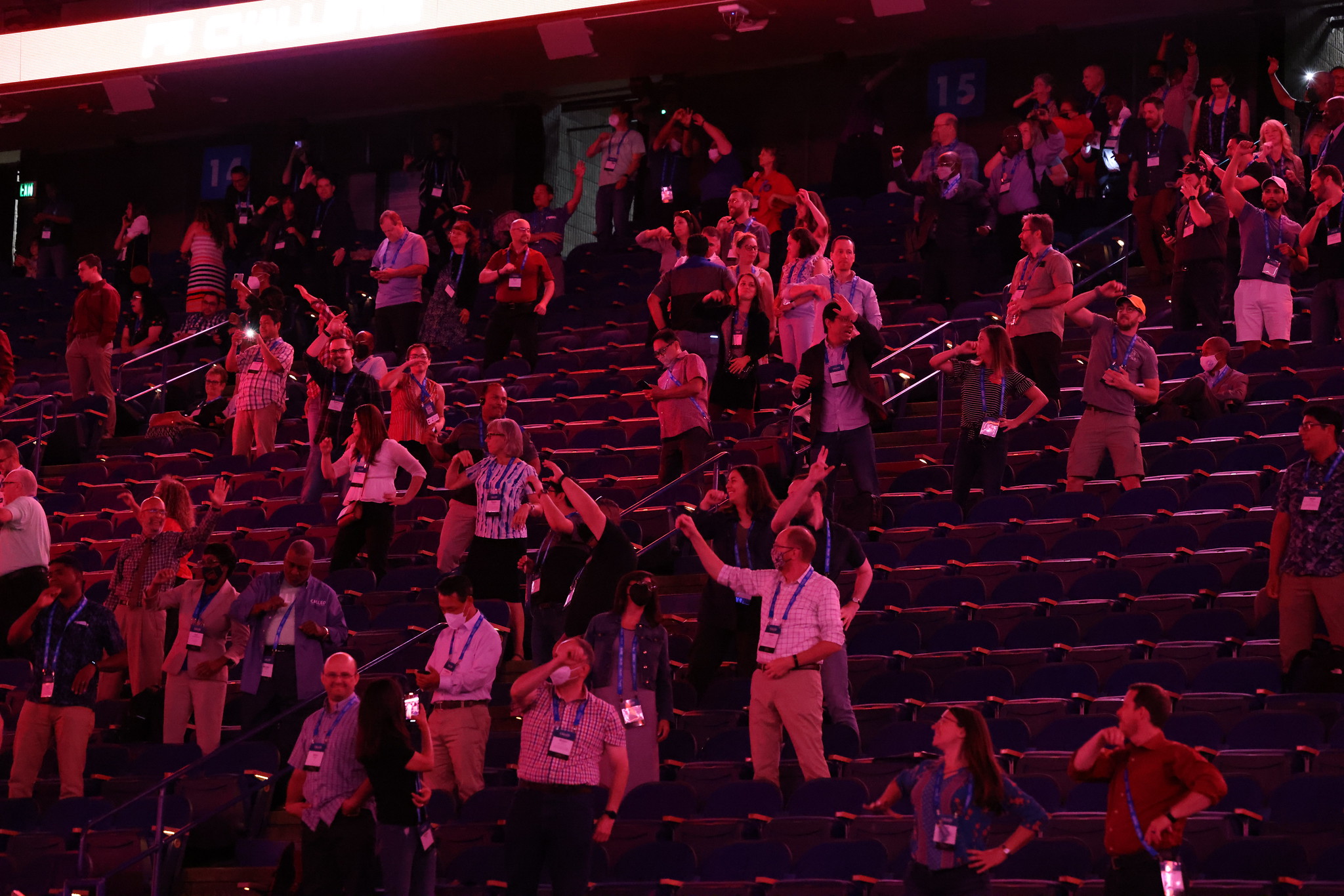 Regrounding our purpose in Christ alone also allows for deeper alliance between churches, setting our sights on a common goal. "The way the church worships is not a competition against another church in our community. The way our church worships is a competition against darkness" stated Loma Linda University pastor Adriana Perera.
When planning the progress of the church, it must evolve unhindered by anything that does not uphold and celebrate Christ and Christ alone. The CALLED Arena Experience created an environment of worship — and a space in which weary congregants and their pastors could find encouragement and cast their eyes to calvary.
— Nicole Dominguez writes from Illinois.