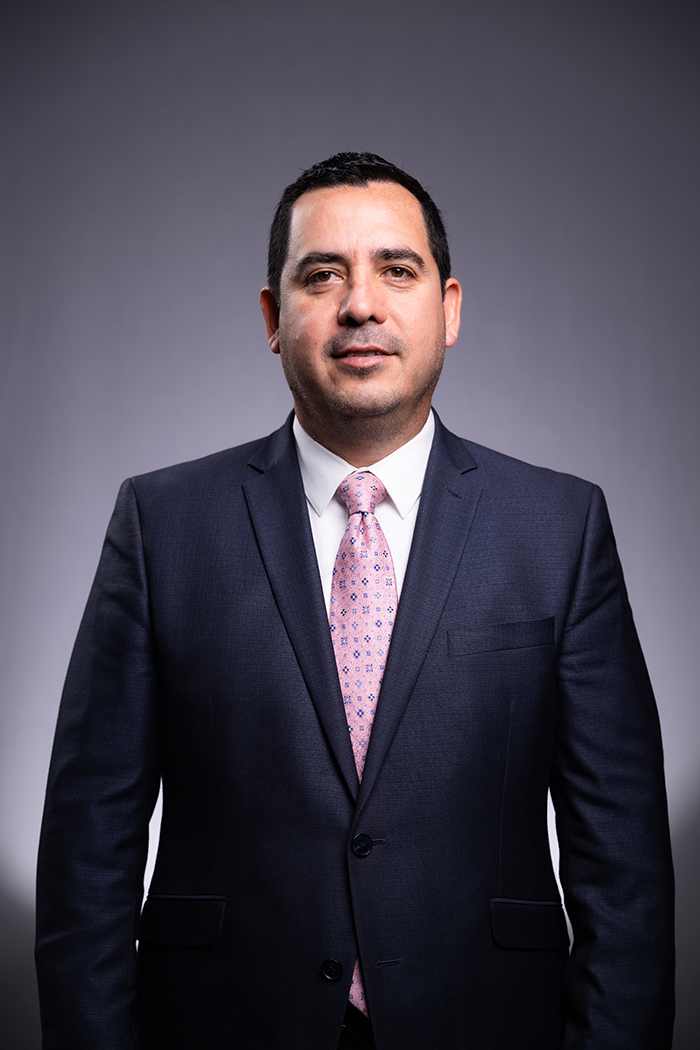 Earlier this school year, Southwestern Adventist University welcomed Carlos Charnichart as vice president for financial administration and chief financial officer. He is responsible for the financial position of the university, for budgeting, for financial reporting to higher institutions and the government, and he will oversee the university's operational departments.
Charnichart has an extensive background in the financial field. Previous to coming to Southwestern Adventist University, he worked almost five years for the Pennsylvania Conference as conference treasurer. Tamyra Horst, communication director for the Pennsylvania Conference of Seventh-day Adventists, wrote on their website, "A heart for mission, evangelism, and education, he not only leaves the conference in a strong financial place, but helped to grow a stronger Hispanic ministries program, made huge impacts in education, created publishing ministries, and has been supportive of the various departments and ministries of our conference."
Before joining the Pennsylvania Conference team, Charnichart served the Hope Channel as their accountant. Prior to this, he was the treasurer of Home Health Education Service (known as HHES) at the Review and Herald Publishing Association.
Charnichart not only has strong accounting experience, but he also owned his own business and was a manager and sales and marketing executive. He significantly expanded sales for several companies in the Inter-American Division as well as his own company that he grew into a successful enterprise before moving to the United States.
He has taught as an adjunct professor at Washington Adventist University and served as the dean for the School of Accounting and Business Administration at University of Navojoa, an institution of the Northern Mexican Union, in Navojoa, Sonora, Mexico. While there, Charnichart earned his bachelor's degree, master's degree, and doctorate in business administration.
"Dr. Carlos Charnichart joins our administrative team as vice president for financial administration with a wealth of experience in accounting, finance, and strategic leadership. He has a passion for Adventist education and approaches this work as a ministry. We look forward to welcoming Carlos as an integral team member as we strive toward growth and excellence in Christ-centered higher education," says Ana Patterson, Southwestern Adventist University president.
Charnichart and his wife, Liz, have two adult children. Their daughter, Paola, graduated from the nursing program at Southern Adventist University and works for AdventHealth. Their son, Charlie, is a student at Southwestern Adventist University.
— Tamyra Horst is communication director for the Pennsylvania Conference of Seventh-day Adventists; and Michelle Bergmann is a freelance writer for Southwestern Adventist University.