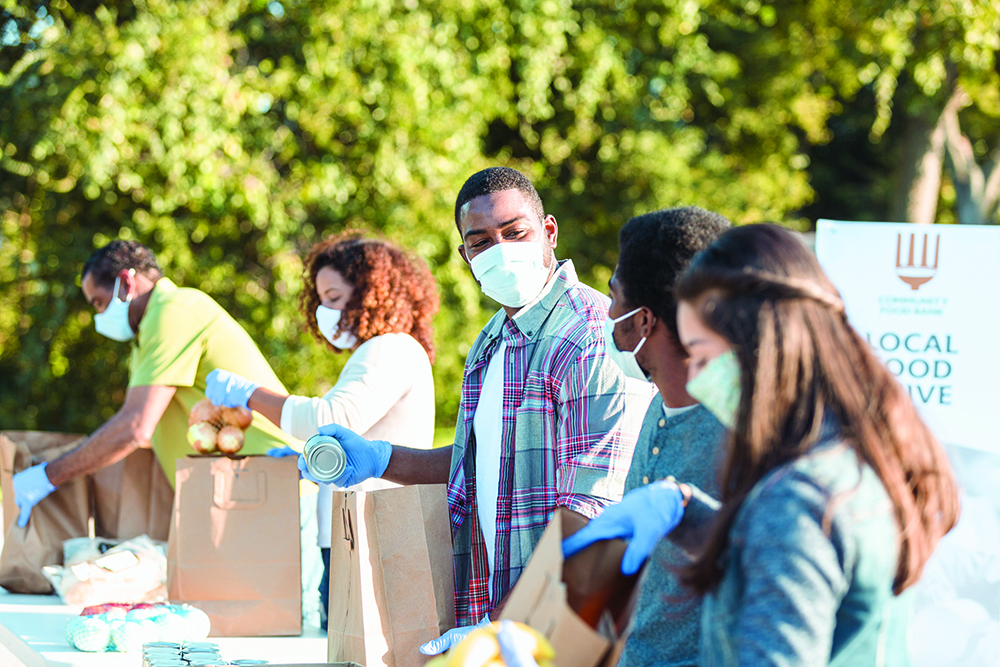 Collaboration is not only a buzzword these days, but it is also a necessity to a successful ministry in today's world. We live in a world with many challenges, where everyone is looking to see how the church will respond. The truth is that community problems and issues are far too complex for any church, agency, or organization to tackle alone. It is imperative that the church work in partnership with others in bringing solutions to the issues the communities we serve are facing. Collaboration is the key that reduces the duplication of our efforts, maximizes the impact of our ministries, and strengthens the credibility of our witness for Christ.
The real challenge, of course, is not that people are opposed to partnership in principle. Few people would say that Christians should not work together. And the message of the Scriptures in support of practical collaboration is abundantly clear. Below are just a couple.
It says in 1 Corinthians 12:12, 13: "For example, the body is one unit and yet has many parts. As all the parts form one body, so it is with Christ. By one Spirit we were all baptized into one body. Whether we are Jewish or Greek, slave or free, God gave all of us one Spirit to drink" (NKJV).
Another supportive text is found in Hebrews 10:24, 25: "And let us consider one another in order to stir up love and good works, not forsaking the assembling of ourselves together, as is the manner of some, but exhorting one another, and so much the more as you see the Day approaching."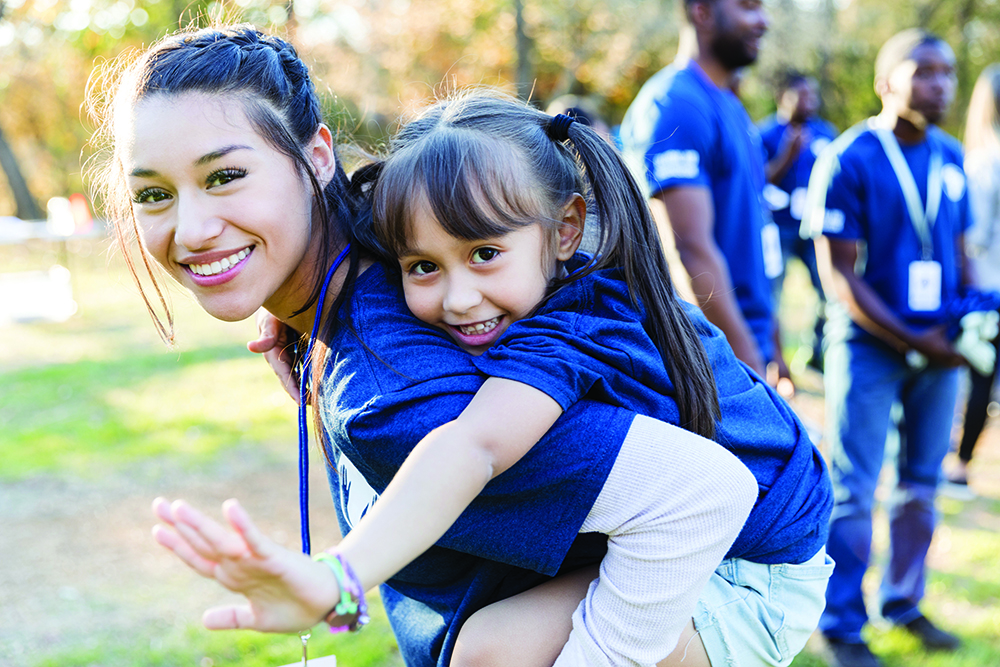 Unfortunately, there is a gap between the stated values and the actual practice of Christian organizations. Some believe that interaction betrays their own biblical distinctiveness.
Invariably some quote Ellen White in holding ourselves aloof from fellowship with the larger Christian community. While she emphatically urged that we maintain our unique identity and mission she also encouraged interaction with the wider Christian community.
For example, in the 1880s White joined forces with the Women's Christian Temperance Union, a group of Protestant prohibitionists. She spoke at their rallies and even recommended that some of our best Adventist talent should work for that organization. She gave additional counsel: "The Lord has His representatives in all the churches;"1 and "We should unite with other people just as far as we can and not sacrifice principle."2
"It should ever be manifest that we are reformers, but not bigots. When our laborers enter a new field, they should seek to become acquainted with the pastors of the several churches in the place. Much has been lost by neglecting to do this. If our ministers show themselves friendly and sociable, it will have an excellent effect, and may give these pastors and their congregations favorable impressions of the truth."3
"Light has been given to me that there are those with most precious talents and capabilities in the Women's Christian Temperance Union (W.C.T.U.). Much time and money have been absorbed among us in ways that bring no returns. Instead of this, some of our best talent should be set at work for the W.C.T.U., not as evangelists, but as those who fully appreciate the good that has been done by this body. We should seek to gain the confidence of the workers in the W.C.T.U. by harmonizing with them as far as possible."4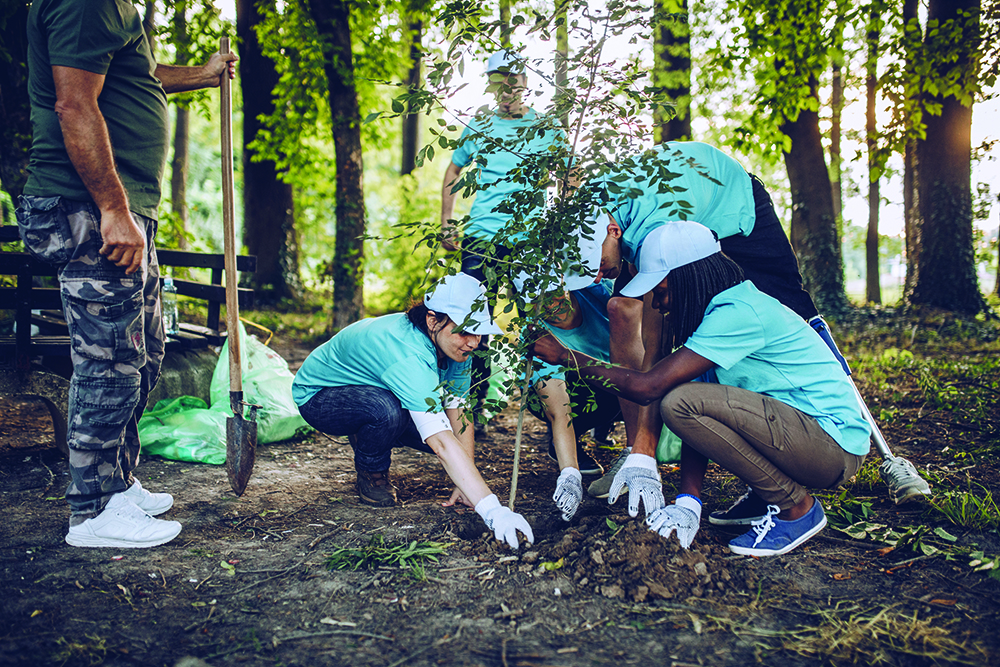 Love the Community, Know the Community
I believe that the main reasons we have experienced this gap between stated values and actual practice is that many Christian leaders simply do not have the hands-on skills to collaborate. Here are some tools/techniques that I have used from my personal experience.
Before meeting with those outside our organization there must be an understanding of self by the leader and the church. Each leader must confirm God's calling upon their life and the ministry of the church. In order to reach our community, we, as leaders and church members, must love the community. We can never reach a community that we do not love. We will never reach people whom we are unwilling to love. We must see those in the community as people that God loves, and Jesus died for—and not just as potential members of our church.
After looking at the leader and church, consider the needs of your city and community. Some needs in your city might be obvious, like a newspaper headline that shouts, "Local stabbing connected to city's gang growth." Some needs in your community may only be a whisper, such as the staggering number of infant mortality or children suffering from lead paint poisoning. In order to connect with the community, it's imperative that the church know the community you want to help and the people you need to serve.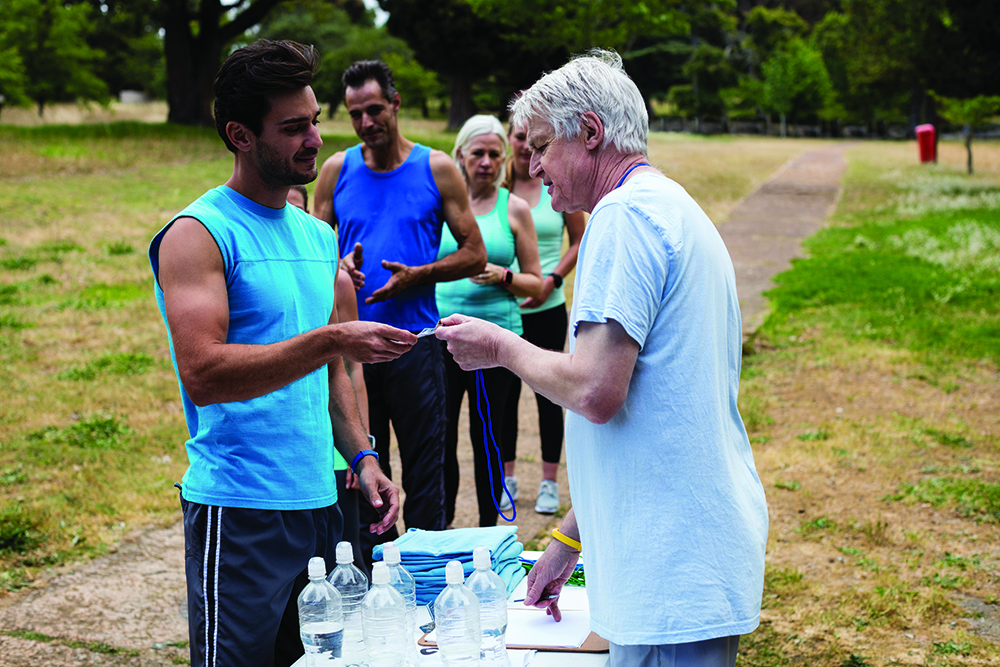 You can find information about your community by reviewing the data available at www.factfinder.census.gov. This official U.S. Census web site is filled with various levels of reports. In addition to population data, there is information about social, economic, and housing characteristics. You can also discover data about how many people are out of work because of disability, how many are divorced, or how many people live below poverty level, and much more.
Beyond the statistical data I recommend you talk to individuals who live in the community. Be intentional about taking the time to get to know and understand the community and the people whom you are called to reach. Here are some simple ways to do this:
Porch talks: Go house to house in the community and talk with the residents. You can use a survey to direct the conversation.
Block associations/street clubs: Some communities have groups of people that meet regularly to discuss issues and solutions that pertain specifically to their locale. A representative from the church should hold membership and attend those meetings, and the church could host meetings.
Community hot spots: Get to know people by going to the places where the community hangs out, such as barber and beauty shops, coffee shops, parks, fast food restaurants, etc.
Valuable Community Partners
As we continue to gather information about the community, we can also begin to build relationships that could lead to partnerships. There are three types of organizations we should build relationships with that I've found to be valuable community partners.
Community-based: Look to organizations working alongside you on the front lines of your community. Local nonprofits may find that your values fit well with theirs, even if you are offering different types of services. These could include hospitals and healthcare professionals.
Government-based: Local governmental institutions may also be excellent partner organizations to explore. Schools and educational institutions may be excellent partners and they can provide access to the population your church serves. Cultivating relationships with police and fire departments can also be important. And state-wide partnerships are important because of their data repositories.
Faith-based: If their mission aligns with yours, partner with local religious institutions. Places of worship are often regarded as important resources for a community and have diverse congregations with various skills.
There are people in each of these organizations who know more about the community than you. As church leaders, we can learn about our community from other local organizations that care for them. Pick up the phone. Call the organizations and agencies in your area and learn about their mission.
Some questions that can guide the discussion with the community leaders are: What are the three best kept secrets about this community? Who are the three people who love this community and who understand the people who live here? What changes do you see on the horizon for this community? What are some of the most significant events that have taken place in this community's history? What is the difficult part of your job? How may we pray for you? What can the churches of _______ do to make this community better?
Light the Fire
It takes work to build the necessary relationships to have an effective collaboration. Those who will put in the time and the effort will truly impact their community.
My prayer is that what has been outlined in this article will light a fire within you to gather more information and begin doing something now.
1Ellen G. White, Testimonies for the Church, vol. 7, p. 70.
2Ellen G. White, Review and Herald, Oct. 21, 1884, Art. B.
3Ellen G. White, Review and Herald, June 13, 1912.
4Ellen G. White, Review and Herald, June 18, 1908.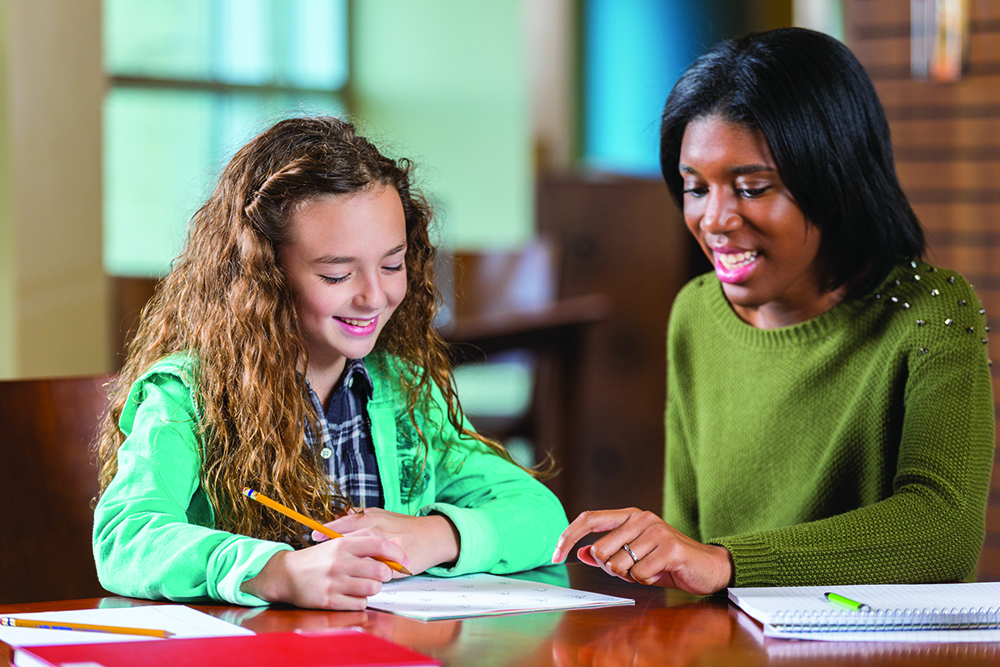 Case Study: Safe Streets/Safe Schools
An example of one of the many collaborations I am a part of is a partnership between churches, schools, community, and government through a program known as Safe Streets/Safe Schools. The principal partners included ConnectClev, City of Cleveland, Cleveland Public Schools, AmeriCorps, and local churches and community members.
Safe Streets/Safe Schools is a collaborative project developed by five clergy members (which has developed into a collaboration called ConnectClev) in response to the January 2017 abduction and murder of Alliana Defreeze, a student at E Prep Elementary School.
Safe Streets/Safe Schools was designed to create safe and healthy communities to support students traveling to Cleveland schools in the early hours of the day. As a first step, the participating pastors responded with immediate grief counseling at the school, and high visibility foot patrols before school, offering support and comfort to students.
Alongside, they carried out a strategic planning project and engaged in research to develop a sustainable model. The final initial model included (1) Identifying adult monitors who patrolled around the school; (2) Encouraging students to walk or travel to and from school in groups; (3) Distributing information and tool kits on school and community safety and school-based bullying; and (4) Working with parents and residents engaging in advocacy to address blight, abandoned buildings, and infrastructure issues such as weak and crumbling sidewalks.
In August 2018, the ConnectClev, received continuation funding from the City of Cleveland to implement an expanded framework of Safe Streets/Safe Schools. Based on feedback from parents and residents, the expanded model incorporated employment and financial literacy-based programming into the overall framework. Safe Streets/Safe Schools theory of change states that "children are inherently safer when they come from families and communities that are financially stable." Safe Street/Safe Schools continues to serve four out of the five original schools/communities and envisions becoming a city-wide initiative.
While our program is school based, we have attempted to follow the students and parents into the community. Our plan for the "opportunity centers" is designed to connect with parents and students during after-school hours and to reach parents who may work during the day. Our overall engagement strategy is referral-based to city recreation centers. We have identified several key partners and utilize them for the core services.
Through collaborative efforts with the City of Cleveland recreation centers, Safe Street/Safe Schools circles will serve as a catalyst to engage individuals and families in geographically defined areas to achieve personal goals and objectives. Safe Streets/Safe Schools strives to develop healthy and resilient communities and families through our relationship with each school.
— Jerome M. Hurst is the senior pastor of the Ethnan Temple Seventh-day Adventist Church in Wilkinsburg, Pennsylvania, and the Community Service and Public Affairs and Religious Liberty director for the Allegheny West Conference. This article is adapted from Chapter 5 of the North American Division Ministerial Association's new book Multiply, "a collective vision of pastors, members, and administrators to multiply the kingdom of God in North America through baptizing, equipping, and planting."
Purpose and Passion Through Multiply
Even though soul-winning and discipleship are increasing in the North American Division, albeit slowly, future growth is vitally dependent upon the urgent need for greater community connectedness, proclamation, compassion, revitalization, and church planting. The essence of the gospel is go "multiply" (see Matt. 28:19). Jesus modeled this with His life and ministry. He sent out followers two by two and taught them how to love, teach, be present, care, meet needs, and live, which is the essence of discipleship.
Christ's instructions included sharing with the entire world—every race, language, tongue, and people. The everlasting gospel of a crucified, risen, soon-coming Lord announced by the three angels (see Rev. 14:6-12) is our only hope for this dying world. With this purpose and passion, the guidebook Multiply expresses six action steps (love, serve, baptize, equip, plant, and revitalize) to reach, reclaim and retain the people of North America with Jesus' mission and message of compassion, hope, and wholeness. Visit https://adventistbookcenter.com/multiply.html to learn more.
— Ivan Williams, NAD Ministerial Association director