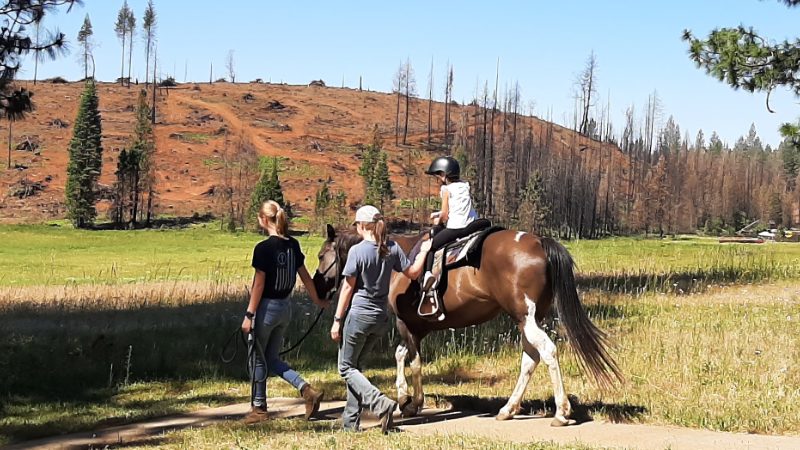 Leoni Meadows Summer Camp in California's Sierra Nevada mountains reopened this summer after the Caldor wildfire caused significant damage in 2021.
June 26, 2022 was the first day of family camp, and a soft opening for the reconstructed venue. "From day one following the fire we have battled challenge after challenge to get the camp ready," said Craig Heinrich, camp director. Heinrich continued, "God has provided, time and again, the resources, materials, permits, employees, contractors, and volunteers to rebuild, refurbish, and restore our camp."
The 2021 Caldor Fire, which started near the camp, burned nearly 220,000 acres during its rampage. Nearly 1,100 structures in its path were destroyed or damaged. The camp also took a hit. Ten buildings key to the camp, including two staff houses, were total losses. Many favorite locations, such as the popular "Frontier Camp" and "Wilderness Camp," burned. Even the pool did not come through unscathed. And where fire didn't burn, water and smoke took a toll.
Repair work on the camp started immediately after the fire. Workers cleared trees, demolished structures, and lined up volunteers to help. According to Debbie Alexander, office manager, "During the project, over 100 people gave a week or weekend to help get us to this point. The jobs they accomplished ranged from construction to painting, scrubbing walls, and installing new mattresses. There was so much to do."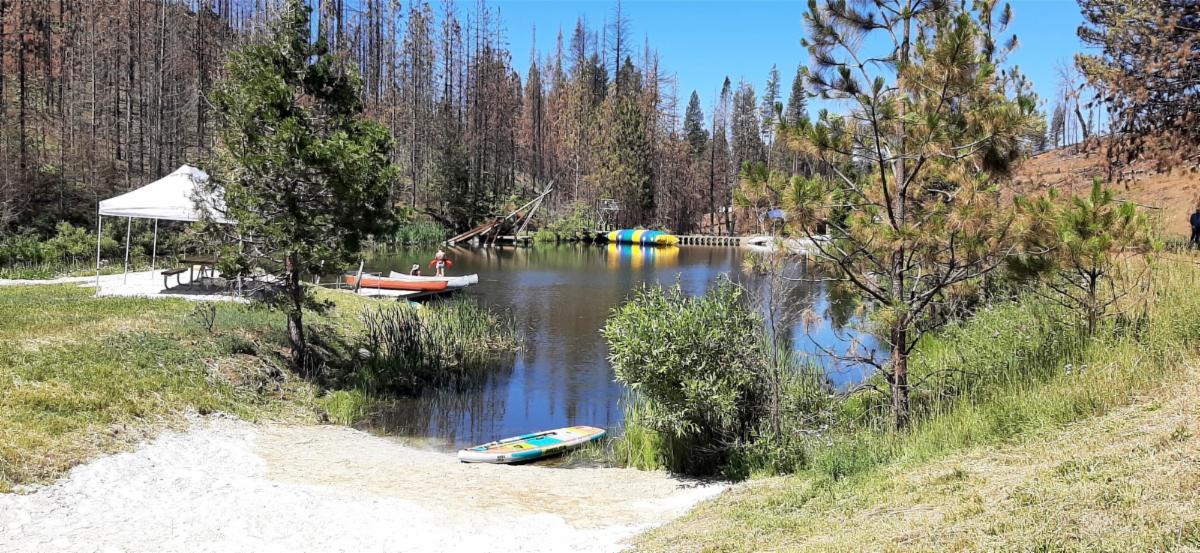 In January, camp director Craig Heinrich purposely moved the family camp schedule to early summer so that more repairs could be completed before the young campers arrived later in July. Leadership was thankful for his foresight as camp season arrived.
"Leoni and its family camp is a tradition for my family," said longtime camper Jeremy Pierson from Visalia, California. "It is sad to see the devastation all around," he continued, "but in the main part of the camp, it looks beautiful as if nothing happened."
Heinrich reported a few minor plumbing issues as campers populated "the newly remodeled lodges, but we've made it," he said. "God is good, and Leoni is back from the ashes."
"Leoni has always been a piece of heaven on earth," said family camper Lori Cholmondelay from St. Helena, California. "Although the fires destroyed some of the trees and buildings, I've realized that it's the loving people that make it heavenly."
— The original article was published in the Pacific Union Conference Bulletin for July 8, 2022