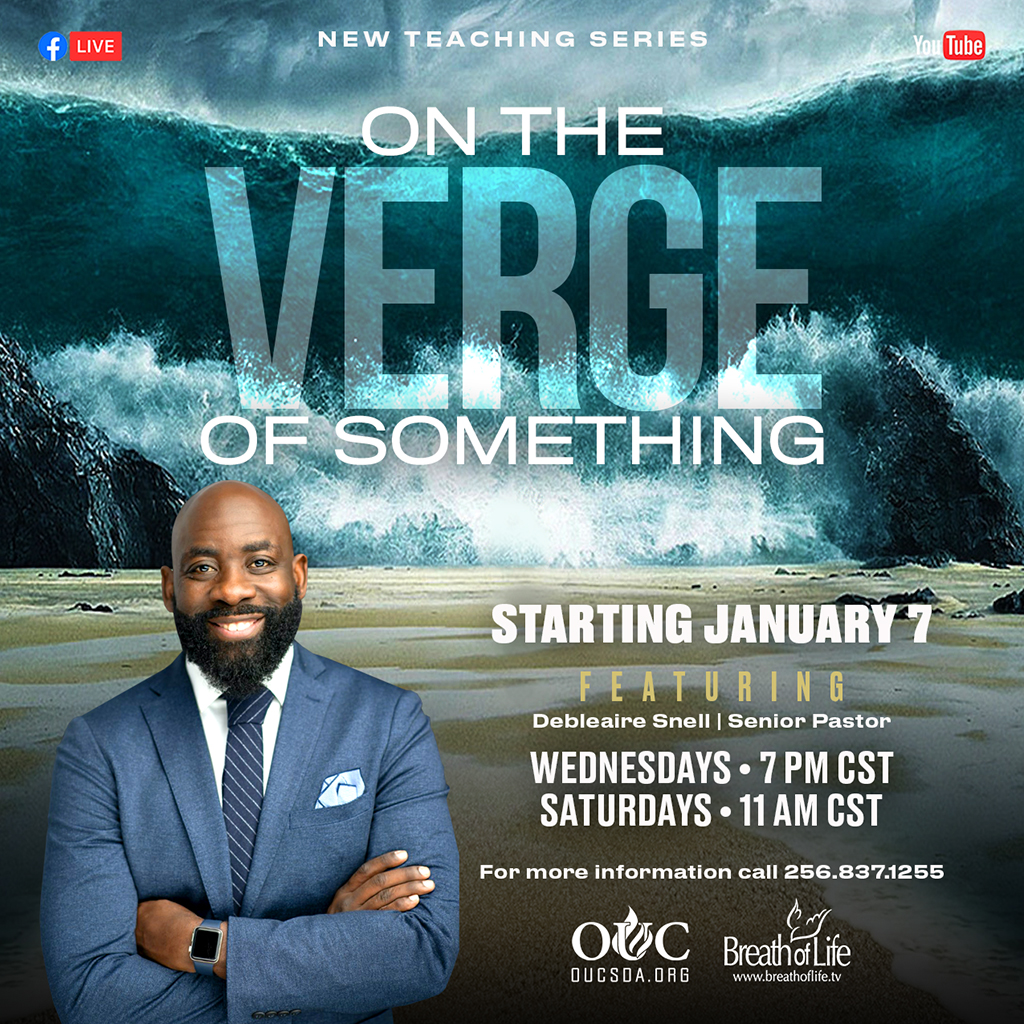 Have you ever felt like you were on the verge of something big, but you didn't know how to navigate the journey, leaving you stuck in your current reality?
Pastor Debleaire Snell, speaker/director of Breath of Life Television Ministries, and pastor of the Oakwood University Church in Huntsville, Alabama, recently kicked off a new teaching series entitled "On the Verge of Something."
"This sermon series follows the Isrealites from the Passover to the Red Sea, where they were ultimately able to see God's plan unfold for their lives," said Snell. "This is for anyone who has God-given visions, dreams or promises gestating in their souls and needs a boost of faith to get to it."
This power-packed series was launched January 7 and will continue each Saturday at 11 a.m. CT, in person at Oakwood Church and virtually on Breath of Life's YouTube and Facebook pages. The Sabbath series will end on January 21 but the theme will continue on Wednesday nights through February 22. 
Along with the sermons from Pastor Snell, Breath of Life is partnering with Oakwood Church to host 21-Days of Prayer for those who want to be a part of the series. Every morning, powerful speakers will present live worship thoughts, weekdays at 6 a.m. CT and on weekends at 8 a.m. CT. Find the morning devotions on Breath of Life's YouTube and Facebook pages.
"We believe this series will be the catalyst for new ministries, faith ventures and spiritual growth," said Snell. "God wants us to know we are all on the verge of something…and He will finish what He started in us!"
For more information about "On the Verge of Something," call 256-929-6461.