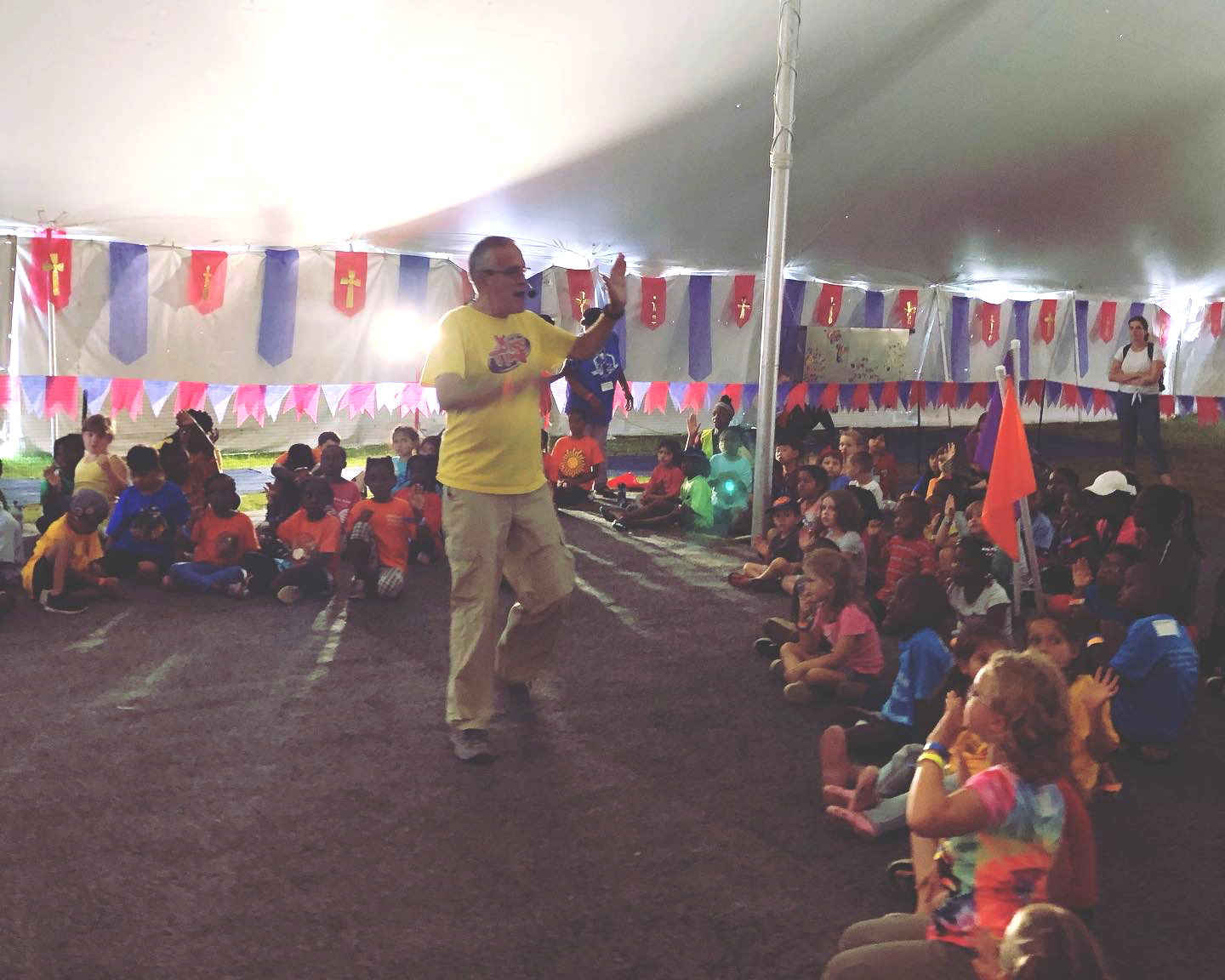 While the Chosen Camporee in Oshkosh, Wisconsin was mainly for Pathfinders, nearly 300 children, ages 4-8, engaged in interactive activities catering to their ages and interests at the "BraveHeart Village and Cottage," which was organized by the North American Division's Children's Ministries in partnership with the division's Youth & Young Adult Ministries. The village was for children ages 6-8, and the cottage was for 4 and 5-year olds.
The four-day program infused with songs and games taught participants how to "stand tall like the kings and queens of the Bible" through lessons drawn from the stories of King Josiah, Queen Esther, but most importantly, King Jesus.
"Our goal in all of our events is to help children say, "Yes" to Jesus. That's the main goal," said Gerry Lopez, associate director of NAD Children's Ministries.
The village was housed on the grounds of the "Castle of Camporee." The majority of the village's skits and activities mirrored a light-hearted medieval theme. There were tournament games, an inflatable castle, crafts, and a petting zoo. In addition, a special segment featured daily science demonstrations from Ben Roy of "The Science Zone."
"We had a lot of fun," said Lopez.
The children were encouraged to bring spare change to help fund "Soapens," a project by Ultimate Missions that seeks to address the spread of infections that come from poor hand-washing methods. The dimes, nickels, and quarters given by the kids added up to $84.02.