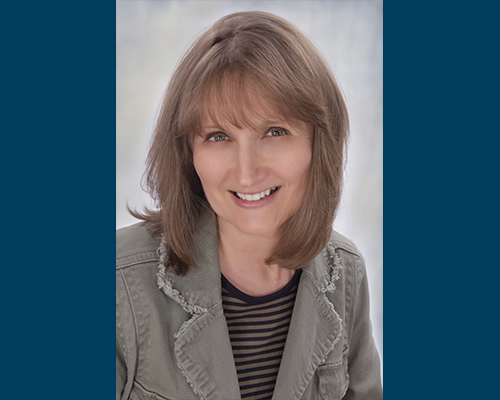 This is the first of a six-part series that will introduce the officers and directors of the North American Division who have begun settling in to their newly elected positions.
Bonita Joyner Shields was officially voted to serve as director of Stewardship Ministries on November 2 during the 2018 North America Division Year-End Meeting. Shields is not new to the division, she previously served Stewardship Ministries as associate director. Shields is the first woman to occupy the role of director.
Mylon Medley, assistant director of the NAD Office of Communication, sat down with Shields to learn about her vision for the ministry.
What went into your consideration of accepting the role?
When I came to Stewardship in 2016, I knew the Lord opened the door for me, I knew this was where I was supposed to be.
When John Matthews announced his retirement, G. Alexander Bryant, executive secretary of NAD, called me and said, "Your name was one of the names listed to be sent to the Nominating Committee to become director. Are you willing to have your name stay on the list?" I'm thinking, I have no reason not to keep my name on the list. I was here, I felt the Lord led me here.
I prayed that morning before the vote. I said, "Lord, if this is not where I should be, if it's not the best for me or for the department, just don't let it happen." It wasn't something I was pushing for. It was something that if God opened the door, I would walk through and embrace the opportunity.
What does it mean to you to be the first female director of NAD Stewardship Ministries?
In 1995, I became the first full-time female pastor in the Chesapeake Conference. I loved my ministry at Spencerville Seventh-day Adventist Church in Silver Spring, Maryland. But I had this unconscious, totally unrealistic expectation of myself that if I "goofed up" I was going to mess it up for every woman pastor.
Now I'm here, more than 20 years down the road, and thankful for the opportunity. I don't have that burden or sense of anxiety that if I "goof up" I'll mess it up for every female leader … I'm older and I've realized that my identity is not tied up in this. This is where the Lord placed me. I want to excel, do my best, and be as effective as I can for the Lord, but you know, I'm human … female leaders are human.
This time around, I'm going to enjoy the journey more. I'm going to enjoy bringing a female perspective to stewardship. I hope to bring a unique perspective. Stewardship for most people is tithes, offerings, and money. Money is at the heart of it. How we deal with our money impacts our relationship with God and vice versa, but it's not everything. There are things that go deeper that will help with our stewardship in other areas of our lives. Those areas can include our time, health, possessions, or the earth.
I think as Christians we've totally missed the boat on linking stewardship with taking care of the earth. Often people in the church say, "Well, the earth is going to burn up anyway so why take care of it?" My response is, "Money is going to burn up, but we're called to manage it. Everything here is transitory, but we're called to manage it because how we manage it here shows how we're going to manage our life for eternity." Some people resist stewardship of the earth because many non-believers tout it for different reasons. But we have an even deeper reason to care for the earth, because our God created it.
Also, women make up the majority of the church's membership. One thing I hope to do is to engage women in their active role of stewardship. That's going to be exciting.
How do you envision your role contributing to the mission of the North American Division?
Stewardship is at the heart of mission. Mission involves engaging our time, abilities, and resources. If we're not faithful in our stewardship, and if we don't understand what it means, it can impact our mission and vice versa.
In our department we have a statement, "Funding the Mission to Finish the Work." I'd like to broaden the term "funding" to include not just with our money, but with our time and all of our resources. It's a wholistic approach to stewardship.
What excites you about working for the Church?
I've been working for the Church for more than 32 years. What excites me now is how I've been able to see God work at the local church, the General Conference, and here at the NAD — to see all the different ways that God is working in people's lives. He can do so much better than we do in this work, but He allows us to join Him in it.
What are you looking forward to in this role?
My emphasis will be to help people understand that stewardship is a message of freedom, not bondage. Often people think, "Here comes the stewardship person, they just want my money."
It's liberating to recognize God through giving. If we're faithful with our resources He's given us, and manage them the way that He wants us to, we'll live a better life. We won't be in bondage. Look at the debt in this country. We're borrowing from our future. Look at the biblical principles, God told us a long time ago that debt is awful.
I want to help people see that on practical level, if they learn to live within their means, if they learn to honor God first by returning tithe and giving offerings, they'll have enough. They'll have more than enough for themselves, to share with others, and to give to God's work. That's at the core of it. It's a message of liberation, freedom — something they are receiving, not something that is being taken away from them.
What's your favorite Bible passage?
Micah 7:8 – "Do not gloat over me, my enemy! Though I have fallen, I will rise. Though I sit in darkness, the Lord will be my light" (NIV).
I think that has meant a lot to me because I know my challenges. I know I have blind spots. This verse gives me hope. I may fall on my face, but it doesn't take away who I am. I am a daughter of God, and He will lift me up.
Final Thoughts?
At the heart of stewardship is gratitude — being grateful for what God has given us. I try to practice that every day.
I'm grateful for what He's given me, I'm grateful for the opportunity. I hope, too, that people can be encouraged to be grateful for what God has given us by being stewards.
Shields is a Virginia native. She and her husband Roy will be married for 35 years in May.