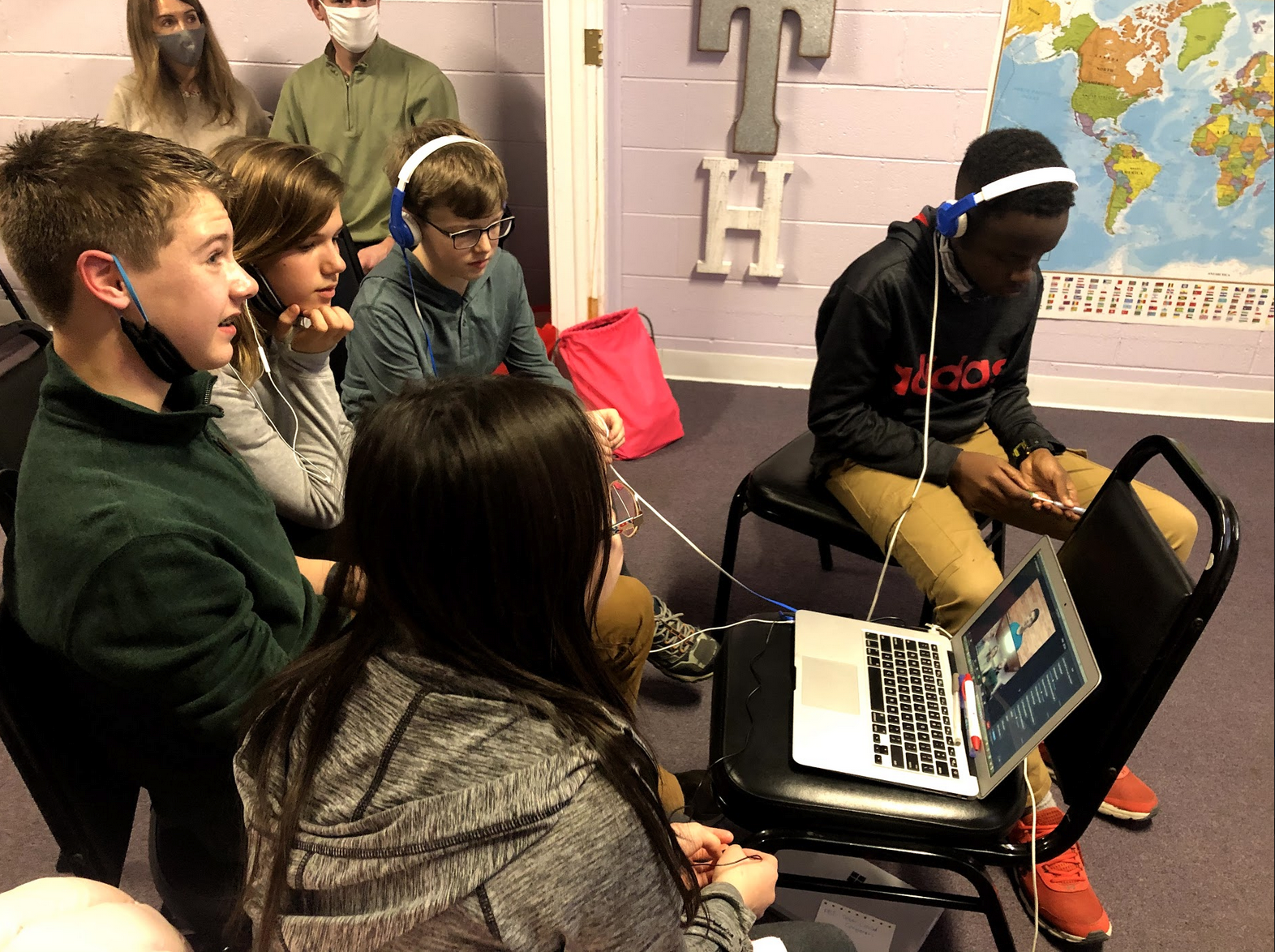 When the COVID-19 pandemic caused the cancelation of the in-person North American Division Pathfinder Bible Experience (NAD PBE) event 13 months ago, organizers quickly mobilized to hold the event online. In anticipation of the potential need to have another virtual event in 2021, planning started after the April 18, 2020 experience. This April, the PBE event was indeed held virtually.
The uncertainty of how long the pandemic would last slowed the planning for 2021 division-level testing. It wasn't until the fall of 2020 when the NAD PBE core leadership team (Gene Clapp, Marilyn Boismier, Ki Song, Sherilyn O'ffill, Miguel Torres, Nadine Lashier, and Jeff Cooley) officially moved towards holding a virtual event again. This time, the efforts would be toward having as many teams as possible participate — and do so as if they were meeting in a physical place. This brought many different challenges, including how to test with many teams not actually being in the same place.
"We put together a new set of rules for online testing, and have incorporated new software to help with the questions," said Armando Miranda Jr., associate director of NAD youth ministries and club ministries director. "The NAD PBE team also diligently supported our conferences and unions by providing 10-12 technical training sessions since December [2020] to make sure everyone understood the online process. In the weeks preceding the event, we had trainings for online monitors, judges, and Pathfinder scribes."
On April 16-18, 135 teams came together online for a weekend of worship, testing, and celebration, with some of the sessions livestreamed from the NAD's Pathfinder webpage, YouTube, and Facebook pages. Additionally, 27 Pathfinder teams from the British Union also attended the NAD testing event (as well as participating in their own division testing).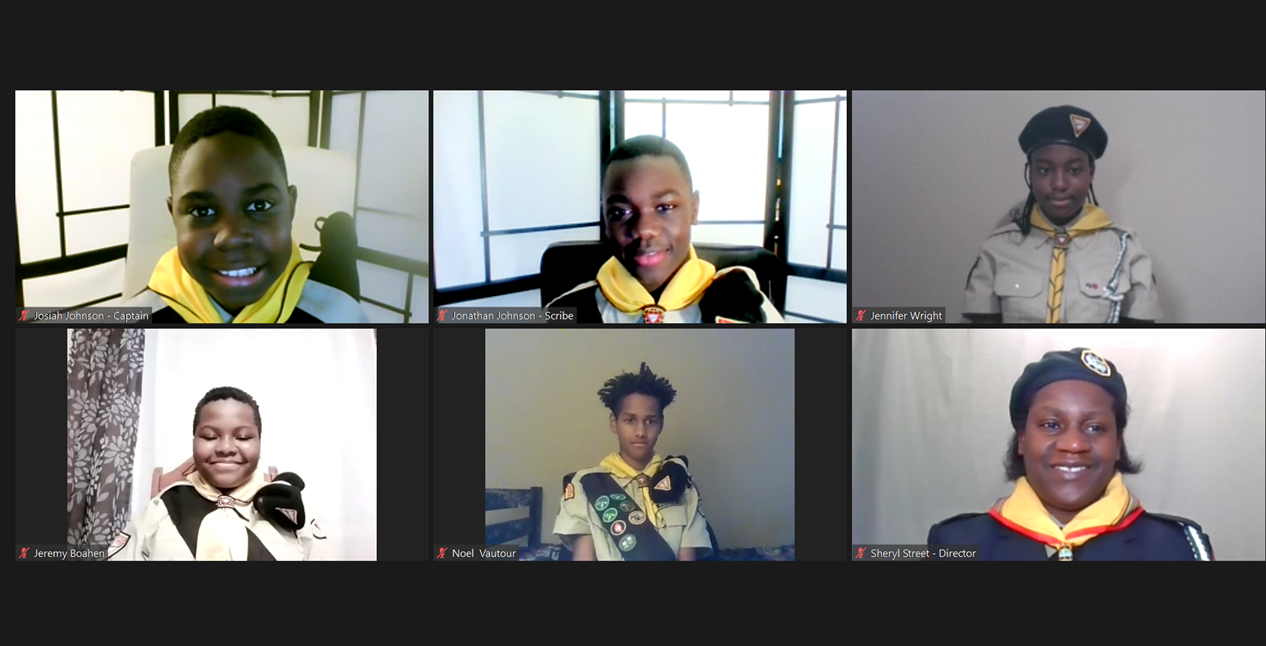 For years, the Pathfinder Bible Event has helped lead youth to Scripture, providing them a way to learn and understand the Bible for themselves — and equipping them to be able to help others. The annual, four-step process starts with local clubs testing in their areas/districts, conferences, and unions. It culminates with qualified teams that score within 90 percent of the highest score, at each level, advancing through to the division-level testing in April. This year the teams studied Hebrews, James, 1 Peter, and 2 Peter.
"Last year we were not able to adjust as much as we would have liked," shared Miranda. "This year we've tried our best to make sure that the experience would be as 'normal' as possible. We were ecstatic when we found out that 135 teams kept at it, participated in the process, and made it to division level!" he added.
The 2021 PBE included more than testing as those attending and those watching the livestream enjoyed Friday evening vespers, Sabbath worship, and the awards ceremony finale on April 18. But of course, the testing was paramount in the minds of the Pathfinders and staff.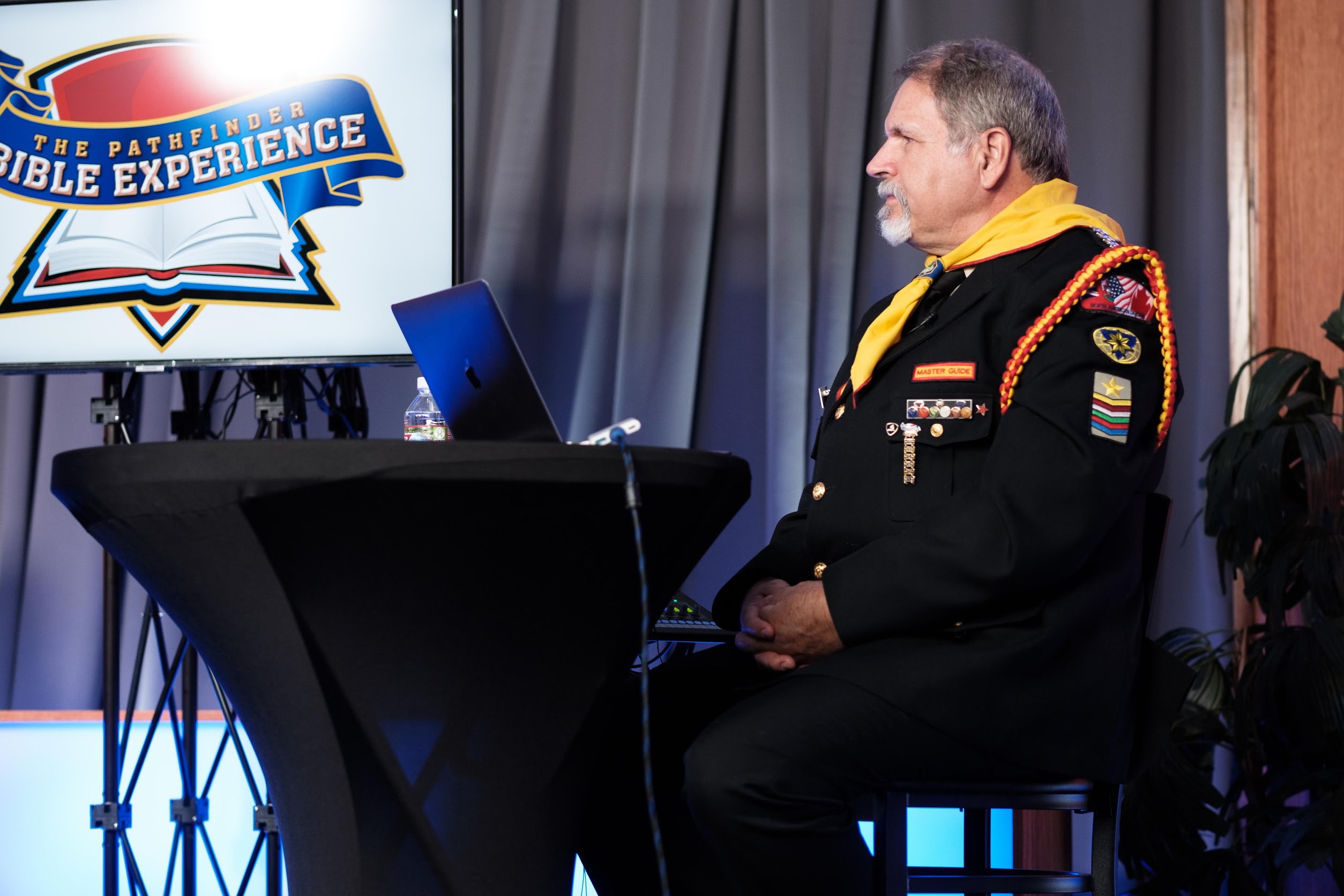 "The pandemic has changed how we do so many things in the world!  Yet our Pathfinders, though tested in very different ways from the past, have determined that they will study and learn Scripture" said Gene Clapp, PBE coordinator. "The dedication and learning capacity of these Pathfinders is unbelievable; and they have learned to have a very intimate understanding of God's Word."
Clapp worked with the NAD Youth and Young Adult Ministries team comprised of Miranda; Tracy Wood, director; Vandeon Griffin, associate director; and Gael Murray, administrative assistant; Kevin Watson, webmaster; and a team of union and conference Pathfinder leaders including David Salazar, who produced the Friday night vespers program with Ernesto Hernandez from the Washington Conference.
The Sabbath morning worship experience, produced by Eduardo Loo, a young adult from Texas, was hosted by a team of Pathfinder leaders from across the division ­— Manny Cruz, youth director of the Arizona Conference; Damion Bascomb, lead area coordinator for the Greater New York Conference; Nancy Cabansang, an assistant Pathfinder director and PBE coach for the Dallas-Ft. Worth Fil-Am Seventh-day Adventist Church in Arlington, Texas; and Denison "El Guapo" Sager, youth director for the Iowa-Missouri Conference.
Added Clapp, "It would not be possible to have put this testing program together without the dedication, knowledge and wisdom of each of these team members and more, filled with the Holy Spirit!"
In fact, the active participants for the 2021 PBE division-level testing totaled 1,102. This number includes the 135 teams (810 Pathfinders), judges, judge technicians, monitors, monitor helpers, administrators, scoring techs, and zoom administrators.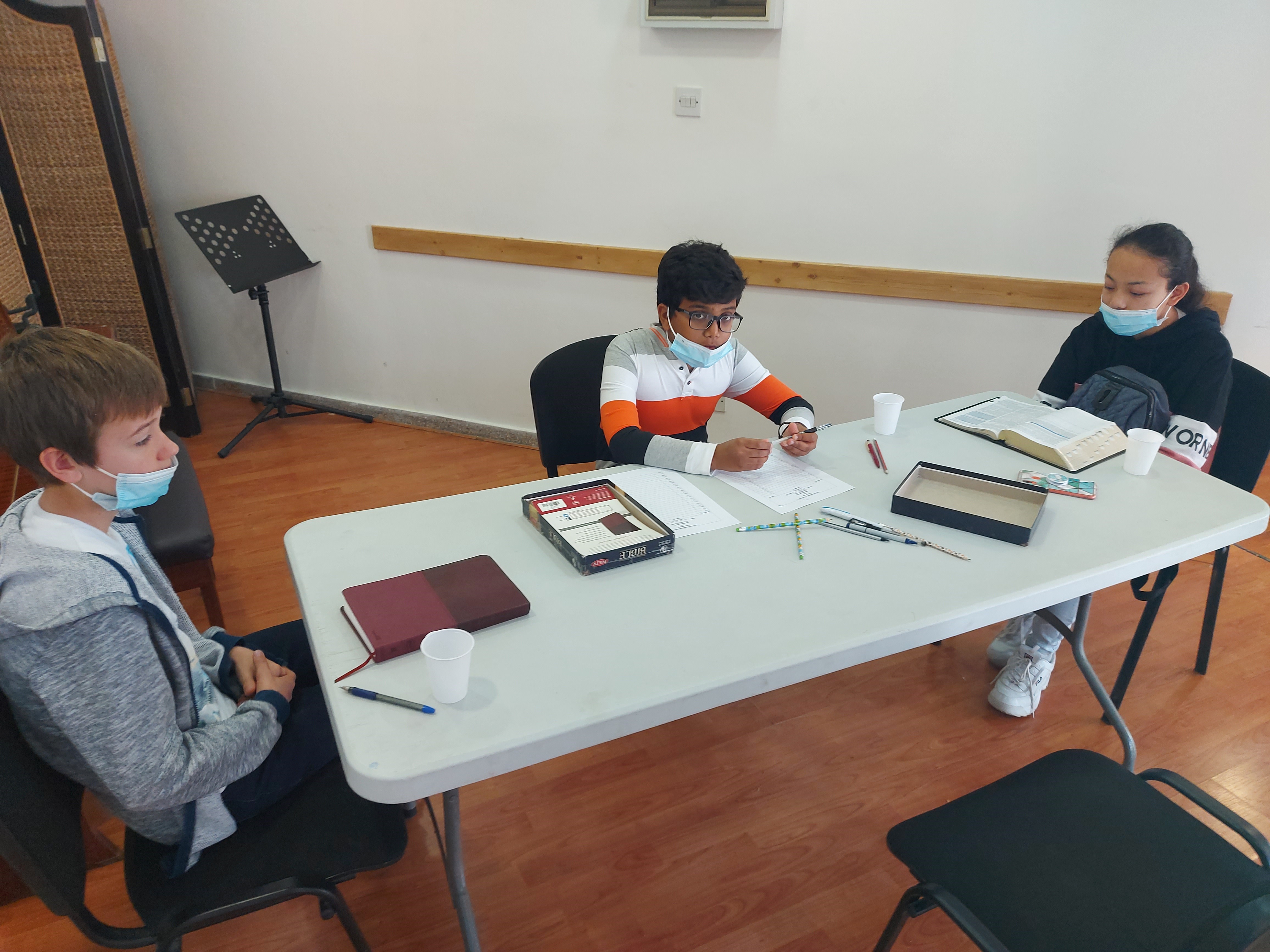 International Collaboration
In the spirit collaboration across divisions, the British Union is "sending" close to 30 teams to the NAD testing event. "On behalf of my union, thank you for making space for us," said Dejan Stojkovic, British Union Youth director.
And the Trans-European Division (TED) Youth department has been working with NAD Youth PBE team to conduct their own division testing. They had the arduous work of translating the materials into 14 languages in order for the Pathfinder Bible Experience to work for them. "They accomplished their testing online and are in full collaboration with us," said Miranda. "It's so exciting that they're having their own division level event too — PBE is expanding to another division this year through our collaboration with them!"
"I'd like to thank the NAD leaders for designing and organizing this wonderful program," said Zlatko Musija, TED Youth director. "We want this to grow the [Pathfinders'] love for the Bible and Jesus."
Musija described how the TED has benefitted from the PBE program created and implemented by the NAD — and how the NAD has made a special effort to assist the TED in organizing their first division-level testing. "Teams from our British Union Conference, Netherlands Union of Churches Conference, and Baltic Union Conference have been engaged with PBE for the past few years and they've always had support and felt at home when joining NAD for their division-level testing," he said. "In the process of setting up our own event, we had great support from the NAD team, especially with counsel on how to organize everything online and also in preparing the questions for our test." 
This year 43 teams from five Unions/mission fields will participate in the TED's first-ever division level testing on April 24. And 23 teams will also take part in the TED Adventurer Bible Experience final. 
"We hope the collaboration with NAD will continue in the future, and that PBE will continue to spread in our division and worldwide!" Musija concluded.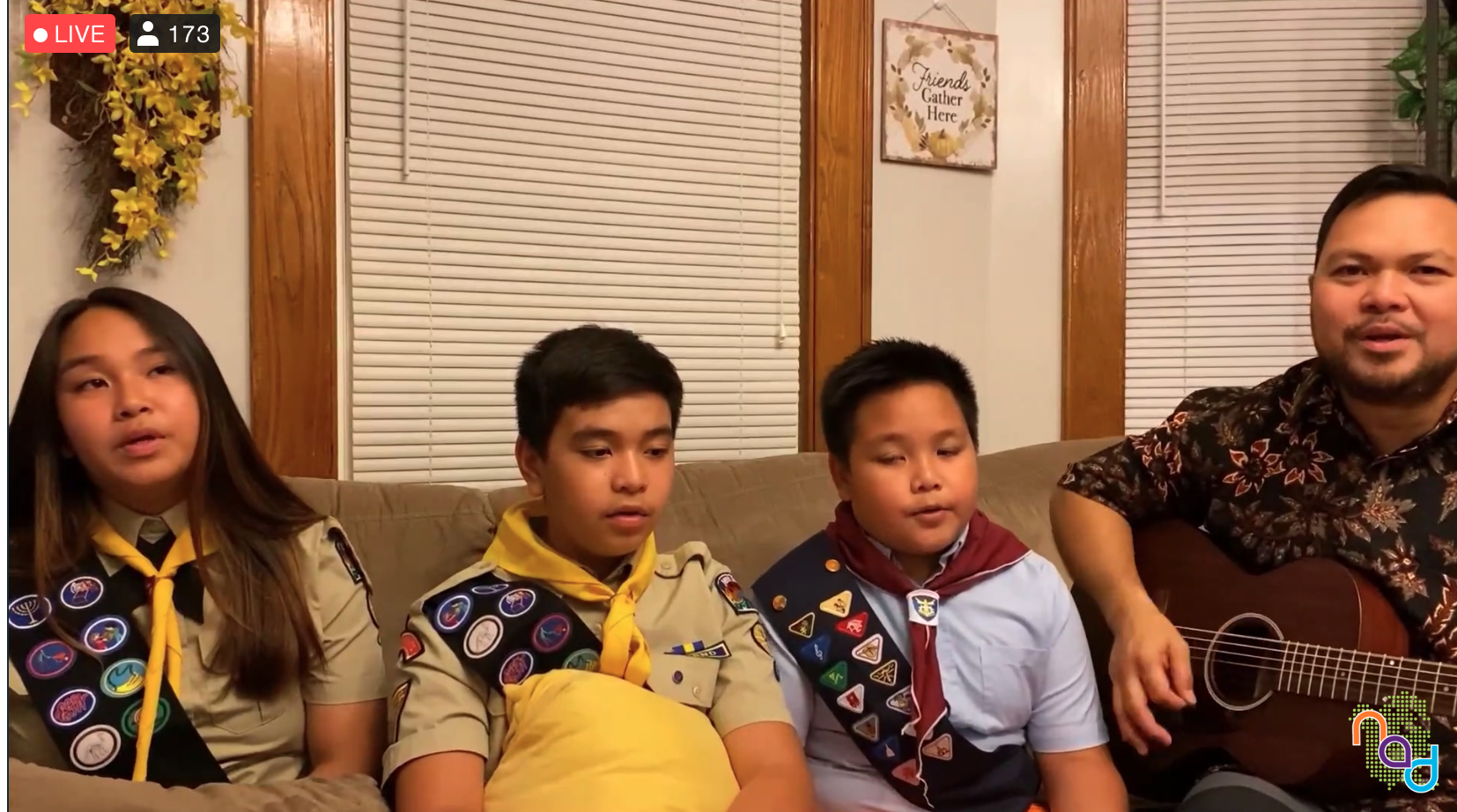 Ted N.C. Wilson, president of the General Conference, also sent his greetings to the young Bible scholars in the participating divisions.
"Praise God for how he has led you as you've studied the Word of God," said Wilson. "We love you and appreciate you. God be with each of you."
And Andreas Peralta, the Pathfinder director the General Conference, expressed his excitement and awe of the Pathfinders at the NAD event. "Trust that God will help you each step of the way. In Him you are victorious. You make us proud."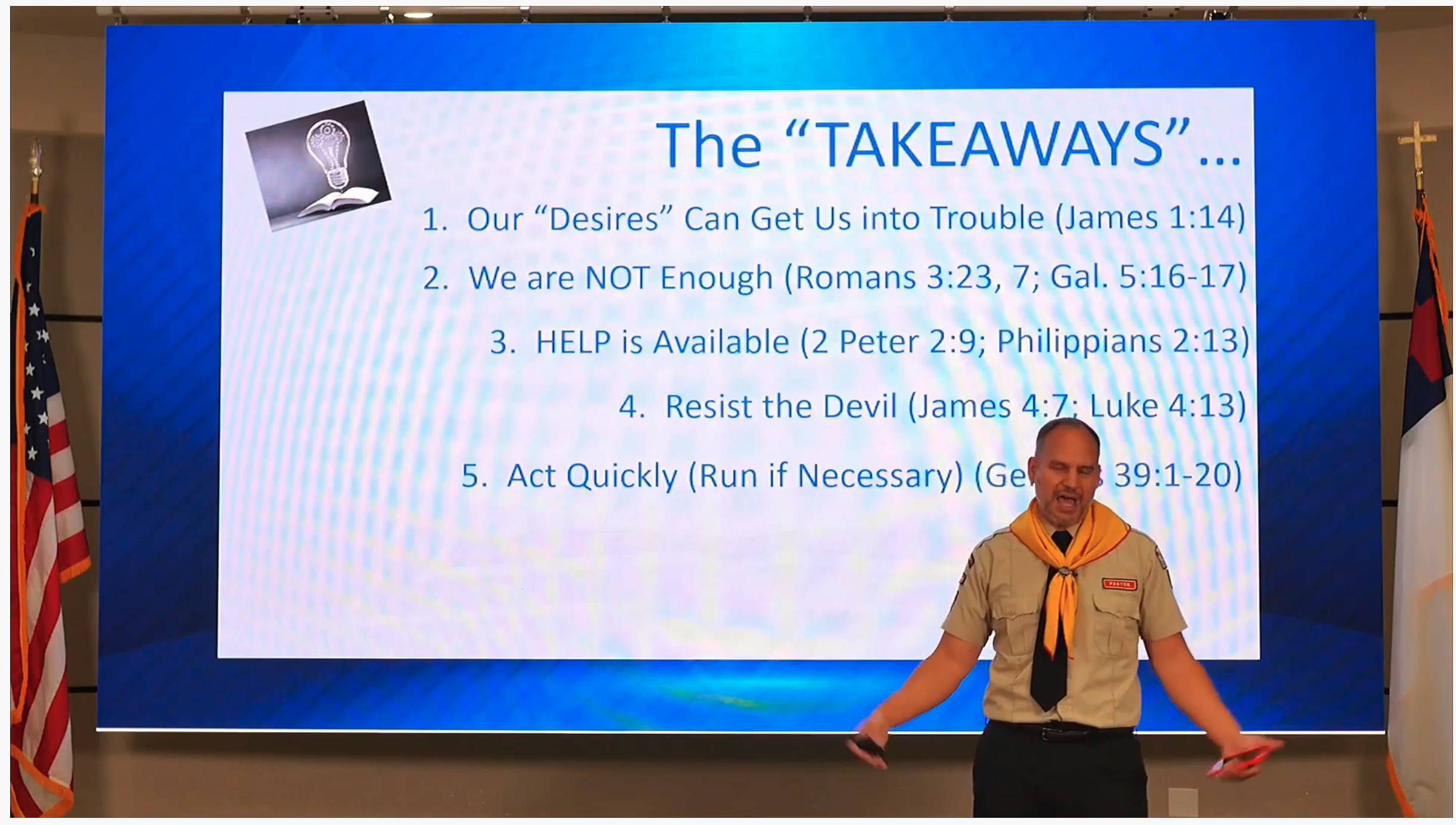 The Virtual Livestream Experience
On YouTube alone, the three-day event had 5,894 total views.
Friday evening, more than 400 watched the livestream vespers. Salazar, the evening's host, introduced the musical group Cornerstone Ministries, from the Columbia Union, and other participants from several of the NAD's union conferences, including the vesper's speaker, Pedro Perez, Pathfinder director for the Florida Conference in the Southern Union.
"What will you do differently the next time you're tempted? Will you put what you've been reading into practice in your life?" asked Perez near the close of his talk. "One of the big themes that popped out at me as I looked through the books of the Bible that you're studying is temptation. Tonight, I hope you [remember] to give God a chance to answer the next temptation that comes your way. … The next time temptation knocks I challenge you, Pathfinders, to send Jesus to the door."
"I wish you all of God's best as you go through your testing tomorrow as you study these books and refresh them in your mind. But more importantly, Pathfinders, I wish you success in your spiritual journey with God," Perez added. "I hope that as you look to God in those moments of temptation, that you will find that He can give you strength that's beyond your own. He can help you to say 'no,' and you can grow closer and closer to Him [as] you mature."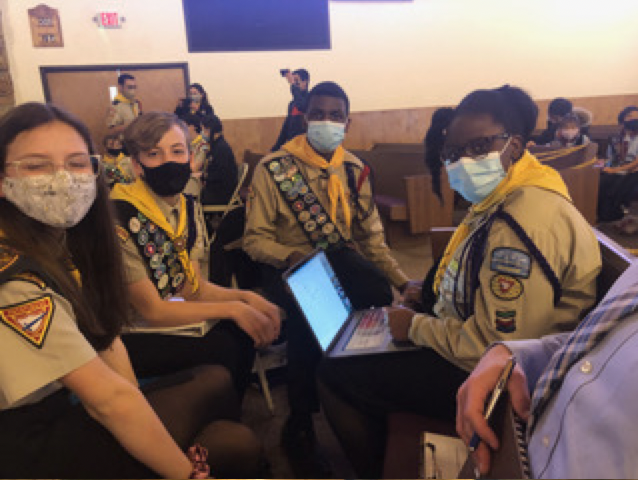 Nearly 550 viewers from around the world, including the United States, United Kingdom, Canada, the Philippines, the Bahamas, and Guatemala, tuned into the Sabbath morning program. The four hosts interacted with the virtual audience through live chats on both platforms by conducting light-hearted trivia questions. It was announced that some participants will receive a $25 gift card for AdventSource, the official carrier of Pathfinder supplies.
The event also included a Sabbath morning video greeting from G. Alexander Bryant, NAD president. "The Pathfinder Bible Experience is a wonderful opportunity to study God's Word," Bryant said. "I know you have studied for this event, … all those who have studied are winners, because you get to keep the lasting impact — your minds will be sharper for all of your other schoolwork, your decision making will be clearer."
Bryant continued, "Your Spirit will be more in tune with God's Spirit, and your ear will be more discerning to hear God's voice. And that's just for this life — the eternal rewards are simply out of this world."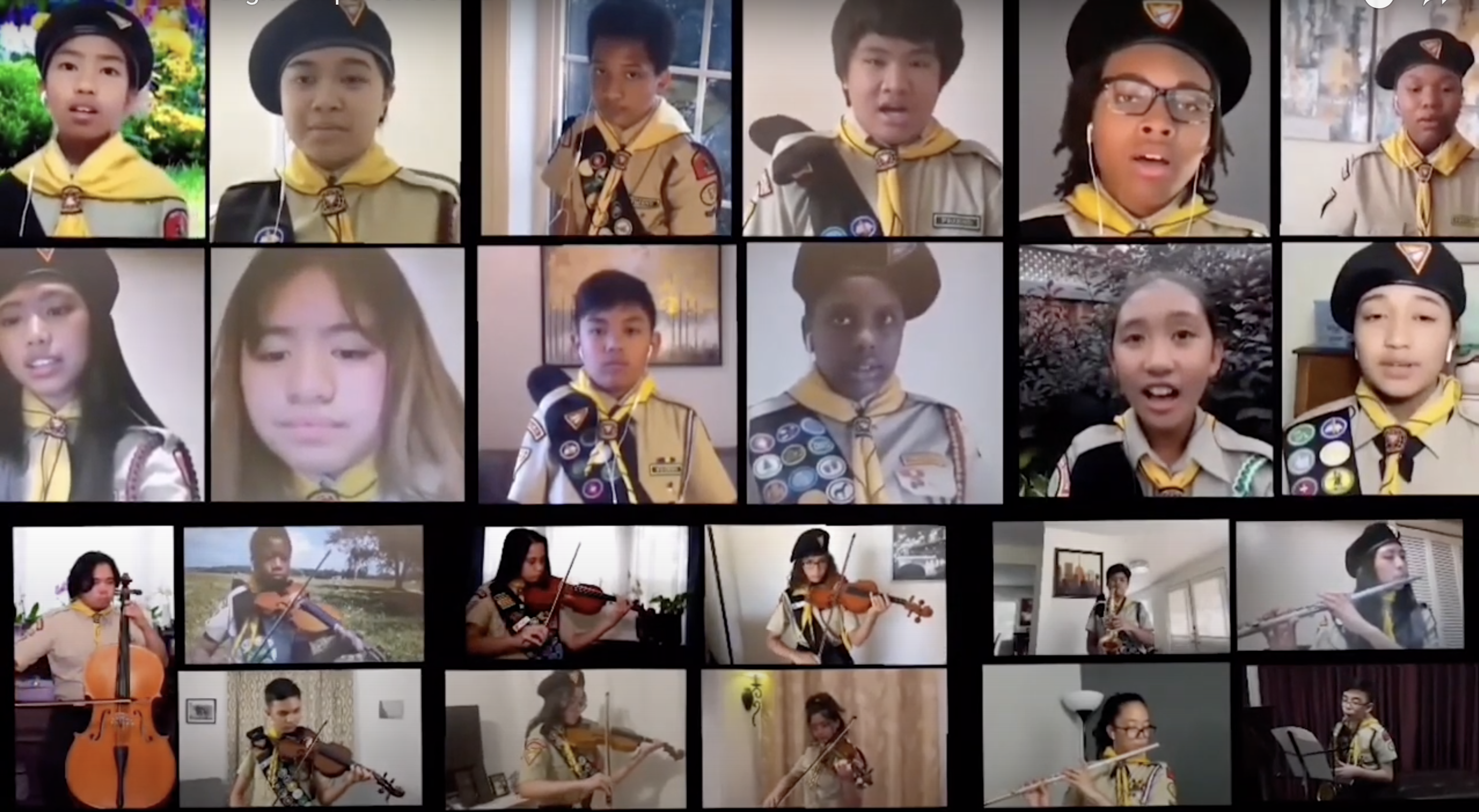 The Saturday morning program itself was filled with diverse musical performances. The Pathfinder Song was performed by Tucson Central Spanish Seventh-day Adventist Church in Tucson, Arizona; an ensemble made up of pathfinders from different clubs throughout Ontario, Canada, performed "When You Believe," from the Prince of Egypt soundtrack by singing and playing string and wind instruments; and the Baltodano Family from the Georgia-Cumberland Conference sang a song of worship.
At the conclusion of the worship service, the program transitioned to the official division-level testing led by Clapp, who provided directions and read questions in English, and Ada Gomez, director of the Adventurer's Resource and Development Committee, who carried out the same in Spanish. There were 90 questions asked with ranging points per question depending on levels of difficulty. Teams had 30 seconds to respond to each question.
After the testing was complete, the scores were tallied, and the livestream returned Sunday afternoon for the awards ceremony. Of the 135 participating, 114 scored within 90 percent of the highest score, earning them a first-place prize. Nineteen earned second-place, and two earned third.
"The books for next year are 1 Kings and Ruth," said Clapp. "Start studying tomorrow. Those books have great stories!"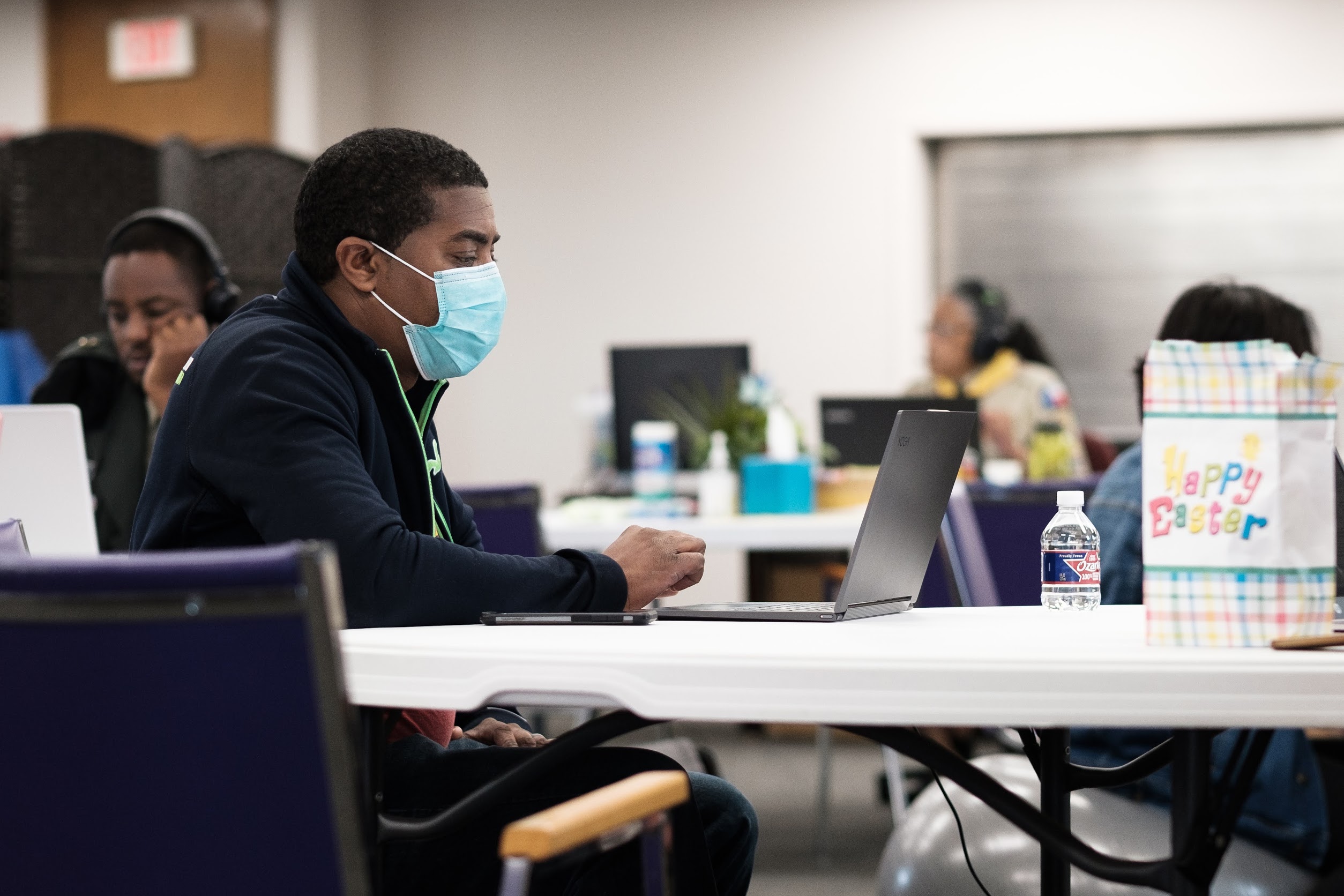 Why PBE?
During one of the livestreamed sessions, Thomas Harris, director of the Glendale Raptors Pathfinder Club from Glendale, Arizona, asked his daughter why she thinks PBE is important and what it has taught her. "I think it helps young people gain confidence in knowing they are capable of memorizing enormous amounts of Scripture," she said. "PBE has taught me a lot about teamwork and that anyone can do great things for the lord, no matter how young they are."
"Being part of the PBE was one of the best opportunities of a lifetime. I was able to grow with every one spiritually and learn more about the Lord," said Nomhle Moyo, a Pathfinder with the Airdrie Ignite Pathfinder Club from Alberta, Canada. "The opportunity I had was amazing. I just want to thank everyone for the amazing time and for our awesome leaders."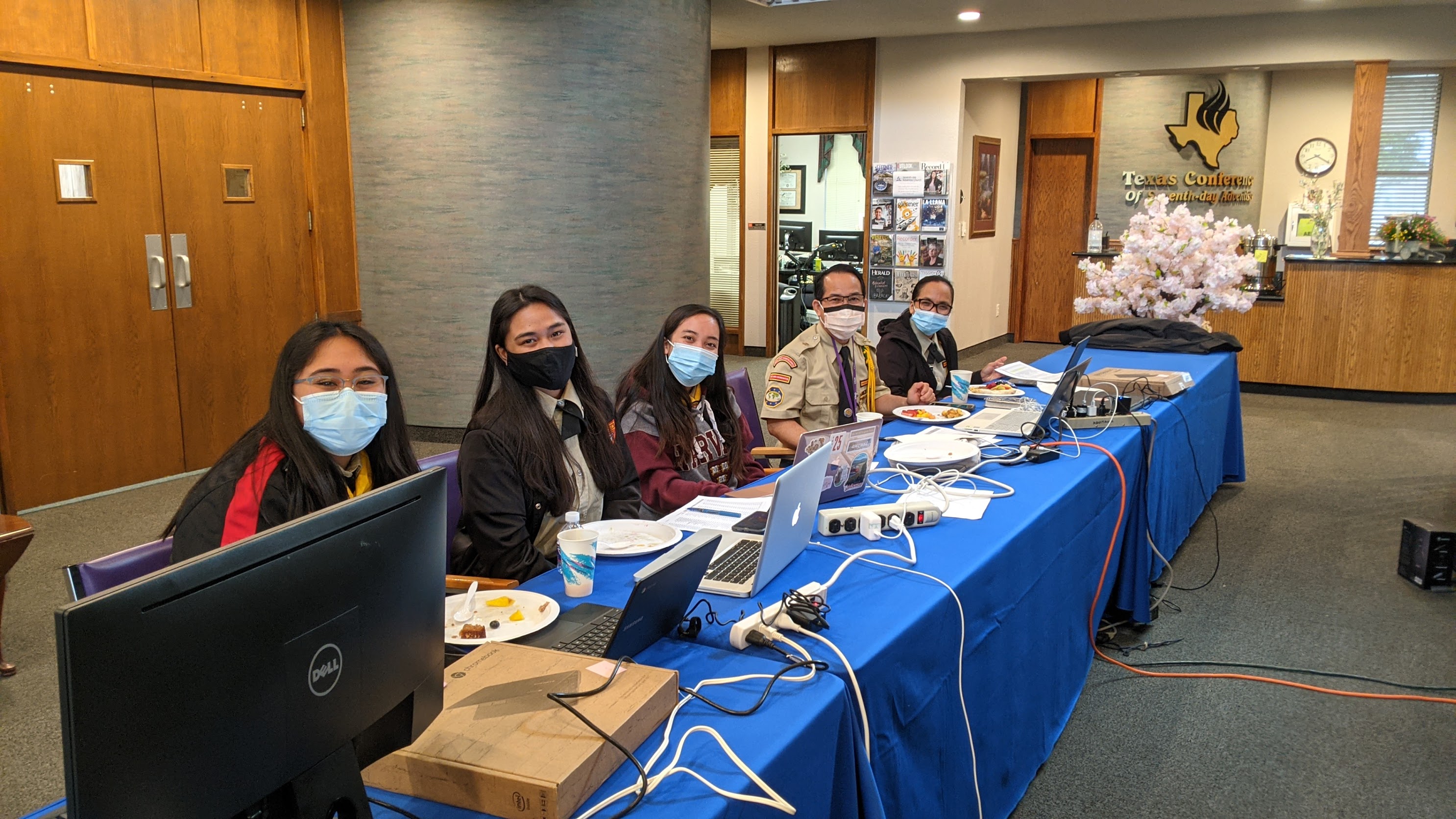 Ayden Polishuk, also from the Airdrie club, agreed, saying, "Our club successfully started in the area/regional level with great anticipation and proceeded on to the conference level, where, despite losing a team member, we were still courageous, and moved forward with confidence and enthusiasm." Polishuk shared that they earned a first place finish at the union level and were part of the first-place finishers at the division level. "How exhilarating! It was a big surprise! We cannot claim the victory, we can only give God credit for what He has done! We were always encouraged by our leaders to stay positive."
"As a club we came up with words that kept us together and motivated, words like 'ignite' is positive, ignite is fiery, ignite is passionate, ignite is courageous, and igniters ignite the world!" he added. "Overall, we as a club have benefited a lot and, in the process, have grown a lot closer to Jesus. I can often find myself quoting some of the Bible verses I practiced and memorized studying my assigned Bible book. [I] encourage any Pathfinder club out there to take PBE seriously and study hard. It has been a blessing for us, and [I] know it will be a tremendous blessing for you too!"
— Kimberly Luste Maran is associate director of communication for the NAD; Mylon Medley, assistant director, contributed to this report.