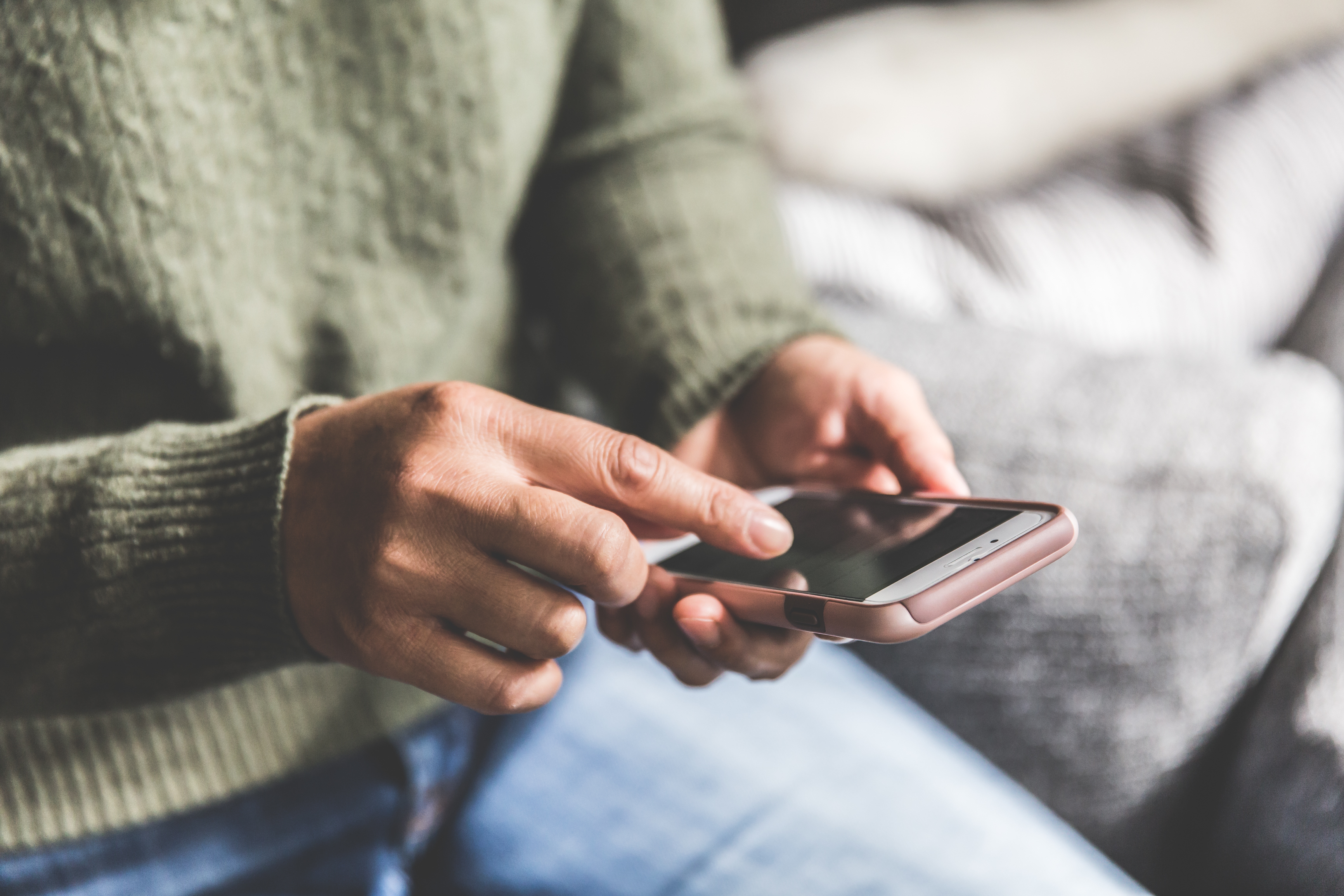 "I heard God's Good News — I want to connect and explore!"
Adventist Information Ministry (AIM), the North American Division Evangelistic Contact Center, has been a hub of connection to our church since 1982. This has primarily been through our media broadcast ministries placing 1-800 phone numbers on the screen or in their audio. When this technology became available, AIM was on the cutting edge of telephone conversation with those interested in the message of the denomination. AIM representatives have prayed with millions and sent out tens of thousands of Bible studies. Many thousands have received chaplain care and referral to the local church.
AIM still takes around 130,000 calls a year, however, times have changed!
These days, when you wish to connect with a friend, your children or grandchildren, what's the preferred method? It's often not talking on the phone. In fact, a recent call received this message "don't leave me a voicemail — I never listen to them. If you want to reach me, send a text." We still use a phone, just very differently.
The North American Division has invested in new technology, through AIM, to add TEXT and CHAT to its legacy VOICE services. Through AIM, the division is expanding the ways to connect.

TEXT
Any phone number can add TEXT. Send a TEXT to receive a digital content offer, express your prayer request, ask theological and life issue questions or indicate a wish to register for an event. If the interaction becomes lengthy, detailed, or the interested person desires it, AIM can seamlessly move to live VOICE.
VOICE
There is still something special about actually talking! Hearing tone and emotion greatly enhances communication. Conversation that starts with "I want to order today's offer" can transition to sincere and deep opening of the heart to Jesus. There is a reason they contacted us!
CHAT
Almost every service-oriented website quickly offers "Would you like to CHAT?" as an option. Websites are amazing repositories of information with huge amounts of content at the user's fingertips. The challenge is: what if an individual reads or views something that truly inspires a Spirit-led response? How can AIM offer the care of Christian community, right then and there? CHAT affords a tremendous opportunity for connection. A shared moment advancing the spiritual journey. CHAT can offer guidance for chaplain care, biblical questions and prayer. AIM representatives can assist the interested person in finding additional helps on the Web, send literature, and encourage sign up for Bible study. How about an invitation to the local church? As with TEXT, AIM can move to VOICE conversation whenever preferred.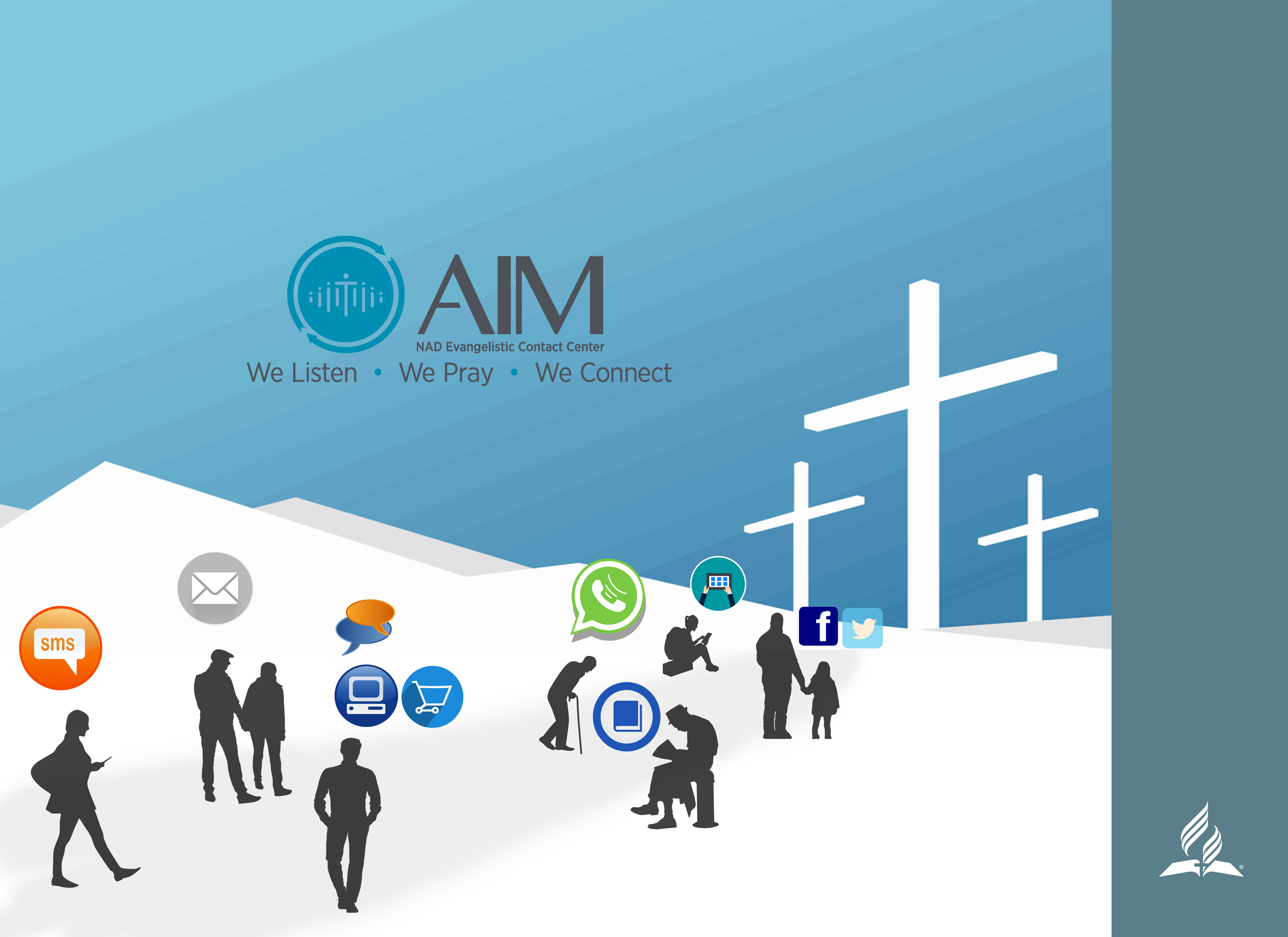 The Seventh-day Adventist church in North America is actively seeking to use technology in growing God's Kingdom. We are blessed to have visionary leaders who recognize that every avenue for interaction needs to be readily available. We never want to miss an opportunity — we must make it easy to reach us!
If your outreach ministry would like to utilize AIM's VOICE, TEXT and/or CHAT services contact us at: 1-800-253-3002 VOICE and TEXT; Callaim.org to CHAT.
— Twyla O. Wall is director of Adventist Information Ministry.