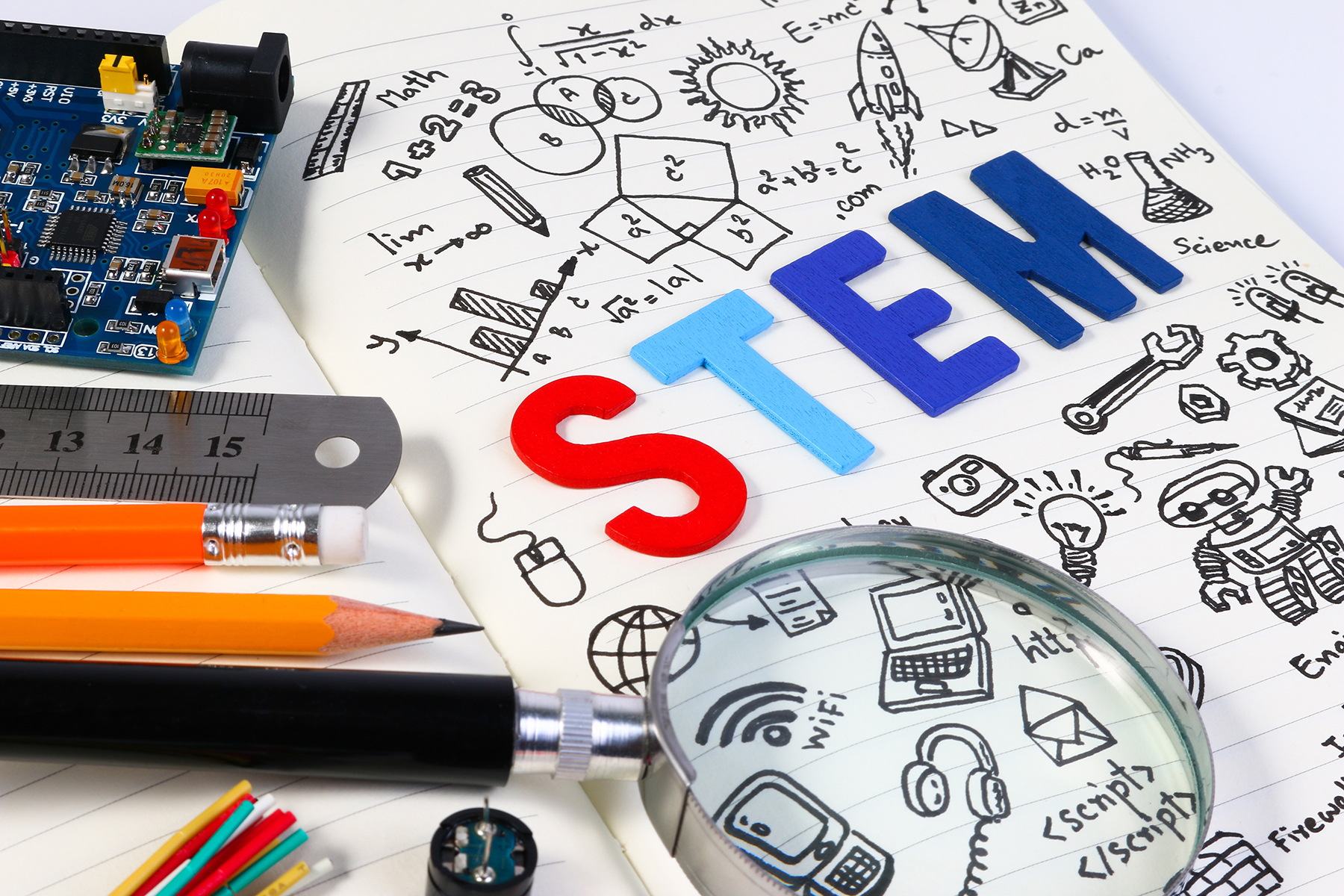 Attendees of Ophelia Barizo's STEM (science, technology, engineering, and mathematics) seminars at the recent NAD educators' convention would never have guessed that she had been hospitalized just days prior. The smiling woman in front of them, a passionate STEM education consultant, showed no trace of illness.
Barizo's presence was a testimony and testament to her dedication to science education. On Thursday, August 3, 2023, shortly after checking into the condo she and her husband had rented in nearby Scottsdale for a pre-convention vacation, she began experiencing a high fever, chills, difficulty breathing, and a rapid heart rate. Her husband called 911, and she was rushed to the hospital in an ambulance.
There, they discovered an infection in her blood and administered antibiotics via IV. Thankfully, on Sabbath, the doctor said there was no new bacterial growth in her blood, and by Sunday, no more bacteria.
"I prayed that if it was the Lord's will that I still do my presentations, I would be discharged in time to do them. By Sabbath afternoon, my temperature came down to normal and stayed that way until I was discharged on Monday afternoon."
The doctor gave Barizo the clearance to present but told her to take it easy the rest of the time, which she did. As such, she could not participate much in the STEM experience at the exhibit hall. She had been part of the planning committee and produced the list of STEM kits used in the Tinker Space (i.e., exploration zone for STEM gadgets) for elementary education teachers. However, fellow organizer Betty Nugent, learning and development, innovation and project-based learning coach with the Florida Conference Office of Education, and others stepped in to lead her exhibit hall demonstrations, allowing her more time to heal.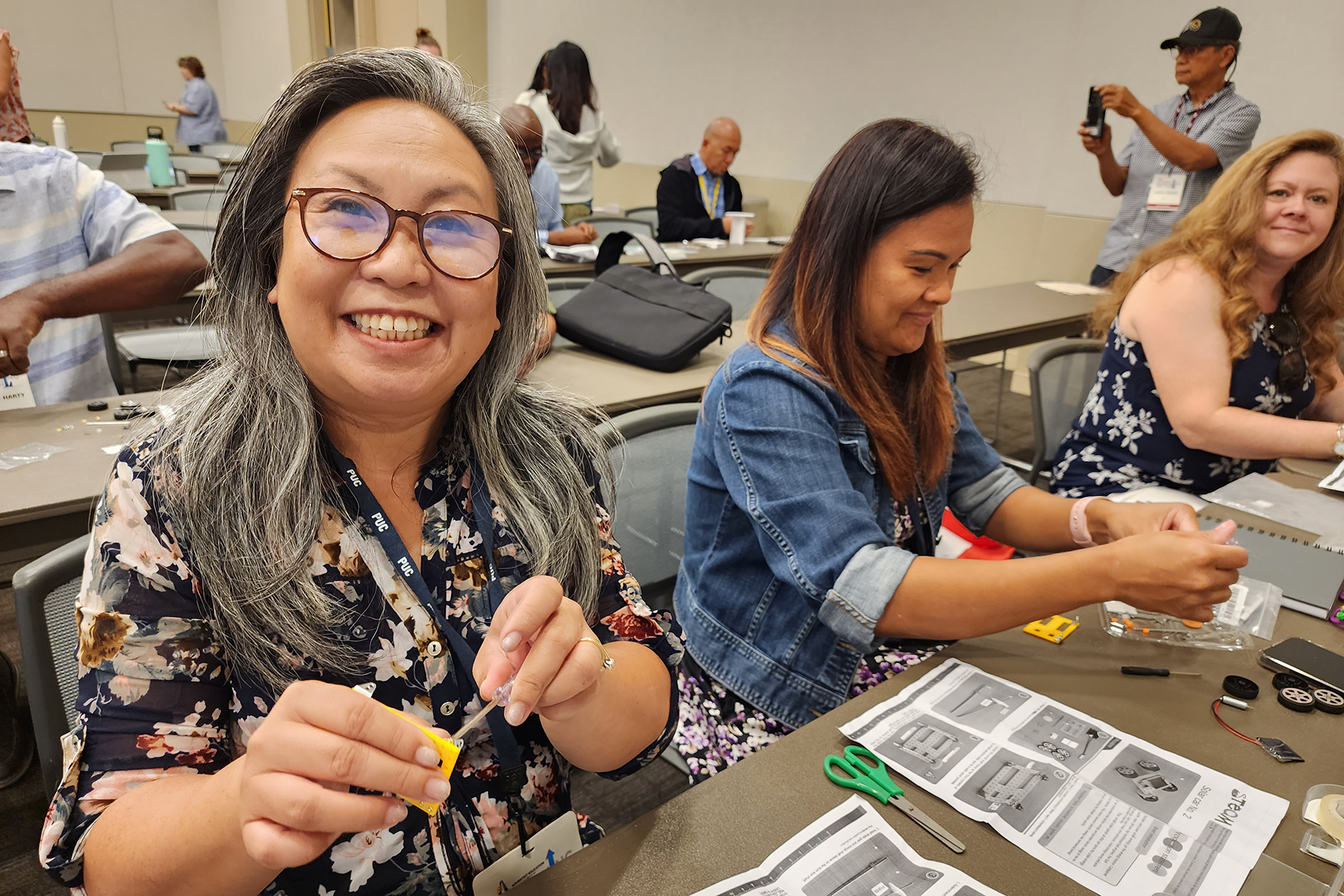 She was well enough by Tuesday and Wednesday (August 8 and 9) to lead out in two breakout sessions. The first was "STEM on a Shoestring," which offered pre-K to grade eight teachers budget-friendly ways to incorporate STEM instruction into their classrooms, such as accessing free STEM resources online, attending free workshops, and networking for ideas.
Barizo also showed teachers they could use inexpensive materials for hands-on STEM activities with their students. Astrid Borges, grade one and two teacher at Gateway Christian School in Florida, appreciated in-class exercises such as building a two-foot tower using index cards, building balloon cars, solar cars, catapults, and more with everyday items. Barizo demonstrated her philosophy, which she learned years back at a conference: "Hands-on is minds-on."
Borges said, "My students love hands-on experiences. They teach them problem-solving, teamwork, and how to come up with solutions. All the ideas [in 'STEM on a Shoestring'] are great, and I am excited to try them in my first and second-grade class."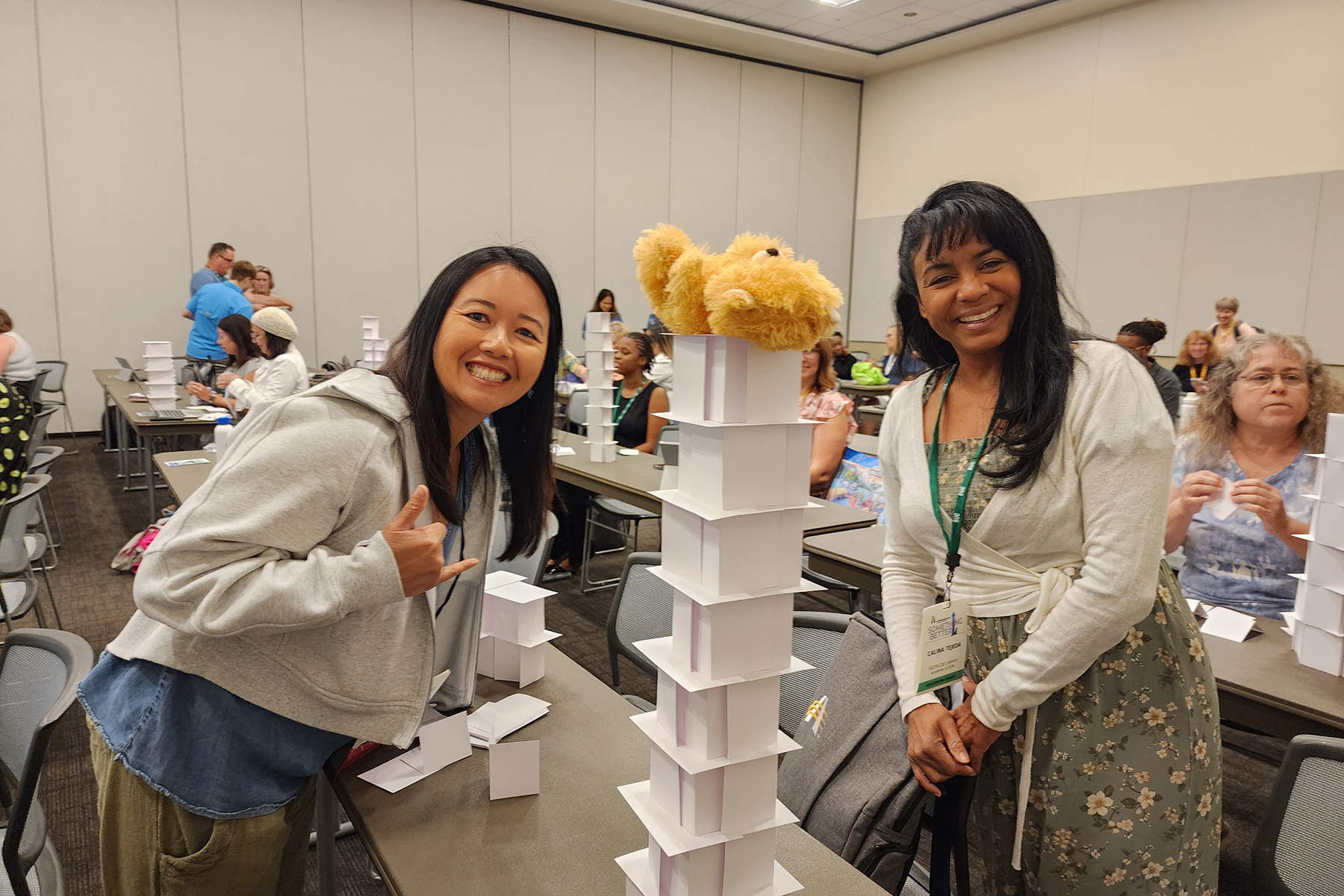 In her other session, for Pre-K to Grade 12, "Discipling Students through STEM," Barizo focused on "integrating STEM concepts with faith and learning to help disciple students to the Creator." She shared STEM worship ideas, week of prayer themes, and hands-on STEM activities to reinforce the spiritual lessons they hear. This seminar was also activity-based, including making UV beads bracelets and "snow," and ended with her distributing small kits she'd used for STEM-focused weeks of prayers she conducted at Adventist schools.
In both seminars, Barizo's mission for STEM education shone through. "In our Christian school setting, I believe STEM helps us understand and appreciate God's creation more and draws us to the source of all wisdom, our Creator God."
Looking back, Ophelia will always be grateful God answered her prayers and that of others to allow her to participate in the educators' convention. "This conference was special to me since I had a direct answer to prayer for healing so I could do my presentations. It was also wonderful to meet many of my former students who are now educators and teacher friends from my 43 years of being an educator in the Philippines, Canada, and the Chesapeake Conference. Although I could not circulate and attend sessions as much as I would have liked due to my recent illness, I was still blessed."
Seeing God Through STEM
Barizo's book, Seeing God Through STEM, was published by Westbow Press, a division of Thomas Nelson and Zondervan, was just published on July 30, 2023. It is a devotional book targeting young people and adults that links STEM concepts and inventions with Biblical teachings and faith. It may be purchased through the Westbow Press online store in print and e-book format, Amazon and Kindle, Barnes and Noble, and other Christian bookstores. Click here for more information or to purchase.