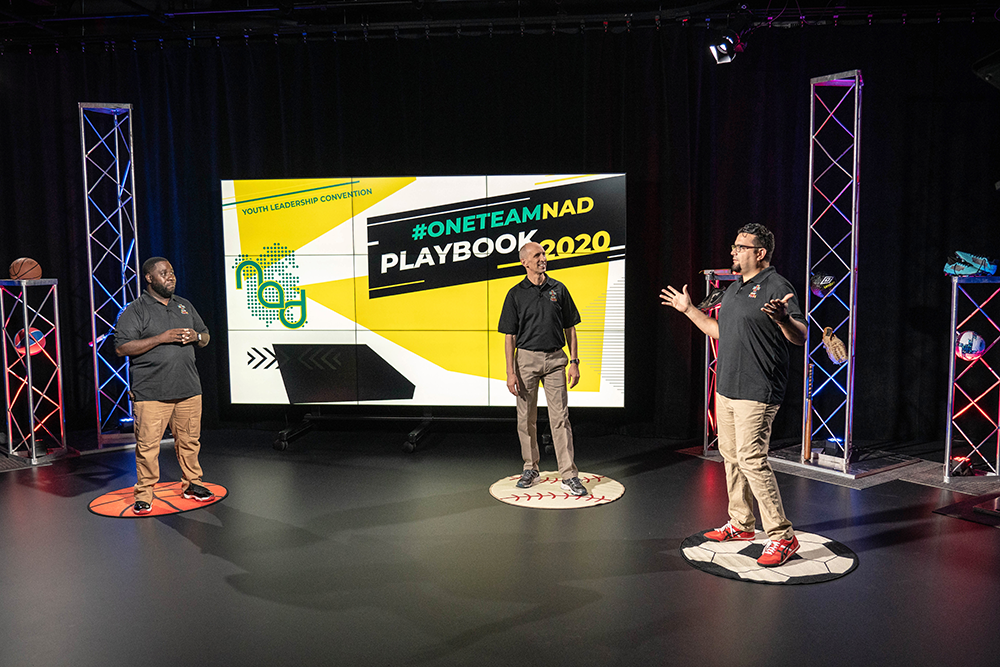 More than 2,200 Adventist youth and young adult ministry leaders from across North America spent much of their Labor Day weekend attending the three-day North American Division (NAD) Youth and Young Adult Ministries OneTeam Playbook 2020 Leaders Convention. OneTeam Playbook was created for union and conference youth and young adult ministries directors, coordinators, pastors, and local church leaders. Young adults who are leaders or aspiring leaders in their church or school/university were also encouraged to attend.
Billed as a "virtual gathering for youth and young adult ministry networking and leader training," the event also provided certification training and general youth and young adult workshops through 17 different tracks, eight sessions each, focused around four emphases: club ministries, youth ministries, young adult ministries, and continuing education. More than 100 leaders presented workshops during two full afternoons/evenings on September 3-4. The event culminated on September 5, with #OneTeam worship, special "Legacy of Leadership" program, and a closing session with main speaker G. Alexander Bryant, NAD president.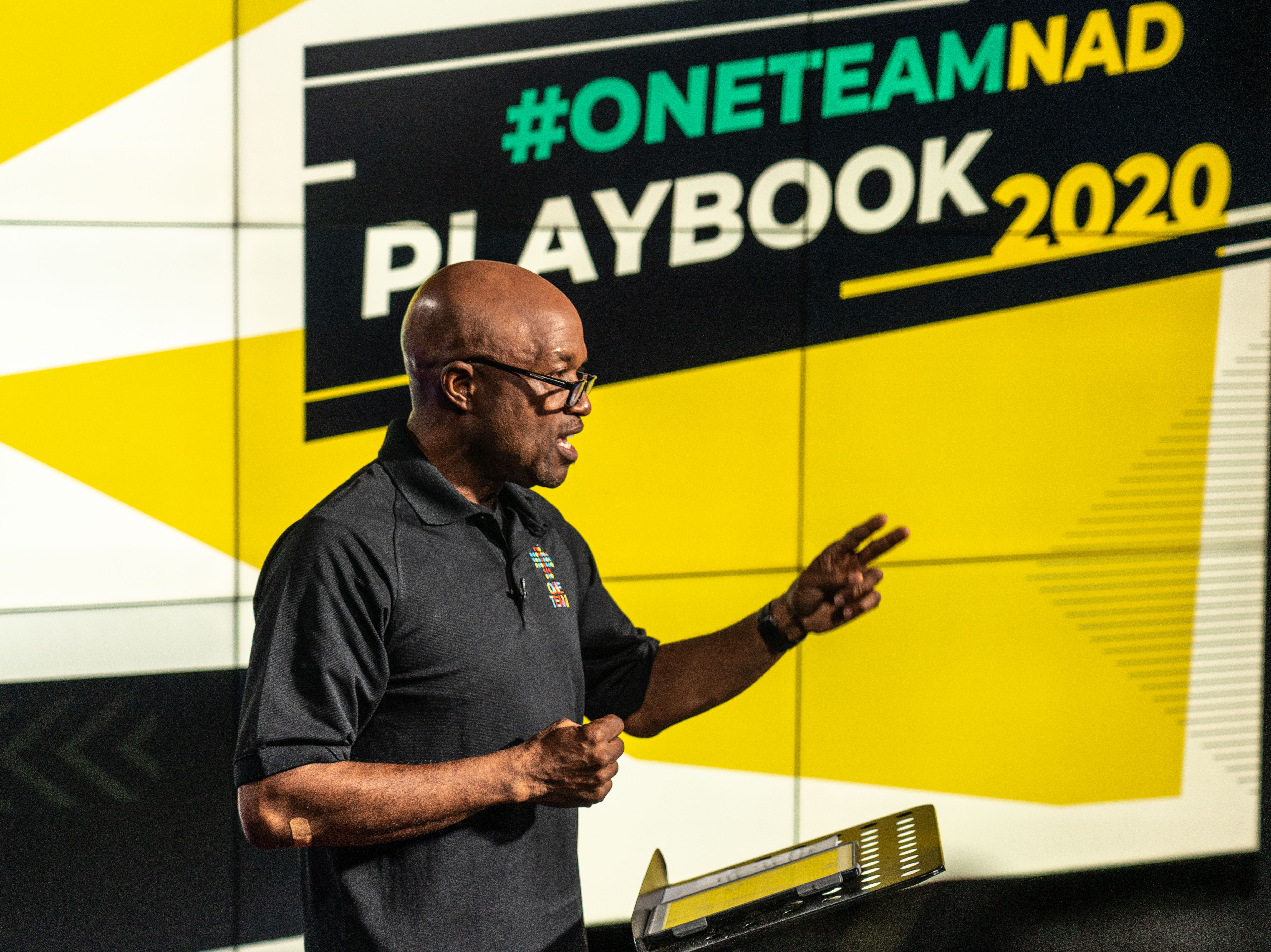 The event featured a combination of live presentations and pre-recorded workshops with presenter(s), host, and moderator. Several workshops functioned as panel lectures with some questions incorporated from Zoom viewers. Only those registered for the event were able to log in and participate.
"We had scheduled the NAD OneTeam Playbook 2020 Leaders Convention to be an in-person event at the Albuquerque, New Mexico, convention center," said Tracy Wood, NAD Youth and Young Adult Ministries director. Planning for this multi-tiered training event started several years ago, but those plans were curtailed when the COVID-19 pandemic struck.
"In April it was appearing that an in-person event was not going to happen. That's when our youth department staff team decided that we would need to shift to a virtual event," Wood said. But they weren't sure what that might look like, and reached out to AdventSource. "Brad Forbes, AdventSource president, told us about a free training event online and invited us to join him in attending in May. We did and that is where we caught the vision of how we could take four platforms and put them together as one."
Wood shared that reports of those who attended have been positive. "We've heard that many are excited and proud to be part of the NAD Youth and Young Adult Ministries network. We are all 'one team,' so I'm glad that we could help and inspire our leaders through the NAD OneTeam Playbook convention."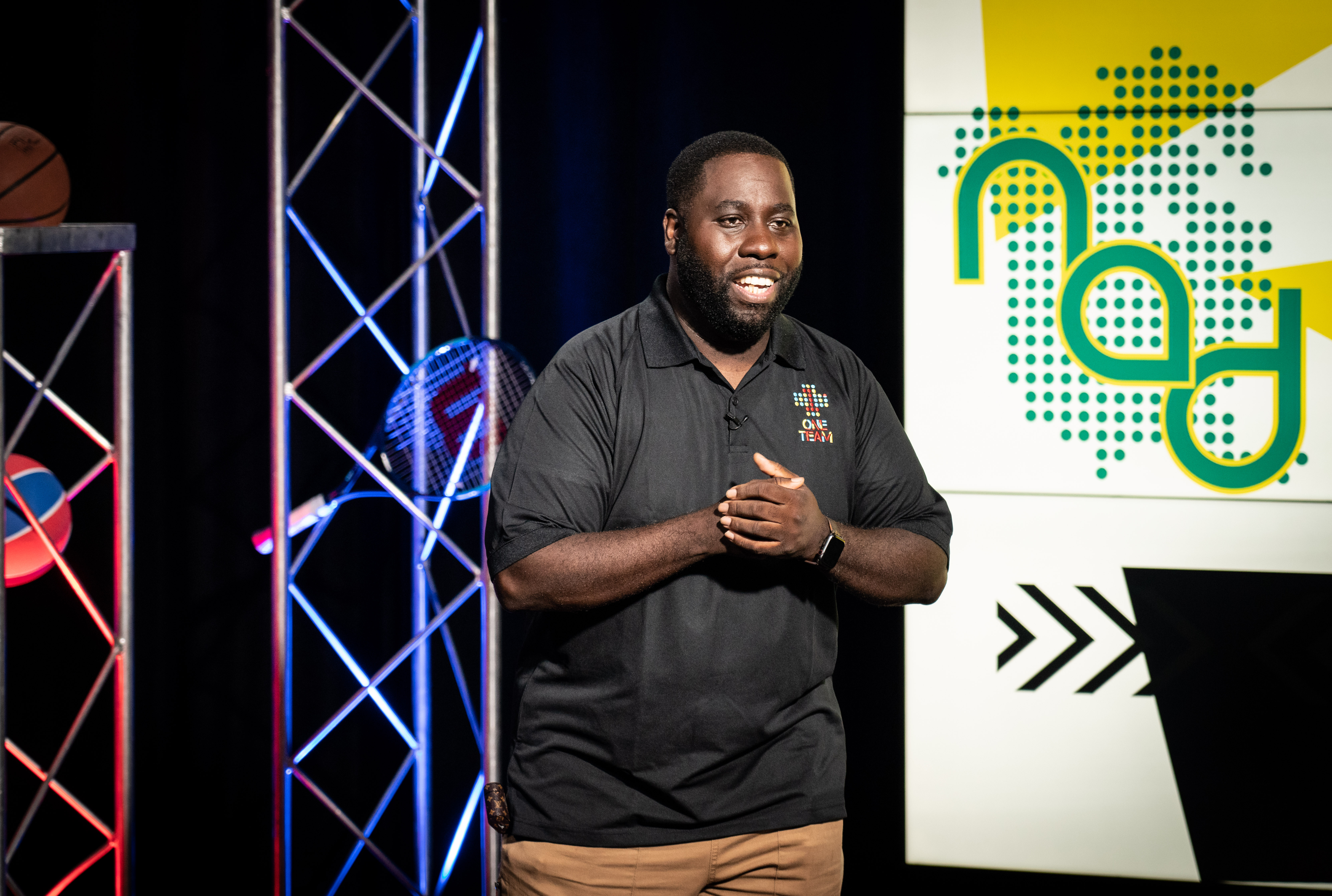 Claudia Allen, online content manager for Message magazine, concurred. Allen, who participated in "Principles of specialized youth ministry, cultural and social trends," a panel with three other leaders, said, " This is huge. Something like 120 presenters and more than 2,000 attendees — I feel like the NAD was so well represented. You had people from every state. The [NAD Youth Ministry department] was able to really diversify the voices and move so many more people because it was on a virtual platform."
Attendee Lori Knutson shared appreciation for the Zoom-based convention in a chat, saying, "Thank you to all who had a part in this conference! I have worked with Sabbath School, Pathfinders and have been working with Adventurers now for the past 10 years. At times, I have felt tired and wondering if I still have what it takes. I am so glad that I decided to attend. The presentations and the meetings were inspiring and helped me to realize that I want to do whatever the Lord has for me to do in his ministry until He calls me off the field."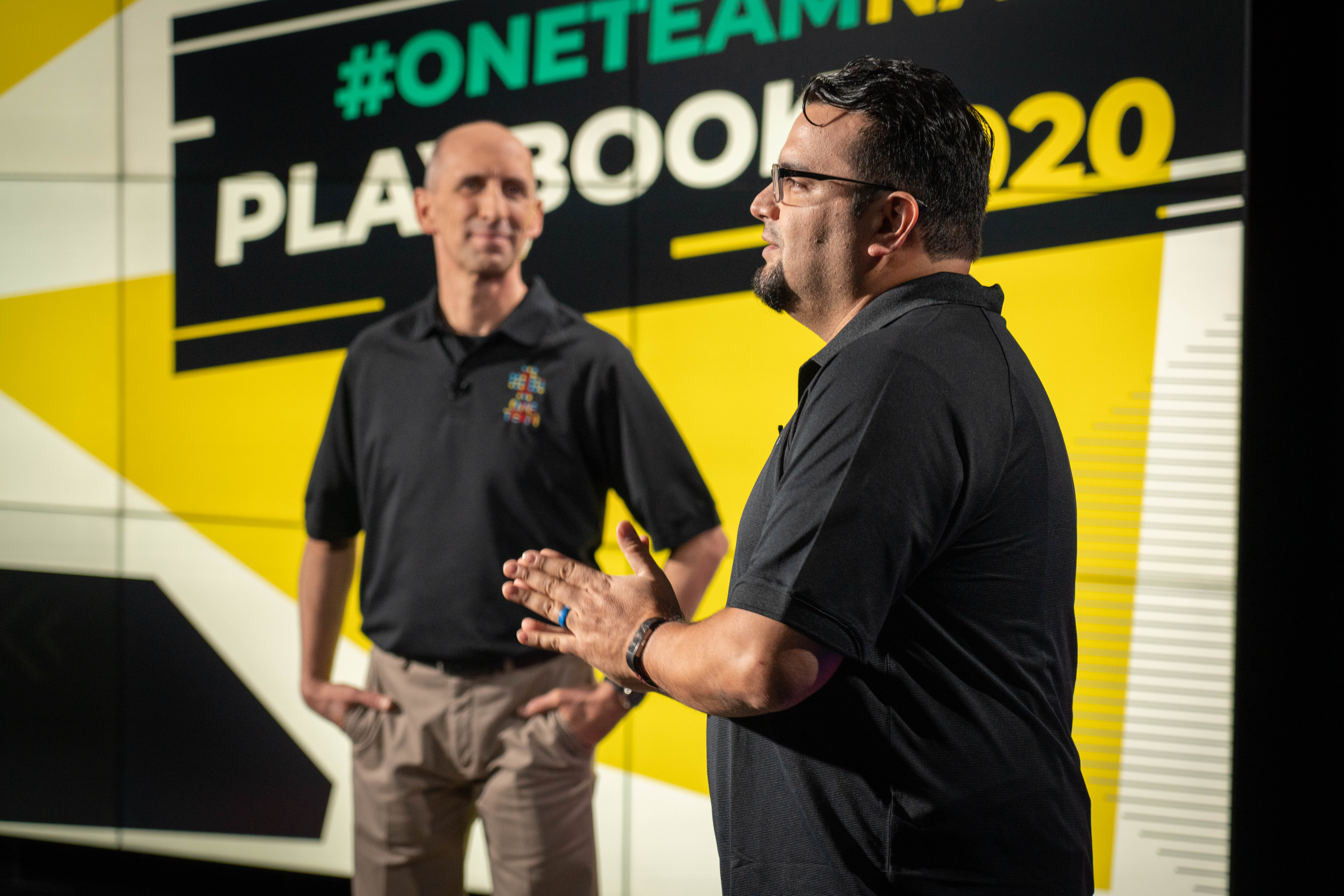 Being Current and Connected
While the workshop tracks focused on training in club ministries (Adventurers, Pathfinders, Master Guide, and coordinator ministry); Youth IGNITE, Youth Engage, and youth and young adult leadership development and certification; and presenter and teaching skills training, these sessions were also opportunities for deeper dives on current topics and issues facing the church — and society — in North America.
Allen was happy to help give an overview of her panel's topics of specialized youth ministry, cultural and social trends. "Each of those topics is at least a workshop in itself, if not more, but it was good to share some of the basics," she said. "Our panel discussion centered around how can we support young women in leadership. A lot of time the youth positions are run by women in the church. We also talked about how we can encourage interested female teens to get engaged in leadership in our church. … So many times we think of ministry from the standpoint of pastoral ministry and pastoral leadership. We [talked about] how we can get people to be OK with the fact that even if you are not a pastor you are serving the church in some way that that is ministry."
She continued, "Out of that we then proceeded to talk about mental health within our youth and teens right now. How has COVID impacted their mental health? And then out of that we began talking about the social racial unrest and how there's been lot of the racial tension and the protests and things that have been happening, such as police brutality, how that has impacted our teens. How do you cover all three of those things in an hour? We're bringing these topics up initially for the participants to leave this conversation saying, Man, this is really something we need to focus on, encouraging our young girls, making sure that we're dealing with our youth's mental health as well as making sure we're educating ourselves and engaging in racial reconciliation and in our communities and social issues of our times."
Daniel Ortega, Youth Ministry/Communication director for the Oklahoma Conference, hosted a total of four workshops on coordinator ministry for the OneTeam Playbook convention. In that role, he facilitated the presenters. And even though he is a trained youth ministry leader, he said he learned too — information he plans to take back with him when his conference hosts a similar but smaller version of the event. "We are going to do child protection as one of our trainings, especially for those who weren't able to sign up and go to this one," he shared. "I picked up on some resources that I didn't know about and will be able to share these in my conference."
Ortega said that while he missed the face-to-face networking of an in-person convention, he appreciated the efforts made to have virtual group "hallways" where participants could chat and meet new people. Although online, the event allowed youth leaders the opportunity to connect. "This event, and others like it, help keep our people in the loop in terms of training and guidance and leadership," he said, "It's what we've all been praying about and trying to figure out. Lord willing, we'll press forward and learn, grow, and adapt in ministry — and get done whatever way we can."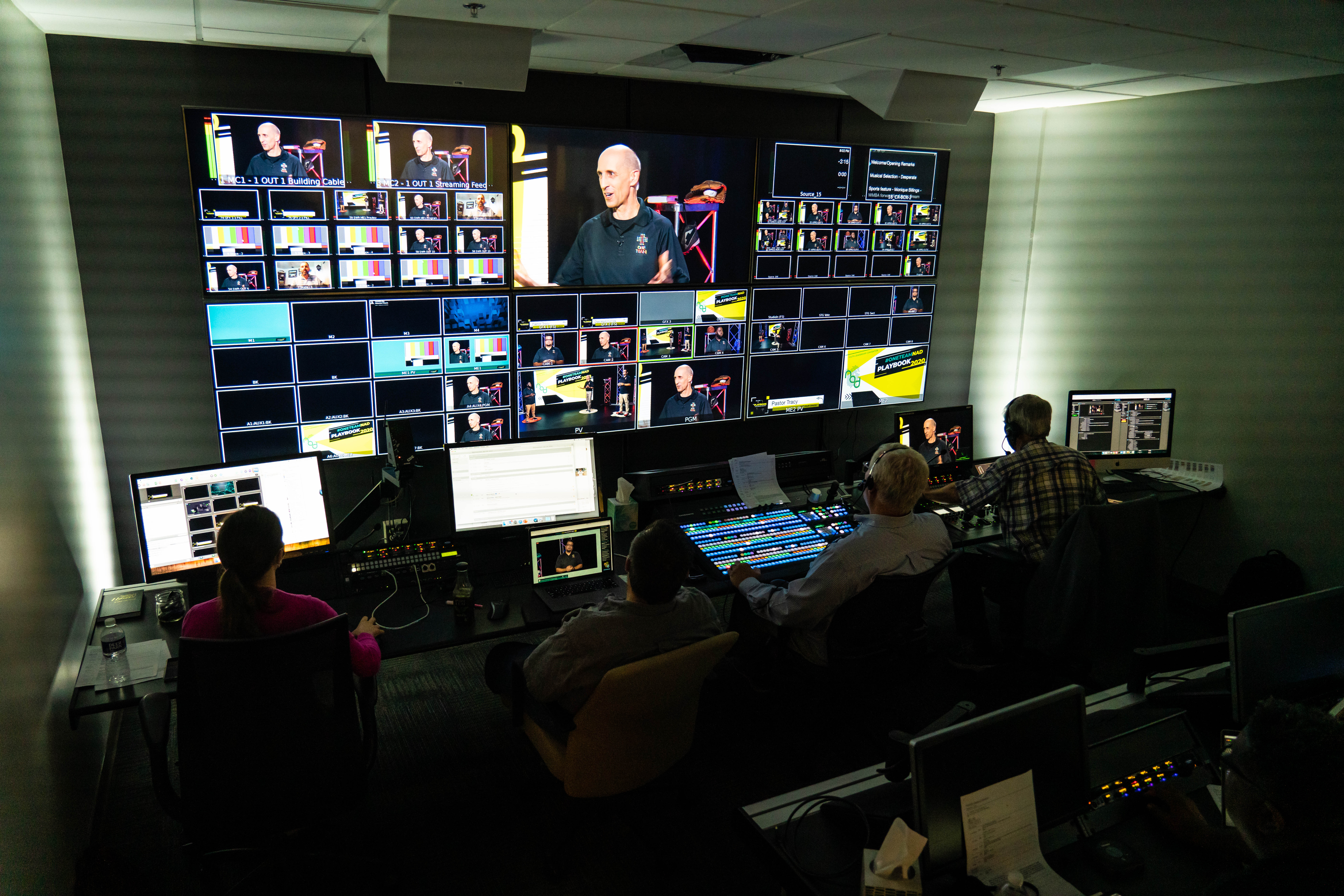 Going Virtual
Tracks that did not finish with the four workshop sessions of the convention will continue in virtual post-convention cohorts on September 13 and 27, and October 11 and 25. Those who registered for OneTeam Playbook will be able to attend these sessions. And plans are underway to make all workshops available online.
"This has been an incredible experience. And for us, also a learning experience," Wood said as he shared a look behind the scenes "We needed a secure website where we could plug in Zoom links to the backside of the website. This provides direct access to Zoom rooms for our breakout sessions. The general sessions were pre-recorded presentations by our guest speakers with us department directors as moderators."
Wood said that they were able to integrate the AdventSource registration process, which provided the emails for all registrants and made it possible to create a passcode for each email, offering a secure log-in process. The event website was designed it to be a virtual convention center with features that could develop a community experience. Workshop materials were available to all logged in registrants.
"This virtual convention center will definitely change the way we provide ministry training to our field," added Wood. "Many were able to attend who could never have made the travel to a physical in-person training event. Now we can reach people in remote areas who, prior to this virtual option, could never have attended. We are so excited about the future possibilities and the potential for serving and supporting our leaders."