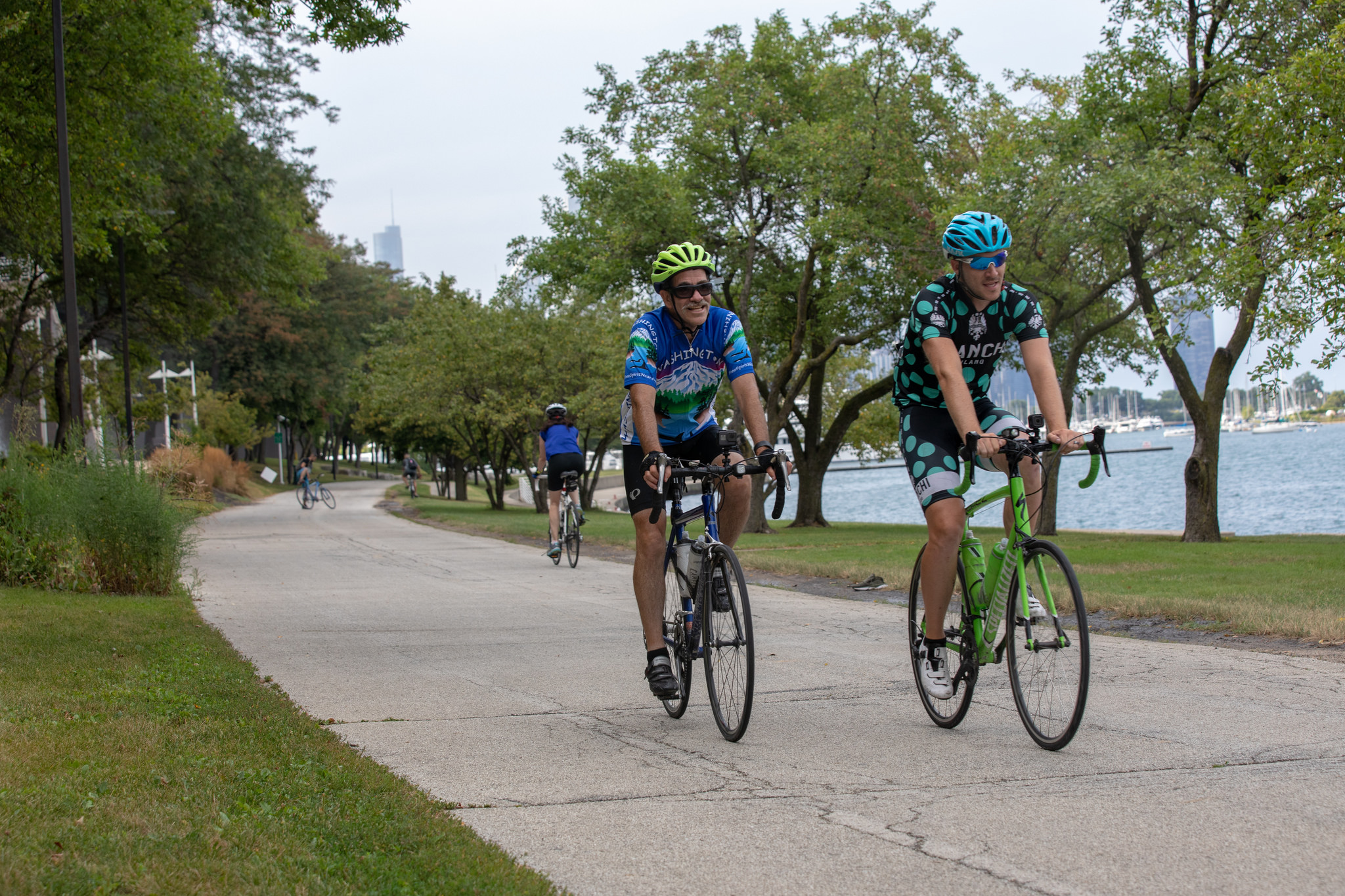 On August 7, most of the nearly 6,000 educators expected to attend the 2018 NAD Teachers' Convention were checking into the event while Monte Saxby, math, physics, and computer teacher at Skagit Adventist Academy in Burlington, Washington, was pedaling a few miles away on a bike trail along Lake Michigan. His goal of riding about 2,300 miles "from water to water" was in sight after three weeks of traveling through difficult mountain passes, scorching heat, and pockets of torrential rain.
Despite brief cloud bursts on that Tuesday, Saxby was making good time. A few minutes after 5 p.m., Saxby and his son, Craig, also a teacher, crossed the line at McCormick Place, the convention site. They were greeted with blow horns and streamers by Saxby's wife, June, his daughter-in-law, Amanda, and about a dozen other friends and coworkers.
Hugs and high-fives were dispensed and photos taken at the ride's conclusion, not just for the success of the two bicyclists, but also for the scholarship money raised. One of the supporters, Aubrey Fautheree, principal at Skagit Adventist Academy, explained: "We've gotten sponsorships for student aid, and we're at more than $6 a mile for every mile they ride, so it'll be almost $14,000 that will go to the worthy student fund."
Fautheree continued, "That's not why he did it, but it's kind of a cool byproduct."
"I've always wanted to do a big bike ride across the country — or partially across the country," said cycling enthusiast Saxby. "I thought, Why don't I ride to the convention? When I mentioned it and my son said that he'd like to do it with me, [I realized] it was a great opportunity to spend time with him and share the experience."
Starting on July 16, the cyclists averaged 120 miles a day, except for Saturdays.
"There were lots of challenges," said Saxby. "At the beginning, we had really warm weather. And we had several passes to go over in Washington, with days at or above 100 degrees. There was a five-mile climb in Montana with strong headwinds. That was a tough day." Saxby added that North Dakota had tons of truck traffic — and lots and lots of hills. "And this traffic in Chicago was not a breeze either," he quipped.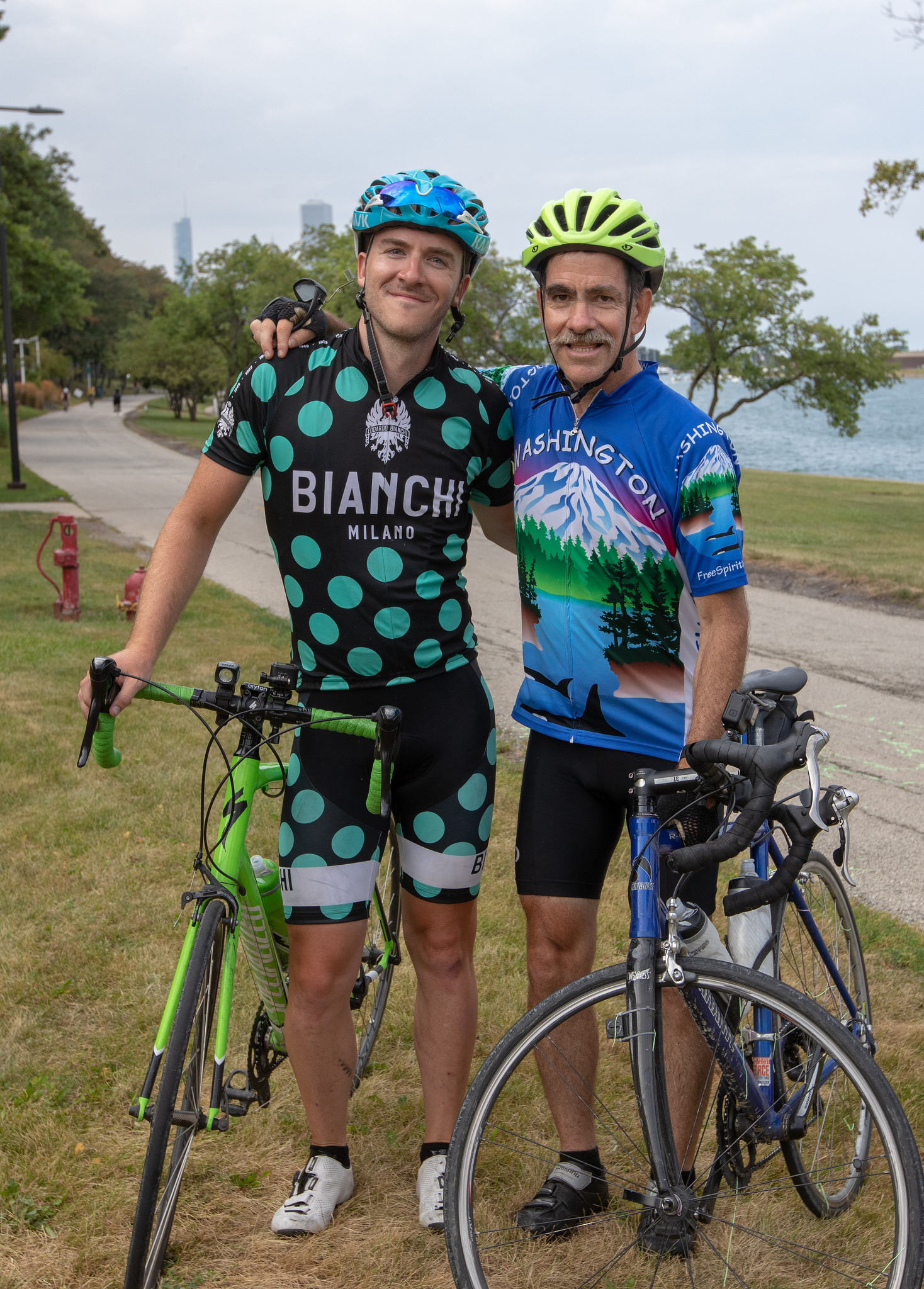 As Saxby ingested protein and energy from a small foil packet, a thoughtful look creased his face. "There were days I really wanted to quit, but I knew if I just kept one more pedal, one more pedal, one more pedal, I could eventually get there. Perseverance — that's probably the biggest lesson," Saxby said.
"Another thing I noticed riding with my son is when we had headwinds, if I tucked in behind my son, it was really easy. If you take that to a spiritual level, if you step in line with the Son, things are better. They may not always be easier, but at least you're making progress in the right direction."