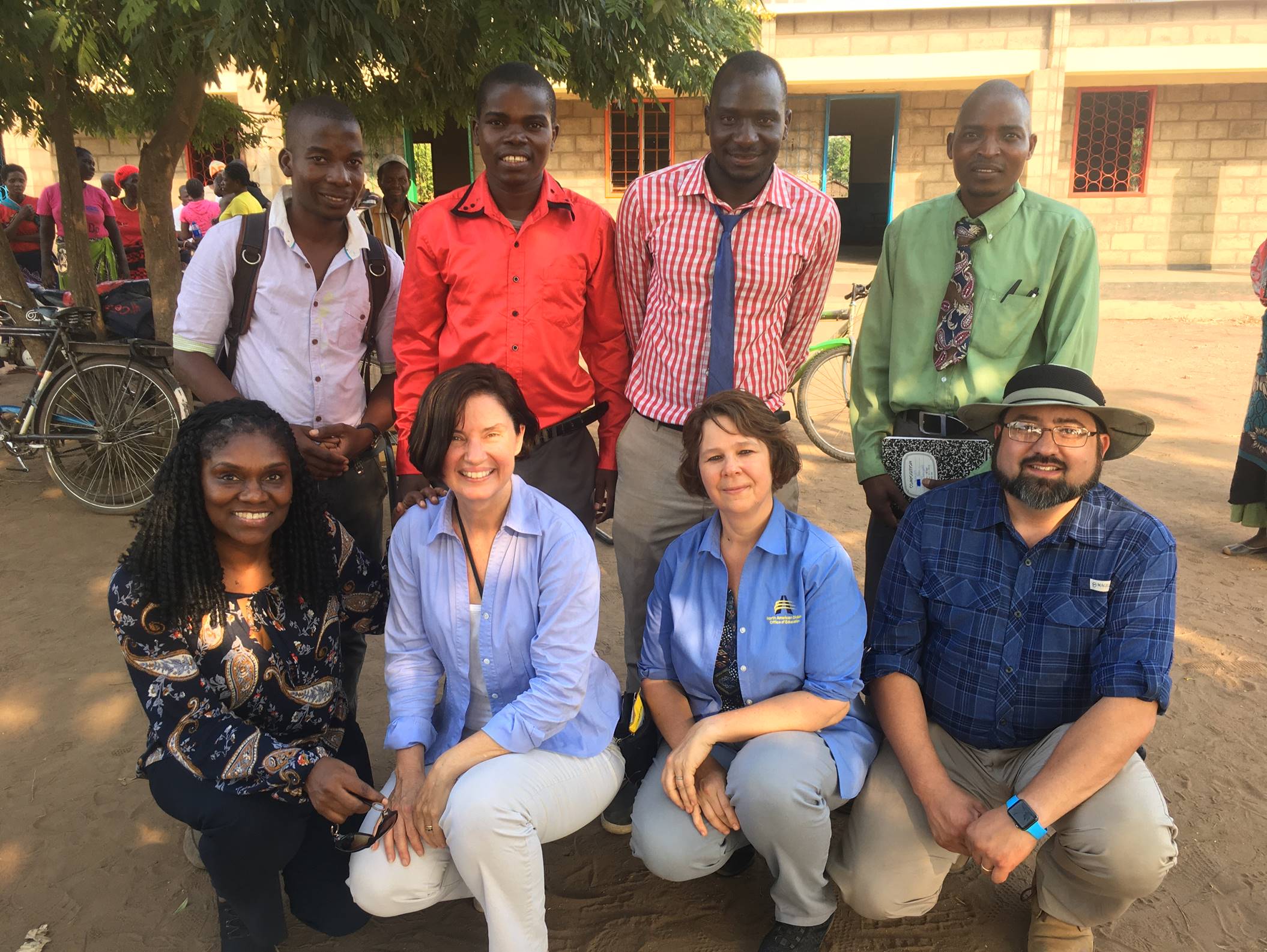 NAD education leaders were recently part of an assessment team that traveled to Malawi to evaluate the educational needs at ADRA-sponsored schools. The schools are located in the poorest areas of one of the least-developed nations in Africa.
USAID reports 37 percent of young children in Malawi are chronically malnourished. The El Niño drought, deteriorating soil quality, and the exponential growth of the Malawi population make raising crops, Malawians main industry, especially hard. ADRA runs a school feeding program in the most needy schools.
According to Janelle Walikonis, who oversees ADRA's school-feeding initiative, ADRA is feeding 50,000 children at 186 schools in five nations across southern Africa. "The feeding programs are important not only because the children need the food, but because food helps keep kids in school and improve their academic performance," said Walikonis. "We are looking forward to exploring a partnership with the NAD education ministry to improve the quality of education and thereby further nourish the dreams of the students."
"It is such a privilege to work with ADRA to assist children's education in one of the most impoverished nations on earth," stated Leisa Morton-Standish, Ph.D., NAD director of Elementary Education. "Our colleagues in Malawi have inspired us with their sacrificial service."
Desiree Bryant, NAD Education assistant director/project coordinator agreed. "A teacher with cerebral palsy told us, 'Disability is not inability, but possibility.' He exemplifies his motto every day as he not only has 100 second-grade students in his classroom, but also mentors children with disabilities." For Malawian students with disabilities, lack of basic necessities like books and wheelchairs make attending school difficult.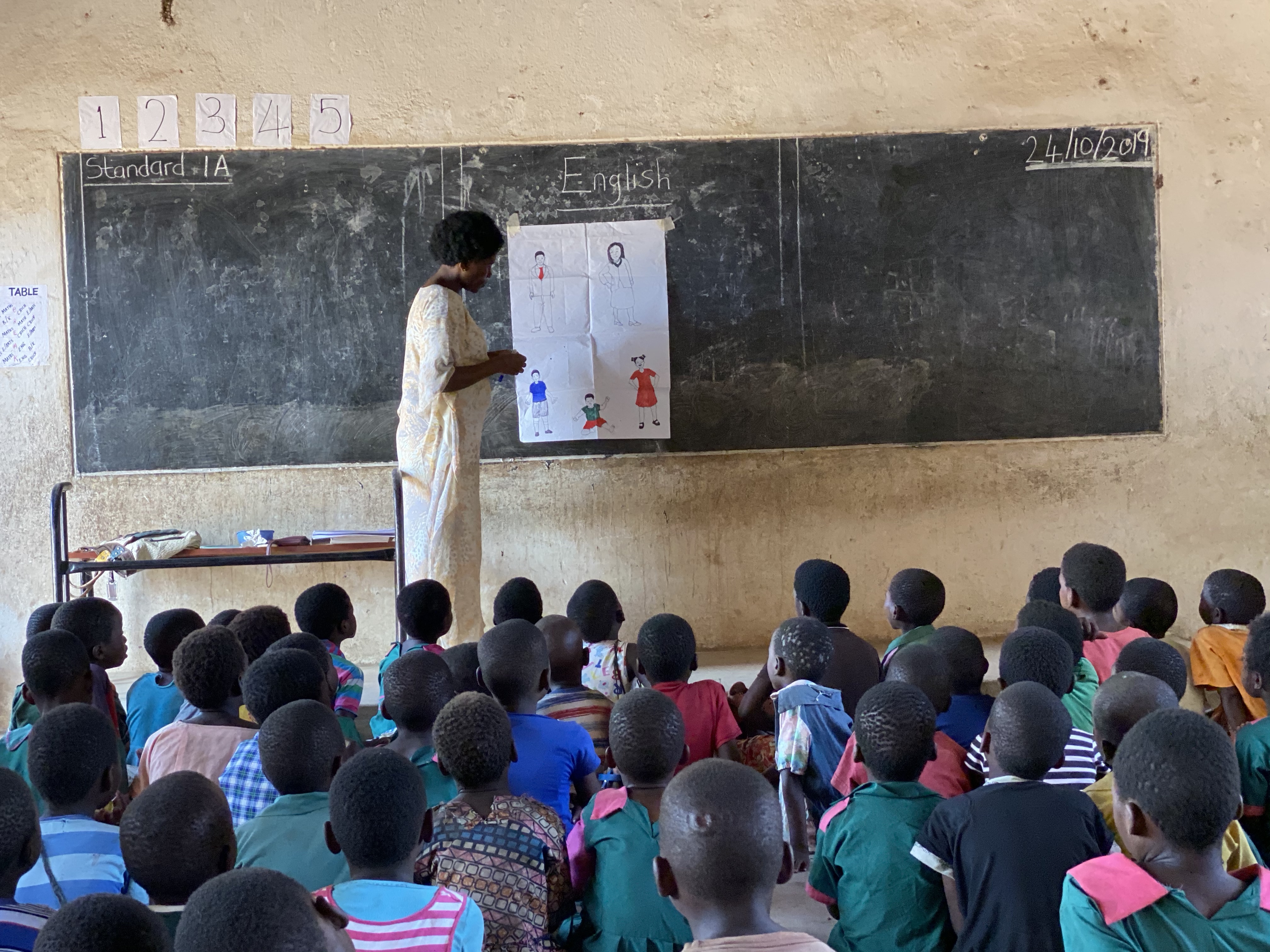 Partnership
Matthew Siliga, vice president for marketing and development at ADRA, believes quality education is the key to children and their families achieving freedom from poverty. ADRA reached out to NAD education leaders to leverage the knowledge, experience, resources, and networks already in place in North American schools.
"ADRA recommended the partnership start in Malawi since English is the country's official language," Siliga said. "American educators will be able to communicate effectively with local teachers, provide resources, and offer professional development."
NAD Education leaders were invited to assess five priority areas of Malawi school operations: instruction, curriculum, assessment, leadership, and community engagement. "Our goal was … to evaluate how we can partner with the schools to improve educational outcomes," explains Morton-Standish.
"I gained far more insight and inspiration than I felt I could give," says Martha Ban, NAD director of technology for Education. "They do not have computers, the Internet, or even electricity in their schools, but they meticulously compile statistics and make data-driven decisions."
"This initiative is important because the heart of Adventist Education is service," reflects Stephen Bralley, NAD director of secondary education. "This is all about being the hands of Jesus in a world of need. The opportunity for our teachers to share and learn in Malawi will make a lasting change for our teachers, our students, and Malawian teachers and students as well."
Bralley and the NAD team visited three schools where they observed ADRA's school-feeding project. They also met with community leaders and government officials as part of the assessment process.
Ripple Effect
The path forward for Malawi is through learning and literacy, but currently many children don't complete a basic education — and the situation is particularly tragic for girls. At one of the schools the NAD team visited, almost 70 percent of girls enrolled in first grade were no longer in school by fifth grade, and more than 90 percent of girls were no longer in school by eighth grade.
A Malawian educational administrator explained that "many of our girls get married young, get pregnant, or are forced to work." In addition, small classroom spaces, as well as the lack of school supplies like pencils, desks, chairs, and textbooks, make accommodating large numbers of students difficult. Many classes are held outside, where students sit on the ground all day.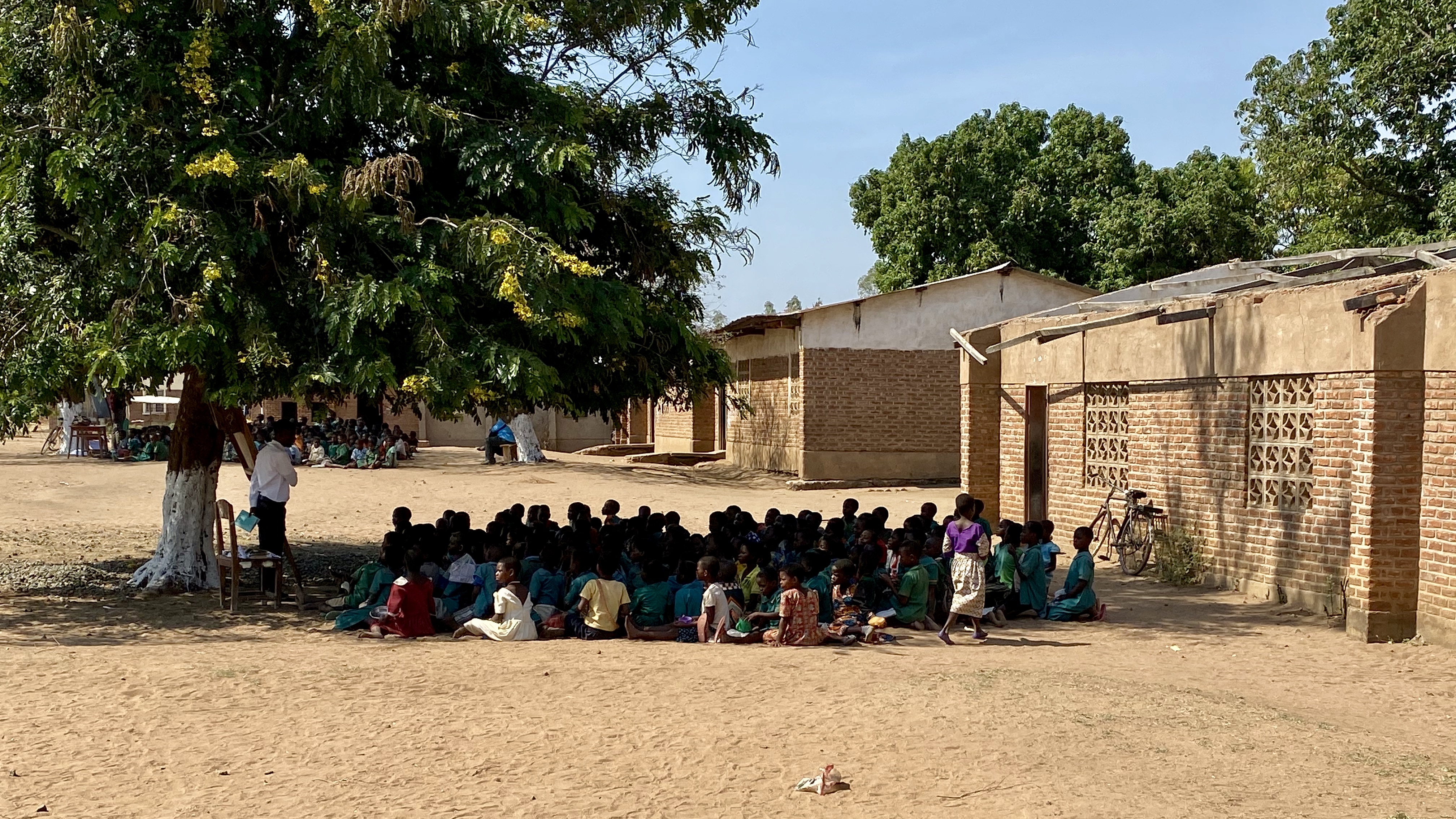 "We're looking forward to exploring, collaboratively, opportunities to work [with NAD educators] to help some of the most disadvantaged children on the planet," says Adam Wamack, who takes groups of volunteers on ADRA service trips around the world. "The NAD educators displayed great professionalism and good will on this trip. We've gone to some very difficult places, been up before dawn, out in the midday heat, bounced along the deep ruts of dirt tracks, and been many miles from the nearest flushing toilet. They've handled it all. And their interactions with the Malawian teachers and students have been deeply respectful and loving."
Morton-Standish summed up their encounters. "This cross-cultural experience for both our NAD teachers and the teachers in Malawi will have a ripple effect as it touches their lives, the lives of the students they teach, and their wider community."