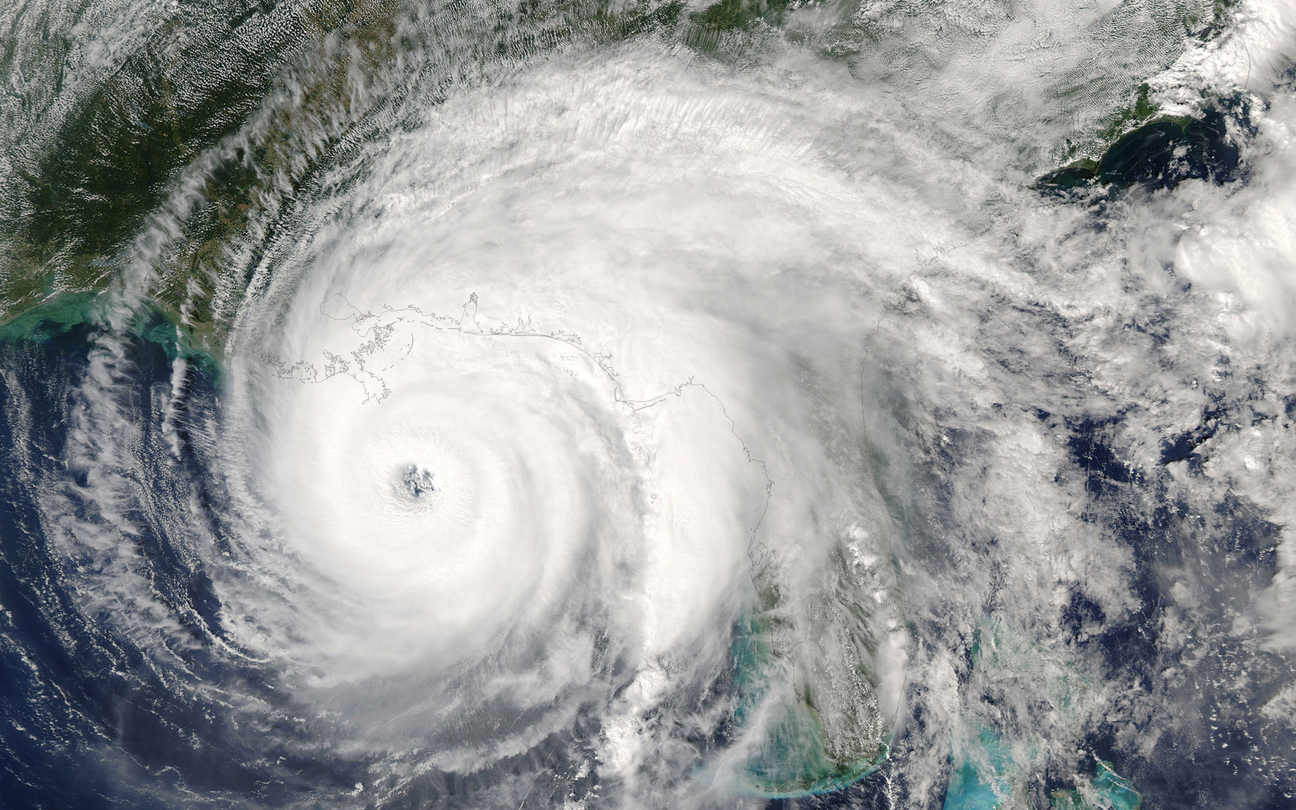 What has been forecast and talked about for the last week materialized early this morning around 1 a.m. in Louisiana as Hurricane Laura touched down with 150 m.p.h. winds, the strongest to make landfall in the state since 1856. Although the storm has now weakened from a category 4 to a category 2 hurricane, Governor John Edwards activated the state's National Guard as widespread devastation is expected across the state.
With this as the backdrop, Adventist Community Services (ACS) for the Southwest Union Conference has been in preparation mode, beginning seven days ago to work with ACS conference directors in the areas that appeared to be within the path of both hurricanes Marco and Laura. Arkansas-Louisiana ACS director Lavida Whitson and Southwest Conference ACS director Durandale Ford started to mobilize their teams for operations. "We stayed in contact with both and attended numerous meetings with other federal, state, and local disaster response partners. It was apparent that we were headed for a historic storm," said W. Derrick Lea, North American Division (NAD) ACS Disaster Response (DR) director, in a report given early on Thursday, Aug. 27, 2020.
Whitson began discussions with state officials about managing a warehouse for all the donations that were already starting to arrive. She formed her team and has been on standby all week awaiting the request to place the team in operations based on the area of impact of the hurricane. Similarly, Ford began communicating with his local team members and currently have the Smyrna Seventh-day Adventist Church in partnership with the American Red Cross, ready to house evacuees for shelter. Additionally, individuals have already begun arriving at the Southwest Conference's campground, seeking shelter from the impending wind, rain and storm surge associated with Hurricane Laura.
Lea shared that during a meeting he called late yesterday afternoon, Aug. 26, representatives from around the union discussed the current situation and where they believed their efforts would be needed most. "The NAD offered support and assistance, it was encouraging to see and hear our conferences dedicating themselves to the community and to each other as needs became apparent. More work lies ahead," Lea said.
"Though we know this will be a tough situation for the next couple of days, we are confident, with God's direction and presence, that our efforts will be blessed and benefit those affected," added Lea. We will stay in contact throughout the day and night with our team leads during the duration of this weather event. We ask for our church members to pray for efforts in the gulf region and other parts of the NAD."
California Wildfires
Lea also shared that while major efforts will be directed towards Louisiana and Texas, ACS DR has not forgotten about the Pacific Union Conference, where wildfires have caused deaths, injuries, property destruction and many evacuations. "Currently, our Central California Conference ACS director Antonio Herta set up the campground and housed upwards of 1,500 people who've sought shelter from the fires," he said. "We have offered both the conference and Pacific Union support and many conferences from outside the affected areas have advised of their willingness to assist as appropriate. Pacific Union ACS director Charlene Sargent advises they have things handled currently but will let us know if any support is needed in the coming days."