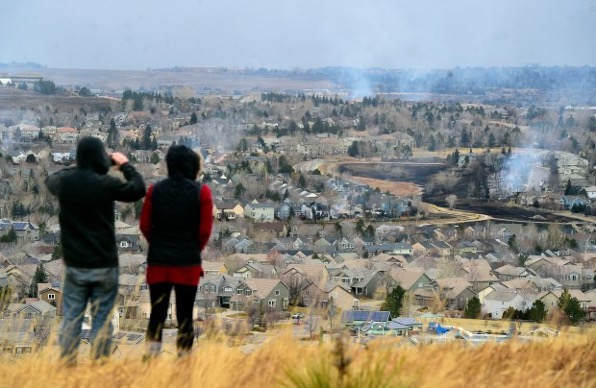 The Adventist Community Service (ACS) team from the Rocky Mountain Conference has set up a distribution center in the Denver, Colorado, area to assist residents affected by the recent Colorado Marshall fire. The 6,000-acre wildfire damaged or destroyed 1,270 homes and businesses and is considered the most destructive fire in Colorado history, with estimates on damage exceeding a half-billion dollars.
The distribution center operates seven days a week from a former Nordstrom department store located in the FlatIron Crossing Mall in Bloomfield. In a division report, W. Derrick Lea, NAD ACS director, shared that the site has been extremely busy — and there has been an outpouring of donations. More than 150 volunteers from all backgrounds and areas across the country are working with ACS to serve between 100 and 200 family units daily. ACS team volunteers, local high schools, and other volunteers sort, move, and display goods for the affected public.
Rocky Mountain Conference ACS director Cathy Kissner said she expects the center will remain open for the next three months prior to turning the operation over to a local non-government organization (NGO) after training by ACS.
According to Kissner, a FEMA (Federal Emergency Management Agency) administrator toured the facility, and thanked ACS for the professional job it is doing.
"We solicit your prayers for guidance, wisdom, strength, and protection," said Lea. "Guidance and wisdom as we help those impacted by the fires work their way through insurance, government, and home ownership issues; strength to do this work; and protection from COVID, colds, and anything else that is out there."