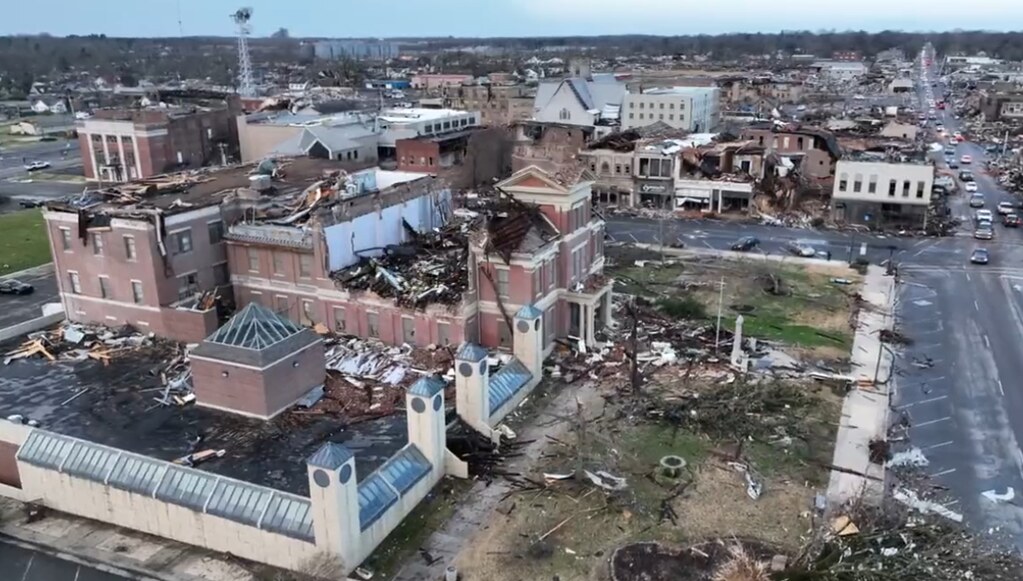 North American Division Adventist Community Services (NAD ACS) has been working to keep up with the latest situation in the U.S. states of Kentucky, Tennessee, Illinois, Arkansas, Missouri, and Mississippi after a historic long-track tornado ripped a wide swath of destruction across these states. The tornado event struck late Friday, December 10, into Saturday morning, December 11. 
According to a report shared by W. Derrick Lea, NAD ACS director, Kentucky appears to be the most heavily affected; the current number reported for those killed in Kentucky is 74, with 109 people missing.  "Assessment is taking place at present and three of our conferences are actively putting together their ACS teams for work," Lea said. "The NAD is supporting these efforts and have been in direct contact with conferences in that area and nearby: Kentucky-Tennessee, South Central, Arkansas-Louisiana, and Georgia-Cumberland conferences."
In addition to the long-track tornado, a "family" of tornadoes touched down this past weekend across multiple states in the center of the country – leaving considerable damage and dozens of fatalities. One particularly destructive tornado tore through parts of four states in four hours. It began in Northeast Arkansas and cut a path through "quad-state" towns and small cities such as Monette, Arkansas, and Mayfield, Kentucky, for more than 200 miles. Lea reports that roads have been completely devastated in some places, and communities have suffered significant damage with homes and buildings utterly destroyed, and tens of thousands of people left without power.
While ACS disaster response teams have not yet been deployed, they have been active in preparation for response. "Our ACS conference directors have spent many hours connecting with members of the disaster response community, including the American Red Cross, as we determine what the needs ACS might be able to assist," said Lea, sharing that many conference calls have already taken place among different conference ACS teams and state officials.
"Because ACS is nationally known for our expertise in donations management and warehousing, many of the states have requested our teams respond in this fashion.  While this is one area of help that we can bring, many of our conferences have begun to offer other ways of assisting, from mobile distribution of goods to debris removal," Lea explained.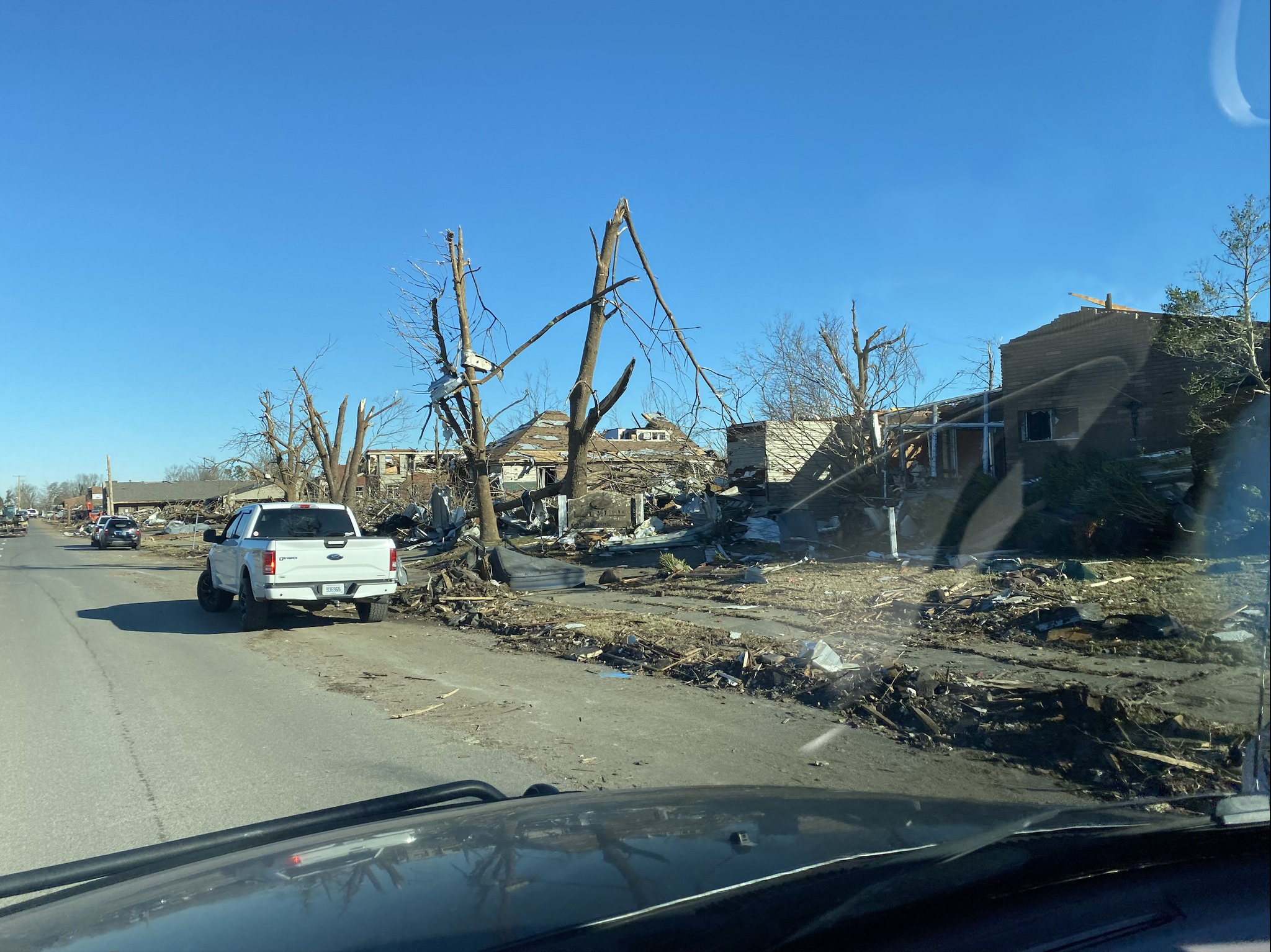 Lea shared that, as of December 14, the following conferences currently await placing boots on the ground while the search and rescue efforts for those that might still be trapped in rubble:
South Central Conference - Lillie Buckingham and Barbara Barnes prepare to deploy warehouse teams in Kentucky and Tennessee as needed

Kentucky-Tennessee Conference- Mike Hewitt, the conference's vice president for administration, is soliciting help from his local churches in the Kentucky area to assist with debris removal and possibly a warehouse management team

Arkansas-Louisiana Conference - Lavida Whitson is forming multiple teams that will deliver goods throughout the affected area in Arkansas

In addition to the above-mentioned conferences, Debra Davis Moody in the Lake Region Conference, has been contacted. That team will assess the need within Illinois, where tornadoes also touched down, to determine how they might assist with recovery efforts taking place there.
"Many have reached out with the desire to know how they can also assist these efforts," added Lea. "Because the recovery effort is so new, a needs list has not yet been completed, but this information will be shared as soon as local authorities provide this information. For now, we consistently say '"cash" is best' and we encourage members to pray for those impacted and those who will administer help."
Visit the Adventist Community Services website for updates and to donate.