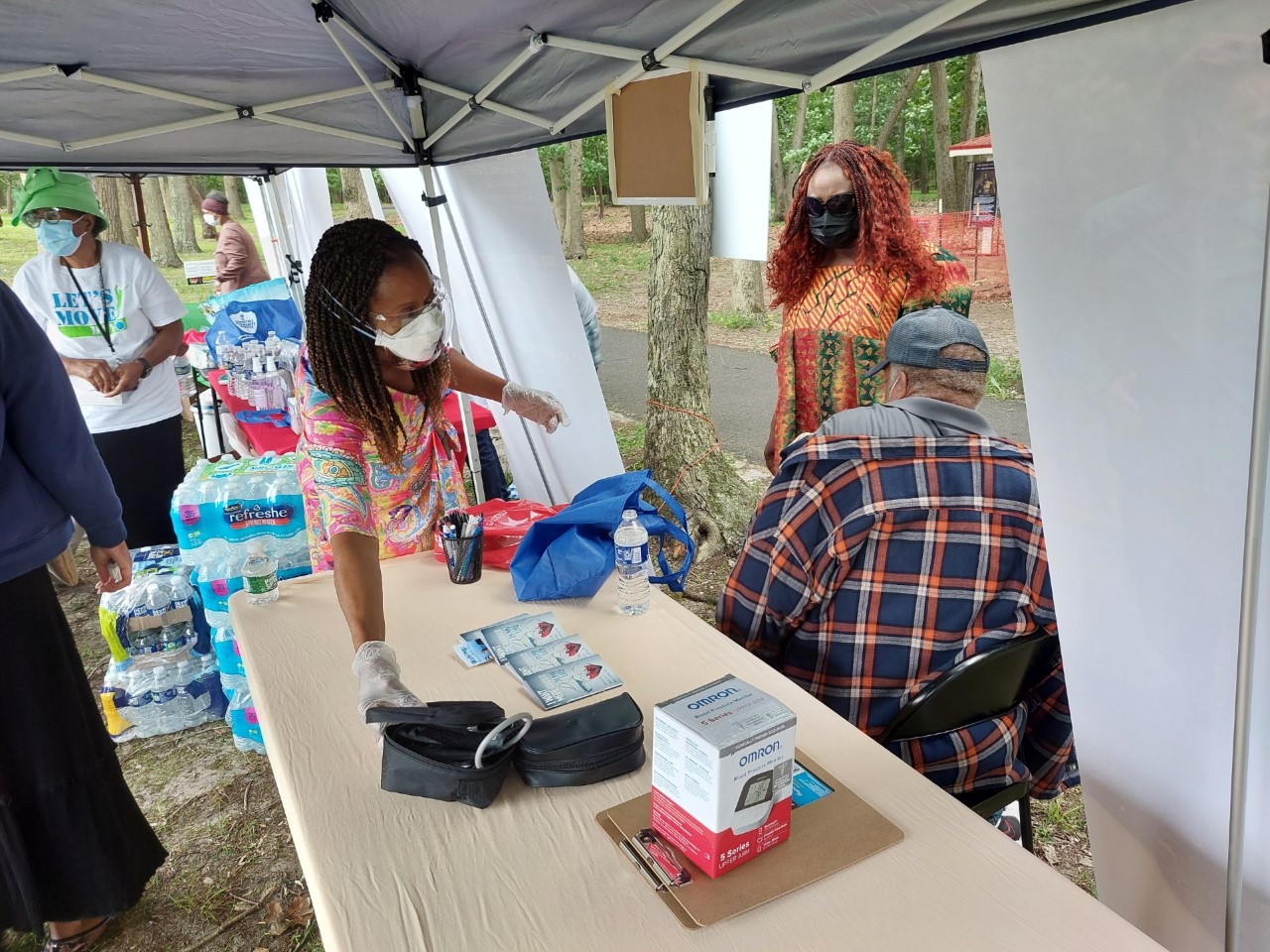 The Township of Willingboro, New Jersey, invited the Willingboro Seventh-day Adventist Church to participate in the town's second annual Juneteenth Festival on June 18, 2022. Marilyn Bell, director of communication/event coordinator for the festival, was pleased with the church's participation in 2021, telling them that the church received rave reviews.
Juneteenth is an important day in U.S. history. It marks the anniversary of the announcement of General Order No. 3 by Union Army General Gordon Granger on June 19, 1865, when enslaved people in Texas were officially proclaimed free. Since then it has been observed annually nationwide as the emancipation of enslaved African Americans.
In 2021 the Willingboro church was invited to participate in the township's first annual Juneteenth Day Festival. Members were delighted for this invitation, but reluctant to participate in this celebration on the Sabbath. They prayed about the matter and sought the counsel of Bruce Banner, Willingboro church pastor, along with James Black, former North American Division Prayer Ministries director, and others. "We were reminded that Jesus Himself did good on the Sabbath. We now welcomed this wonderful opportunity to do likewise," said one church member.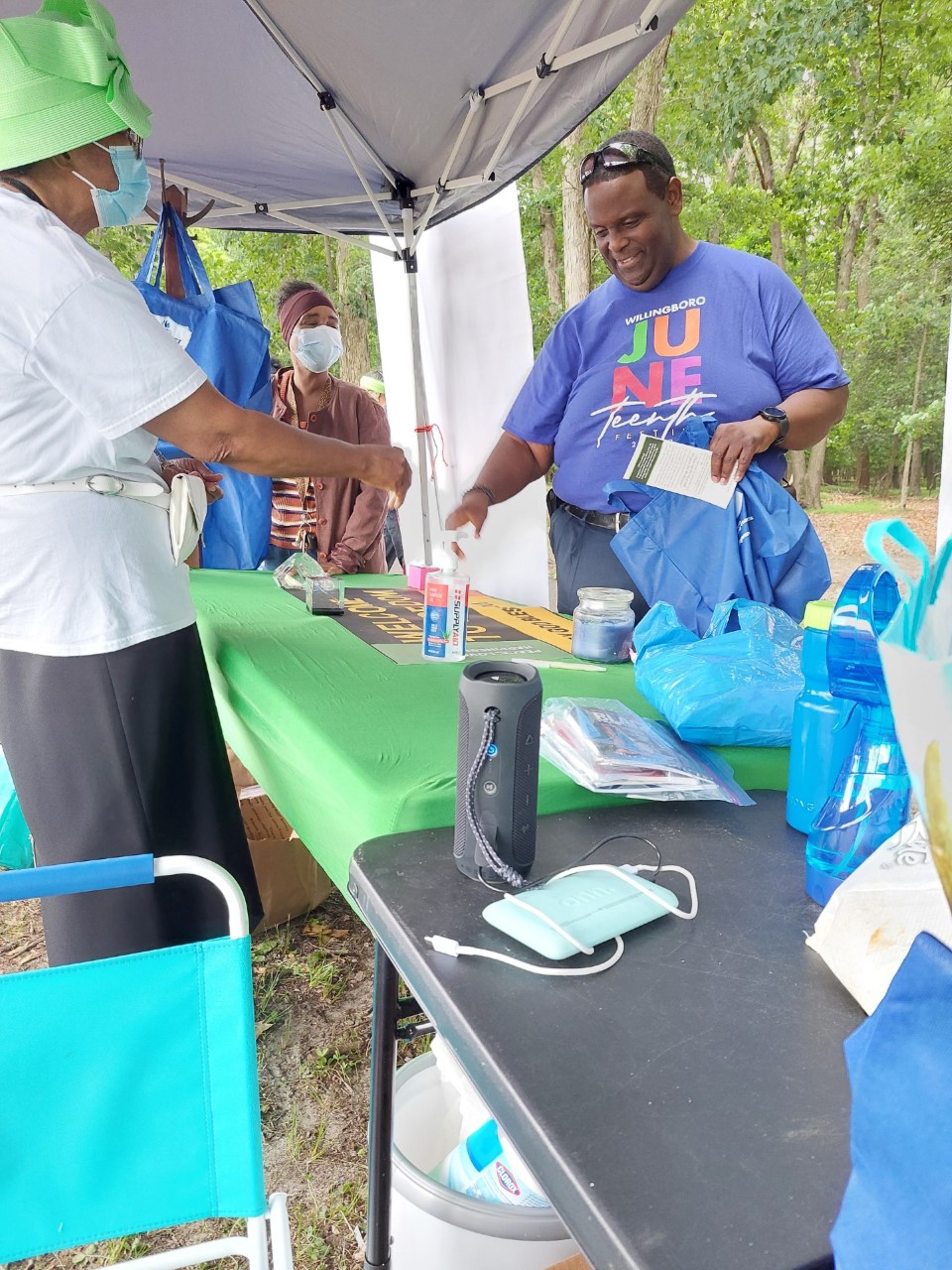 The church was asked to provide the same services in 2022 as they did in 2021. This included the promotion of the laws of health, such as nutrition, exercise, and water. "We were strategically stationed at the completion of the Freedom Trail. As the participants exited the Freedom Trail they saw our Welcome to Freedom Sign," shared a church member. Participants were then warmly welcomed to freedom by Beulah Williams, Willingboro church's Personal Ministries director. Williams reminded them that "our freedom was borne on the backs of our forefathers who suffered greatly to enable us to enjoy now our fragile democracy which could be lost at any moment." Williams also encouraged them to accept the permanent freedom that Jesus lovingly and freely offers to all.
After greeting and "welcoming residents to freedom," members offered participants free blood pressure screenings, bottles of water, fresh fruits/nutritious snacks, Food Bank of South Jersey COVID-19 masks, ADRA coin banks, and health information.
Willingboro church members also gifted residents with ADRA and Adventist Community Services reusable tote bags, stuffed with a variety of reading materials such as Ellen G White's Steps to Christ, the Signs of the Times tract "Love Letter from Jesus," and the pocket-sized outreach book Black From the Past by Carl McRoy, NAD Literature Ministries director. "This wonderful little book was very fitting for this historic occasion. It was enthusiastically received," said Williams. Many people requested a second or third copy for a family member or friend.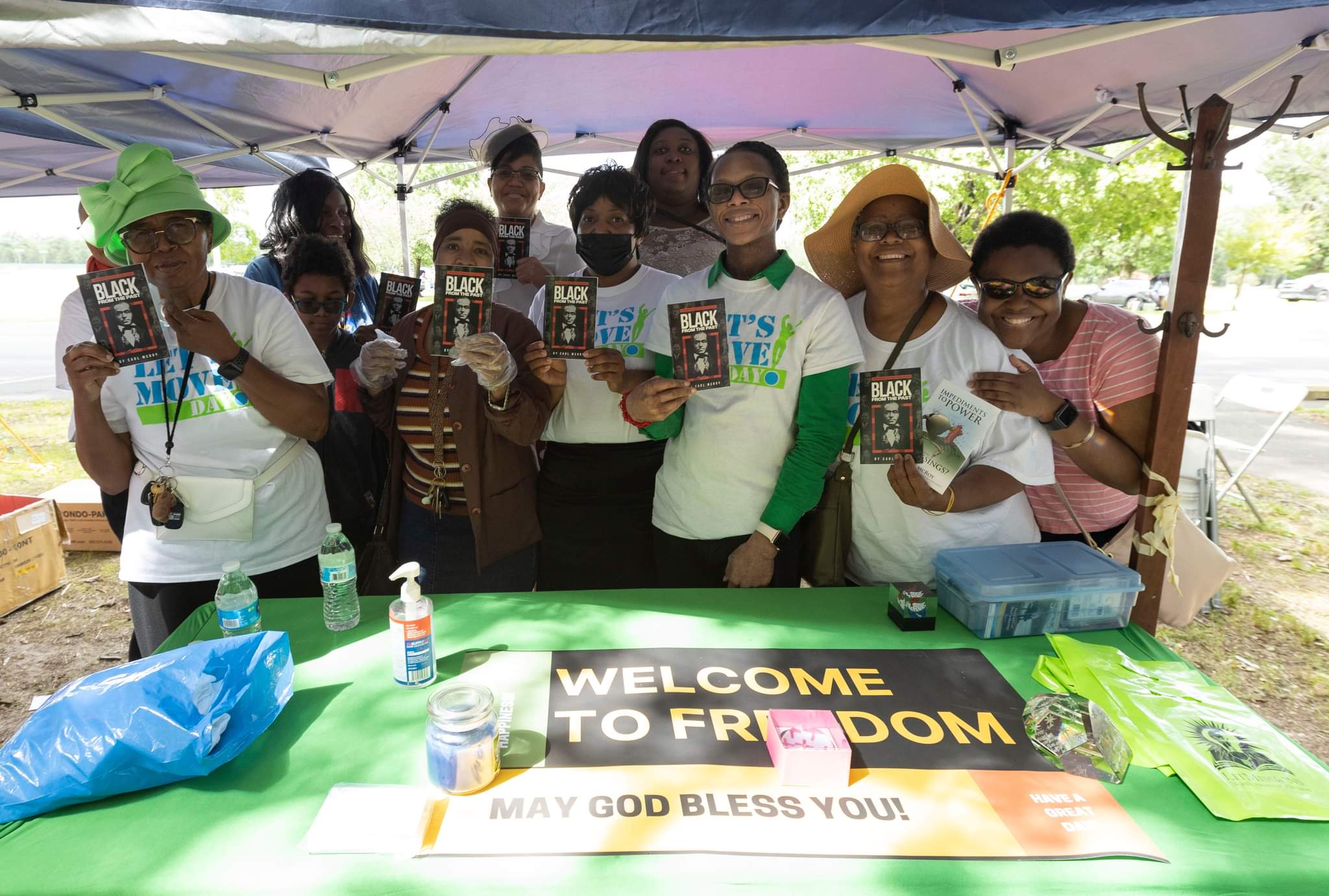 Members shared that the interaction with the participants was exciting and rewarding, saying that they were able to dialogue and share their faith with dignitaries and local residents, including State Senator Troy Singleton, Willingboro Councilwoman Rebecca Perrone, and Willingboro Township Manager Dwayne Harris. Many people asked the participating church members where the church was located, signifying they wanted to visit.
One woman who attended the Juneteenth event already reconnected with the church through its "Back to School Giveaway" and is looking forward to the church's fourth annual health fair. The Willingboro members know their mission of "serving the community with love and compassion" is accomplished one person at a time.
— Terrina Williams is a member of the Willingboro Seventh-day Adventist Church.