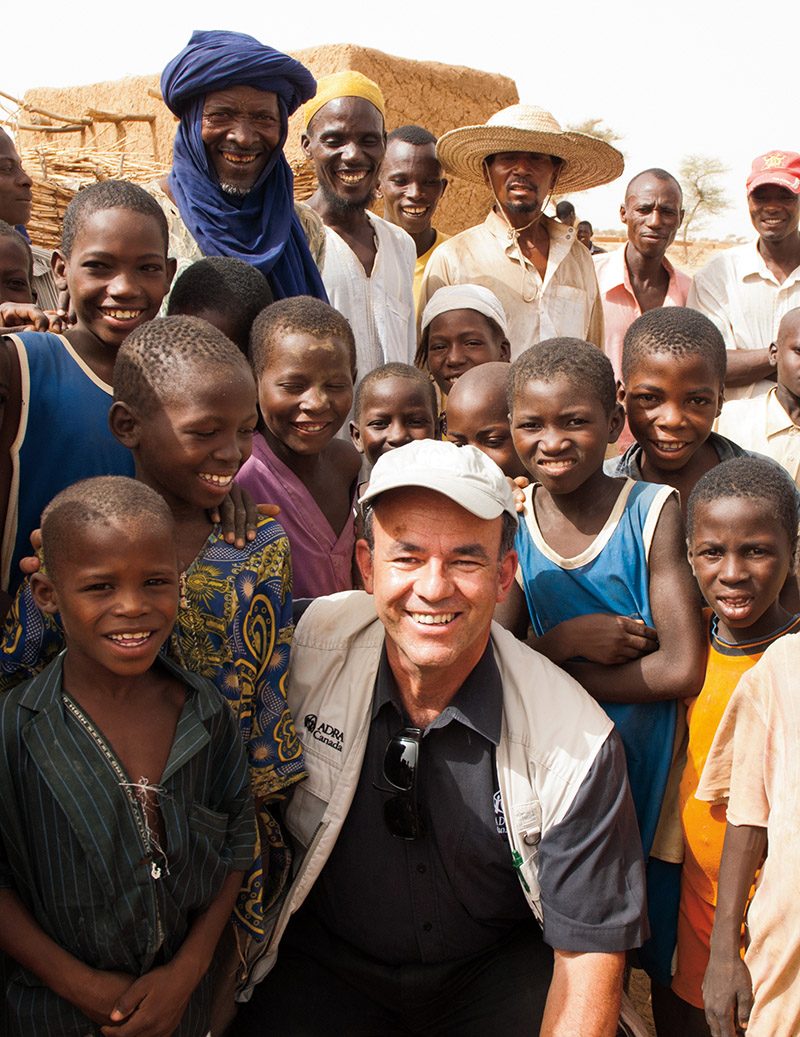 ADRA Canada announces the retirement of Executive Director James Astleford on Jan. 1, 2018, after 14 years of service in various capacities, including that of executive director.
Prior to taking his role as executive director, Astleford served in ADRA Canada's Programs Department, as donor relations director, and as assistant to the executive director. His time with ADRA Canada was marked by innovation and expansion.
Astleford brought extensive international experience and contacts to his various roles at ADRA Canada, having previously served in ADRA India, ADRA Nepal, ADRA Philippines, and ADRA Sudan. During his years of service, he worked with great energy to further ADRA Canada's effectiveness in humanitarian projects and to increase the respect of its donors and partners. His presence and involvement will be missed most by those who worked closely with him.
With appreciation, ADRA Canada extends its best wishes to James Astleford as he pursues his plans for the future.
— Announcement supplied by ADRA Canada