On Sept. 28, 2022, Florida's Gulf Coast was devastated by Hurricane Ian, a category 4 storm. With a death toll of at least 119,1 Ian is Florida's deadliest hurricane since 1935.2 Fierce winds up to 155 mph, torrential rain, and a storm surge as high as 15 feet left homes, businesses, roads, bridges, and other infrastructure in shambles. Ian began as a tropical storm in the Caribbean on Sept. 23, picking up speed before hitting the southeast United States; among the hardest-hit areas were Fort Myers, Captiva, and Sanibel Island in Florida.3
When Hurricane Ian hit, Adventist Community Services Disaster Response (ACS DR) quickly obtained a warehouse at Fort Myers in partnership with the state of Florida. They also worked with the Federal Emergency Management Agency (FEMA) and Red Cross to operate the warehouse. Since Oct. 11, the Fort Myers warehouse has received goods from all over the world, from individual donors and businesses like Walmart and Home Depot, through its state partnership. "It's been a blessing. The state government and everyone in the area have been wonderful," said the NAD's ACS DR director, W. Derrick Lea.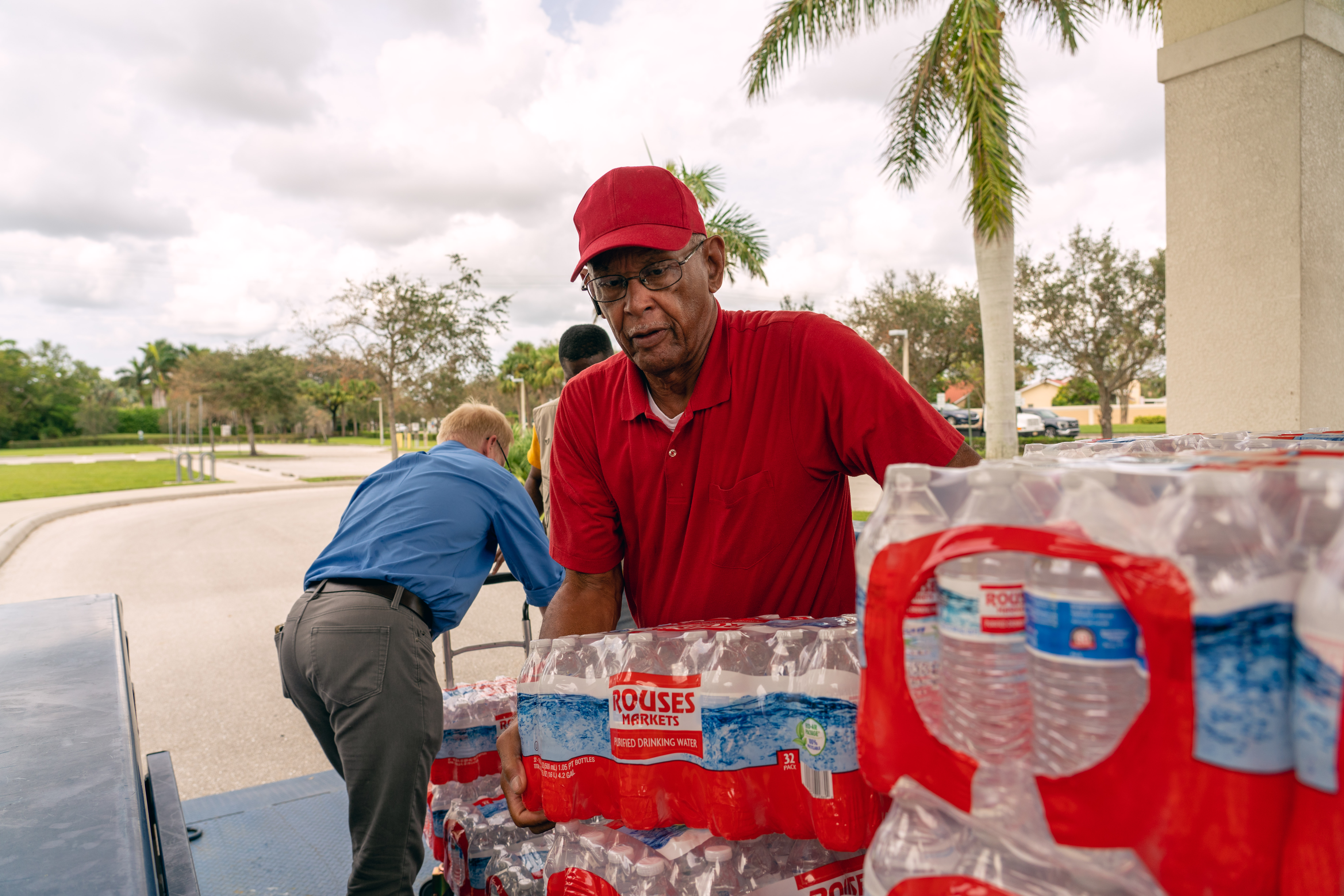 Local church entities also joined forces to assist. The Southeastern and Florida Conferences prepared the Fort Myers warehouse, then another in Coral Springs, Florida, to receive donations. Amazon offered the Coral Springs site a 210,000-square-foot facility because, at 62,000 square feet, the Fort Myers warehouse was too small. The South-Central Conference agreed to support the warehouses on-site. Finally, the Carolina and South Atlantic conferences were part of the planning process for this disaster relief effort. "It's this collaborative spirit that strengthens ACS around the NAD and enables us to continue to be one of the most respected organizations operating in donations management," said Lea.
ACS DR also oversaw the set-up of distribution sites at churches within the Southeastern and Florida conferences and provided delivery trucks. Lea, along with Southern Union Conference's ACS DR director Lynell LaMountain, visited different sites, where they delivered food and water.
ACS leaders are grateful for faithful volunteers like Robert Ferguson, a member of the Punta Gorda Seventh-day Adventist Church, without whom their disaster relief efforts would flounder. Ferguson explained his motivation as: "It is always good to do what God wants you to do. He set the example of looking out for others. A lot of us have been negatively impacted by Ian, and I see people suffering. [Volunteering] is the only way I can reach out and show them some of what Christ wants me to show them."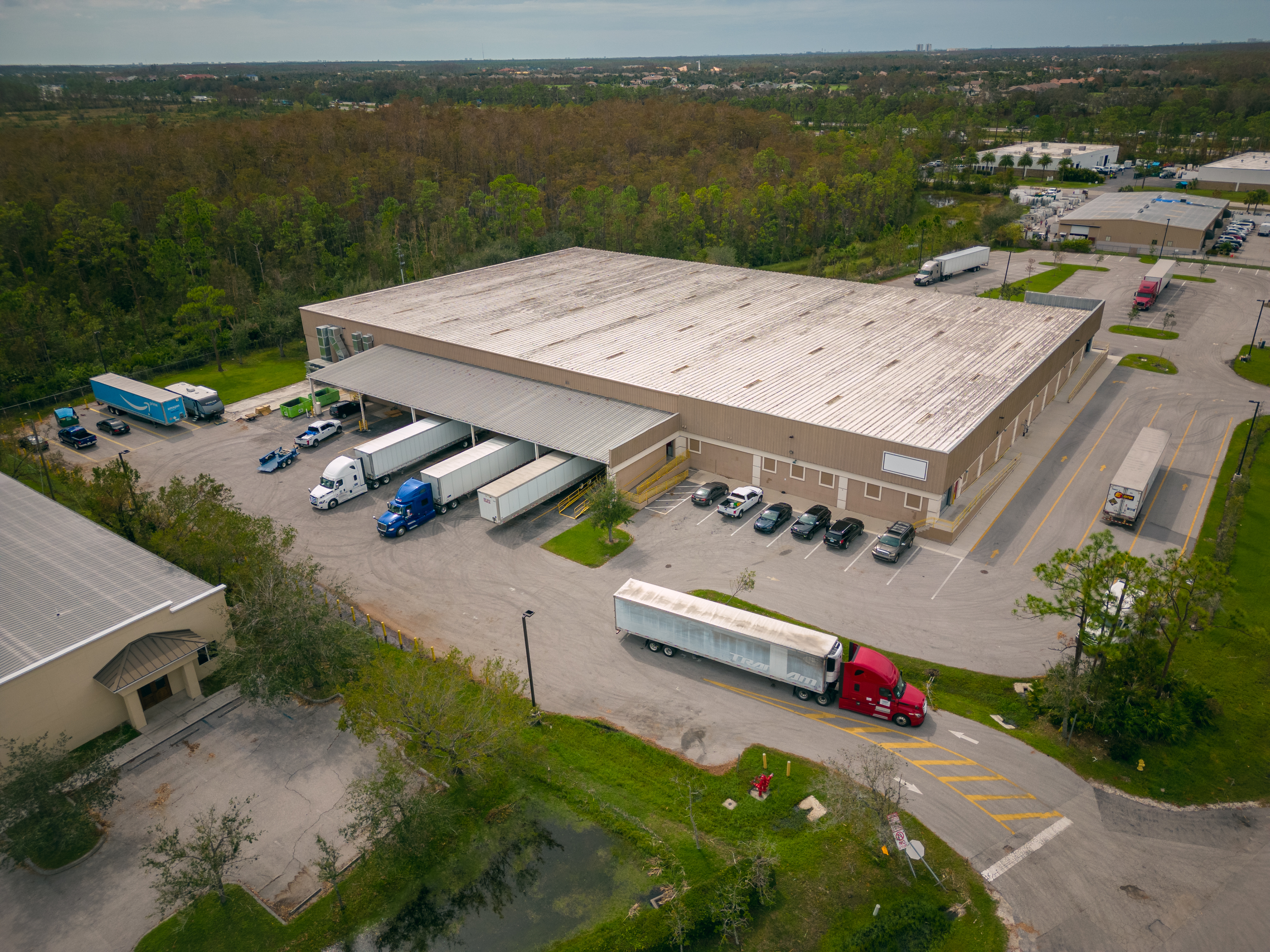 While this work continued, in mid-October, more than 50 individuals arrived in Pompano Beach, Florida, for a weekend of disaster relief training from Lea, Bob Mitchell, Potomac Conference ACS DR director, and Ryan Amos, a pastor in the Florida Conference. "The deployment of teams under 100 miles away has created a sense of purpose in the classrooms, as most realize this preparedness activity can lead to them being able to serve in the future," Lea stated.
ACS DR's work also gained the notice of other entities, including the White House, which asked if ACS could help Dunbar, an area of Fort Myers overlooked in recovery efforts.
ACS plans to help in Fort Myers for nine months to a year, with 10 distribution sites across the state in total. "These sites will give our ACS teams and members an opportunity to have direct contact with those affected in the community and [demonstrate] Christ's love in action," said Lea.
If you wish to support efforts, cash donations are always the preferred method of donation. Click here to donate.
1 https://www.npr.org/2022/10/08/1127501943/hurricane-ian-florida-delayed-evacuations-lee-county
2 https://www.washingtonpost.com/nation/2022/10/05/hurricane-ian-florida-victims/
3 https://abcnews.go.com/US/sanibel-island-lee-county-facing-impacts-hurricane-ian/story?id=90698639