Due to COVID-19, these events may have been canceled/postponed. Please check with the local conference for cancelations or postponement details.
Remembering Gethsemane is the theme for 2021 Idaho Conference Camp Meeting, June 8 - 12, 2021. Pastor Lee Venden is our evening and Sabbath morning speaker. Robert Costa from It Is Written is the Hispanic speaker.
Click image to enlarge.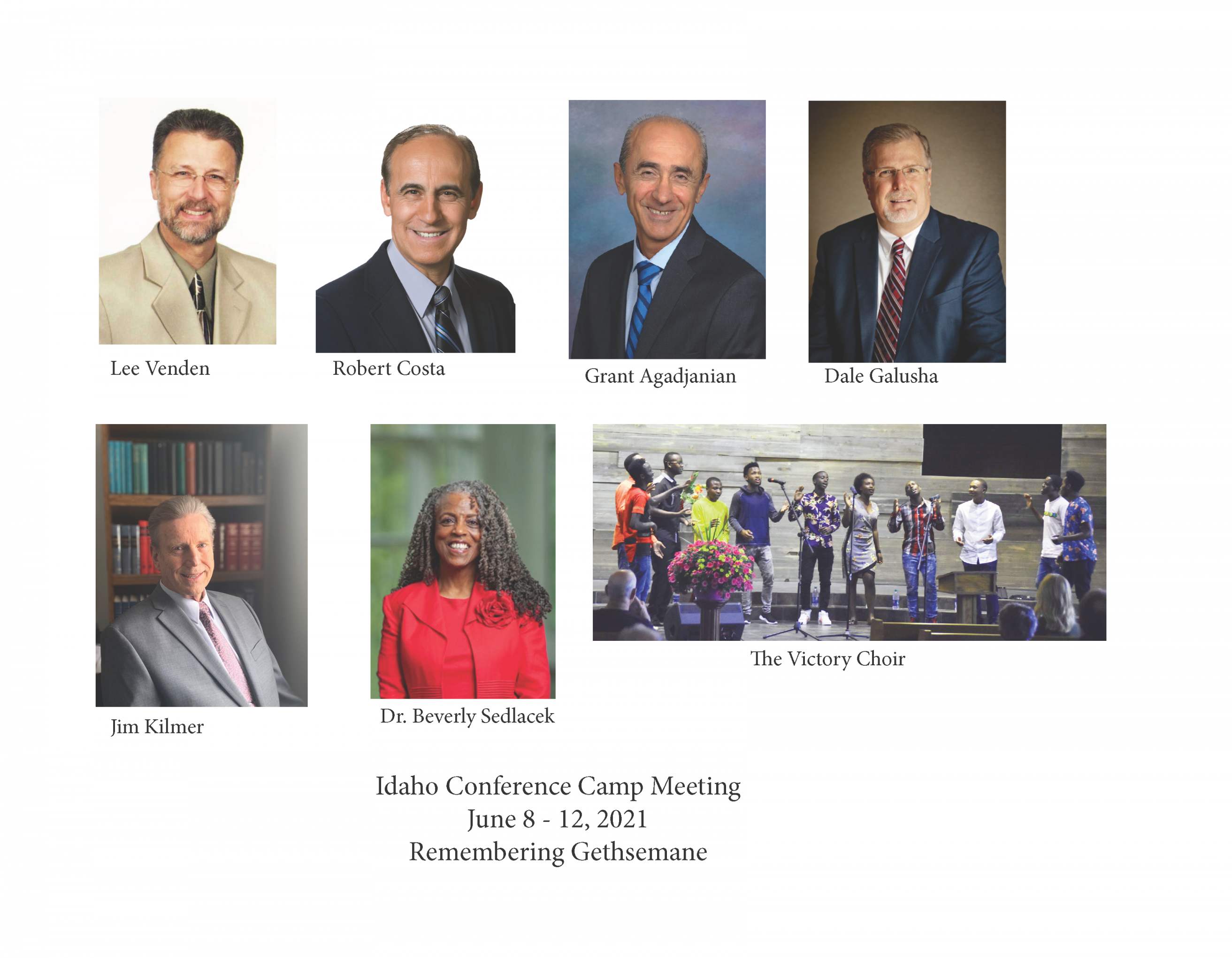 ---