Together in Mission
The North American Division Strategic Focus
The NAD's strategic focus "Together in Mission" incorporates the General Conference theme "I Will Go," with special divisional emphasis on media, multiplying, and mentorship.
Click here to learn more
News & Events
After years of prayerful planning, more than 338 evangelistic meetings are being held right now across the state of Texas, as well as in parts of Oklahoma. The Southwestern Union Conference, Adventist World Radio (AWR), the Texas Conference, the Southwest Region Conference, and the Oklahoma Conference — including dedicated pastors and church members across those states — have come together to make this massive event happen.
Charles Edward Bradford, first president of the Seventh-day Adventist Church in North America (NAD), passed away on Thursday, September 9, 2021, in Huntsville, Alabama, after more than half a century of ministry. He was 96. Not only was Bradford the first NAD president, serving as leader of the fledgling division, he was the first African American to serve in that role.
This month, the dean of Southern Adventist University's School of Nursing was honored by the Champions of Health Care program for her volunteer efforts. Holly Gadd, Ph.D., chair of Southern's AdventHealth Nursing Education, was selected by the Chattanooga and Hamilton County Medical Society to receive the 2021 Health Care Volunteer Award.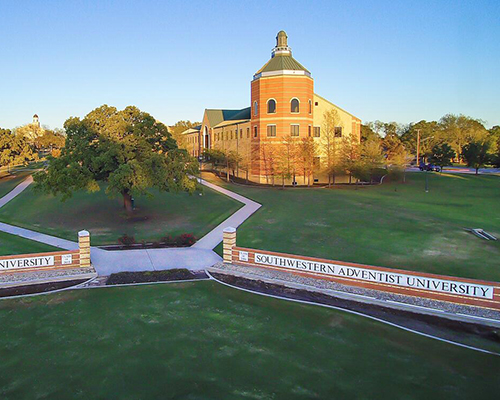 U.S. News & World Report continues to rank Southwestern Adventist University (SWAU) as a top institution. Ranked once again as No. 2 for social mobility within the Regional Colleges West ranking, SWAU continues to stand out amongst top performing colleges and universities in the United States.
NAD Newspoints E-Newsletter
The North American Division has put together a series of links to offer guidance about vaccines from national and international health organizations, the General Conference, and healthcare experts — with the COVID-19 vaccine highlighted in particular. Also included are practical articles, NAD statements, and more.
North American Division Interactive Map