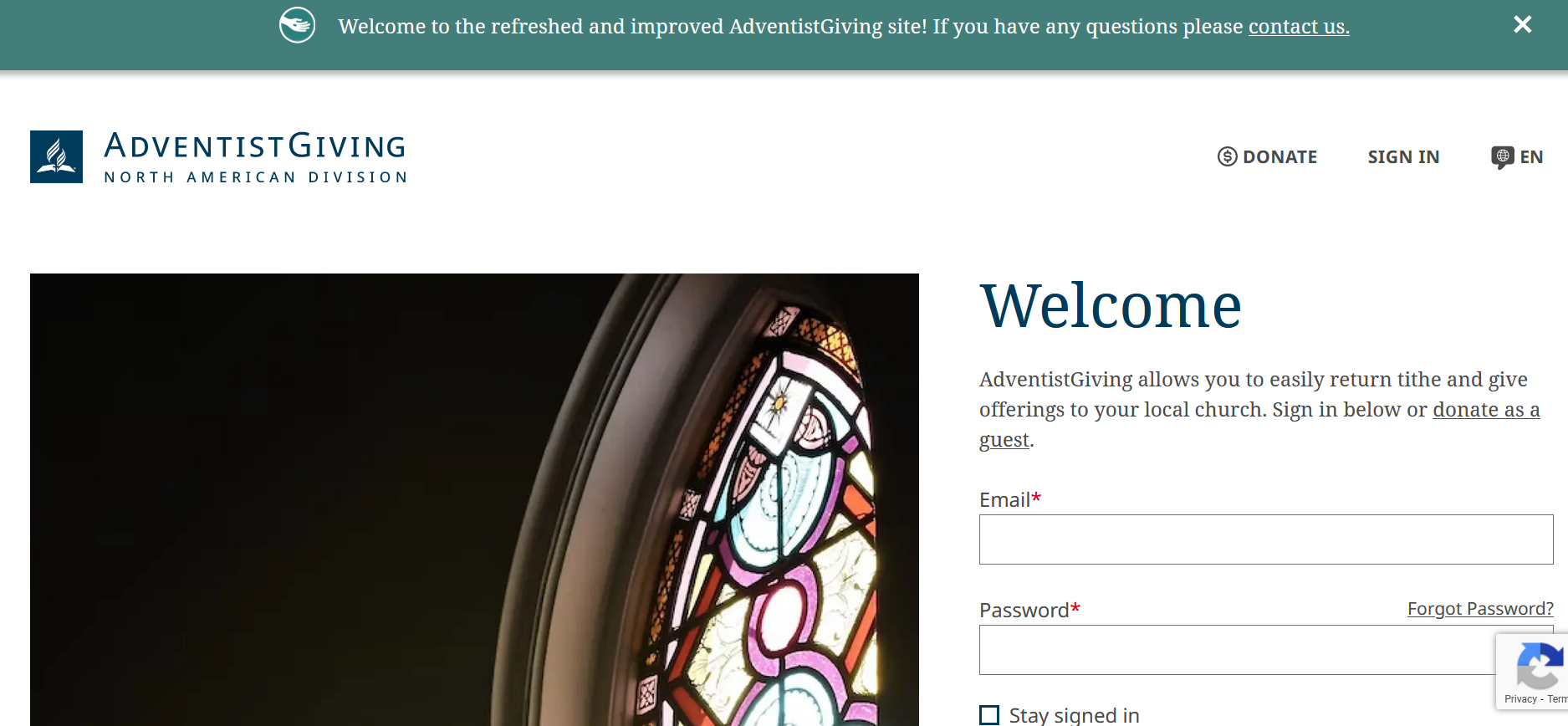 When church buildings in the North American Division (NAD) closed due to COVID-19 in 2020, ministry did not end but successfully pivoted online. And thanks to God's blessings and church members' generosity — and the AdventistGiving platform — giving across the division did not decline, as expected. Rather, tithes and offerings have increased over the last few years of instability and uncertainty.
In 2023, online giving is still going strong, and the NAD's treasury department is pleased to announce that a new and improved version of AdventistGiving is coming later this month to https://adventistgiving.org.
The upgraded site features a more modern design, including color photos representing different aspects of stewardship, and is more user-friendly. For instance, the sign-in/create account section is central, whereas the previous version first prompted users to select their church via a search bar. As with the current site, it offers English, French, and Spanish language options. Finally, the new site is mobile-friendly and works equally well on computers and mobile devices.
Content-wise, the new AdventistGiving has added a comprehensive, yet straightforward educational section on tithes, offerings, and stewardship in general. There, users will find answers to questions such as:
What are tithe and offerings?

Why give (with biblical examples)?

How much should we give?

Where does the money go?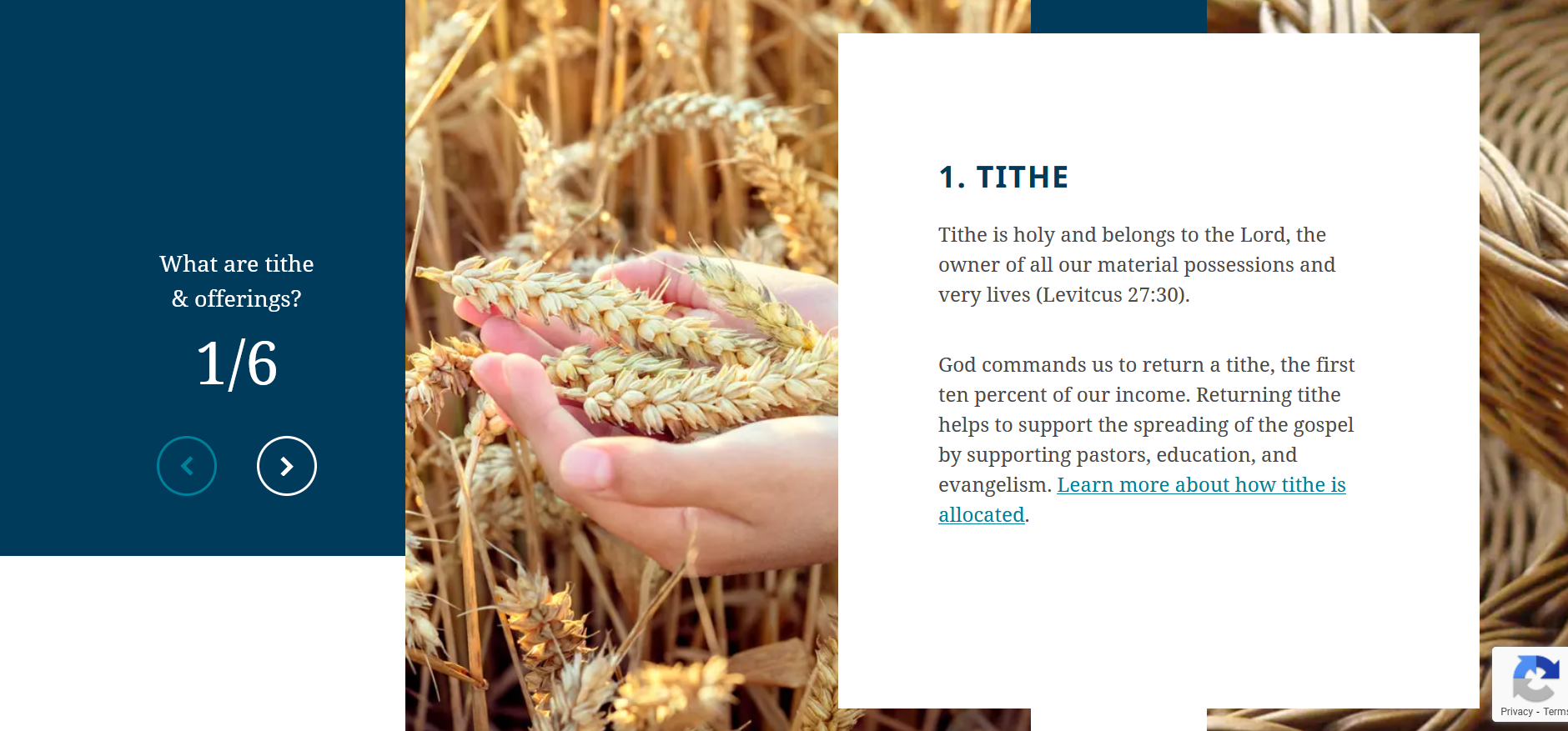 The new site also informs users of the offering of the week and notes the three areas the NAD focuses on for offerings — local offerings, conference/union offerings, and world offerings.
"AdventistGiving was a godsend throughout the pandemic, a way to continue acknowledging that God provides everything we have through our giving," said NAD treasurer Randy Robinson. "The updated version of the site makes it even simpler to give tithes and offerings online. We're so blessed with this mechanism that God helped us establish even before we knew how much we would need it. Thank you to the NAD's amazing information and technology services (ITS) team for making a great tool even better!"
For more information or assistance, contact Help@AdventistGiving.org.