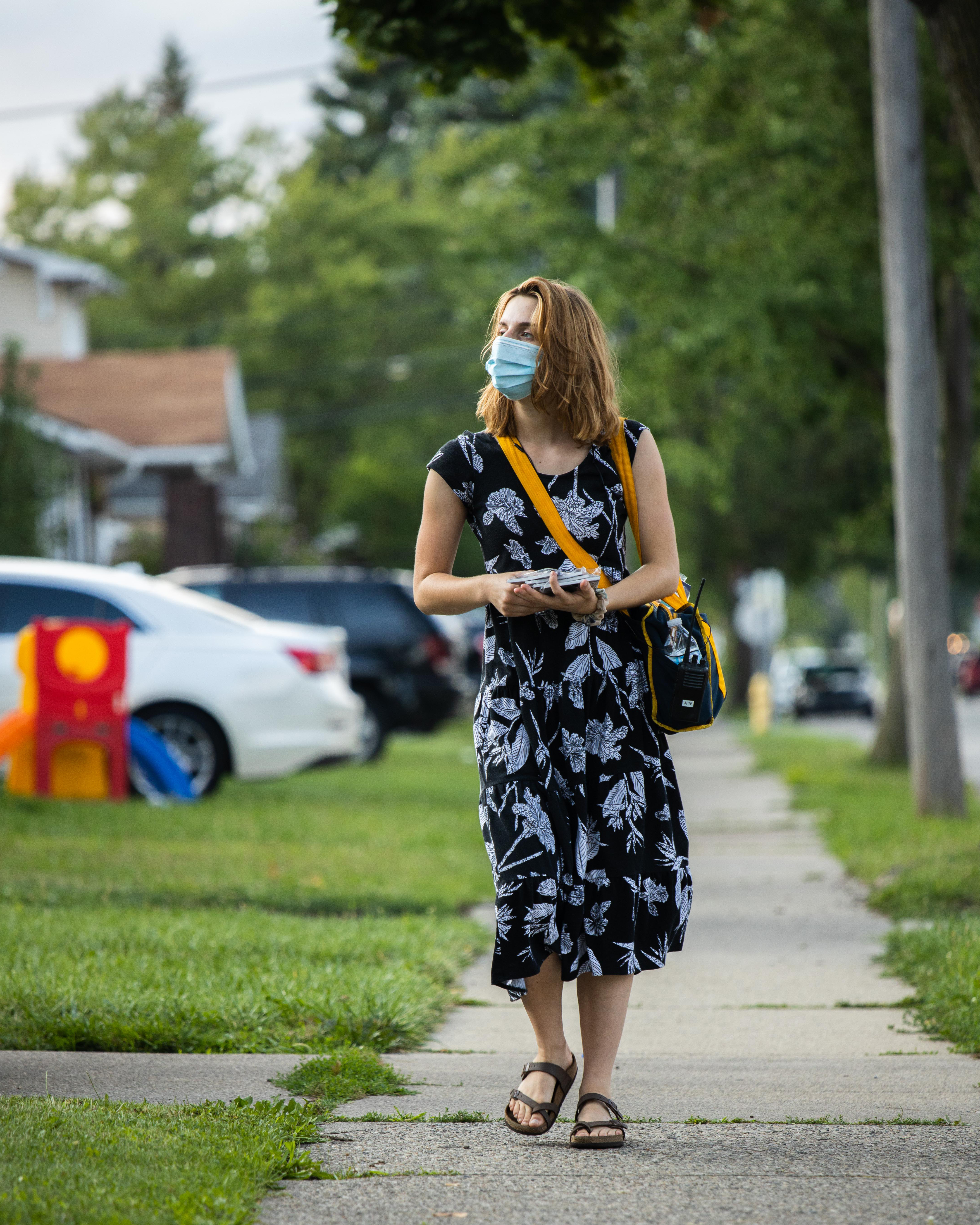 Since July 6, 2020, the Michigan Conference has sponsored a youth outreach effort that ministers to the largest population of Arab Americans in the U.S. ­ – the city of Dearborn, of the greater Detroit region. Through "Hope 2020," 32 youth and young adults between the ages of 15 and 25 from the Michigan Youth Rush literature evangelism ministry have received training on how to fundraise for mission work and conduct door-to-door literature distribution while exercising precautionary measures regarding COVID-19.
Dearborn is home to nearly 100,000 Arab Americans. The boom of the auto industry in the early 20th century with the Ford Motor Company, which has its headquarters in this metropolis, first drew Arab immigrants to the region. From there, immigrants from Middle Eastern countries experiencing wars and civil unrest – Lebanon, Iraq, Yemen, and Syria – have been drawn to Dearborn and the surrounding area due to the vast network of faith communities, immigration services, and the sub-economy that has been created by Arab Americans over the years. There are more than 11,000 small businesses owned by Arab Americans in the region that have employed more than 170,000 people, according to the Arab Community Center for Economic and Social Services (ACCESS).
This prompted literature ministries leaders to brainstorm ways to engage with the uniquely diverse community. They recognized this as an opportunity to reach the Middle East. Many residents have strong ties to relatives and loved ones who still live in the region.
"At first I asked, 'What is the conference doing?' then I said to myself, What am I doing? I can't just focus on what others are not doing. I'm a church leader. I can and should do something," said Kamil Metz, director of literature ministries of the Michigan Conference. This was the catalyst for Hope 2020.
"We set a goal to reach 10,000 homes in Dearborn with 10,000 sharing books and 50,000 "Arabic Balance Living" tracts. We are thrilled to have reached that goal within a month," said Metz.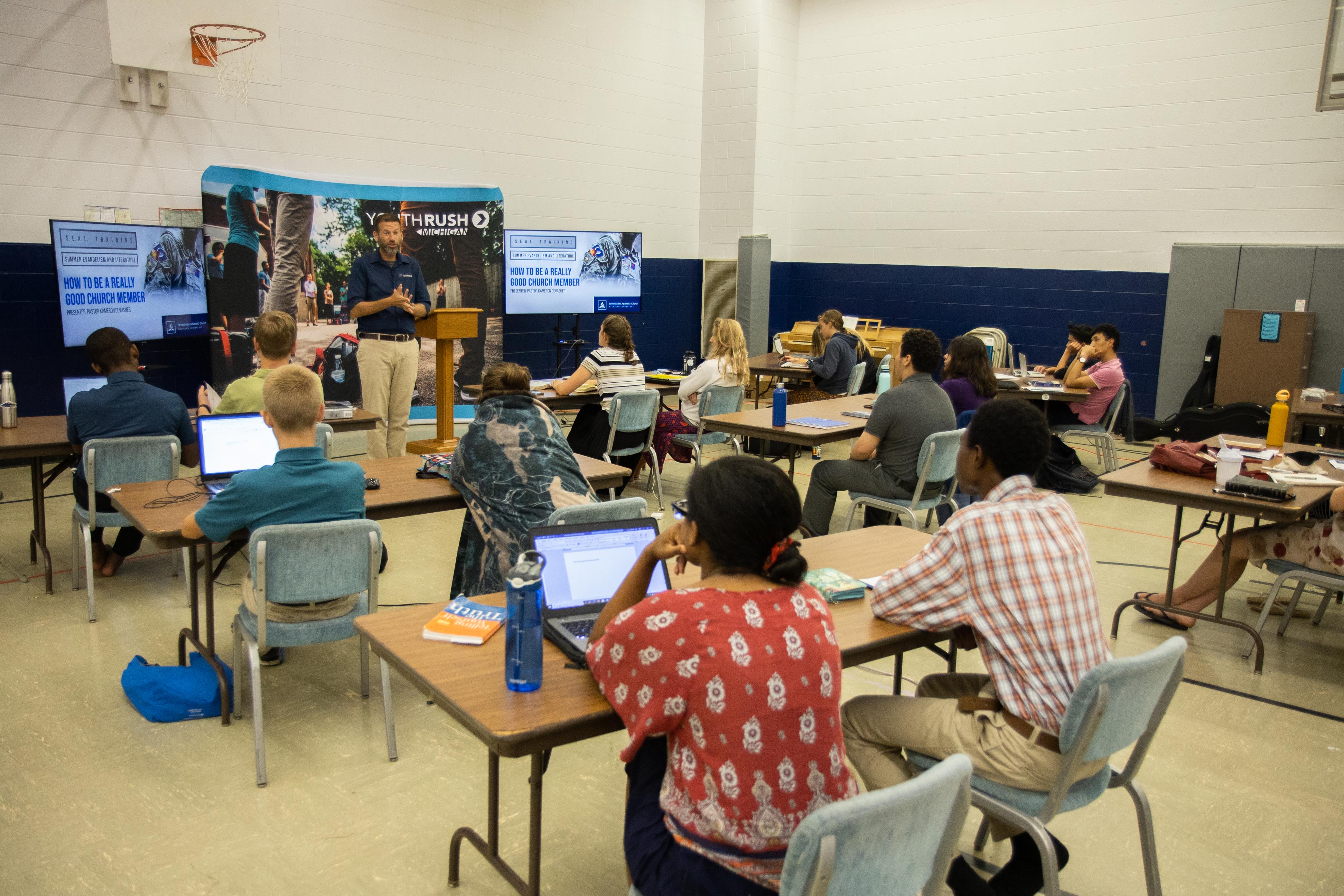 The summer program also served as an opportunity to fuel the youth's spiritual lives through "SEAL Training"– Summer Evangelism and Literature, which ends August 6, 2020.
"In collaboration with the Sabbath School and Personal Ministries departments of the Michigan Conference we presented special training on how young people could get the most out of their devotional lives, know God's will, make friends for God, get and give Bible studies," said Metz. "Our young people used their phones to reach out to their family, friends, and church members to invite them to join them in the mission [by donating to the initiative]. We praise God for all those who were able to support this mission project." Fifty percent of the funds each of the youth raised goes toward school tuition, while the remaining percentage is used to pay for the literature for distribution.
In addition to the Arab-focused literature shared throughout Dearborn, the youth also distributed 40,000 "Story of Hope" books, 30,000 "COVID-19" GLOW tracts, and 10,000 "Hope for Families" GLOW tracts.
The youth are housed in a local school along with leaders conducting the program and receive daily health screenings and temperature checks. They also wear masks and practice social distancing when going out into communities.
"Unexpected challenges were faced, and yet we praise God that He still allowed us to engage our young people in ministry training and in making a real difference," said Metz. "By God's grace, 130,000 pieces of literature were distributed this summer."