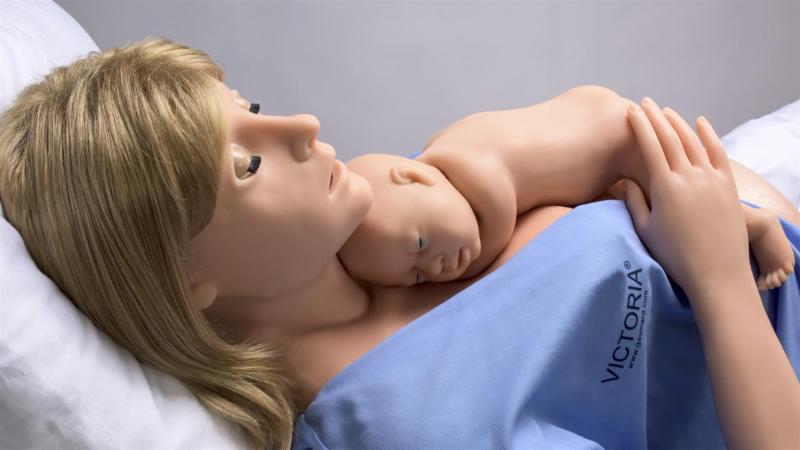 Washington Adventist University has been selected by the Maryland Clinical Simulation Resource Consortium (MCSRC) to receive a 2018 Equipment & Materials Award in the amount of $248, 565.94. The award is for the acquisition of three medical simulation mannequins to be used in WAU's nursing instruction programs.
The mannequins include VICTORIA, an advanced birthing simulator. WAU's VICTORIA model will include a deep-vein Thrombosis leg option to enhance WAU nursing students' preparation for this common but dangerous pregnancy complication. The award also includes a SimBaby MK II Tetherless Mannequin and Nursing Anne Simulator which will enable students to practice a wide range of competencies.
"We're pleased you're committed to improving simulation education for your students, faculty, and staff," said Monique Davis, Ph.D., MCSRC Director, and her team, thanking WAU for participating in the application process. "MCSRC is honored to support your resource needs," Dr. Davis added.
"We are excited about the MCSRC's recognition of WAU's fully accredited nursing programs, and the opportunity this award affords us to enhance our world-class instruction," said Cheryl H. Kisunzu, Ph.D., MSN, FNP, RN, Provost and Interim Director of Nursing.
WAU President Weymouth Spence, Ed.D., R.T. added, "The MCSRC's confidence in our nursing program is well placed, and their contribution to teaching and learning excellence at Washington Adventist University is most welcome!
Washington Adventist University is Montgomery County's only four-year private college. Part of the Seventh-day Adventist system of higher education, Washington Adventist University has been educating college students since 1904 on a 19-acre campus in suburban Takoma Park, Maryland, close to the nation's capital. Approximately 1,100 students of all faiths participate in the university's eight graduate and 42 undergraduate programs. The 2018 edition of U.S. News & World Report ranked Washington Adventist University among the best regional colleges in the north. 
— Doug Walker is media contact for Washington Adventist University.