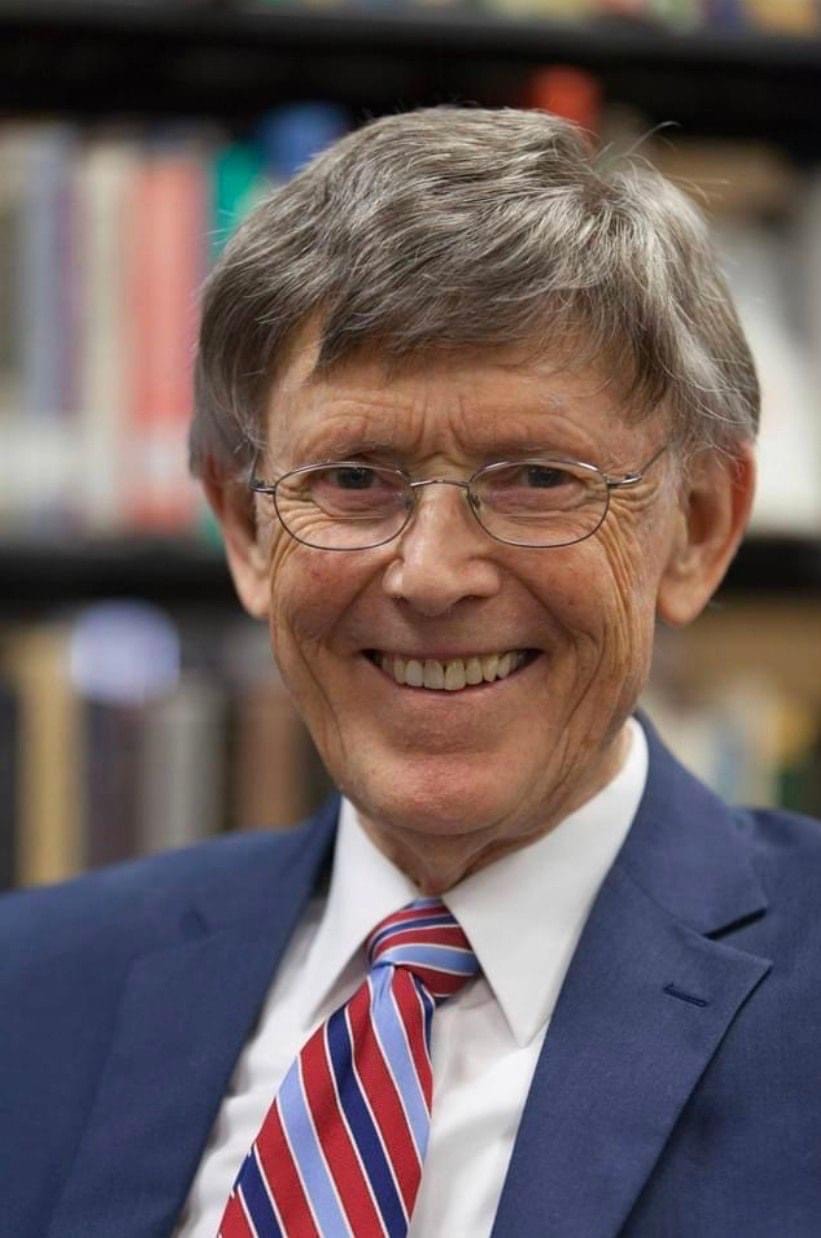 On July 14, 2022, distinguished professor, author, pastor, and scholar Norman R. Gulley passed to his rest. Gulley is probably best known in recent years for his decades of teaching ministry, specifically, his work to train pastors. He was 88.
Gulley grew up in the Stanborough Park Church in Watford, United Kingdom, where he began as a pupil in the secondary school. He went to Southern Missionary College, now Southern Adventist University, in Collegedale, Tennessee, where he graduated in 1955. In 1958 he married Leona, his wife of 64 years, and that same year he began teaching at Madison College in Tennessee while pastoring two churches.
In 1962 the Gulleys went as missionaries to Japan. He headed the theology department of Japan Missionary College, starting a master's program in religion. In 1967 he left on study leave at the University of Edinburough where he eventually completed a Ph.D. in systematic theology. In 1971 the Gulleys went as missionaries to the Philippines. Once again, Gulley worked on developing a master's program. Among those in the first cohort of M.Div. students to graduate was Gordon Christo, who would go on to become an academic and church administrator. "I had taken all of his courses in systematic theology and loved every moment of each class," he wrote, and then added with a grin: "I am sure I was his favorite student."
Among Gulley's accomplishments was the 1978 removal of the Philippine Union College campus from Baesa, a Manila suburb, to Silang, where the Graduate School and Theological Seminary (the precursor to what is today the Adventist International Institute of Advanced Studies or AIIAS) would become, and the current campus of the Adventist University of the Philippines.
In 1978 Gulley returned to his alma mater to teach religion at Southern Missionary College, a position he would hold until his retirement when he would assume the title of research professor. The author of numerous articles and books, in the 1990s he began an ambitious project to produce the first truly scholarly and extensive systematic theology. This magnum opus would become four volumes. His Prolegomena appeared in 2003, followed by God as Trinity (2011), Creation, Christ, and Salvation (2016), and finally, The Church and Last Things (2017).
Dynamic Teacher, Caring Person
Greg A. King, dean of the School of Religion at Southern Adventist University, described four qualities that made Gulley an exemplary teacher. "His love for God, commitment to Scripture, devotion to the church as the body of Christ, and deep care for students showcase his deep desire to help students fulfill God's calling in their lives." Another student and later colleague, Jud Lake, added, "Norman Gulley taught me over a period of four decades as my professor, colleague, and friend, that all theology and practices in the church must be centered on Christ and Him crucified. His Christlikeness, gentle way, and passion for truth, drew generations of students, including myself, into a deeper relationship with God."
"Norman Gulley was a true gentleman and scholar. Among many great contributions, he will be remembered for his pioneering work in systematic theology, which blazed a trail for many other Adventist theologians to follow," said John C. Peckham, Andrews University Theological Seminary professor. "I am profoundly grateful for his work, which is deeply rooted in Scripture, focused on lifting up Christ, and greatly advanced Adventist scholarship."
George W. Reid, in his assessment of Gulley's Prolegomena, described his work as "the first true systematic theology to come from an Adventist hand." His noted his detailed descriptions of the biblical narrative, especially the great controversy, became a helpful framework for explaining biblical doctrines.
As a student of Dr. Gulley, I can share my profound respect and regard for his teaching, friendship, and mentoring through the years. His classes were always some of my favorites, and while he was president of the Adventist Theological Society (1998-2000), he invited me to work with him on several projects. Not only was he a dynamic teacher, but a caring individual. As passionate bibliophiles, we frequently exchanged books. One summer, while I was earning money for school, he let me store my books in his home. Over the years we remained in touch, as he remained a role model for me as an academic who loved to write. I will, as many others, miss him deeply and have renewed hope for the soon return of Jesus, a topic that he was so passionate to write and speak about over his lifetime.
— Michael W. Campbell, Ph.D., is the director for NAD Archives, Statistics & Research.
Gulley is survived by his wife Leona; two daughters and two sons and their spouses; nine grandchildren, three great-grandchildren, and one great-great-grandchild. In lieu of flowers, consider donations to Donations: Southern Adventist University, Department of Religion https://community.e.southern.edu/pages/give-now; or Adventist Community Services https://acsdonate.maxcheckout.com/. A memorial service is being planned.