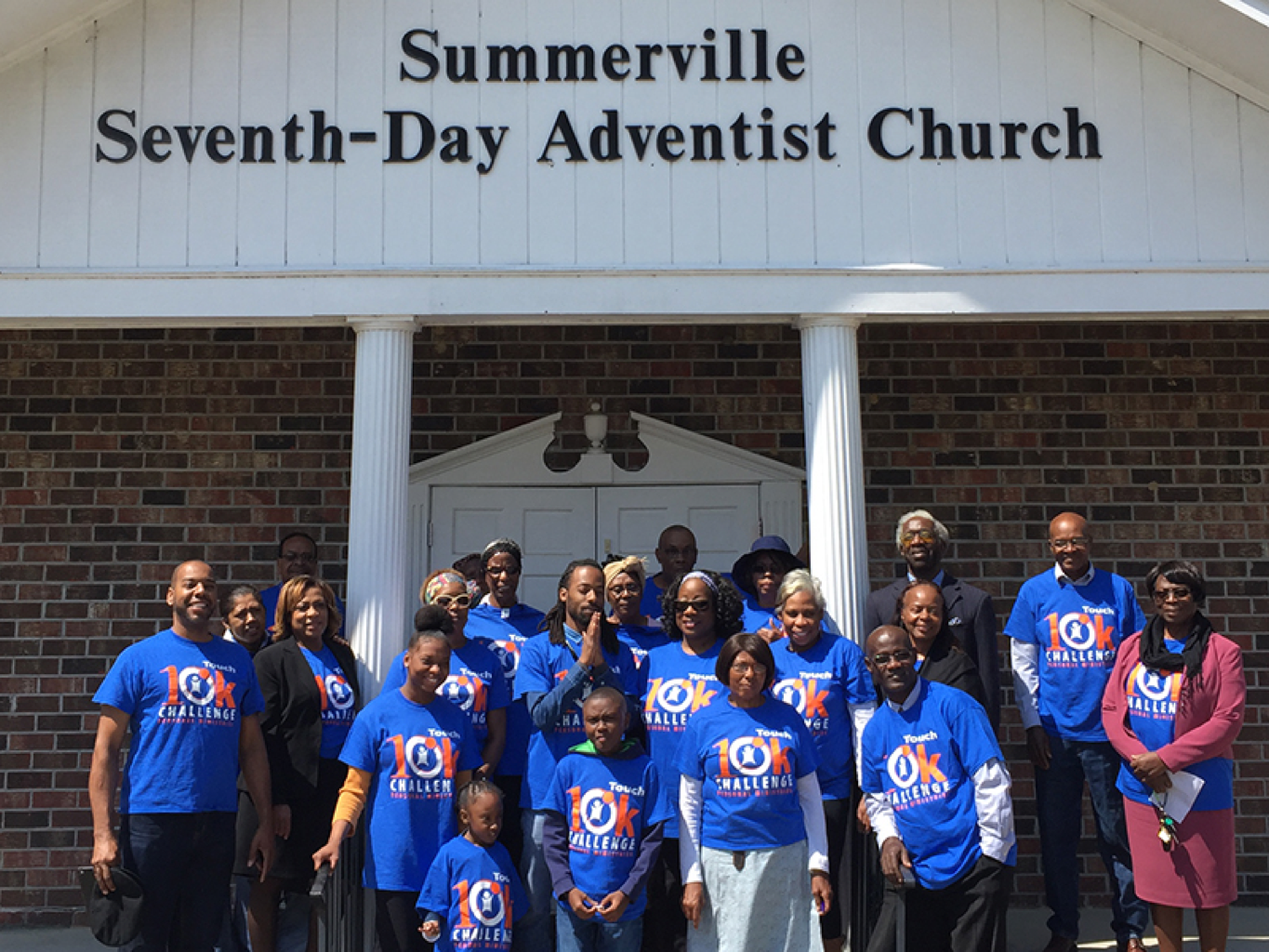 Message magazine is partnering with regional conference Personal Ministries directors and leaders of the Seventh-day Adventist Church in the Touch 10K Challenge to impact the lives of 100,000 people in major cities across the United States. On Sabbath, May 4, 2019, members from Seventh-day Adventist churches will take to the streets in urban areas to touch the lives of people with prayer and a special edition of Message.
"Central to our effort is our desire to meet and touch people with the love of Jesus Christ," says Carmela Monk Crawford, Message editor. "Through this outreach, we hope to create friendships and relationships that will grow." 
The Touch 10K Challenge is an evangelistic outreach modeled by Vandeon Griffin, North American Division's associate director of Youth Ministries, and former Personal Ministries director for the South Central Conference. As a pastor, Griffin led a similar effort in his local church, mobilizing members to make 10,000 connections in both Shelbyville and Gallatin, Tennessee. Two years ago, regional conference administrations voted to support the model division-wide.    
"This year we've upped the ante by seeking to make contact with 100,000 people in just one day — 10,000 in 10 major U.S. cities," Griffin said. The goal for 10 cities has already been surpassed as church leaders and members in 14 cities have signed on, including Atlanta, Birmingham, Houston, Indianapolis, Las Vegas, Los Angeles, Philadelphia, Phoenix, Portland, Reno (NV), Riverside (Calif.), Sacramento, St. Louis and Tucson.
Crawford says that instrumental to the wider participation in this year's Touch 10K Challenge has been Colin Brathwaite, Personal Ministries director for Allegheny East Conference. He and other regional conference and union Personal Ministries directors have been the coordinating force behind the effort, she added. The team includes Leon Bryant (Lake Region), Gary Collins (Central States), Alvin Freeman (South Atlantic), Kennedy Luckett (South Central), Byron Dulan (North Pacific Union) and Virgil Childs (Pacific Union). The effort has also garnered the support of NAD Adult Ministries, and Literature Ministries.
Crawford, Griffin, Braithwaite, and all their partners hope more Adventists will accept the call to go out into the community to pray with people and distribute copies of Message on May 4. "What an opportune time to meet your neighbors and encourage people in your community," says Brathwaite. "With the blessing of the Holy Spirit, we are hoping this will be a great experience for all who participate."
To sign up, visit Touch10K.com.
— Celeste Ryan Blyden serves as vice president for strategic communication and public relations for the Columbia Union Conference of Seventh-day Adventists and is editor of the Columbia Union Visitor.