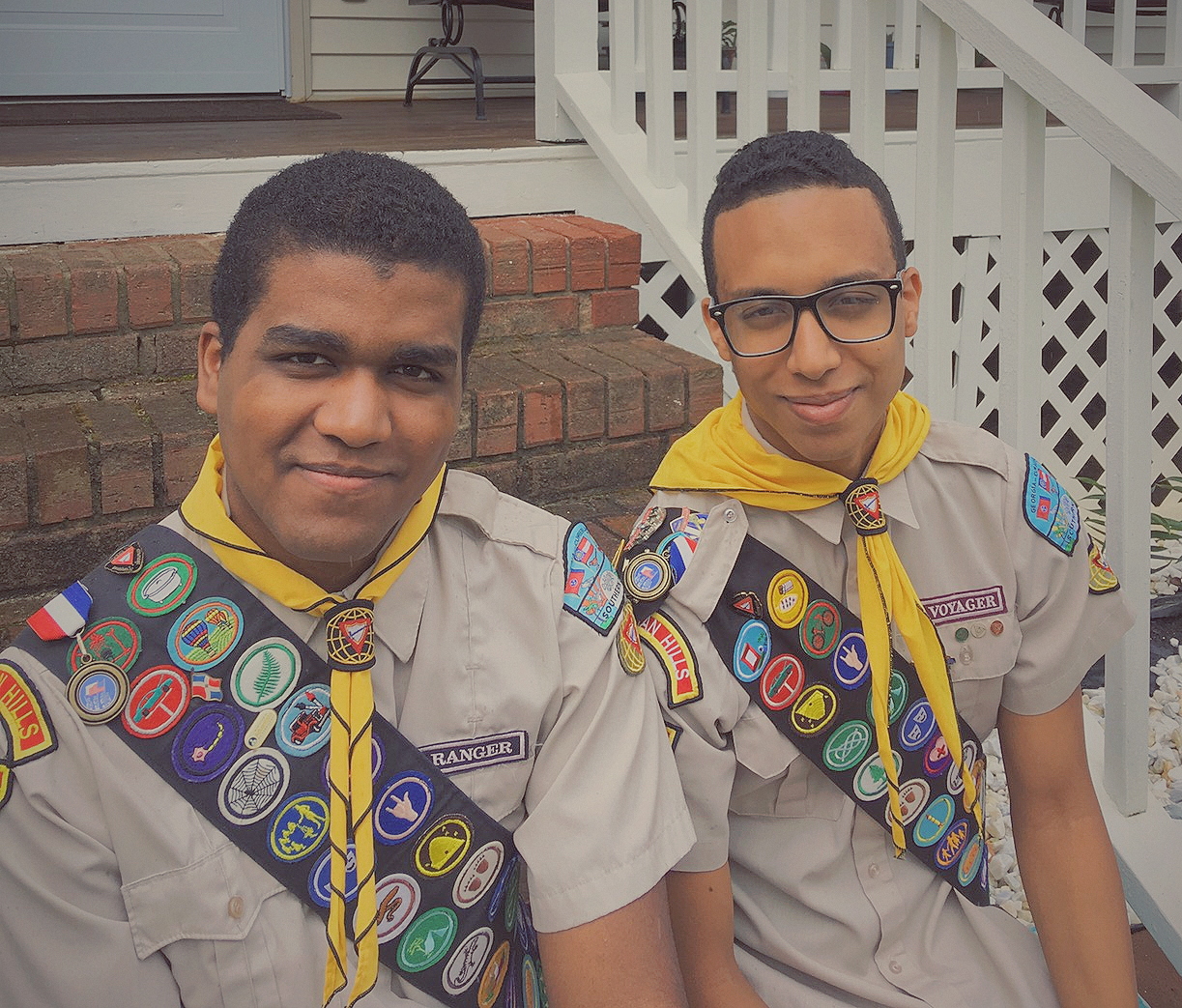 Roger and Ariel Lantigua, brothers from the Bowman Hills Pathfinder Club in Cleveland, Tennessee, won the theme song contest for the 2019 Chosen International Pathfinder Camporee. Event organizers announced in July that the piece created by 19-year-old Roger and 18-year-old Ariel was chosen to be the official theme song for the camporee.
More than 55,000 Pathfinders and staff from all over the world are attending the Chosen International Pathfinder Camporee in Oshkosh, Wisconsin, from August 12 to 17. International Pathfinder camporees are held every five years.
More than 80 applicants submitted theme songs before the February 2019 contest deadline. Every submission needed to reflect the camporee theme, which is "Chosen," and have a Christ-centered message.
For Ariel and Roger, the process to write the song started not long after the end of the 2014 International Pathfinder Camporee, Forever Faithful. Once they learned of the theme song contest for the Chosen Camporee, the brothers knew they wanted to compose a submission. They had always wanted to write a song, and the fact that this would be for an event that held so much meaning and importance for them made them want to try.
After some trial and error with initial attempts, the final song came together in late 2018. Ariel created the music, and Roger wrote the lyrics using Psalms as inspiration. They continued to refine and work on the piece, and it all came together during the last three months before the submission deadline.
"I think the fact that we've been asking for God's guidance while writing the song proved a huge factor in the end result," said Roger.
The song will be available to download and enjoy by the end of July, according to www.camporee.org, the official website of the Chosen International Pathfinder Camporee. In August, Ariel and Roger will have the opportunity to perform their song on the main stage in Oshkosh, and it will be sung as the theme song for the camporee at the evening programs every day of the camporee. The brothers hope their song inspires others to know that they were chosen by God to carry out His mission in their lives.
"I hope everyone notices the double meaning of the theme of the song," said Ariel. "Not only did God choose us, we also have to choose Him in everything."