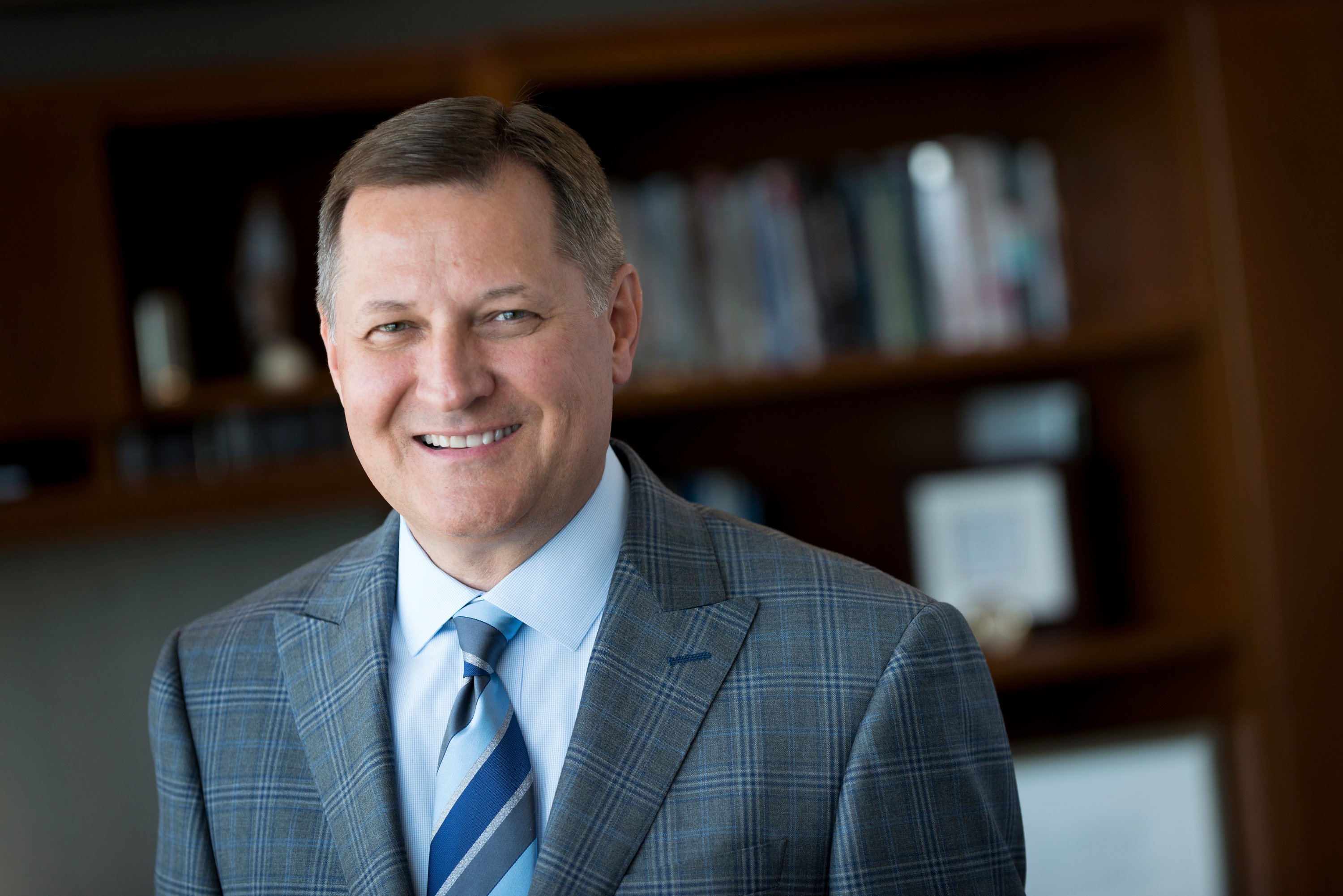 This past week, the Tennessee Independent Colleges and Universities Association (TICUA) announced its 2021 Hall of Fame inductees, including Southern Adventist University alum Terry Shaw. A 1984 accounting and computer science graduate, Shaw serves as president and chief executive officer of AdventHealth, headquartered in Altamonte Springs, Florida. He was recognized for exemplifying Southern's mission and values in all areas of his life as he acts with integrity, lives prayerfully, serves others generously, exercises responsible stewardship, and pursues excellence. 

Under Shaw's leadership, AdventHealth — one of the largest faith-based health care systems in the U.S. — completed a comprehensive brand transformation hallmarked by consumer-centrism and a promise to help people feel whole through the delivery of compassionate, high-quality care for body, mind, and spirit. During the COVID-19 pandemic, Shaw has shown foresight and tireless energy in leading more than 85,000 team members across a network of more than 1,200 healthcare sites through uncharted waters. As COVID-19 cases increased, the AdventHealth team developed a program to redeploy clinical and non-clinical staff from areas with lower demand to those experiencing higher demand. At its height, the organization was able to redeploy more than 1,800 team members per day, which helped address staff needs in busier areas and minimized staff redundancies, making furloughs unnecessary.

"You're supposed to be a lamp set on a table, not put under a bushel," Shaw said. "But that lamp only burns bright if you're willing to be a learner and apply what you've learned to doing something significant, or meaningful, for someone else."

Southern Adventist University is one of 34 member institutions in TICUA. The organization engages Tennessee's private, non-profit colleges and universities to work collaboratively in areas of public policy, cost containment, and professional development to better serve the state and its citizens.