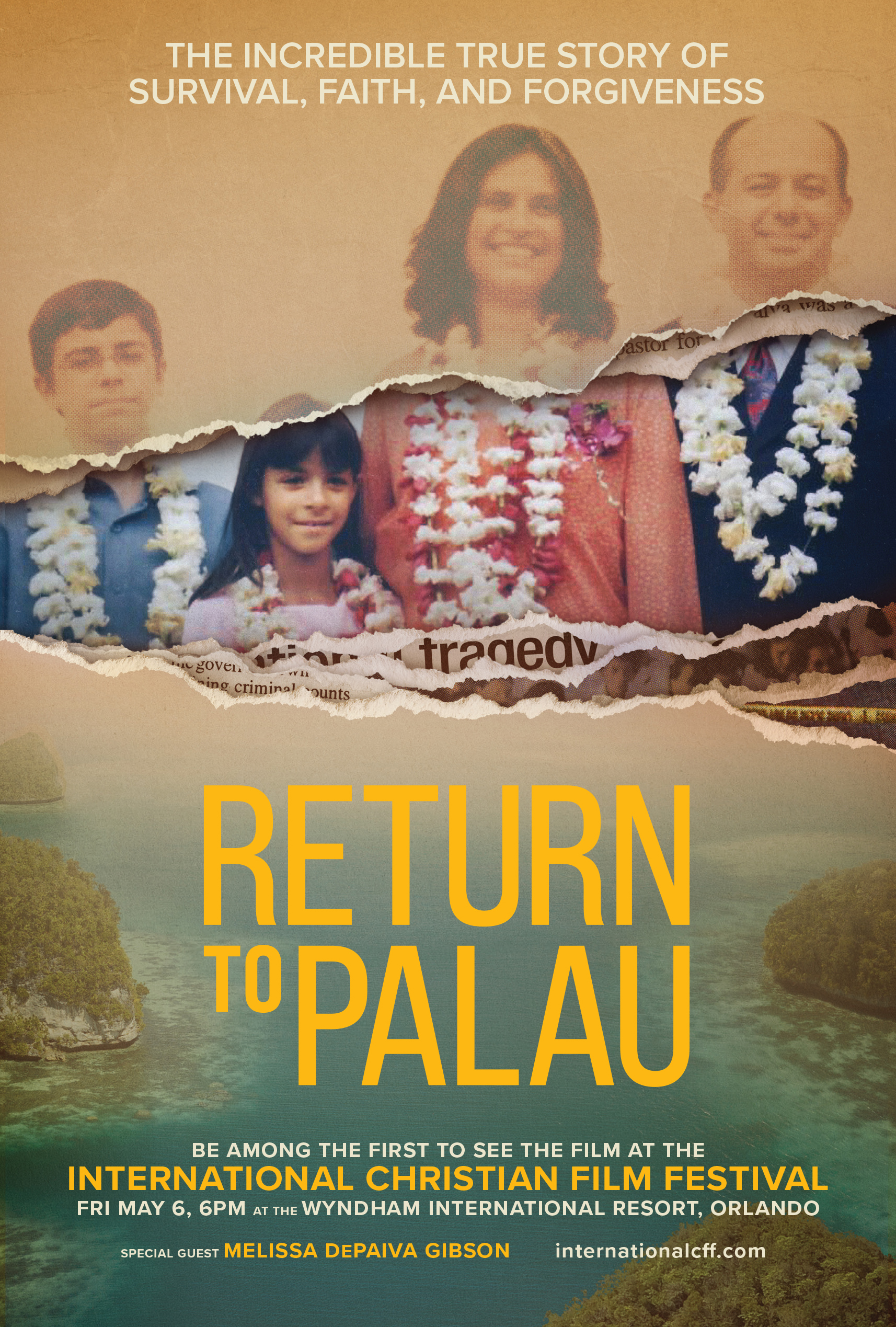 Return to Palau, the story of a young, Seventh-day Adventist missionary family that moves to the idyllic island nation of Palau and suffers a shocking tragedy, will be screened at the International Christian Film Festival in Orlando, Florida, on Friday, May 6, 2022.
The film shows how the tragedy not only impacts the family but the entire nation. The president of Palau publicly apologizes for what happened and calls for a national day of mourning. Through recently uncovered archival footage and first-person accounts, Return to Palau tells an incredible story of survival, faith, and forgiveness.
The film's global premiere was held in Palau on March 16, 2022, with more than 1,500 people in attendance, the largest ever in-door gathering of people in the history of Palau, according to the president, with a second showing later that week. The film has also been premiered on the campuses of Southwestern Adventist University and Andrews University, both with repeat showings.
Return to Palau has won several awards and has been nominated for best documentary and best director at the International Christian Film and Music Festival in Orlando, Florida. It will be shown on Friday evening, May 6, at the Wyndham International Resort in Orlando. Tickets can be purchased on-line at https://icff.ticketspice.com/icff2022. This film will also be screened at the North American Division Ministerial Association's CALLED convention this summer. Details of the film's public release will follow.
To view a trailer, download a digital flier; or find more information, email Ann Hamel at drannhamel@gmail.com.