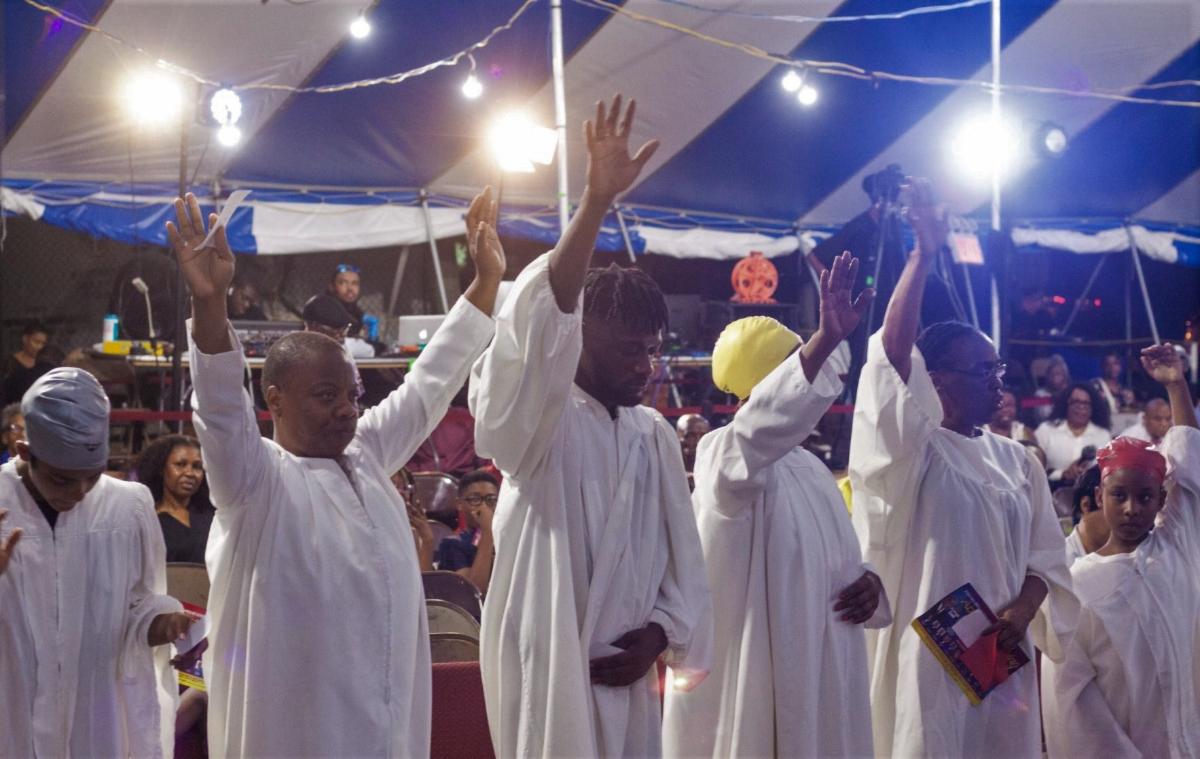 For four weeks, in an unprecedented event, the Northeastern Conference (NEC) hosted the Abundant Living Evangelistic Series right in the parking lot of the conference headquarters in Jamaica, New York.
Led by Oswald Euell, NEC executive secretary, and assisted by Winston Stephenson, NEC assistant to the president for evangelism, as well as pastors from the NEC churches located in and around Queens, the series ran July 14-August 10, 2019. 
In addition to a nightly message, meetings also featured music, a health segment, and opportunities to fellowship. Each service brought visitors not only from the local churches, but the Jamaica, Queens, neighborhood, as well. The manager of the local Rite-Aid, who is not a Seventh-day Adventist, was a frequent visitor who stated that he enjoyed the services very much and looked forward to attending again. Through the assistance of the local churches and the Bible workers, 105 people were baptized, and a new mission was formed— the City Seventh-day Adventist Mission.  
Beginning Oct. 5, 2019, the new mission will worship at the First Church of God in Christ in St. Albans, New York.
— This article originally appeared in the September 19, 2019 Atlantic Union Gleaner FYI electronic newsletter; source: JeNean Lendor, Northeastern Conference. Click here for more photos from the event.