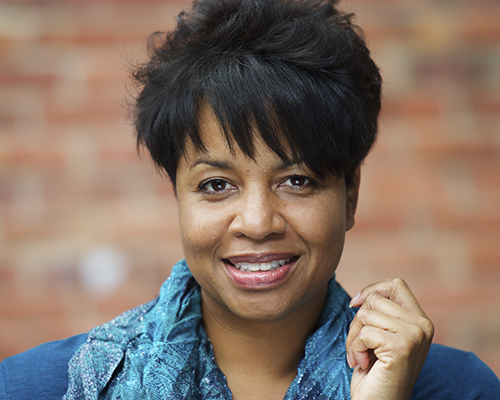 On October 8, 2022, Carmela Monk Crawford, J.D., Message Magazine editor and Oakwood University alumna, was presented the Association of Adventist Women's Woman of the Year Award for outstanding achievement at their 40th annual awards banquet in Loma Linda, California.
A feature writer, reporter, and radio host, Monk Crawford is driven by the work of advocacy. Inspired by the legacy of historical activist journalists like Ida B. Wells Barnett as a young journalist, she found her niche in dramatic stories about the human condition. Her early work followed low-income and voiceless communities caught in urban redevelopment and gentrification. Armed with compelling stories of police abuse, human trafficking, domestic violence, and social justice, she sought to change the conversation in communities and the Seventh-day Adventist denomination.
Later, in her law practice, Monk Crawford advocated for children and families caught in destructive cycles of abuse and neglect; she championed adults and children in criminal cases. Monk Crawford also took up the painstaking fight for immigrants seeking legal status. She was honored with several citations and awards for her pro bono work and efforts defending children in the juvenile justice system.
In 2012, Monk Crawford answered the call to return to Message Magazine, where she'd previously served as associate editor, and reframe the 120-year-old ministry for the new millennium. (If you haven't seen Message lately, check out Messagemagazine.com and follow them on all social media.) She prizes her conversations and interviews with inspiring modern civil rights icons such as Bryan Stevenson, Equal Justice Institute CEO, Michelle Alexander, New Jim Crow author, John Lewis, the late congressman and civil rights icon and activist, Shaun King, media personality and activist, and our very own Barry Black, chaplain of the United States Senate and a Seventh-day Adventist.
Monk Crawford is married to David Crawford, a talented artist and IT systems administrator. Together, they have three young adults: Kharis, Langston, and Nathan.
Monk Crawford is the first woman and first lay member to serve as the editor of Message. This assignment is significant to her in these times of change and given the increasing nearness of Christ's return. It means all can—and must— step up to finish the work together.
Other 2022 AAW woman of the year award recipients 2022 are:
Sylvia Klinger, DBA, of Illinois, a nutrition advocate;
Nandi Fleming, M.Th., of South Africa, a pastor and podcaster;
Margaret Solomon, Ph.D., of La Sierra University/India, an advocate for better education for the world's impoverished children;
Verna Alva, M.D., M.P.H. of Peru, a child psychiatrist and health advocate;
Judy Lello of Pennsylvania, a 50-year literature evangelist; and
Randy Roberts, pastor of Loma Linda Seventh-day Adventist Church, a champion of justice.
The Association of Adventist Women (AssociationofAdventistwomen.com) endeavors to advocate for the participation of women in all leadership roles in Seventh-day Adventist organizations, congregations, and communities around the world.
— Priscilla Walters is an officer of the Association of Adventist Women.