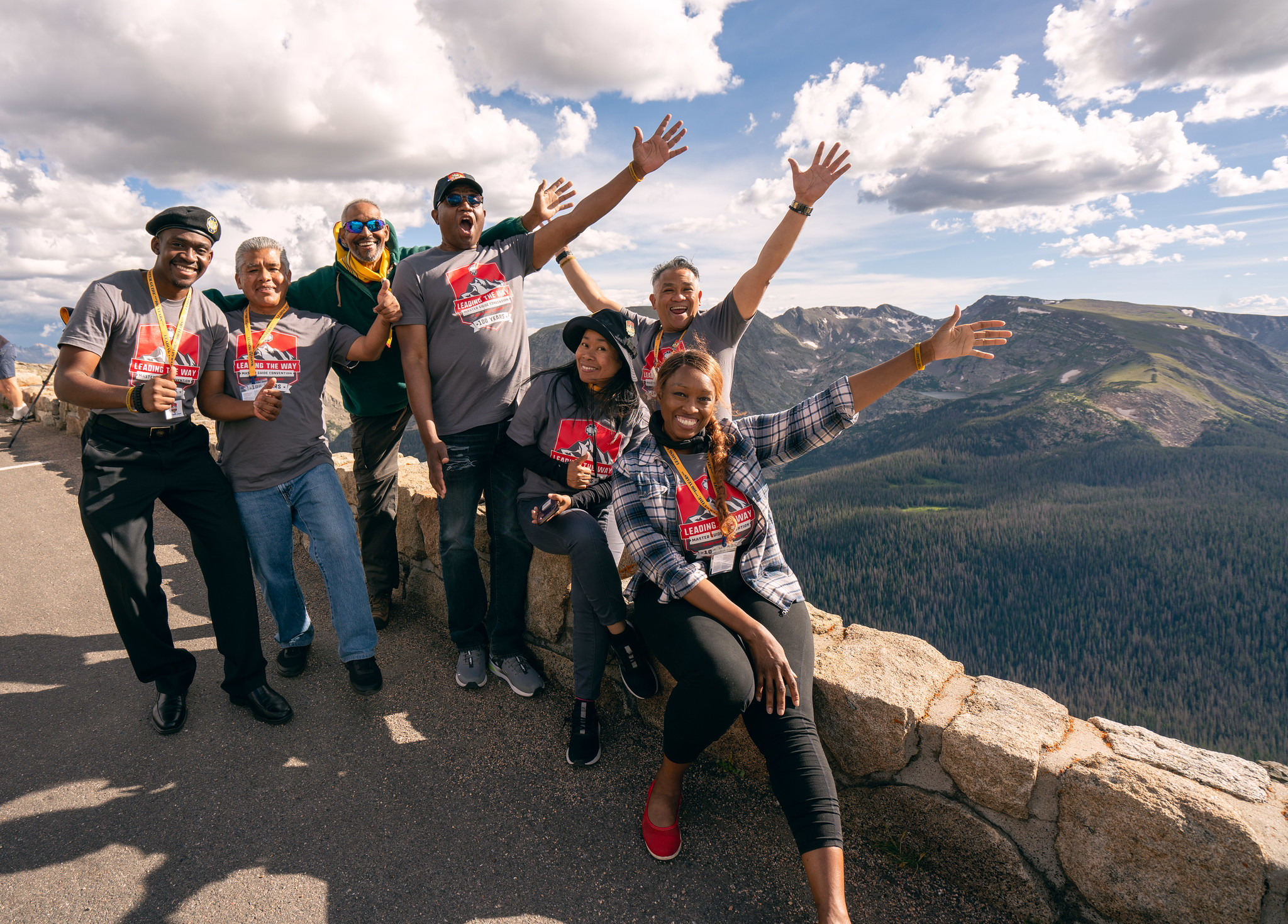 This summer in the Rocky Mountains, something old met something new in youth ministries as the time-honored Master Guide ministry program celebrated 100 years of history, and opened its arms to the next generation of leaders. 
Any successful 100-year celebration will, and should, attract seasoned veterans of the ministry, but for Armando Miranda, North American Division Pathfinder director and NAD Youth and Young Adult Ministries associate director, it was important to create an event that young leaders would want to attend as well. And so, instead of the standard indoor convention center model, Miranda and the NAD Youth and Young Adult OneTeam decided to hold the convention in the town of Estes Park, Colorado — a common base camp for exploration in Rocky Mountain National Park.
"Younger generations … they've got to be doing stuff, they've got to be somewhere that inspires them," Miranda said. "This spirit of adventure, this spirit of going out and finding things — young people are hungry for adventure, for discovering places."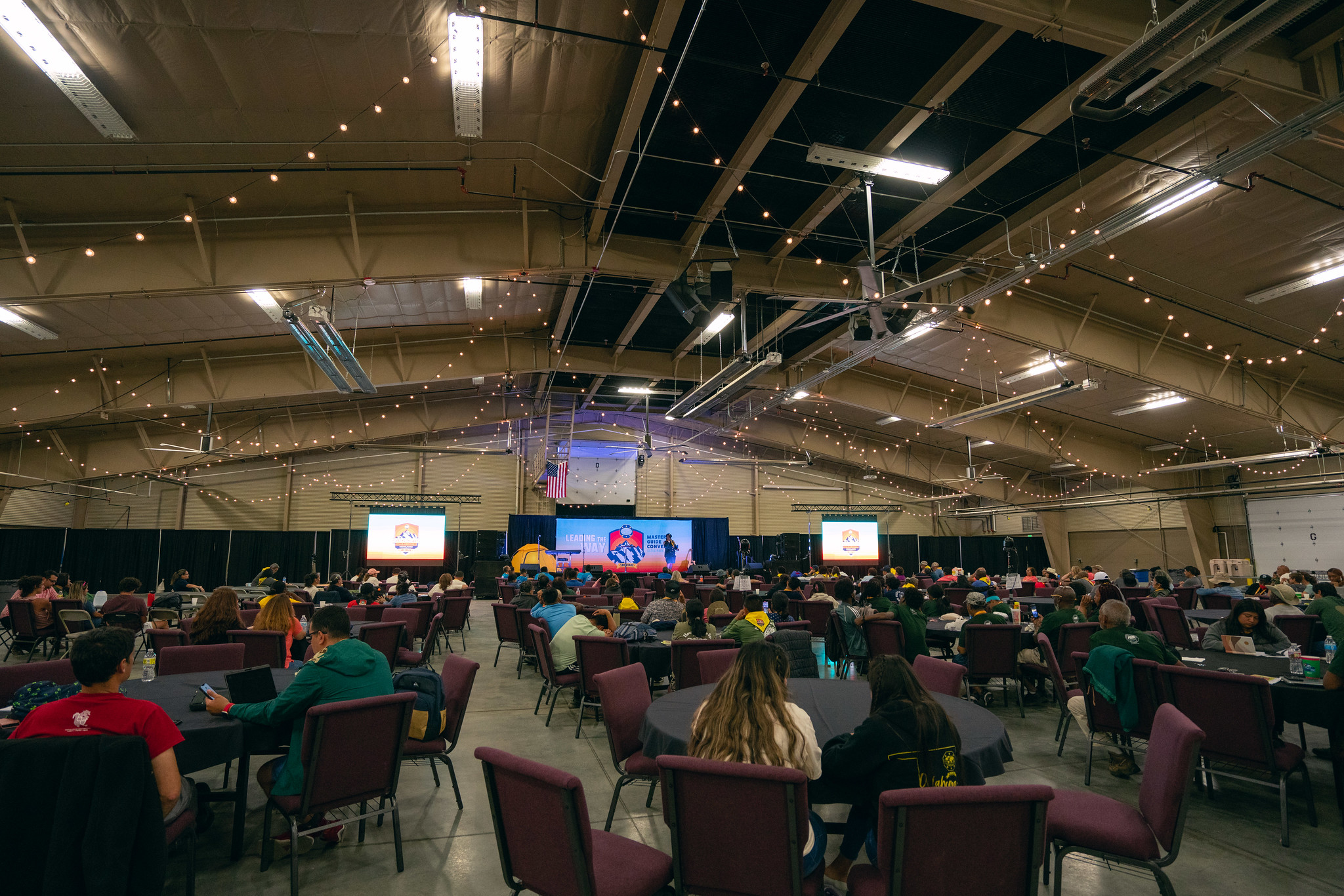 The 2022 Master Guide Convention was held on August 3-6, 2022, with the theme of "Leading the Way." The event allowed dedicated youth leaders from all across the North American Division to meet new and old friends, enjoy a wide range of outdoor activities, and participate in round table discussions about the past, present, and future of Master Guides in ministry.
During the evening general sessions and on Sabbath morning, attendees heard from speakers including vanguard leaders of the past, and young leaders looking forward. One speaker, Ezra Jean-Baptiste, was not yet 10 years old.
Bob Holbrook, former youth and Pathfinder director for the world church, and long-time youth ministry leader in North America, opened the convention with a look back at where God has led Master Guide ministry over the years. "He mentioned that, when he was young, someone told him, 'If you want to lead or if you want to engage young people, you've got to be an outdoorsman,'" Miranda said, adding that he believes youth ministry is "heading that direction again."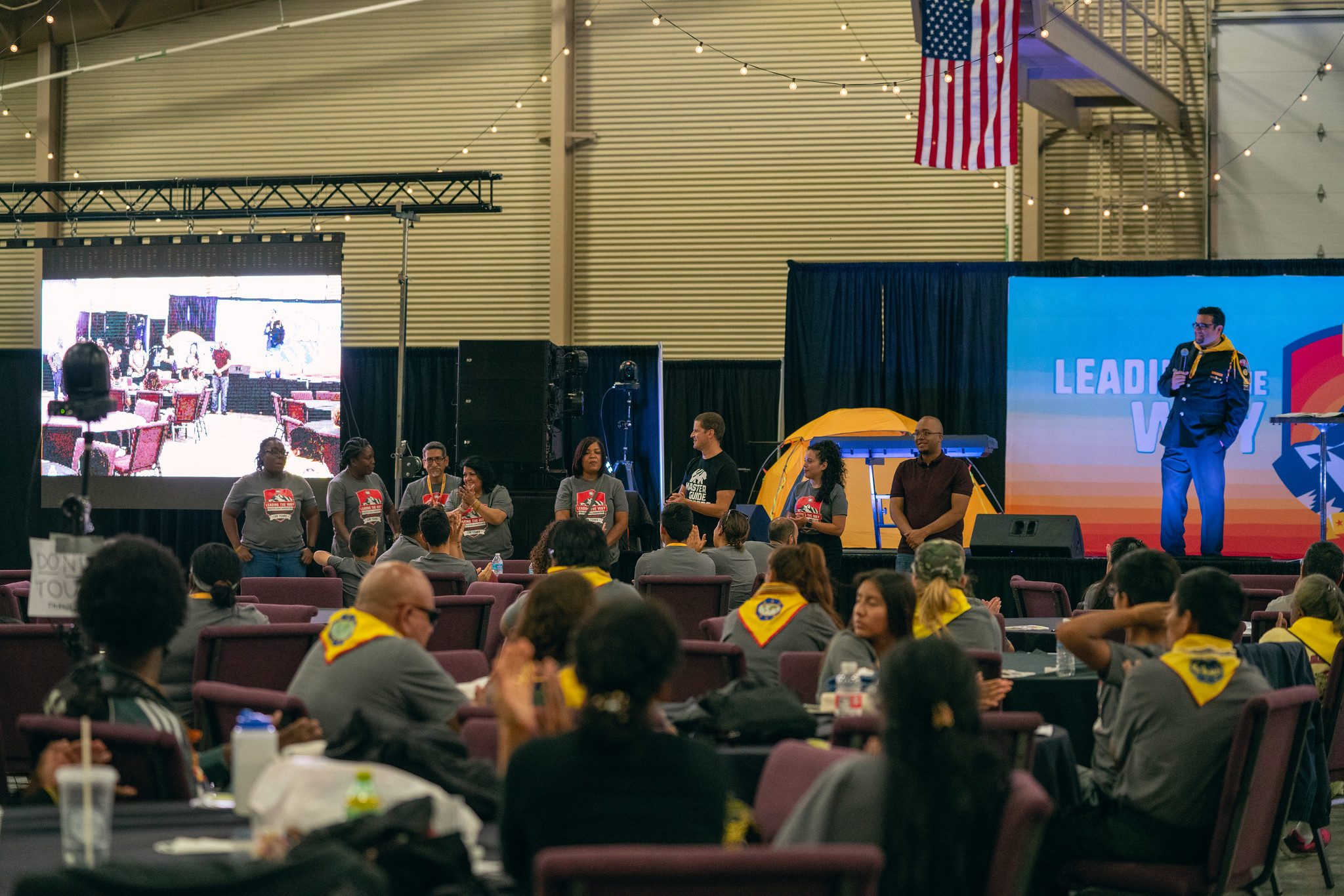 And true to his word, Miranda's team filled the convention with outdoor challenges such as shelter building and water purifying, sports, community outreach, and more. The event location meant attendees could also easily try other local activities including boating, bike rides, horseback riding, and an adventure park, to name a few. Activities were bookended by leadership discussions, and inspirational addresses by Miranda, Holbrook, Jean-Baptiste, young adult Kristen Zollbrecht, conference youth ministry leader Paula Olivier, and world Pathfinder director Andres Peralta.
Dixie Plata, veteran Master Guide and Pathfinder historian, set up the mobile Pathfinder Museum at the convention, with a special focus on Master Guide history. "100 years and we're still here and not in heaven," Plata said, noting that the first Master Guide (then called Master Comrade) was invested in 1922. "Of course, I'm not 100 years old, so I wasn't [around] way back then [but] I knew people that were, and so, it makes it very personal," she said.
After 40 years of working with young people, Plata has oodles of stories to tell — one young man admitted he'd been threatening to murder his mother until his life was changed on a Pathfinder trip that Plata led. The mother called later to confirm the story, and to tell Plata her son was now "the sweetest kid," stating that "the difference you made is unbelievable."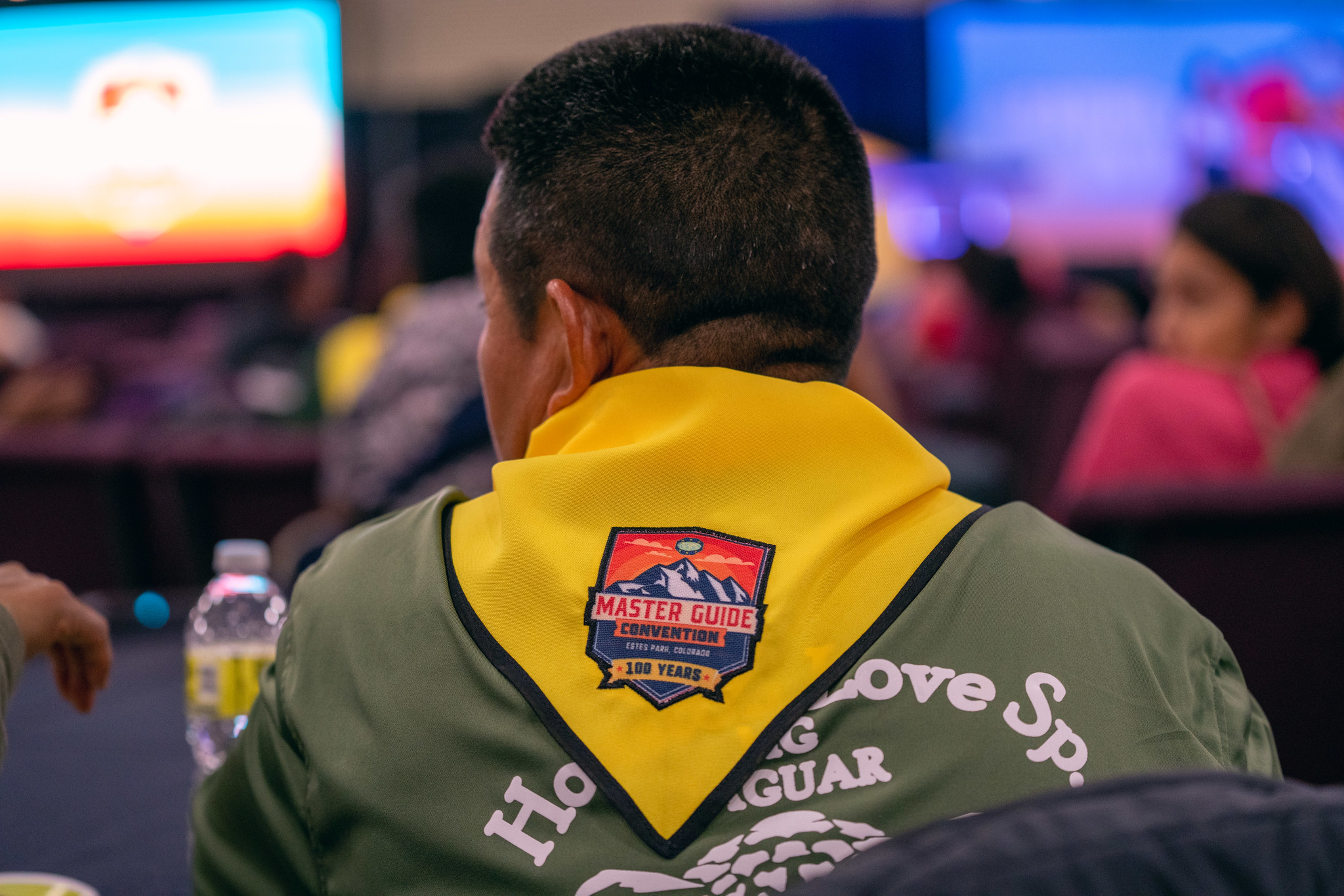 For Miranda, too, the heart of Master Guide ministry is in making a difference for others. He named two main goals for the convention: encouraging Master Guides to learn about nature and share the outdoors with kids, and cultivating an attitude of service and leadership development in Master Guide ministry.
Miranda hopes veteran leaders will invest even more in mentoring younger leaders in the future. "That is what we're looking for, over the 100 years," he said, "leading the way in leadership development, leading the way in outdoors." 
For attendee Lily Hernandez, there was something special in the convention's natural setting. "Being connected with nature, seeing the beauty of what God has made. It just gives me more hope," she said, adding, "Wow, if this is what [the Rocky Mountain scenery] looks like, imagine what heaven must look like."