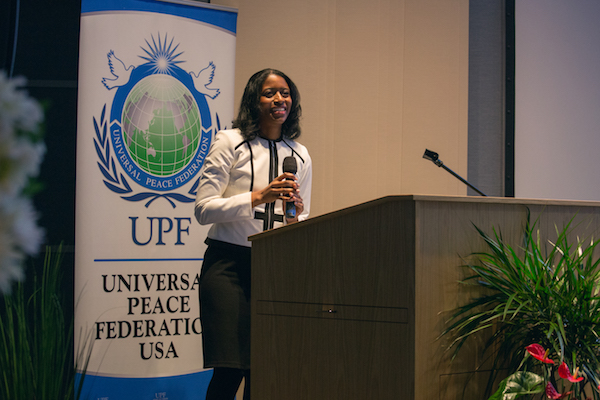 Discovering purpose, impacting communities, and transitioning professions were among the various topics highlighted at the "Uplift and Empower Women in 2018" International Women's Day Forum.
The March 8 event was organized by the Governor's Office of Community Initiatives of the state of Maryland. The forum was sponsored by the Universal Peace Federation USA and the North American Division of Seventh-day Adventists, which hosted the forum at its headquarters in Columbia.
"Maryland has great women leaders," said Jennifer Gray, Inter-Faith director, Governor's Office of Community Initiatives, and organizer of the forum. "We wanted to let women shine, and give them the opportunity to say, 'We are here.' We still have a far way to go, but we can be the great leaders for young women and young girls today."
Eight Women. Eight Stories.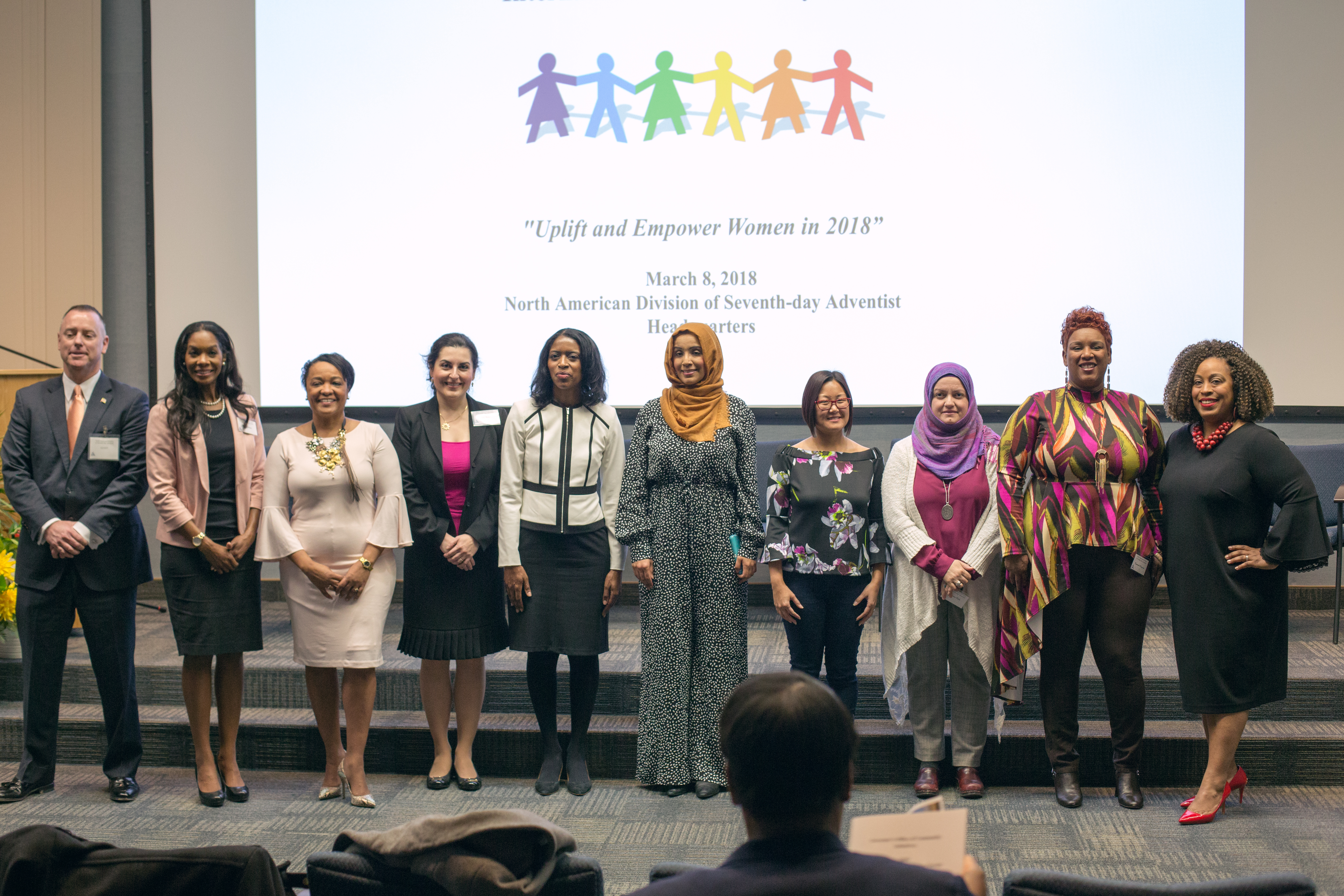 The forum centered on eight presenters who represented various industries, religions, and professions who shared personal experiences that contributed to their success.
Zainab Chaudry, spokeswoman and Maryland liaison for the Council on American-Islamic Relations, also spoke on the need to empower the next generation. "In today's society, it's so important to send a strong message to young girls who don't have strong female role models," said Chaudry. "It's important to tell them it's possible to overcome the challenges they're facing and how to be the best version of themselves."
One of the presenters, Dr. Marissa Leslie, medical director for Adventist HealthCare Behavioral Health and Wellness Services, shared how her family's story — particularly of her mother and grandmother who lived in Haiti under a militia regime — shaped her worldview and passion to serve others. Her mother and grandmother said there were no limits to her potential and gave unwavering support as she pursued a career in psychiatric care.
"It can come off as selfish when a woman finds her direction," said Leslie. "But I think it's important to take a step back and think, 'What is my direction?' If you're a person a faith, it is important to truly seek God for that direction, and not do what's convenient or what you happen to fall into because you think you can't do anything else."
Catherine Uju Ifejika, the first woman chair and CEO of Brittania-U Nigeria Limited, traveled from Nigeria to address the group. Ifejika said, "Do not limit your capability. Academically I was trained as a lawyer, but today, I function as an engineer, geologist, production engineer, drilling engineer, and trader."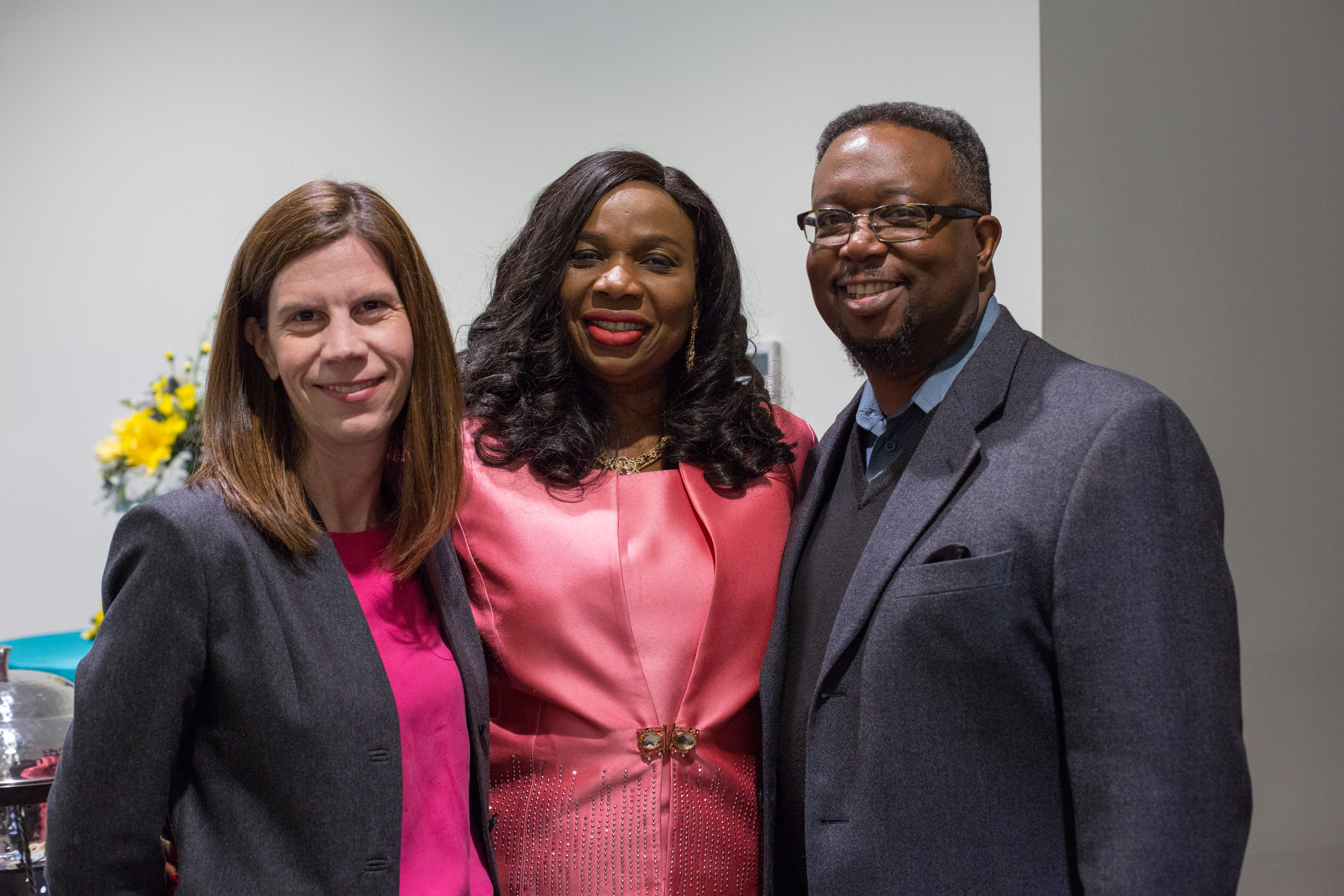 Ifejike continued, "My focus has always been on the fact that within me there is power or drive that transcends gender, age, or experience. It is my humble belief and conviction that I am just armed with God-given talent and capability to get the job done as anyone can."
Guests of honor also included motivational speaker Cheryl Wood, neurologist and professor at Georgetown University, Dr. Haideh Sabet, radio host and motivational speaker, Cassandra Ferguson, and founder and CEO of TRUE Conversations LLC, Meghan Enriquez.
"More Than Just an Office Building"
Beyond the International Women's Day event, Adventist leaders are forging relationships and seeking opportunities to deepen the connection between the organization and the surrounding area.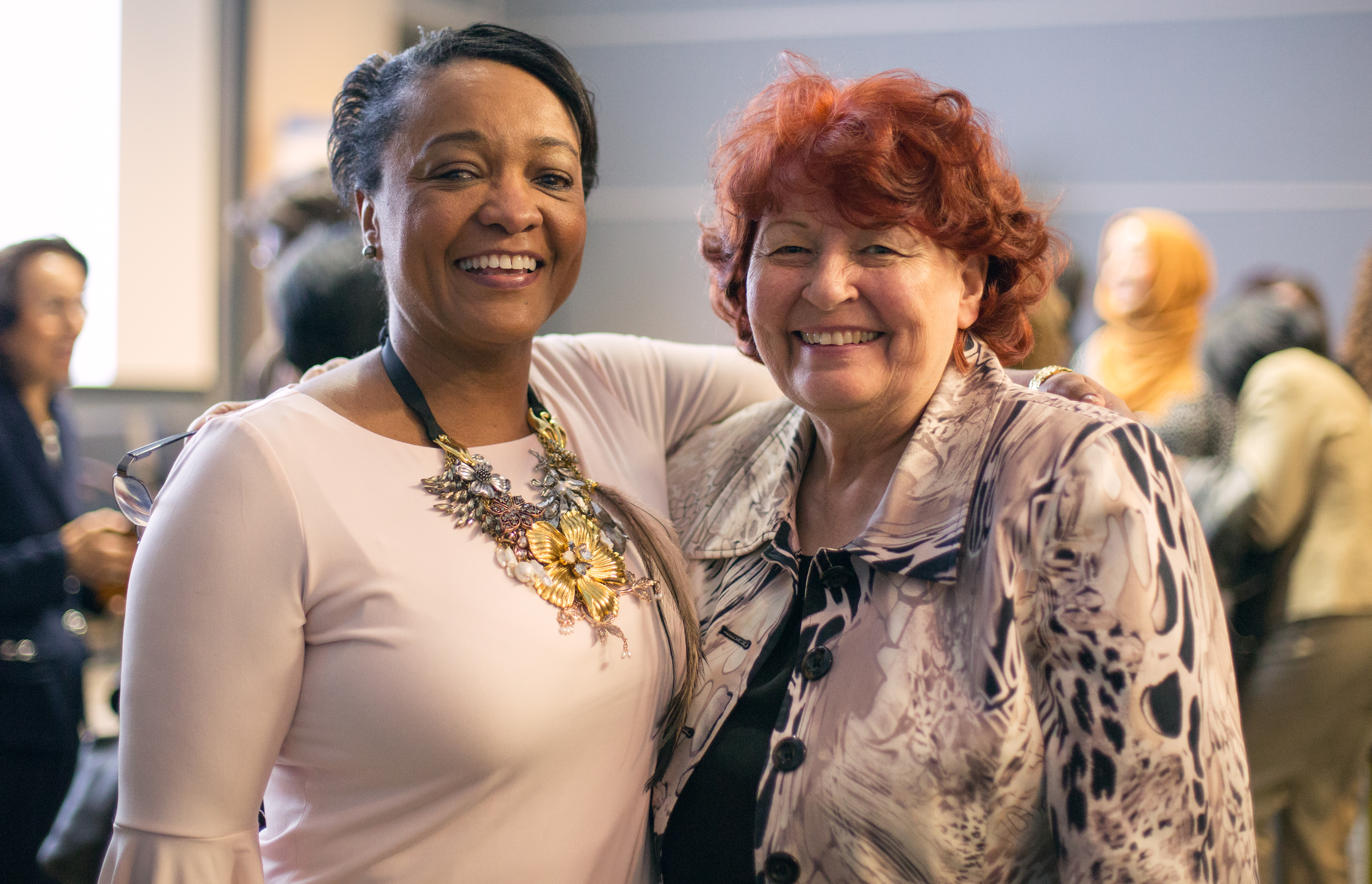 "We want people to see the NAD as a place for conversation, a place to feel welcomed, and a place they would feel comfortable visiting," said Melissa Reid, associate director of NAD Public Affairs and Religious Liberty. "We're more than just an office building, we want to be a part of our community."
In the same spirit, Orlan Johnson, director of NAD Public Affairs and Religious Liberty, said when addressing the forum, "We want to make friends before we need friends. This is a perfect example of that."
Domestic Violence Awareness
While the overall mood of the event was optimistic and inspirational, organizers made a point to call attention to another profound issue that affects women – domestic violence. According to Gray, domestic violence is especially prevalent in Maryland's Prince George's county. Between July 2016 and June 2017, 46 people died in Maryland due to domestic violence, according to a report released last month by the Maryland Network Against Domestic Violence.
"Healed people heal people," said Patricia Celis Gonzalez, bilingual content coordinator for Casa de Esperanza: National Latin@ Network for Healthy Families Communities. "Once you have the knowledge, you can defeat it."