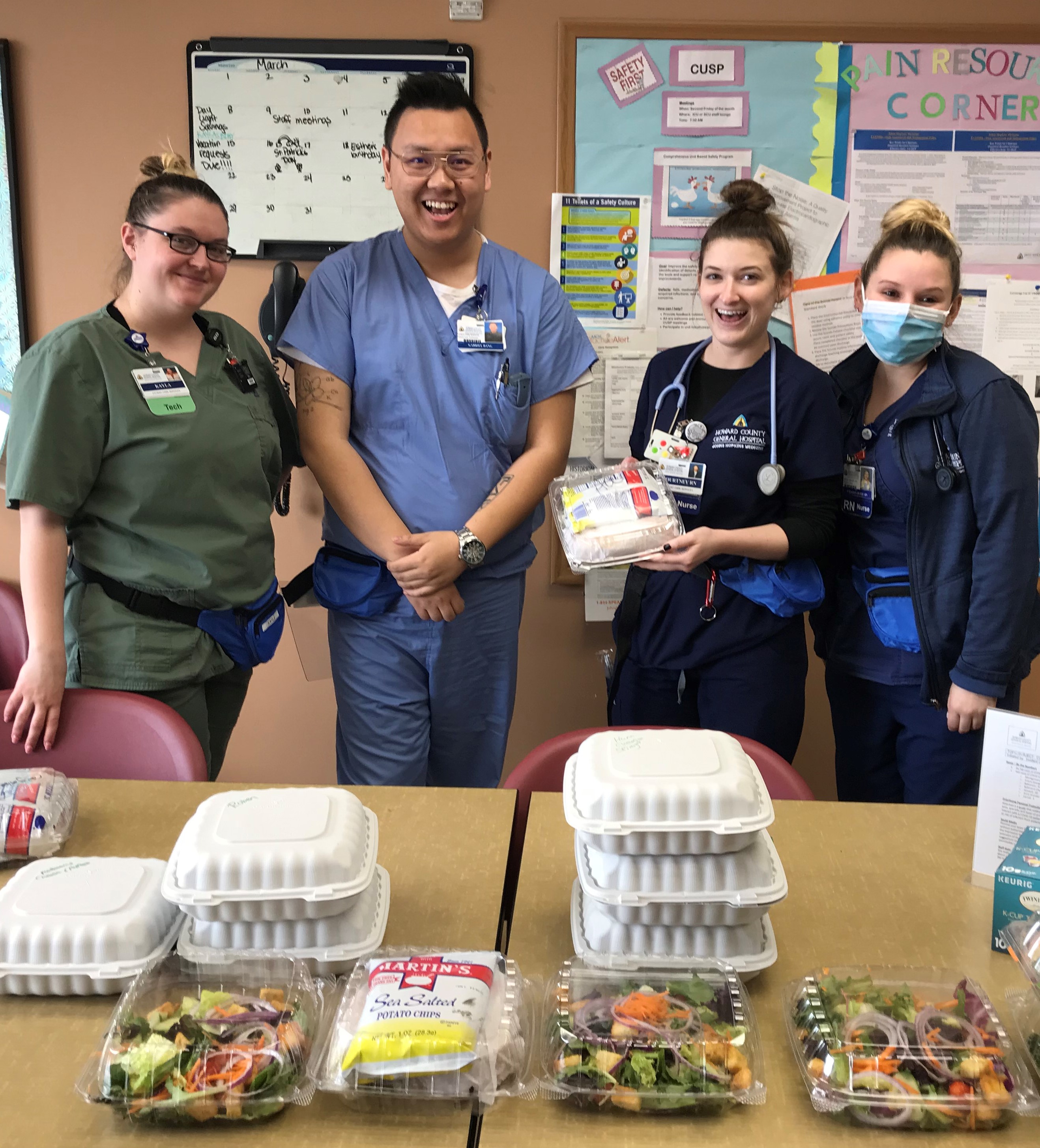 The New Hope Seventh-day Adventist Church, Columbia Union Conference, and several ministries at the North American Division (NAD) contributed funds to provide two separate meals to the approximately 1,000 healthcare workers on staff at Howard County General Hospital.
Howard County, Maryland, is home to 10 Seventh-day Adventist congregations, a Pre-K to 10 school, two regional headquarters (Chesapeake Conference and the Columbia Union Conference), and the North American Division office.
"The Seventh-day Adventist Church has our heartfelt gratitude. This gift is truly a blessing and will touch the lives of more than 1,000 Howard County General Hospital employees who are serving on the front lines of the pandemic. Your support demonstrates how our community has come together during this difficult time to care for its healthcare heroes. We are all in this together, and we thank you," said Jennifer T. Smith, Howard Hospital Foundation vice president, in response to the gift, which she noted had been the largest contributed thus far.
NAD Health Ministries, Hope for Humanity, Ministerial Association, Public Affairs and Religious Liberty, and Stewardship Ministries joined the division's administration in contributing to the initiative, which reflects the NAD's overall goal of providing hope and wholeness in service to its local community.
 "When we first moved into our new headquarters in Columbia, Maryland, our president, Dan Jackson, told our division that he did not want this to be just another building on the corner.  He wanted us to be an impactful member of our local community," explained Orlan Johnson, NAD Public Affairs and Religious Liberty Director.
The first big opportunity to help the community came just a couple months after the headquarters opened for business in 2017. "One of our first major community initiatives was to organize a free produce giveaway and healthcare screening for our local community," continued Johnson. "Howard County General Hospital's Journey to Better Health became our first community engagement partner for that event. They never asked for anything in return for that service. It is an honor and privilege to be able to give back to one of our partners as they help our community during this time of global crisis."
New Hope Seventh-day Adventist Church, located in nearby Fulton, Maryland, also learned of the outreach opportunity through their relationship with Journey to Better Health. Said Mike Speegle, lead pastor, "One of our lay pastors (elders), Amy Bocala, is a nurse who volunteers with Journey to Better Health through Howard County General Hospital. When she heard of the need and opportunity to support front-line workers at the hospital, she let them know we're always looking for ways to help our community."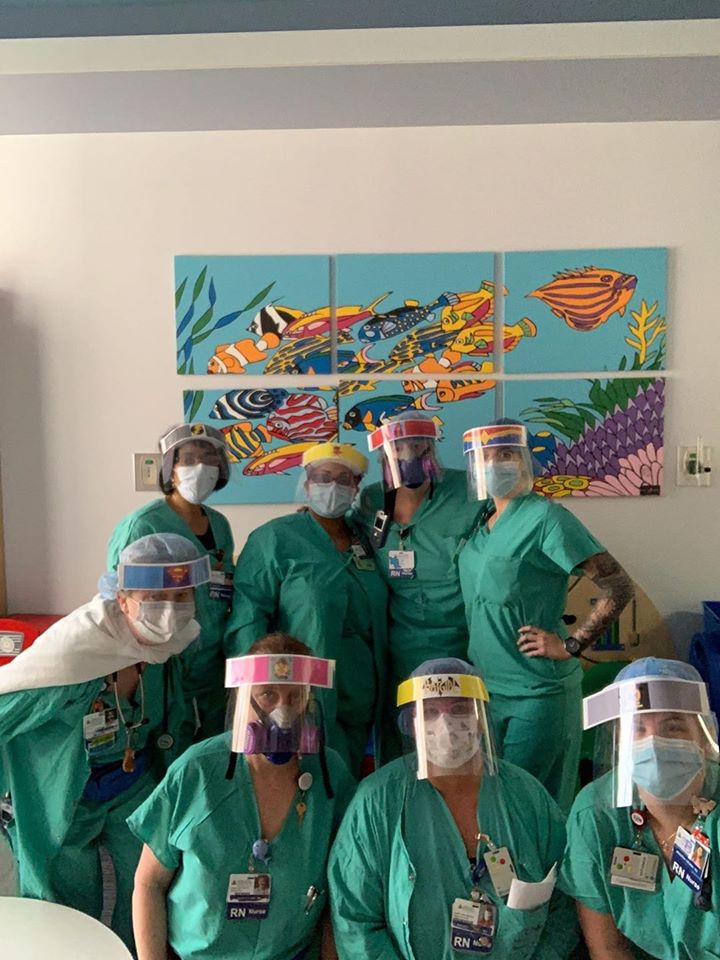 During the virtual check presentation, Emily Shreve, Howard County General Hospital director of events and Communications, noted that not only has this initiative been appreciated by exhausted hospital workers, it has also provided much needed revenue for local restaurants effected by social distancing restrictions. The church was able to request that a vegan option be made available to workers as part of its commitment to healthful living.
Long-time area resident Columbia Union Conference was eager to show its gratitude to local healthcare workers as well. "The Columbia Union assists churches who serve their communities in six states and the District of Columbia, but we feel a special calling to be a good neighbor and serve the community where we have called home for nearly 40 years," said Frank Bondurant, vice president for Ministries Development at the Columbia Union. "The health professionals at Howard County Hospital are our friends and neighbors and they are working hard to bring health and wholeness to our community. We were glad for the opportunity to show our appreciation for their ministry."