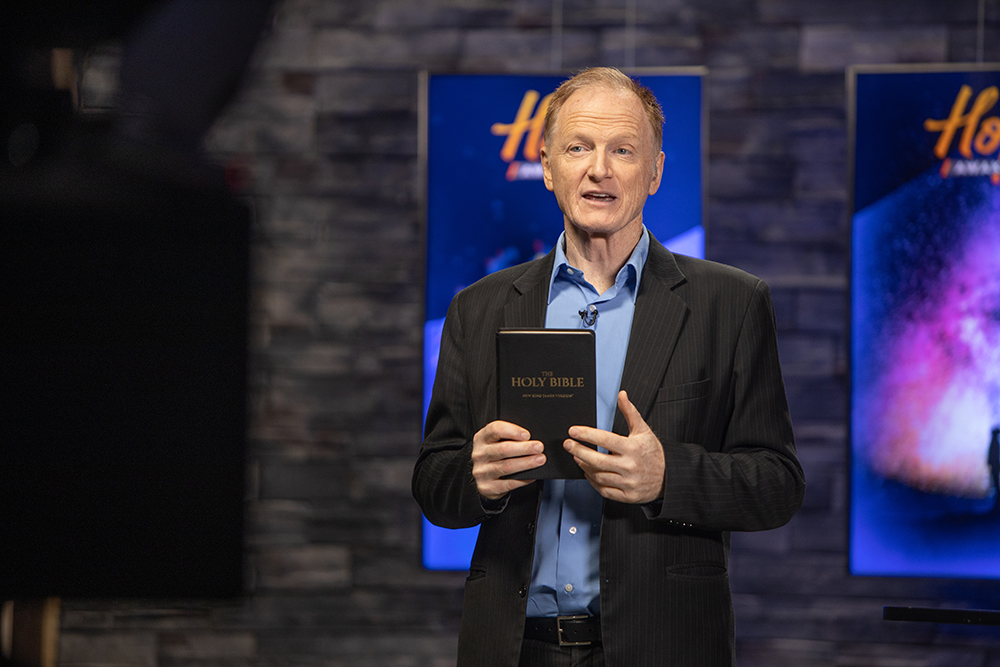 It Is Written invites churches to participate in ACTS 20:21, a new evangelistic initiative offering six virtual series over the next year. Churches that subscribe will receive direct social media advertising, Bible training, and resources. It Is Written evangelists will present the first five series online, with local pastors presenting the sixth series to connect viewers to their churches. The deadline to sign up for ACTS 20:21 is September 15, 2020. [Churches may register at iiw.us/dynamic.]
This new initiative follows two virtual It Is Written series held in April and June. "In addition to seeing the Holy Spirit move in these major online evangelistic events," said John Bradshaw, It Is Written speaker/director, "we had the opportunity to learn a lot about what works and doesn't work in the realm of virtual evangelism. We've also carefully listened to feedback from pastors and church leaders. The outcome is a more comprehensive and overhauled online evangelism initiative that will yield even greater results."
The first series of the 16-month initiative – Answers in Prophecy – will begin in October. The ACTS 20:21 presentation schedule will include a prophecy, revival, health, prayer, and full-message evangelistic series. The name of the initiative was chosen for several reasons, said Yves Monnier, evangelism director. "'ACTS,' because like the early Christians, we are passionate to share Jesus with people; '20:21' because our journey spans the years 2020 and 2021. And the Bible verse Acts 20:21 perfectly fits our journey: 'testifying to Jews, and also to Greeks, repentance toward God and faith toward our Lord Jesus Christ,'" he said.
Churches that choose to participate can expect responses like this from Hope Awakens, the first It Is Written virtual series: "The Biblical preaching is powerfully tailored for this time of pandemic," said one viewer. "I love how each of the subjects is so plain and clear – even a child can understand!" said another. Hope Awakens may be viewed at hopeawakens.org.
Take Charge of Your Health featured 25 medical professionals and a review of biblical health principles. "Thank you for this wonderful series," said a viewer. "My husband and I have been inspired to take better care of our health. We are drinking more water, eating more fruit, and adding more exercise. We feel better already." The Take Charge of Your Health series can be watched at takecharge.life.
Stories like these have flooded It Is Written emails for weeks after the series. Virtual evangelism is touching hearts and lives in a powerful way. To get involved in ACTS 20:21, visit iiw.us/dynamic. Contact Yves Monnier with questions at 661-319-9529 or evangelism@iiw.org.
— Cassie Matchim Hernandez is marketing assistant for It Is Written.