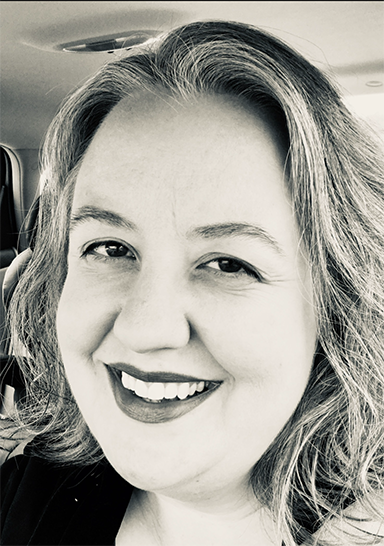 Christian Record Services, Inc., a ministry of the Seventh-day Adventist Church in North America for people who are blind, invites Kristine Lemons to join its ministry team as communication director. She begins this responsibility on March 30, 2020.
"Christian Record has a distinguished history of serving people for more than 120 years. I am delighted to join the team and look forward to sharing the ways the ministry is making a difference," remarked Lemons.
Lemons comes to Christian Record with a background in communication, marketing, and development. She currently serves as fundraising and marketing manager at CenterPointe, a nonprofit that specializes in co-occurring mental health and addiction treatment for low-income and homeless people in Lincoln, Nebraska. Lemons has also served as director of development at the Lincoln Children's Zoo; assistant vice president for university advancement at Southwestern Adventist University, in Keene, Texas; special assistant to the president for development at Texas Conference of Seventh-day Adventists, in Alvarado, Texas; and director of development at Adventist World Radio, in Silver Spring, Maryland.
Lemons earned an MBA with emphases in marketing and management from West Texas A & M University, in Canyon, Texas, and a Bachelor of Science in Business Administration from Union College, in Lincoln, Nebraska.
 "We are very pleased Lemons has accepted the position. She will bring passion, enthusiasm, diverse experience, storytelling expertise, and many other talents," affirmed Diane Thurber, Christian Record president. "Lemons will join a dynamic ministry team that is committed to empower people who are blind to engage their communities and embrace the Blessed Hope."
In ministry since 1899 and based in Lincoln, Nebraska, since 1904, Christian Record provides free confidence-building reading services, college scholarships, blind camp experiences, and more to people who are blind. More than 18,000 people worldwide receive services because of the generosity of individuals, business owners, and ministry partners. To learn more, visit www.ChristianRecord.org; or call 1-402-488-0981.