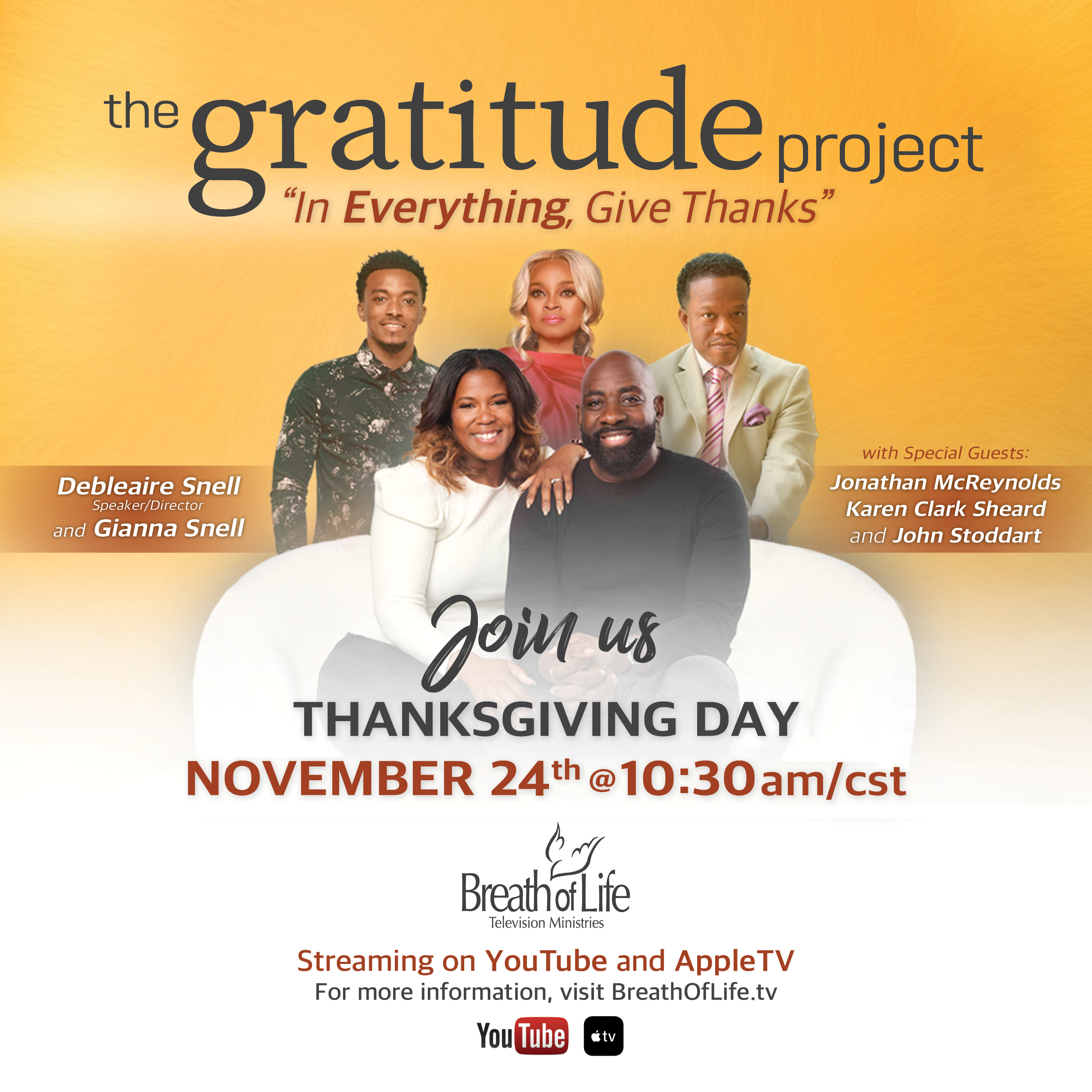 On Thanksgiving morning, Nov. 24, 2022, at 10:30 a.m. CST, Breath of Life Television Ministries will premiere a Thanksgiving special entitled "The Gratitude Project." This special will stream exclusively on the Breath of Life YouTube page and app.
Pastor Debleaire Snell, speaker/director for Breath of Life, and his wife Gianna, will share inspiring messages centered around gratitude and thanksgiving. This program will feature gospel recording artists, Karen Clark-Sheard, Jonathan McReynolds, and John Stoddart. The program will also share powerful testimonies from people who have learned to remain thankful despite major life obstacles.
The special's theme is 'In Everything, Give Thanks,' which, says Snell, challenges us to look for reasons to be thankful, in spite of imperfect circumstances.
"'The Gratitude Project' is designed to encourage individuals and families who find the holiday season difficult and feel like giving thanks is a forced activity," Snell says. "Our hope is that this project will have an endless reach, encouraging people of every race, faith, tradition and walk of life."
Breath of Life encourages viewers to make plans now to join them on Thanksgiving morning to share in this special airing of praise, thanksgiving and worship! Check out the trailer for a sneak peek and click here to subscribe to the YouTube Channel. Invite your family and friends for this special event!