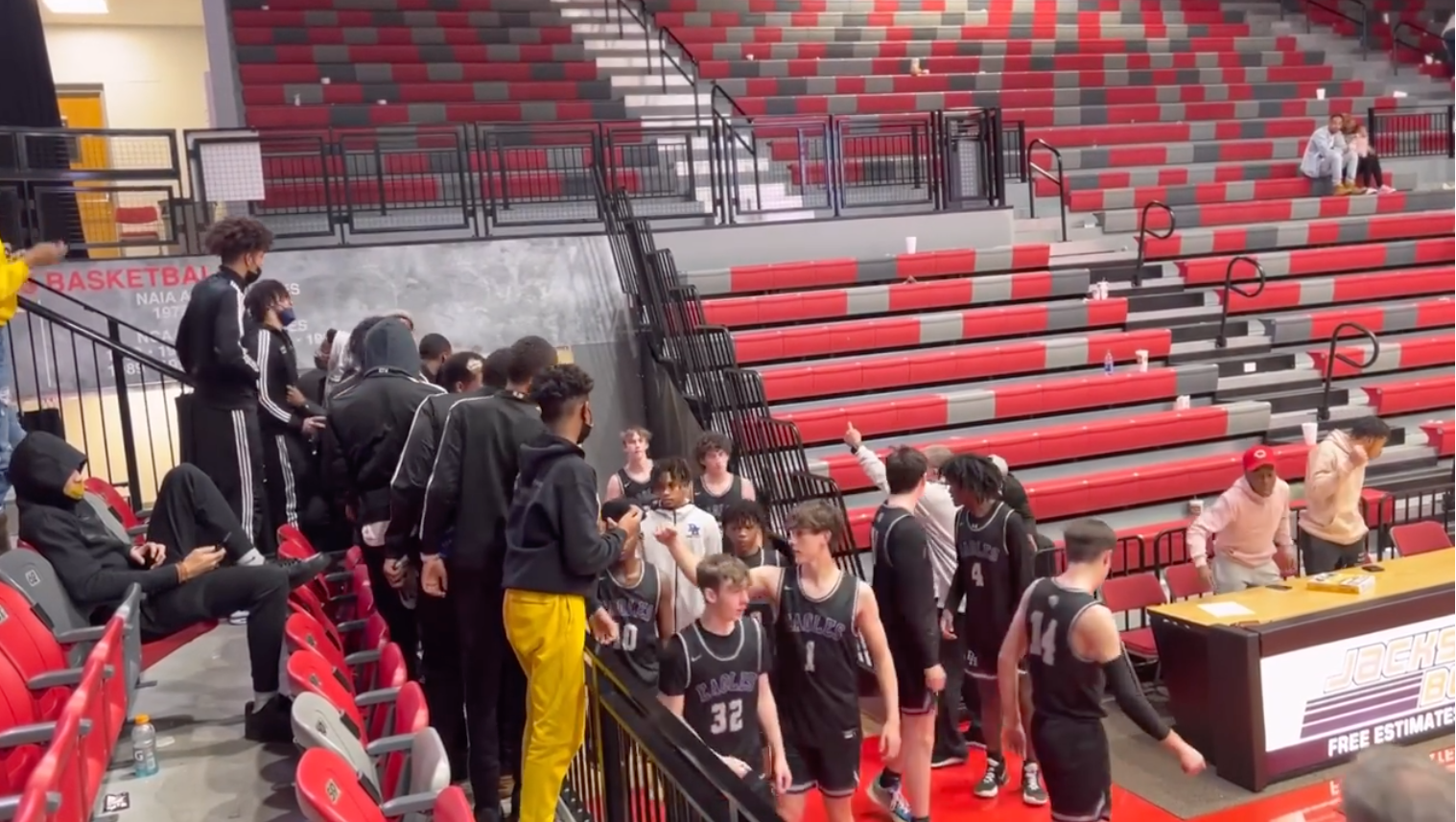 UPDATED March 16, 2022, 6:57 p.m. ET
On February 19, 2022, the Oakwood Adventist Academy (OAA) Mustangs high school basketball team attended the Alabama High School Athletic Association (AHSSA) State Tournament in Jacksonville, Alabama. But they weren't there to play. They showed up to cheer on and thank two of the teams, Decatur Heritage Christian Academy (DHCA) and Cornerstone School, for their willingness to reschedule their game so OAA could have played at the later time. The semi-final playoff game between OAA and Faith Christian School, scheduled for 4:30 p.m. CT, was one hour before sunset and the end of the Sabbath, with the other game between Cornerstone and DHCA scheduled for 7:30 p.m.
"In spite of the disappointment of AHSAA not accommodating our request, Coach [Melivin] Allen and the team still traveled to the Saturday night game at Jackson State University to cheer on their competing teams," said Judy Chiles-Dent, OAA principal.
Oakwood Adventist Academy, located in Huntsville, Alabama, asked the tournament's governing organization, AHSAA, to switch to the 7:30 p.m. CT time slot, and reportedly all other teams impacted with the potential schedule change were willing to make the accommodation. AHSAA denied the requests to swap the games. Oakwood's basketball team said that they would not play until the sun was down.
Allen, who has coached many of the students since their third grade year, shared that the school had been in touch with AHSAA officials in hopes the team could still play in what is their first-ever regional tournament. And Calvin Morton, athletic director, reported that OAA sent official e-mail requests to flip the games, which were denied by AHSAA.
"OAA stands firm in their convictions and painfully but proudly forfeits their Saturday/Sabbath playoff game scheduled this afternoon at JSU and their hard-earned shot at the Alabama state championship out of their firm Bible-based belief in seventh-day (Saturday) Sabbath observance," said Chiles-Dent, after the news broke that the school's Sabbath accommodation was again denied.
On February 22, Alabama Governor Kay Ivey sent letters to Oakwood Adventist Academy's principal and the Alabama High School Athletic Association, both praising OAA for their stand on the Sabbath, and asking the AHSAA for answers as to why an accommodation could not be made. Ivey also invited the OAA team to the Alabama state capital to meet with her and share their experience. Ivey said she felt solidarity because of a shared faith.
"Their selfless display of sportsmanship in attending the playoff games at Jacksonville State University, despite their forced forfeit, to cheer on those teams who so graciously agreed to accommodate your team's Sabbath observance, is an inspiring example to competitors and athletes everywhere," Ivey wrote.
"On a personal note, I know that my faith has brought me both comfort and strength throughout my life. I am encouraged that young men on your basketball team understand the importance of prioritizing their faith over the things of this world. That they have been instilled with this maturity at such early ages will serve them well beyond their playing days," continued Ivey.
The governor's letter and invitation serves as some comfort to the disappointed team and community.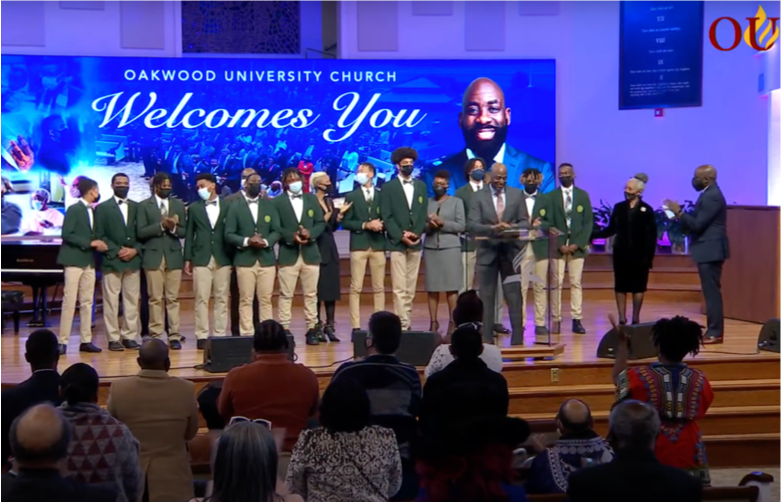 "At the beginning of the year they were thinking that maybe we could go to state [finals]," said Toussaint Wiliams, an associate pastor of the Oakwood University Church, and team parent. "I remember saying, 'I don't know if they're going to make it,' but they … put in the work."
During the Feb. 19 church service, Williams said, "We want to publicly affirm these young men and the sacrifices that they made. As they went all across Alabama to be phenomenal ambassadors for the academy, for the university church, for their families, we are excited about them. We want to publicly say 'Thank you, guys.'"
Williams concluded, "We want to let you know that you have support and we're excited about what God is going to continue to do in this particular area where you stand."
When asked by a WHNT News 19 reporter why this decisive stand was important, senior and team captain Ryanon Andrews answered, "I want them to see our stand and our faith. That we won't back down just for a basketball game. It's bigger than basketball."