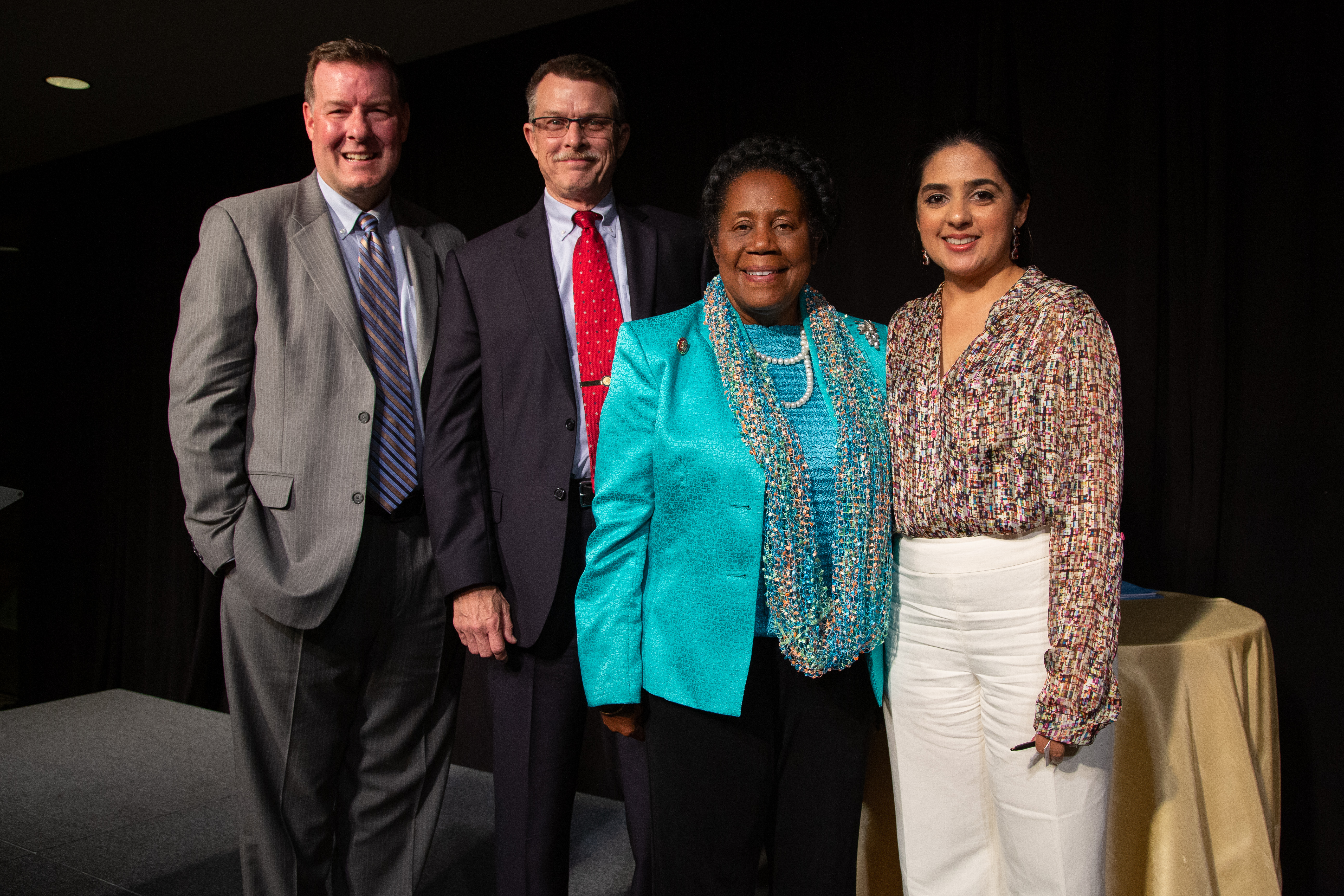 The 17th annual Religious Liberty Dinner was held at The Religious Freedom Center of the Newseum Institute in Washington, D.C., on May 20. The annual dinner is sponsored by the International Religious Liberty Association (IRLA), North American Religious Liberty Association (NARLA), Liberty magazine, and the Seventh-day Adventist Church. The dinner drew more than 120 people, making it one of the most highly attended in recent years.
Distinguished guests included international ambassadors, commissioners, local government officials, policy-makers, and past honorees. Ted N.C. Wilson, president of the Seventh-day Adventist Church, opened the program with a greeting and invocation. He referenced a biblical passage from Proverbs 14:34 (NIV), which says, "Righteousness exalts a nation."
"Regardless of what faith persuasion you are, that beautiful saying rings true in any culture. People who invest in helping others to see the best in their lives and in their society will help to prosper a nation," said Wilson.
Wilson briefly shared the details of an incident in the nation of Burundi that led to the imprisonment of Adventist leaders and members last week. He said that people with strong convictions were instrumental in the release of the individuals who were arrested.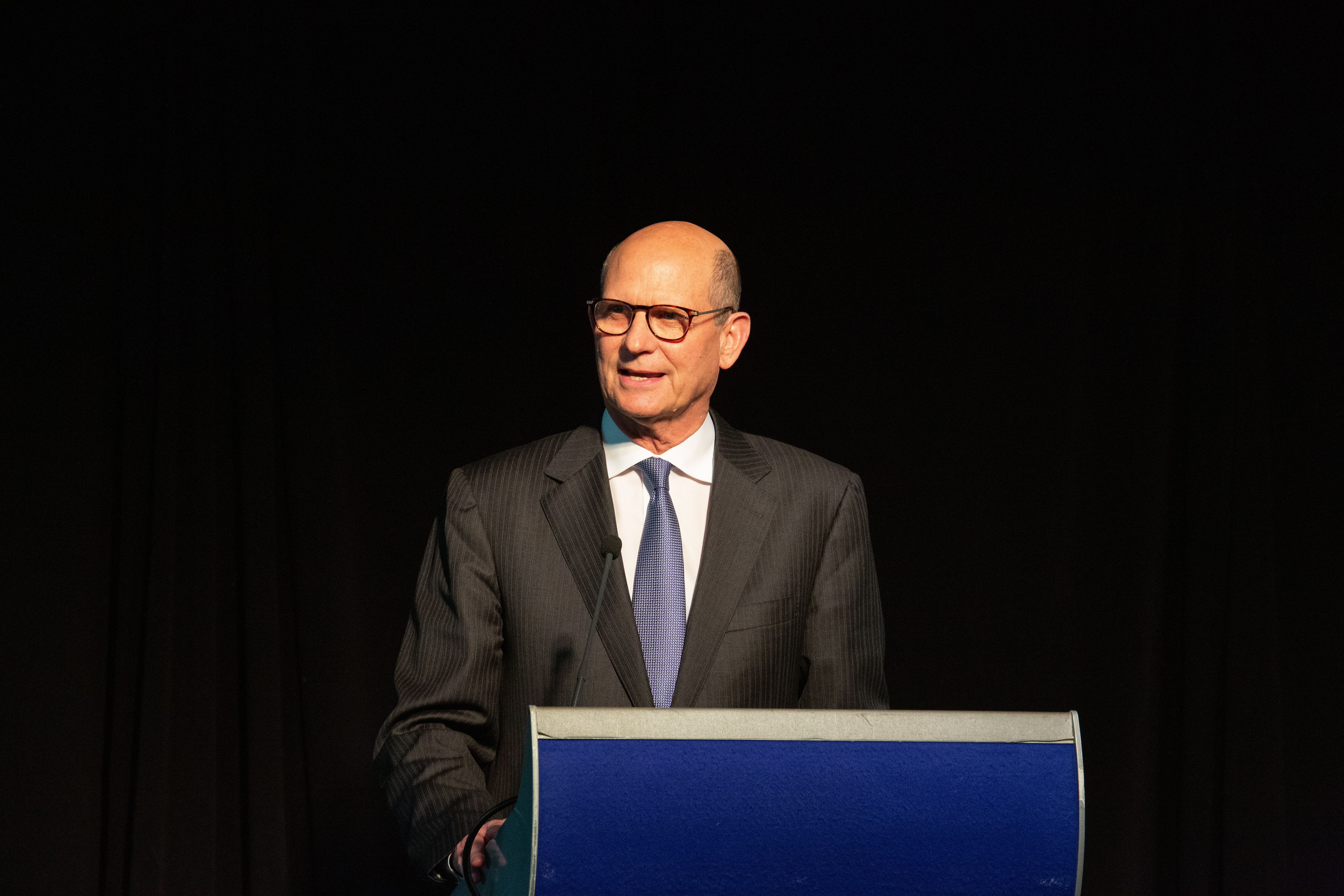 "We praise God for that," said Wilson. "There's still considerable work to do. We are carefully working with the government and others to achieve what we hope will be a very appropriate and helpful setting of the prosperity and the peace of that special nation."
Before Dinner
The dinner was the culmination of a four-day religious liberty summit hosted in Maryland by NARLA. The summit drew 30 people from across the U.S. One attendee came from the Philippines. The summit featured a three-part sermon series that focused on non-coercive love as the only sustainable principle in the universe. In addition, representatives from the U.S. Department of Justice, U.S. Homeland Security, and the FBI held a panel discussion on protecting places of worship through education and dialogue.
"It will be an exceptional resource not only to equip our local congregations as to how to protect their own churches, but perhaps even more importantly how to best serve as their neighbor's keeper of this age of vulnerability for minority faith communities," said Melissa Reid, executive director of NARLA, and associate director of the North American Division's Public Affairs and Religious Liberty department.
The Foundation
The theme of the dinner was "Championing Freedom of Conscience for All." Many experts call religious freedom "the first freedom."
"That's because as Seventh-day Adventists we should all be proud that, consistent with the founding principles of American freedom, we still believe the God of love does not force anyone to worship Him, said Orlan Johnson, president of NARLA, and director of the North American Division's Public Affairs and Religious Liberty department. "If our almighty God, does not force us to worship him, neither should any government of the people, by the people, or for the people have the power nor the right to intrude upon the sacred relationship between the Creator and His creatures, whether for religious or secular reasons."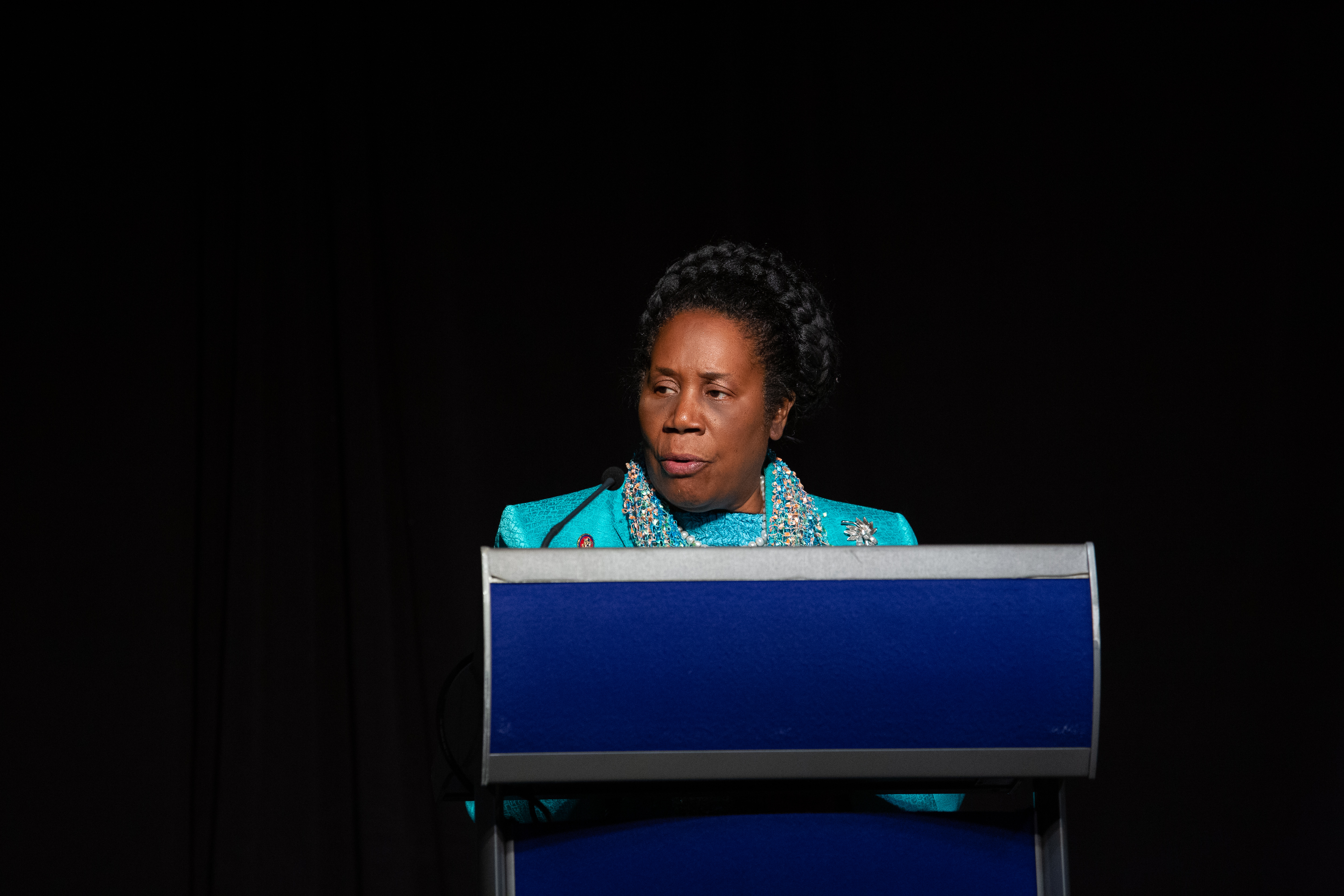 The keynote speaker was Rep. Sheila Jackson Lee of the United States' House of Representatives. Jackson Lee is serving her eleventh term in congress representative the 18th Congressional District of Texas, which is in Houston. The representative also sits on three Congressional committees and is the first female Ranking Member of the Judiciary Subcommittee for Crime, Terrorism, Homeland Security, and Investigations. Jackson Lee advocates for many causes, including criminal justice reform, and the rights of women and children — and international religious freedom is no exception.
Jackson Lee introduced a resolution in congress on behalf of the lack of religious freedom in Iran, co-sponsored another resolution for the global repeal of blasphemy, heresy, and apostasy laws. In addition, she visited with victims of Boko Haram terrorist activity in Nigeria.
"If there's anything I want to convey this evening, it's that religion and faith does not stop at the border of your political affiliation," said Jackson Lee.
"The work that's being done in this room is crucial. Religious freedom is alive and well, but the attack on religious liberty is likewise alive and well," continued Jackson lee. "It is important that we link arms together ­— democrats, republicans, independents, and otherwise — to be able to propose and promote the idea that our faith is stronger than those who would attempt to undermine it and to destroy it."
National Award
Three awards were presented during the dinner, one "National Award," and two "International Awards," for outstanding work in the promotion of religious freedom in the U.S. and abroad, respectively.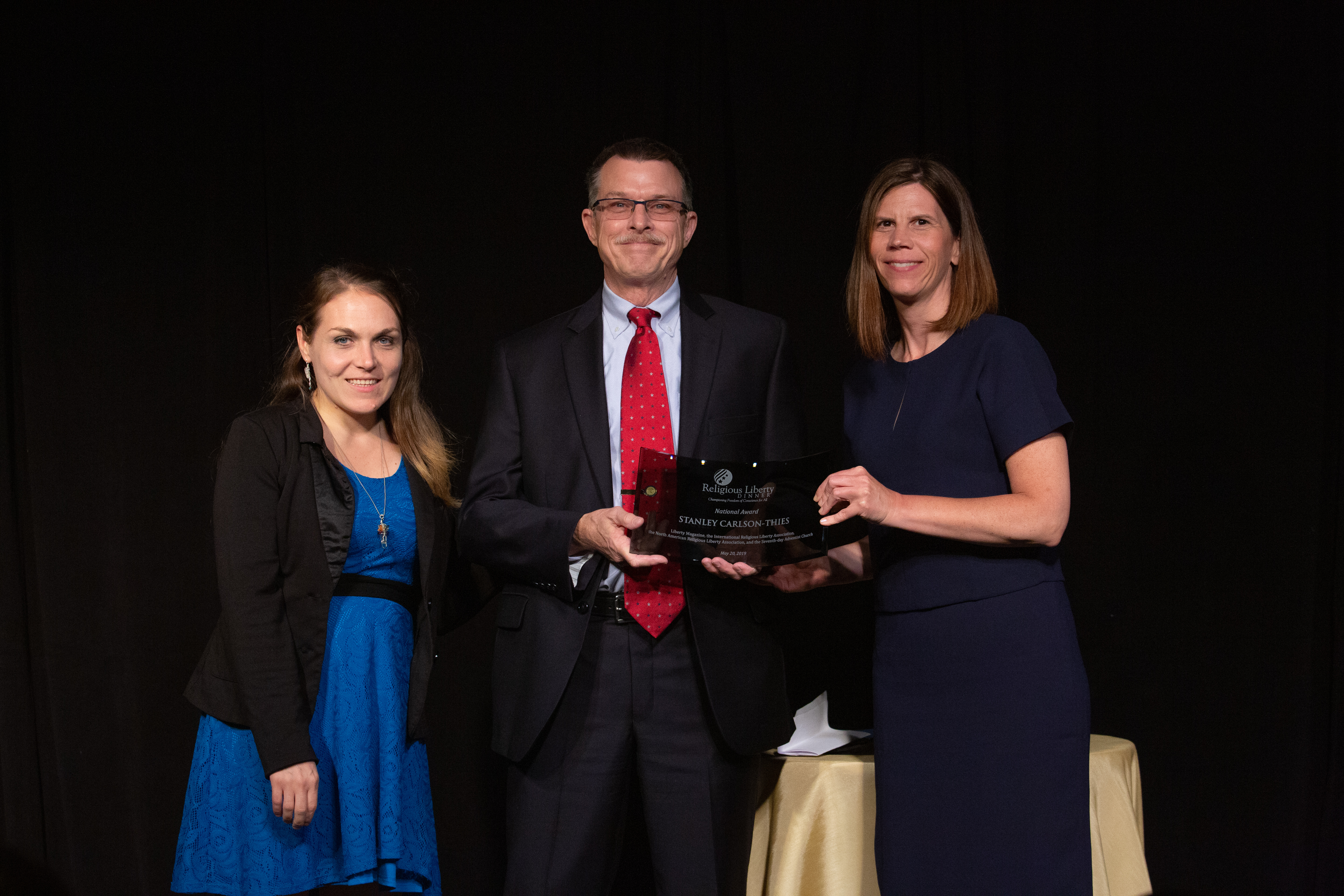 The national award was presented to Stanley Carlson-Thies who is founder and senior director of the Institutional Religious Freedom Alliance (IRFA), which promotes the religious freedoms that enable faith-based organizations to make their uncommon contributions to the common good. IRFA is a division of the Center for Public Justice, an independent, nonpartisan organization devoted to policy research and civic education.
"He teaches us through IRFA, which he founded over a decade ago, that to be human – being created in the image of God — is to be associational. We are called into being in communities, into service communities — education, worship, health care — these are the communities that sustain our lives," said Chelsea Bombino, director of the Sacred Sector for IRFA, who introduced Carlson-Thies.
Carlson-Thies was the first to implement a regulatory structure for the White House's Office of Faith-Based Initiatives, which was formed under the administration of George W. Bush. He has since advised the office during the Obama-administration, and currently advises the Trump-administration.
"I'm praying for the day when religious freedom becomes fully partisan. When we can say, 'religious freedom for all and not just for us,'" said Carlson-Thies. "As our fellow citizens are becoming increasingly skeptical about the goodness of religion and religious freedom, we need to become more intentional in demonstrating how to protect simultaneously the rights of everyone; and not just to say ever more loudly that our society must protect our religious freedom and [say to others with different faiths], 'Don't worry. Just trust [that] our freedom won't hurt you."
International Awards
The evening's first international award recipient was Chris Seiple, founder and president emeritus of the Institute for Global Engagement. Seiple was introduced by his father, Ambassador Robert Seiple who was the first U.S. Ambassador-at-Large for International Religious Freedom, which was created by the International Religious Freedom Act of 1998. Since then, an annual report has been issued that raises awareness of "countries of particular concern" when it comes to governments that restrict religious liberties of its citizens. Only two countries have been removed from the list since their initial placement — Vietnam and Uzbekistan.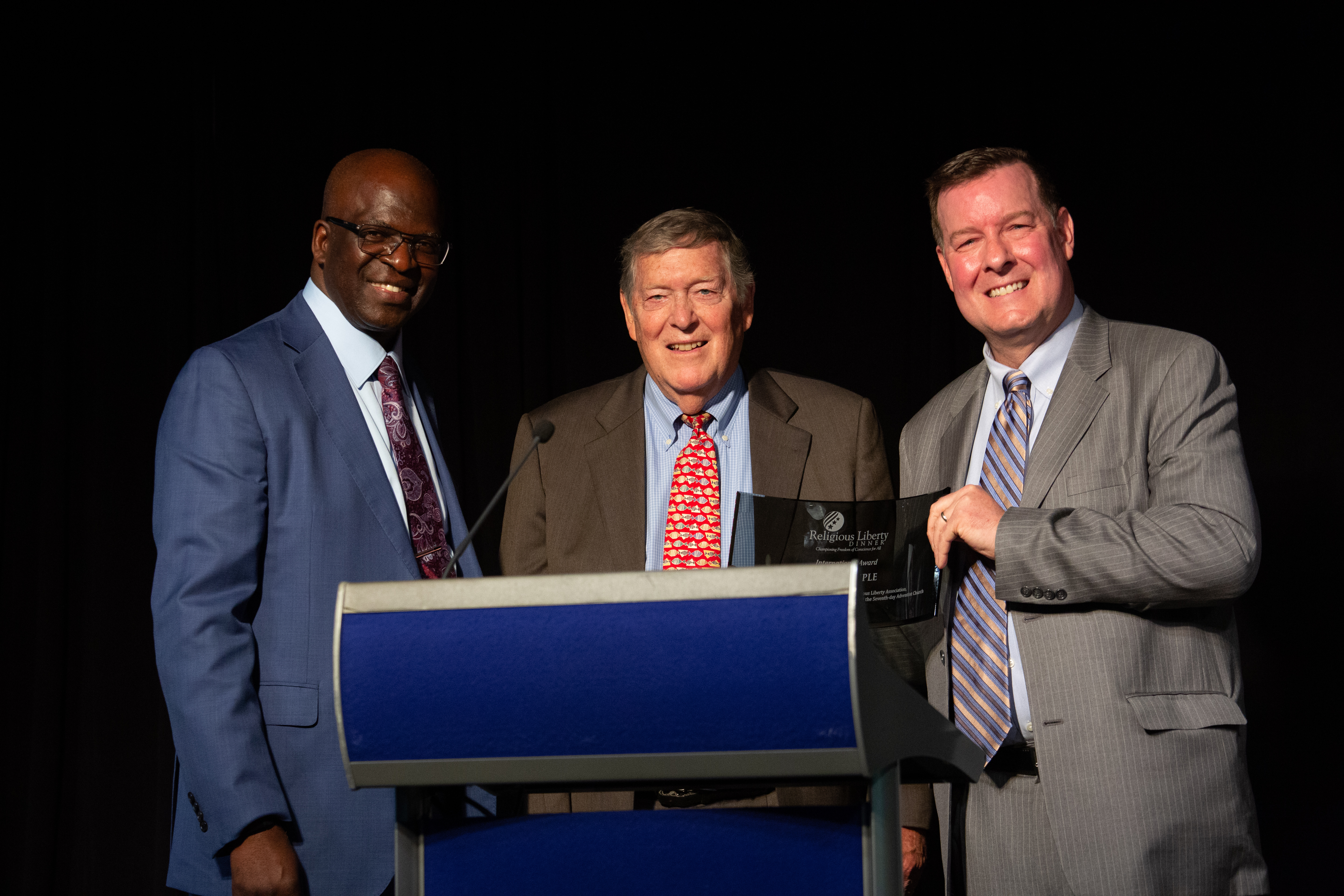 "There is no one that did more and is more responsible for that victory of getting two very difficult countries to pull back from things they were doing, and now begin to consciously, intentionally, and directly work toward religious freedom than my son, Chris Seiple."
"There's a lot of global trends that are negative but I'm hopeful because of this room, and the innovations that have come out of this room," said Seiple, upon accepting the award. "We can do this. We can work with [the countries like] Vietnam and Uzbekistan, but we got to work together … I'm encouraged by you, the innovation you represent, and the innovation you have not yet accomplished because it's still yet to come; and for that, we give thanks."
The dinner's final awards recipient was Asma Uddin, who is a senior scholar at the Religious Freedom Center of the Freedom Forum Institute. Uddin is religious liberty lawyer, scholar, lecturer, professor, and author with an expertise in church and state relations, international human rights law on religious freedom, and Islam and religious freedom.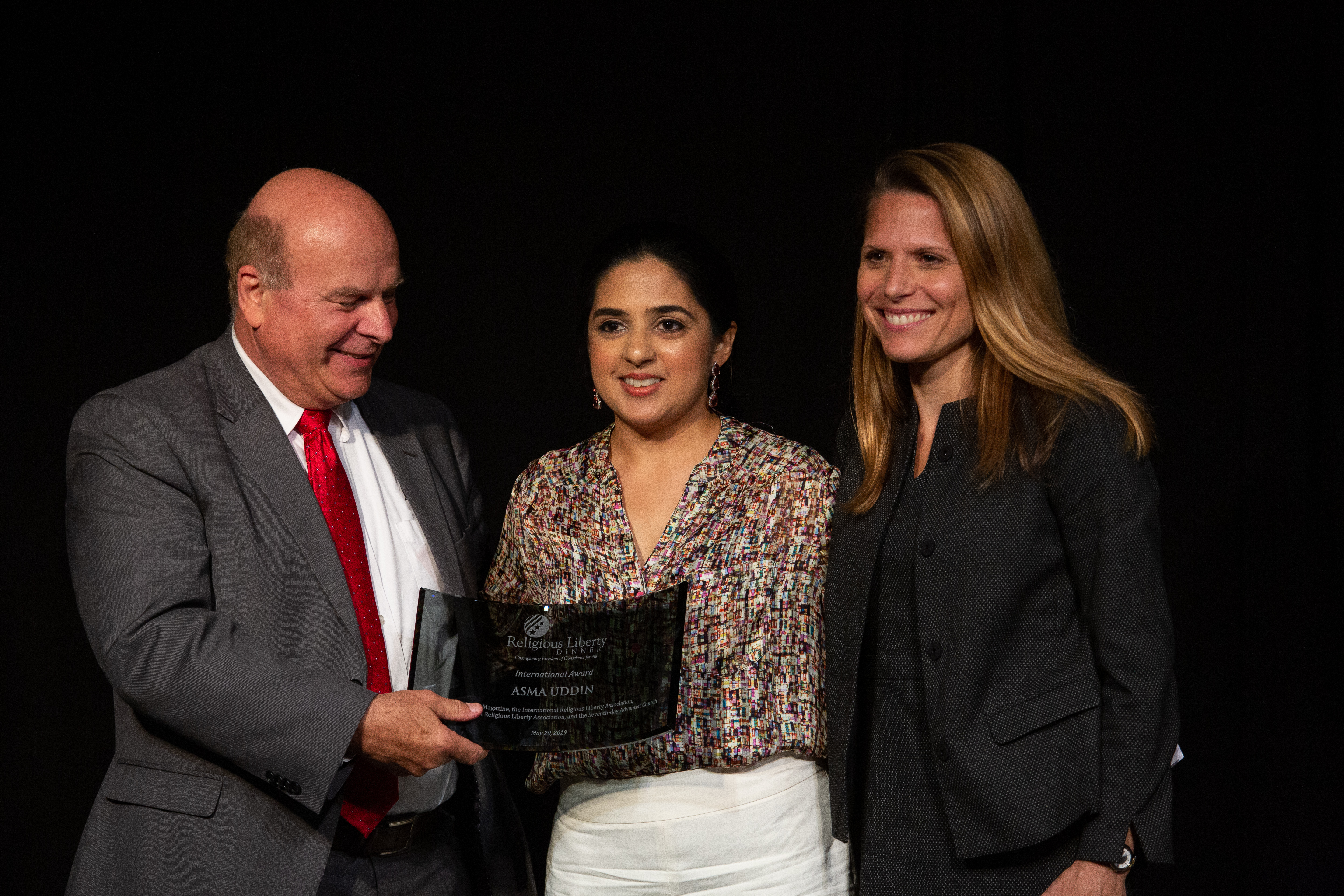 "But these incredible roles don't tell you about the men and women and children whose lives she's touched. They don't tell you about her heart, compassion, and drive to defend Americans and people around the world, whether they're Christian, Sikh, Muslim, Hindu, Native American, or Jew," said Kristen Farrington, executive director of the Freedom Forum Institute's Religious Freedom Center. "These roles don't tell you about the work she's done on religious garb, land use, access to religious materials in prison. They don't tell you about her countless speaking engagements, where she's a tireless advocate for religious liberty and the protection of all people."
According to Farrington, Uddin is often described as an "eloquent and effective advocate."
"That really is what I see as my role," said Uddin in response. "I find myself at the intersection of liberal and conservative politics, international and domestic law, narrow and broad visions of religious liberty, and Muslims as majorities in countries and minorities in other countries. I also see myself at the intersection of Muslims and people who don't really like Muslims that much."
"This unique positioning gives me the chance to negotiate across so many different types of divides. I always aim to do so with patience and civility," continued Uddin. "I'm so immersed in this work. I'm so grateful to know [through this award] that people have noticed, and that they appreciate it."
Visit the North American Division Flickr page to see photo coverage of the 2019 Religious Liberty Dinner.