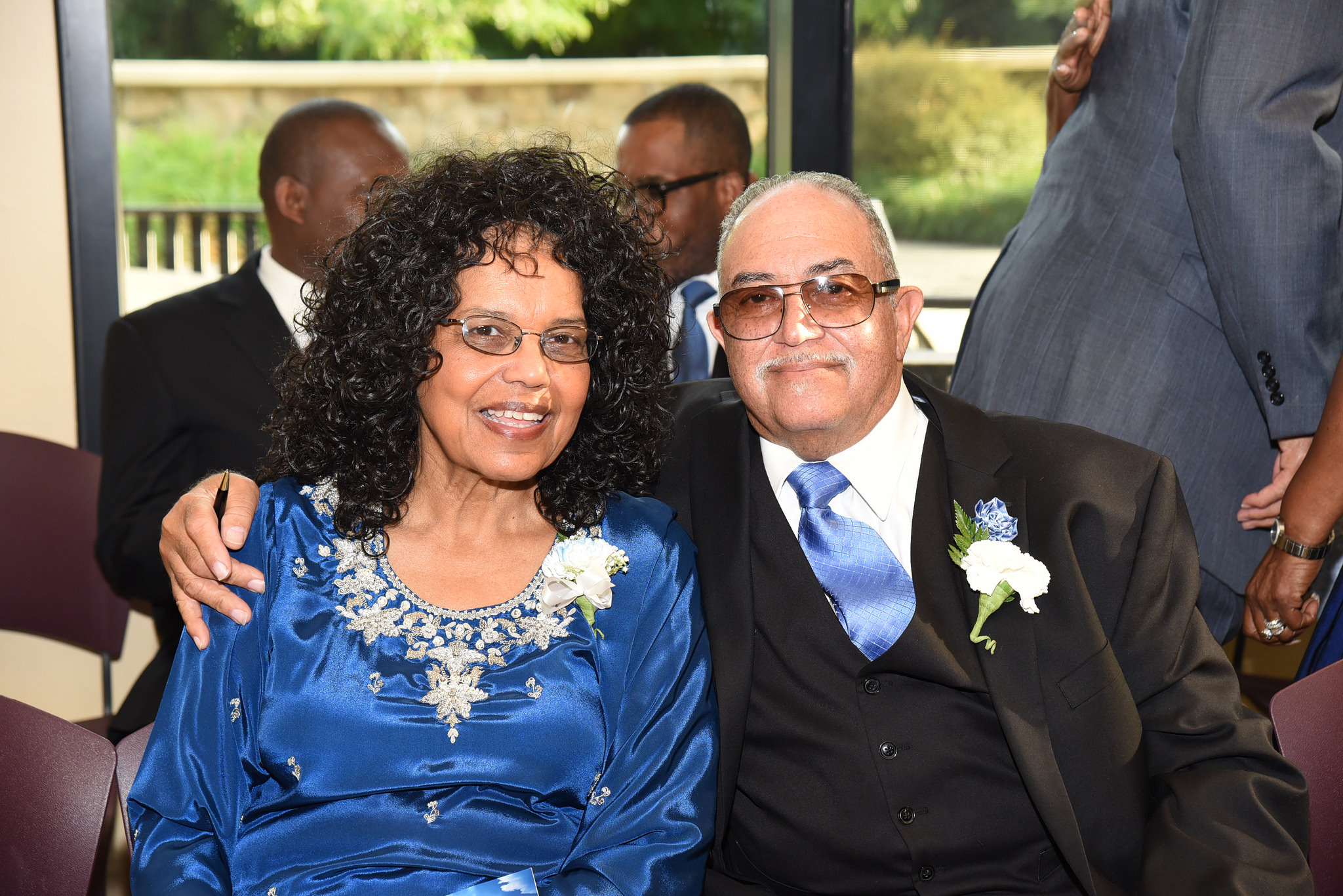 Early Sunday morning, July 18, 2021, Henry J. Fordham III, president of the Allegheny East Conference (AEC), and his wife, Sharon Elaine (Wright) Fordham, passed away due to a fire in their home in Douglassville, Pennsylvania. Their son, Shawn Fordham, who was with them at the time of the fire, sustained minor injuries and was taken to a local hospital where he was treated for smoke inhalation. He is in stable condition and is expected to be released soon. The cause of the fire has not been determined and is still under investigation.
Allegheny East Conference shared the tragic news on their Facebook page, and have continued to share remembrances of the couple. As this stunning news spread, church leaders offered their condolences, including North American Division president G. Alexander Bryant. "We were shocked upon hearing the tragic news of the Fordhams. May the God who is never shocked sustain the family and conference of these spiritual giants," said Bryant. "Our hope and prayers will provide strength for the upcoming days. We look forward to His soon return!"
Columbia Union Conference president Dave Weigley issued a statement shortly after hearing the news. "It is with a very heavy heart that we write to inform you that Elder Henry J. Fordham III, president of the Allegheny East Conference, and his wife, Sharon, passed away in a house fire overnight. Today we lost a giant, a legend in Adventist ministry — Elder Henry Fordham III — and his dear wife, Sharon. Together, they made an indelible contribution to the work of God," Weigley said. "Anyone who knew and worked with Henry knew him to be a Christian gentleman who had a soft touch, big heart and a tremendous love for Jesus. Sharon, a gracious, kind and dedicated woman, was the quintessential first lady of the Allegheny East Conference and all the churches Henry pastored. ... We are praying for the Fordham family and the Allegheny East Conference family, and will do all we can to support them through this devastating loss."
A Career of Ministry
At the time of his death, Fordham was serving as president of AEC, a post he'd held since October 2012.
After graduating in 1973 from Oakwood University in Huntsville, Alabama, with degrees in theology and history, Fordham went on to attend Ohio State University, where he obtained a master's degree in Jewish theology. Fordham spent his entire 47-year ministerial career serving the AEC as a teacher, pastor, departmental leader, and administrator.
For two years, he taught history at Pine Forge Academy in Pennsylvania, where he previously attended as a student. He then pastored the Sharon Temple church in Wilmington, Delaware, the Emmanuel-Brinklow church in Ashton, Maryland, and the Berea Temple church in Baltimore. From Berea Temple, he was elected as the Ministerial, Personal Ministries and Religious Liberty director for AEC, headquartered in Pine Forge. While in this role, Fordham also served as interim pastor at several churches within the AEC territory. He later was elected to serve as conference executive secretary, a position he held for several years before becoming president. As conference president, he chaired the AEC Executive Committee and served on the Oakwood University, Washington Adventist University, and Adventist HealthCare boards, among others.
He considered himself privileged to participate in evangelistic efforts in South Africa, East Africa, West Africa, England, Australia, Puerto Rico and South America. He also participated in several campaigns in India, and had the honor of personally meeting Mother Teresa in Calcutta.
He was an avid photographer, collector and enjoyed to share stories about his travel experiences.
Sharon Fordham worked for the United States Social Security Administration office in Baltimore for several years. In addition, she dedicated her life to raising her children and grandchildren. As first lady of the Columbia Union's second largest conference, she was instrumental in supporting her husband's ministry. She often accompanied him to churches, meetings and itineraries abroad.
The Fordhams, who were both 77 at the time of their death, had been married for 53 years. Together, they felt blessed to dedicate their lives to loving God, family, ministry and people.
They were affectionately known to family and friends as "Butch" and "Sherry." Family was of the utmost importance to them, as they were very close-knit. Sharon had recently been battling brain cancer, during which time Henry lovingly supported and cared for her with the help of their sons. They leave to mourn three sons: Joey, Donovan, and Shawn (their daughter, Danielle, preceded them in death); several grandchildren; and two great-grandchildren.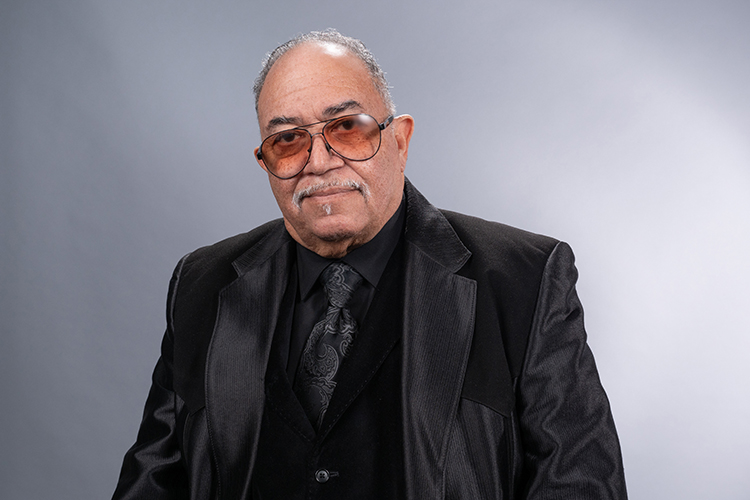 Remembrances
The loss of the Fordhams is being felt by many who knew and served with them. Tributes and condolences are being received from around the globe.
Ted N.C. Wilson, president of the General Conference of the Seventh-day Adventist World Church, shared his heart-felt condolences on Facebook, also published here. "What tragic and disheartening news to hear of the passing of Pastor Henry and Mrs. Sharon Fordham," said Wilson. "His kind and godly leadership will be missed by all, and by me personally. I recall attending a few years ago the opening of the new Allegheny East Conference headquarters and also experiencing the beautiful setting of the Pine Forge Academy property. He and his wife, Sharon, gave loving care to the Allegheny East family, and their passing will be strongly felt by all. ... Our hearts go out to the grieving family members and all church members of the Allegheny East Conference. May the Holy Spirit comfort each of you and may the Lord come soon!"
Pete Palmer, executive secretary of AEC, shared these sentiments: "My wife, Dahlia, and I, along with the AEC members, employees and administrators, are grieving the loss of the Fordhams, who were our friends, mentors and spiritual parents. Elder and Sister Fordham were more than colleagues and fellow administrators; they poured into us, prayed over us and counseled us. To say that we will miss them is an understatement. Beyond their leadership role in the conference, they were the consummate examples of a Christian loving couple, and their loss will be felt by all of us until Jesus comes. We can't wait to see them again on the sea of glass. May God continue to lift up and comfort the family."
Lawrance Martin, vice president for finance, expresses, "We are shocked by the loss of the Fordhams who truly demonstrated what it meant to be Christians by the example they set and the ministries they performed. They will be missed."
Gwendolyn Bradford-Norwood, Fordham's executive administrative assistant, reflects, "He was a God-fearing Christian man, and was a supervisor whom you didn't mind working with because he was always so thoughtful. He also loved his wife and strongly believed in family."
Additional condolences and messages of support can be found at www.facebook.com/IamAEC and www.instagram.com/allegheny_east/.
We solicit your prayers for the Fordham family, as well as the entire AEC family, that we may we be comforted by the words of the apostle Paul: "Blessed be the God and Father of our Lord Jesus Christ, the Father of mercies and God of all comfort, who comforts us in all our affliction, so that we may be able to comfort those who are in any affliction, with the comfort with which we ourselves are comforted by God" (2 Cor. 1:3-4, ESV).
Information about services for the Fordhams, how to financially support the family, and other details will be shared as soon as they become available. Click here for information on how/where to send condolences.
—LaTasha Hewitt is communication director for the Allegheny East Conference; the original article was published by the Allegheny East Conference.